Focus
Find the perfect pair of shades for your next trip
It's the same story every year. As soon as the sun comes out, we just want to get away – and treat ourselves to another pair of shades while we're at it. Whether you plan to vacation in the mountains, by the sea, or staycation wherever you are, our latest eyewear selection can recommend something to suit to find the perfect pair of shades for your next trip.

Sixties revival in Ibiza
The Spanish island is famous for its beaches, Mediterranean climate and clubbing scene, as well as its hippie culture. Want to embrace the Sixties in style? Oversize, retro-inspired styles like these Gucci frames tick every box. Not only do they capture the island vibe perfectly, these ones also ensure maximum protection on account of their orange lenses, which cover half your face – perfect choice for sunbathing, sightseeing and partying all summer long.
Available here.

Sporty trip to the Alps
For some, vacations are for rest and relaxation, while for others, the opposite is true. If summer for you means extreme sports and outdoor adventures, then you need to be wearing the right glasses. Vuarnet is well-known among mountain athletes and its cult Glacier design manages to combine the technological prowess of Polarlynx lenses with stylish real or faux leather detailing. Plus, the timeless aviator style looks every bit as good at sea level!
Available here.

Cultural escape in Berlin
The German city thrives on the history, dynamism and exciting cultural life that have earned it a reputation as 'World Capital of Alternative Culture'. For wandering around and exploring its many museums, theaters and festivals, the innovative eyewear designs by Berlin-based designer Veronika Wildgruber are ideal. In addition to the eye-catching bridge on these frames, their acid bright color is on-trend for 2022.
Available here.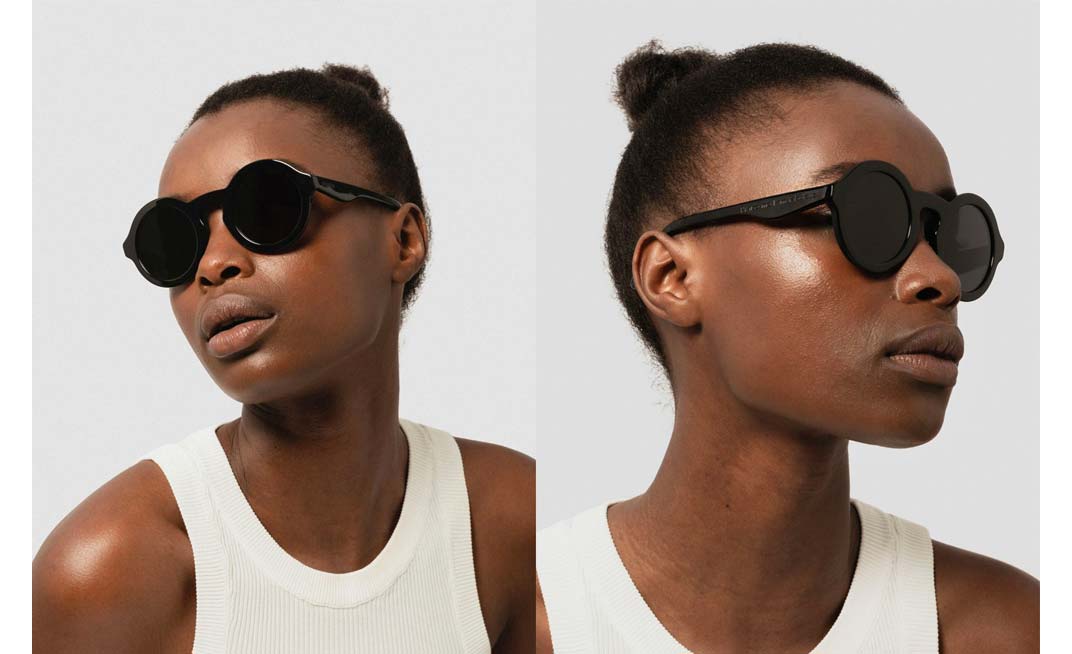 Road trip through Indonesia
Well designed and functional basics really come into their own when traveling – eyewear included. Essential accessories to afford your eyes the right protection, especially when exploring sunny climes, these sensible, Polette sleek black frames won't let you down. They're economical too, so you can concentrate on having fun, rather than worrying about losing them.
Available here.

Relaxing in Italy
From its cuisine to its heritage, the beach resorts to the sense of style beautifully embodied by Dolce & Gabbana, Italy has much to recommend it. The colorful collections by D&G consistently pay homage to Italy and though they can be ostentatious at times, always look stylish… like these cat eye glasses. The delicious sounding Sicilian Taste are both classic and elegant, ideal for gorging on cannoli incognito.
Available here.

Exploring America's outback
Home to grand canyons and national parks, the USA offers breathtaking landscapes and indescribable calm, accompanied by blazing sunshine. So protect yourself with shades from that most American of designers, Tommy Hilfiger. This aviator design captures the modern American Dream, the iconic shape having been reworked, breaking with convention, though the details are ever more elaborate.
Available here.

Paris staycation
Why not rediscover the French capital this summer? Being able to wander around Montmartre, admire works of art at the Musée d'Orsay and sit on the iconic green chairs in the Tuileries Garden make Paris the envy of the world. In tribute to the city of light, opt for understated chic with these clear shades from Fauve Lunetier, which designs its frames in Paris and manufactures them in the heart of French made glasses in Oyonnax.
Available here.
Written by Eleanor Fullalove