Focus
Find the perfect pair of shades for your next trip
It's the same story every year. As soon as the sun comes out, we just want to get away – and treat ourselves to another pair of shades while we're at it. Whether you plan to vacation in the mountains, by the sea, or or just stay at home, our sunglasses guide has you covered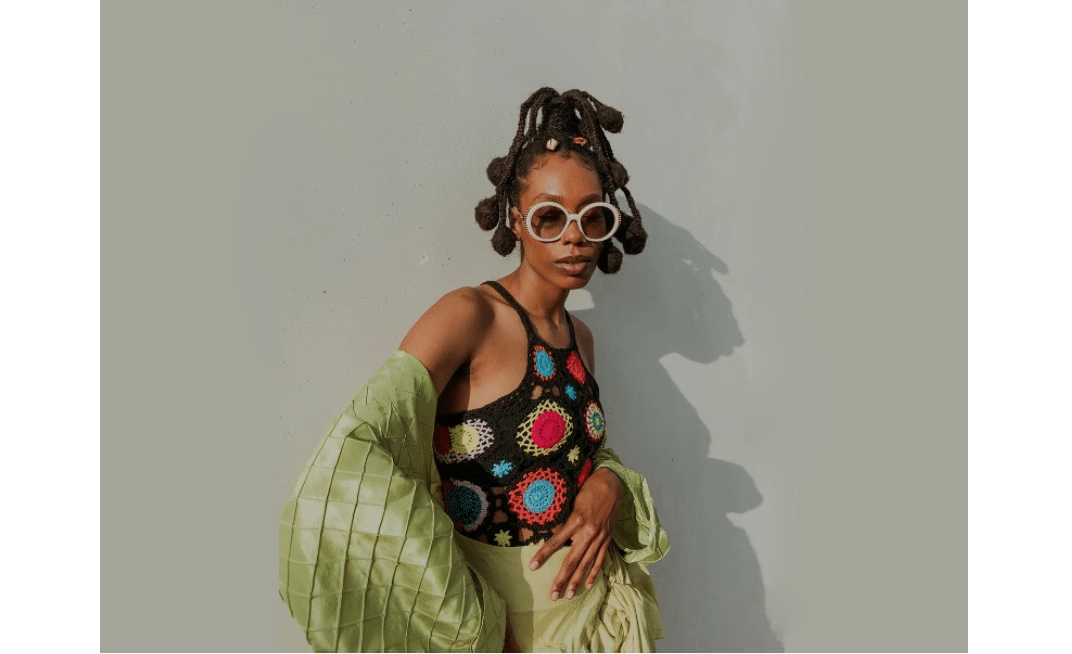 Shop your days away in New York
The Concrete Jungle is a fashion capital in its own right, where pretty much any style is acceptable and you can be as quirky as you like. In New York, shopping is the religion of all those who love to discover new concept stores in the heart of Soho, window shop luxury brands on 5th Avenue or unearth fab vintage pieces in Brooklyn. Make sure you're ready for this style treasure hunt by adopting these oversized round frames with gold details by Coco and Breezy, the high-energy twins at the head of the eponymous brand which is taking the Big Apple by storm.
Available here.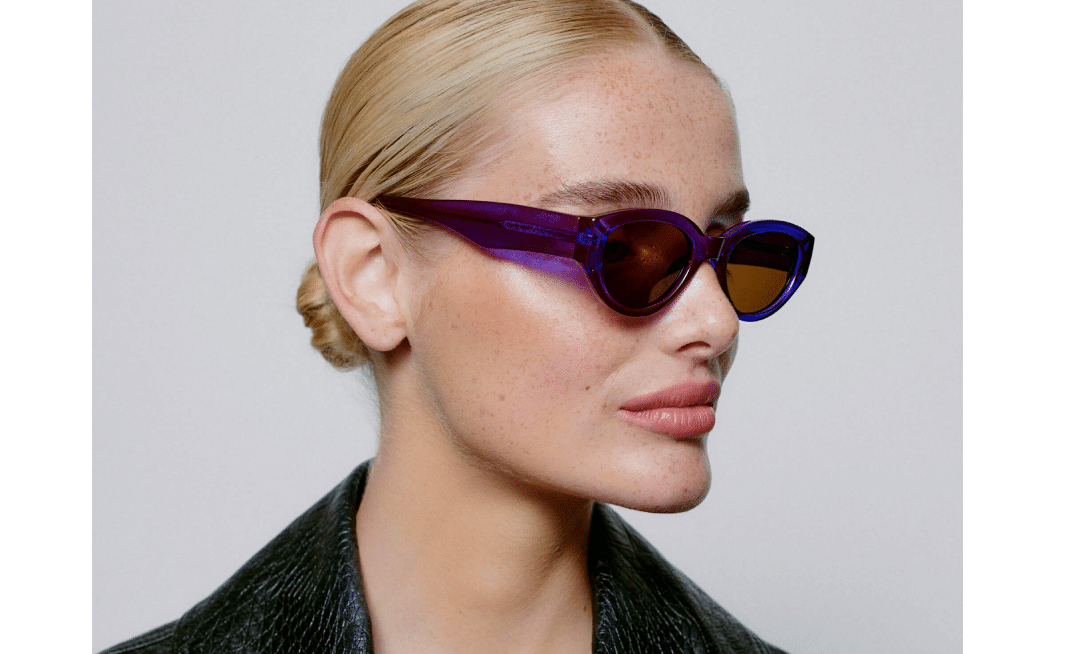 Cool down Scandi-style
The soaring temperatures in recent summers have left us all looking for somewhere to escape. And where better than the three kingdoms of Scandinavia, known for their beautiful natural landscapes, charming towns and inspiring minimalist attitude? So, slip on the ambitious purple shades by affordable Danish eyewear brand A.KJÆRBEDE and prepare to inject just the right amount of oomph into the understated Scandi ambiance.
Available here.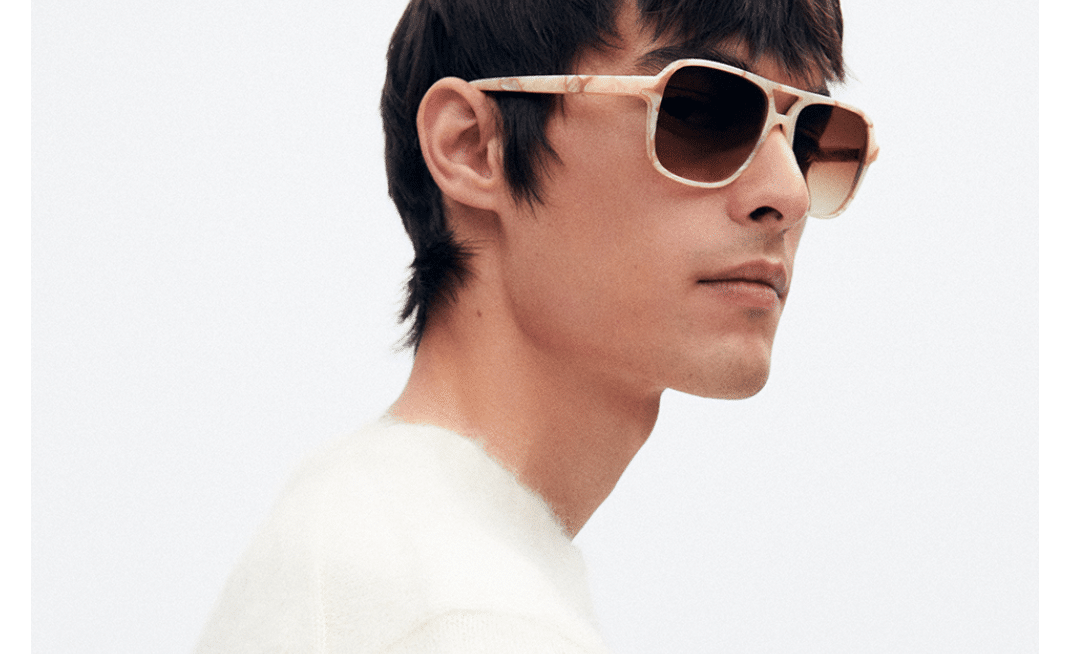 Party in Barcelona
Cult city of the Costa Brava and popular party destination, Barcelona is jam-packed with must-visit spots dedicated to art, good food and, of course, music. So to hide those dark circles between two fun-filled nights out, you'll need a pair of sunnies made by one of the brands flying the flag of the Catalan capital: Etnia Barcelona. Pick up a style in latte tones for a caffeine boost that is sure to get you dancing again.
Available here.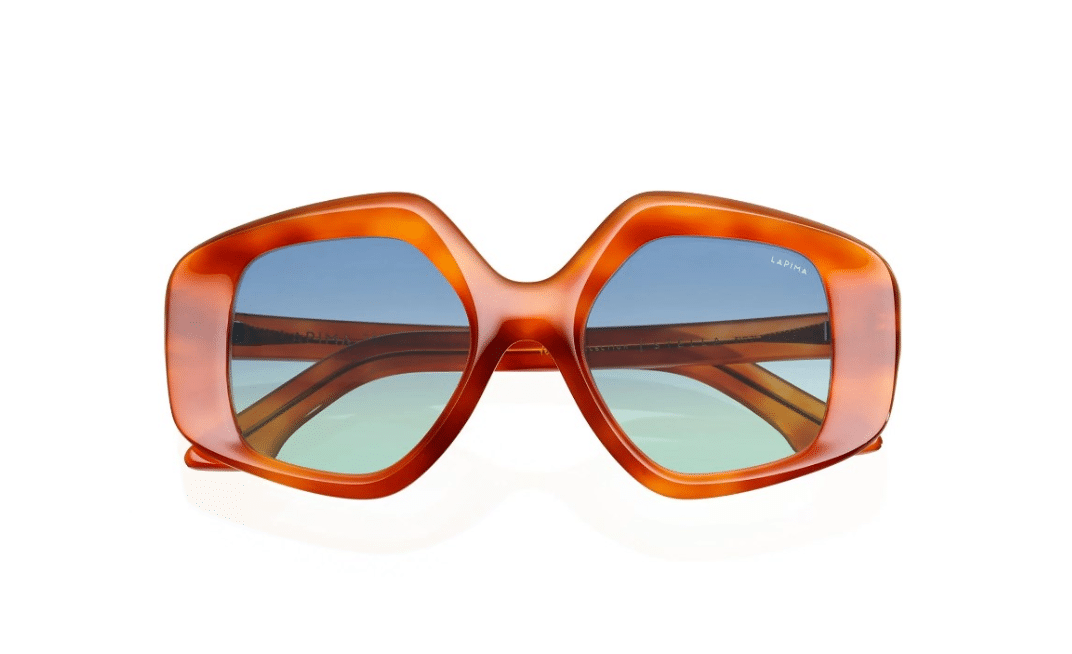 Bask in the sunshine on Brazil's beaches
Copacabana, sun, coconut water and bossa nova… everything you need for a dreamy summer. But before you get your tan on, sightsee or go sailing, you'll need to protect yourself from the UV rays. What better than a pair of caramel shades with a Brazilian vibe? Originally from São Paulo, eyewear brand Lapima proposes oversized frames that match the grandeur and colours of their home country. Felicidades!
Available here.

Sixties revival in Ibiza
The Spanish island is famous for its beaches, Mediterranean climate and clubbing scene, as well as its hippie culture. Want to embrace the Sixties in style? Oversize, retro-inspired styles like these Gucci frames tick every box. Not only do they capture the island vibe perfectly, they also ensure maximum protection on account of their orange lenses, which cover half your face – perfect choice for sunbathing, sightseeing and partying all summer long.
Available here.

Sporty trip to the Alps
For some, vacations are for rest and relaxation, while for others, the opposite is true. If summer for you means extreme sports and outdoor adventures, then you need to be wearing the right glasses. Vuarnet is well-known among mountain athletes and its cult Glacier design manages to combine the technological prowess of Polarlynx lenses with stylish real or faux leather detailing. Plus, the timeless aviator style looks every bit as good at sea level!
Available here.

Cultural escape in Berlin
An iconic city both in Germany and Europe, Berlin thrives on the history, dynamism and exciting cultural life that have earned it a reputation as 'World Capital of Alternative Culture'. For wandering around and exploring its many museums, theaters and festivals, the innovative eyewear designs by Berlin-based designer Veronika Wildgruber are ideal. In addition to the eye-catching bridge on these frames, their acid bright colour has been bang on-trend in recent years.
Available here.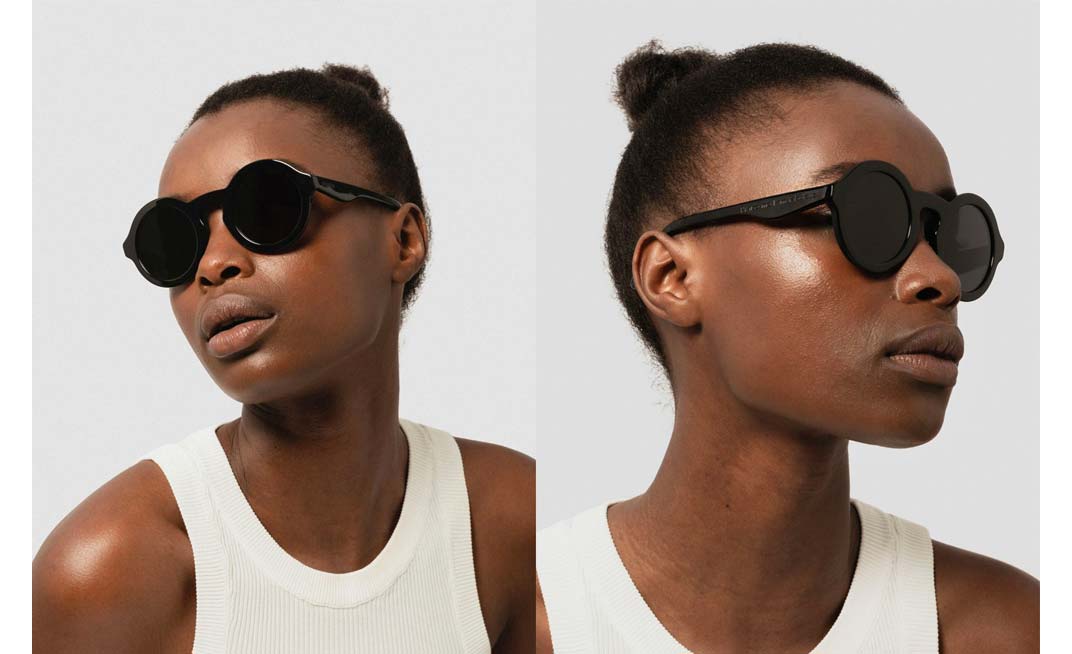 Road trip through Indonesia
Well designed and functional basics really come into their own when traveling – eyewear included. Essential accessories to afford your eyes the right protection, especially when exploring sunny climes, these sensible, Polette sleek black frames won't let you down. They're economical too, so you can concentrate on having fun, rather than worrying about losing them.
Available here.

Relax in Italy
From its cuisine to its heritage, the beach resorts to the sense of style beautifully embodied by Dolce & Gabbana, Italy has much to recommend it. The colorful collections by D&G consistently pay homage to Italy and though they can be ostentatious at times, always look stylish… like these cat eye glasses. The delicious sounding Sicilian Taste are both classic and elegant, ideal for gorging on cannoli incognito.
Available here.

Explore America's outback
Home to grand canyons and national parks, the USA offers breathtaking landscapes and indescribable calm, accompanied by blazing sunshine. So protect yourself with shades from that most American of designers, Tommy Hilfiger. This aviator design captures the modern American Dream, the iconic shape having been reworked, breaking with convention, though the details are ever more elaborate. Born to be wild!
Available here.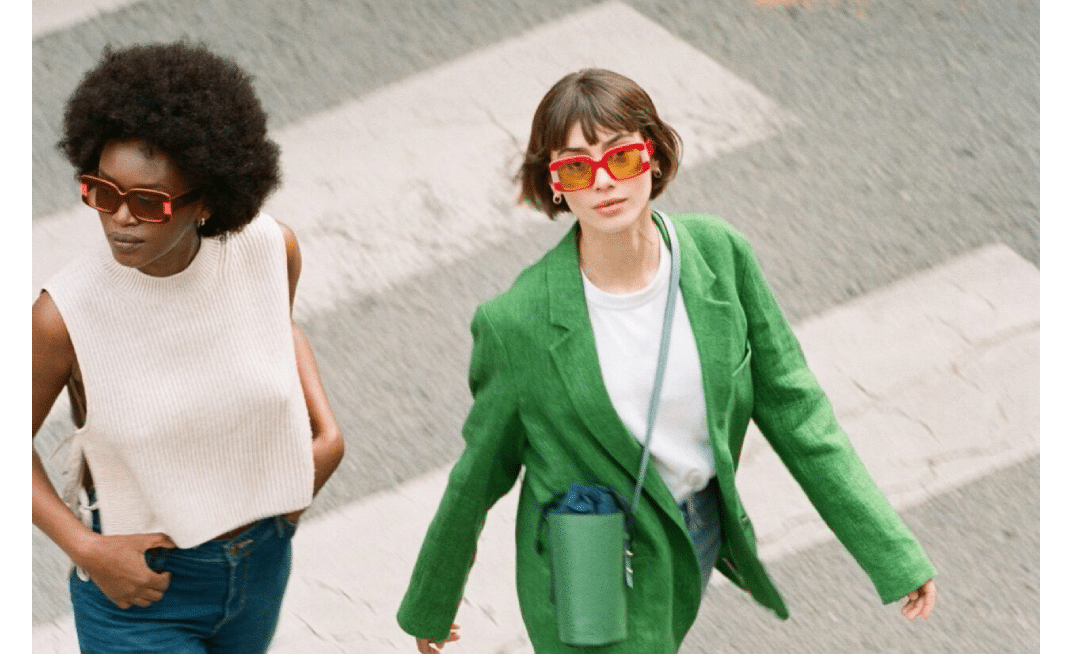 Fall in love with Paris all over again
Why not rediscover the French capital this summer? Being able to wander around Montmartre, admire works of art at the Musée d'Orsay and sit on the iconic green chairs in the Tuileries Garden make Paris the envy of the world. Pay tribute to the city of light with these retro two-tone sunglasses, part of this spring's hottest collab between Jimmy Fairly and Carel. All of the glasses in this collection were designed in Paris and made in France in the Jura region, renowned for its eyewear expertise.
French made glasses in Oyonnax.
Available here.
Written by Eleanor Fullalove
updated May 2, 2023