Focus
Deutsche Qualität: how Germany do eyewear
Whether their home is cosmopolitan, ultra-cool Berlin, the Rhine Gorge or the dense Black Forest, German glasses brands offer surprising designs, as diverse as the landscapes you can admire in the country's sixteen Länder. They cleverly combine minimalism and creative extravagance with know-how and the precision and durability which the Germans do so well. Let's take a road trip and discover a few of them!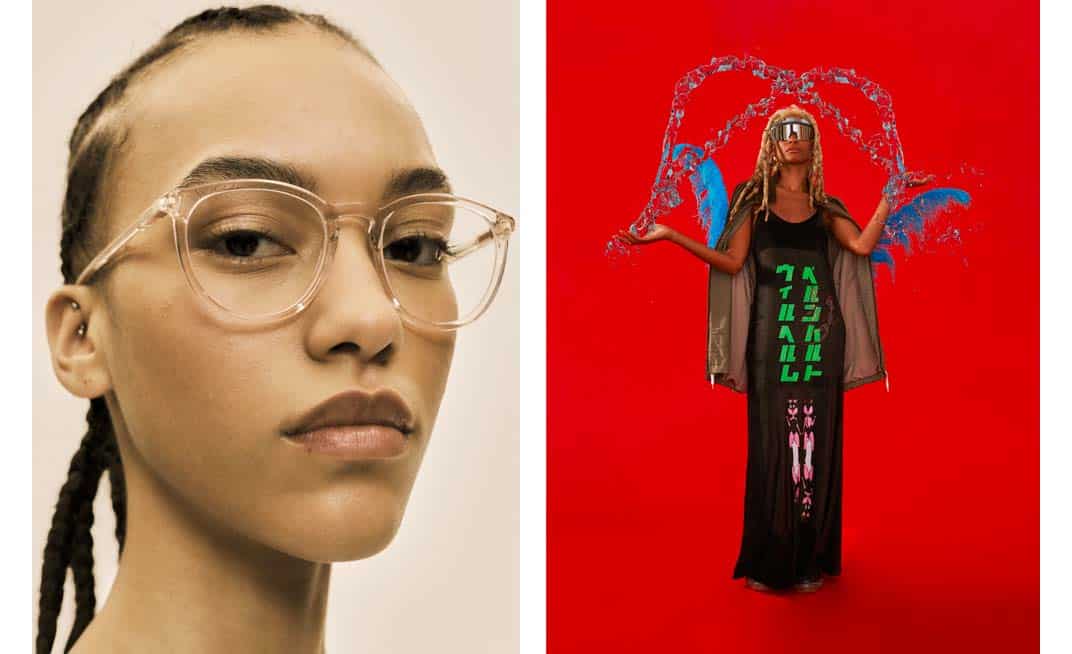 MYKITA: AVANT-GARDE GERMANY
Our first stop is in the heart of Berlin, where Moritz Krueger founded his eyewear brand 20 years ago. He christened it Mykita, a nod to the "Kita" (short for Kindergarten in German) previously housed in the brand's first premises. Since 2014, the brand's entire production process has taken place under one roof, Mykita Haus, home to a modern factory, where the brand cultivates its love for design, revolutionary technology and innovative materials to create elegant, comfortable eyewear. We can't but mention the brand's signature spiral hinge, ultra-lightweight stainless steel and new collection in sustainable acetate made using materials from molecular recycling. Mykita's list of cool collabs is long so we'll only mention a few: Leica, Maison Martin Margiela, Bernhard Willhelm, Helmut Lang… The brand's frames can be found on the bedside tables of the rich and famous, with fans including Meghan Markle, Angelina Jolie and even Lady Gaga. You can also spot them on TV ("And Just Like That…") and the big screen (Carrie Bradshaw's unforgettable mirrored aviator sunnies in Sex and the City 2). We're definitely in the presence of a star!
Check out the collection here
VERONIKA WILDGRUBER: GERMAN ARCHITECTURE 
Now that we're here, we can't but pay a visit to Veronika Wildgruber in Berlin's Kreuzberg district. She's our firm favourite from the Silmo 2022 trade fair. Born in Southern Germany, after studying Industrial Design in Italy and collaborating with French glasses maker Jacques Durand, the German designer now designs for Hermès and Ligne Roset. She is creative and open-minded, just like the Berlin we love. Like the iconic iron sculpture in neighbouring Görlitzer Park, her creations are imbued with geometric and architectural references. The city where Bauhaus and modernism rub shoulders with baroque or neo-classic masterpieces serves as an eternal source of inspiration. Using shapes she encounters every day, Veronika Wildgruber creates frames where lines intersect and meet, elements merge, textures clash and thicknesses create volume. Her aesthetically and technically unique designs saw her win the Silmo special jury award in 2010 when the brand was just starting out, and a Silmo d'Or in 2017.
Check out the collection here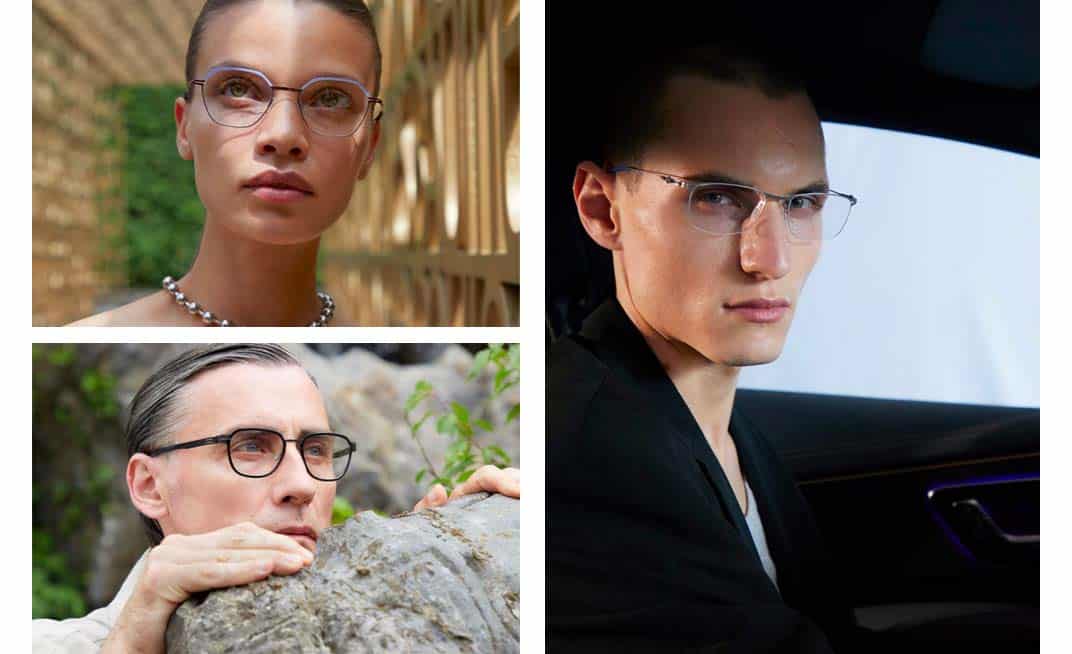 IC! BERLIN: COSMOPOLITAN GERMANY
We're hanging around Berlin for just a little longer, this time making our way to the Mitte neighbourhood. Just a short distance from Alexanderplatz and the Brandenburg gate, we're visiting ic! berlin (pronounced "I see Berlin"). Its extremely modern flagship store is a showcase for German know-how, where you can grab a coffee or a seat at the co-working table and at the same time check out more than 500 original, completely handmade pairs of glasses. If you're inquisitive, it's the place to be! Brand founder Ralph Anderl is in a class of his own. His brand created in 1996 has always been particularly attentive to details – laser-cut surgical steel, unique screwless hinges, comfort, flexibility, texture, colours and finishes – and it is now reaping rich rewarded with several Silmo d'Or under its belt and the support of the likes of Brad Pitt, Madonna and Prince Albert II of Monaco.
Check out the collection here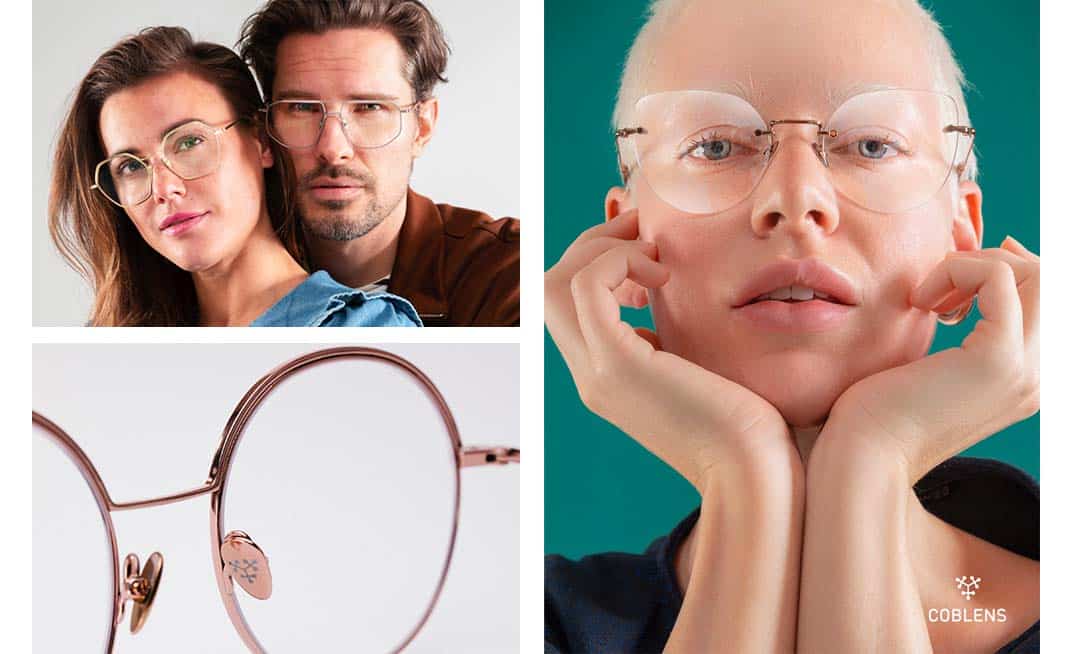 COBLENS: TRADITIONAL GERMANY
It's time to move on and travel across the country to Koblenz with its fortress, neo-gothic castle and numerous museums. This city rich in traditions inspired the name of our next brand, Coblens (a combination of the French spelling of the city's name and the English word lens). Founded by Ralf and Niels, two lens experts, it perpetuates the tradition of German excellence, paying attention to even the most minute detail. Using titanium has become its trademark, ensuring its eyewear combines comfort and style. The brand showcases its uncompromising high standards and artisanal techniques through its simple yet elegant round styles, minimalist pierced lenses, and new takes on timeless shapes, often with a double bridge and titanium nose pads to perfectly hug the curves of the face. Coblens represents everything that makes Germans proud.
Check out the collection here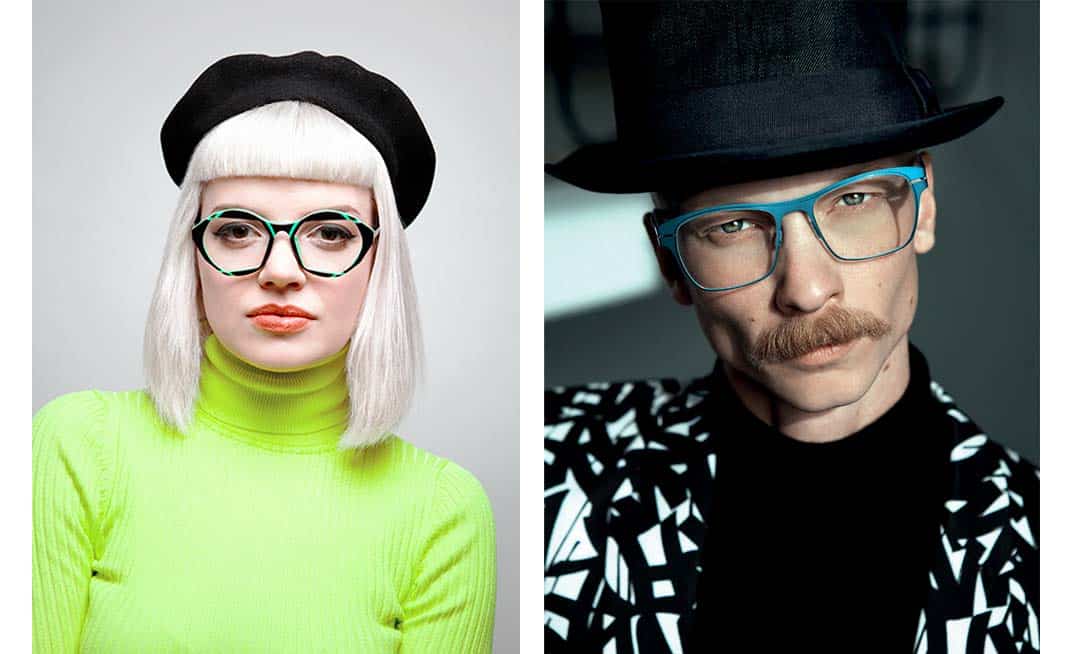 FROST: OFF GERMANY'S BEATEN TRACKS
To end our trip, we're heading south to meet Paris and Marion Frost, founders of brand Frost. In the little town of Sasbach, in the Black Forest mountain range, the couple have created an authentic brand inspired by the surrounding landscapes. It all started in the early 90s when Marion, a trained goldsmith, made her husband the frames he had always dreamed of wearing. Jump forward a few years and Frost Eyewear is a brand that commands attention, even pocketing a Silmo d'Or in 2020. Marion continues to design sophisticated frames in surprising shapes, elevated by vibrant colours. Jupiter, eye-catching frames made from 5 parts that can be mixed and matched, Atelier, a wavy acetate style and the FroSTYLE collection with its titanium bar deserve a mention. All of the brand's lines are sustainable and handmade using only the most high-quality materials. In the Black Forest, we step off the beaten track with style!
Check out the collection here





But that's not all…
Kuboraum, dreamed in Berlin, handmade in Italy, for the very Haute Couture eccentricity of its masks. Haffmans & Neumeister, the young brand created by two of Mykita's founding members, for its lightweight, streamlined frames. Leinz for its very on-trend contrasting styles, created by Beate Leinz, who worked for both Prada and Miu Miu. Lunor for its love of slightly vintage beauty, notably worn by Steve Jobs.  Cazal for its bling-bling vibe which has won over celebs such as Lady Gaga, Rihanna and Jay-Z.