Culture lunettes
Glasses from 11 top TV series
What would Magnum be without his Ray-Ban Shooter sunglasses, or Lieutenant Horacio Cain without his ultra-light titanium Silhouette frames? Glasses in movies also look stylish on TV, so much so that we're seeing iconic vintage designs making their comeback, like the Starsky and Hutch glasses that still inspire the Italian label, Talla Eyewear. From small screen to big time, join us for a scroll through the most iconic eyewear on-air.
SEX AND THE CITY
Sales of Ray-Ban's Aviator sunglasses have been soaring since Tom Cruise returned to them for the sequel to Top Gun. However, their amazing fashion potential goes back to the 90s with the Sex and the City series, which saw Carrie Bradshaw wear them with her Manolos.
Ray-Ban Aviator Classic, available HERE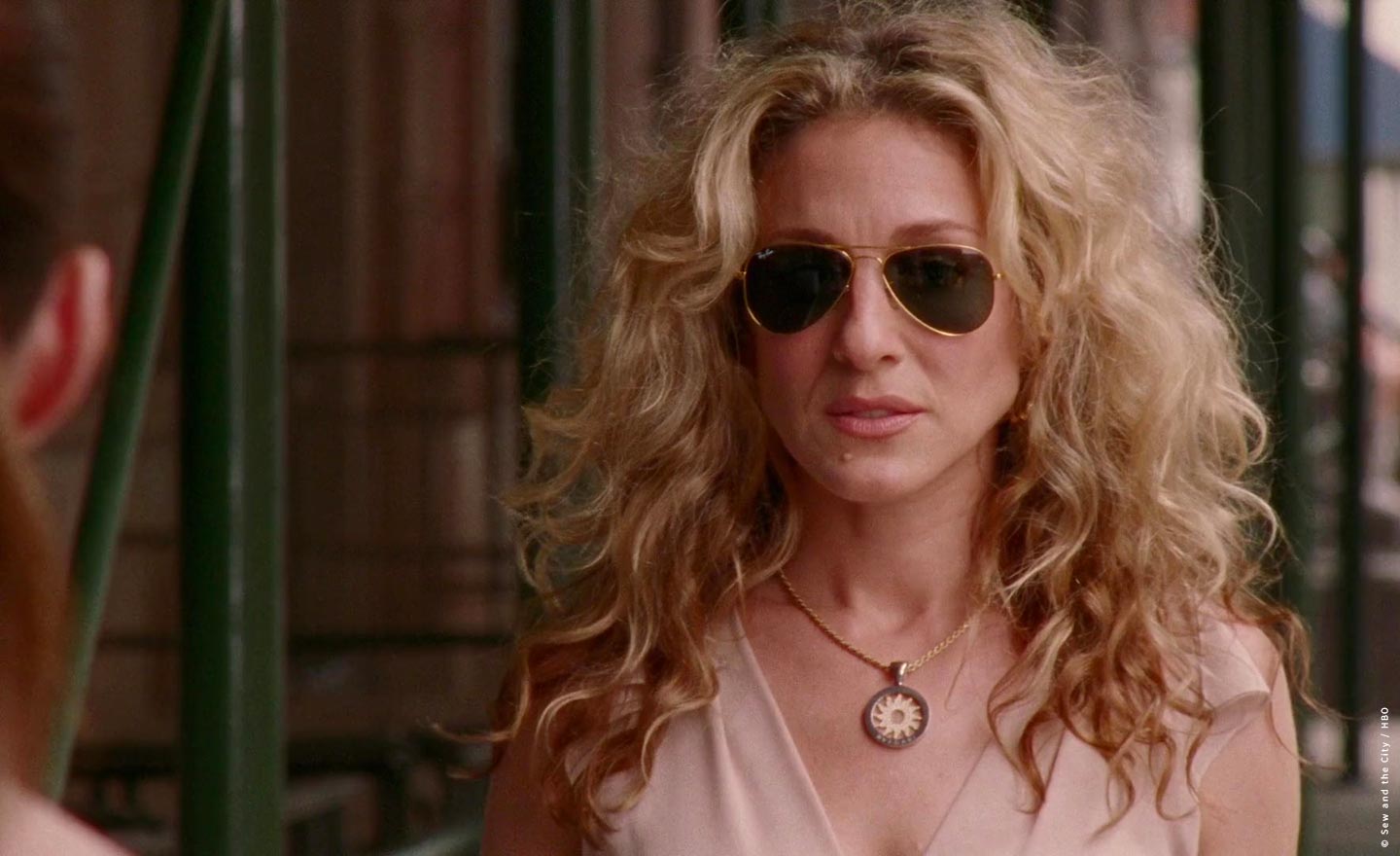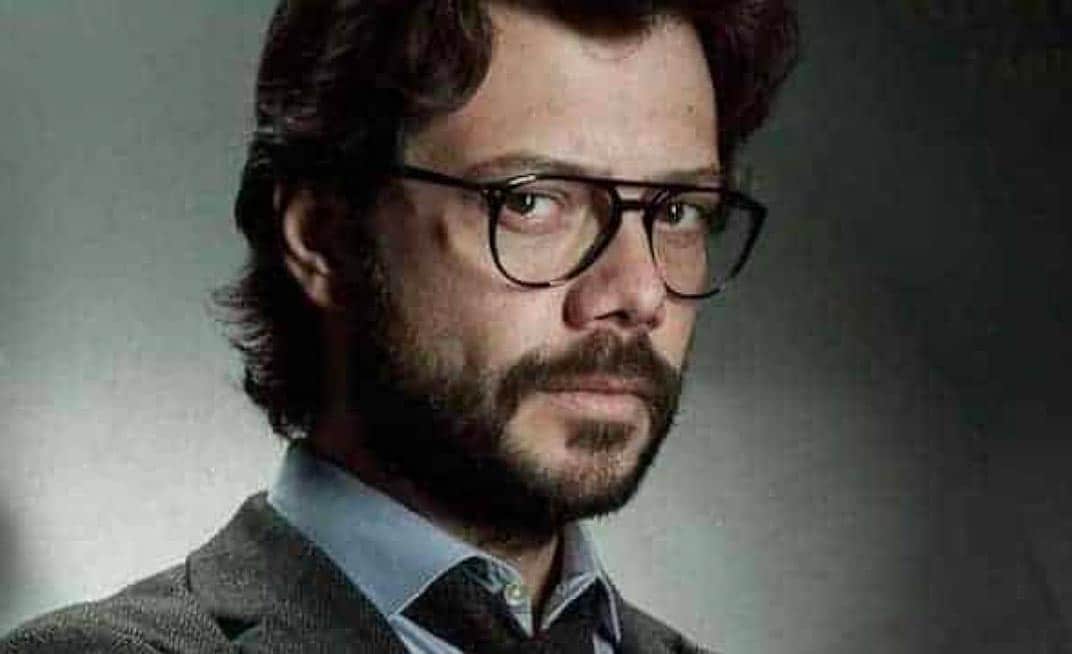 CASA DE PAPEL
We may not know much about The Professor, but one thing is for sure – he likes to hide behind his Persol glasses with their distinctive detail under the bridge. The shy and reserved Sergio Marquina become a fashion icon from the first episode of the series. The Italian label was then inspired to bring out its acetate El Profesor Sergio design in black, Caffè and an all-new transparent gray color.
Persol model PO3235S, available HERE
INVENTING ANNA
Dior, Fendi, Zac Posen… the famous Netflix fraudster has an enviable eyewear collection. But it was while browsing art galleries in Dolce & Gabbana and Céline glasses that the character of Anna Delvey really captured our attention for her eyewear. According to Stylight website, searches for her favorite black acetate shades leapt by over 175%. Anna may be able to keep her cards hidden behind those slightly austere looking frames… but not her shopping secrets.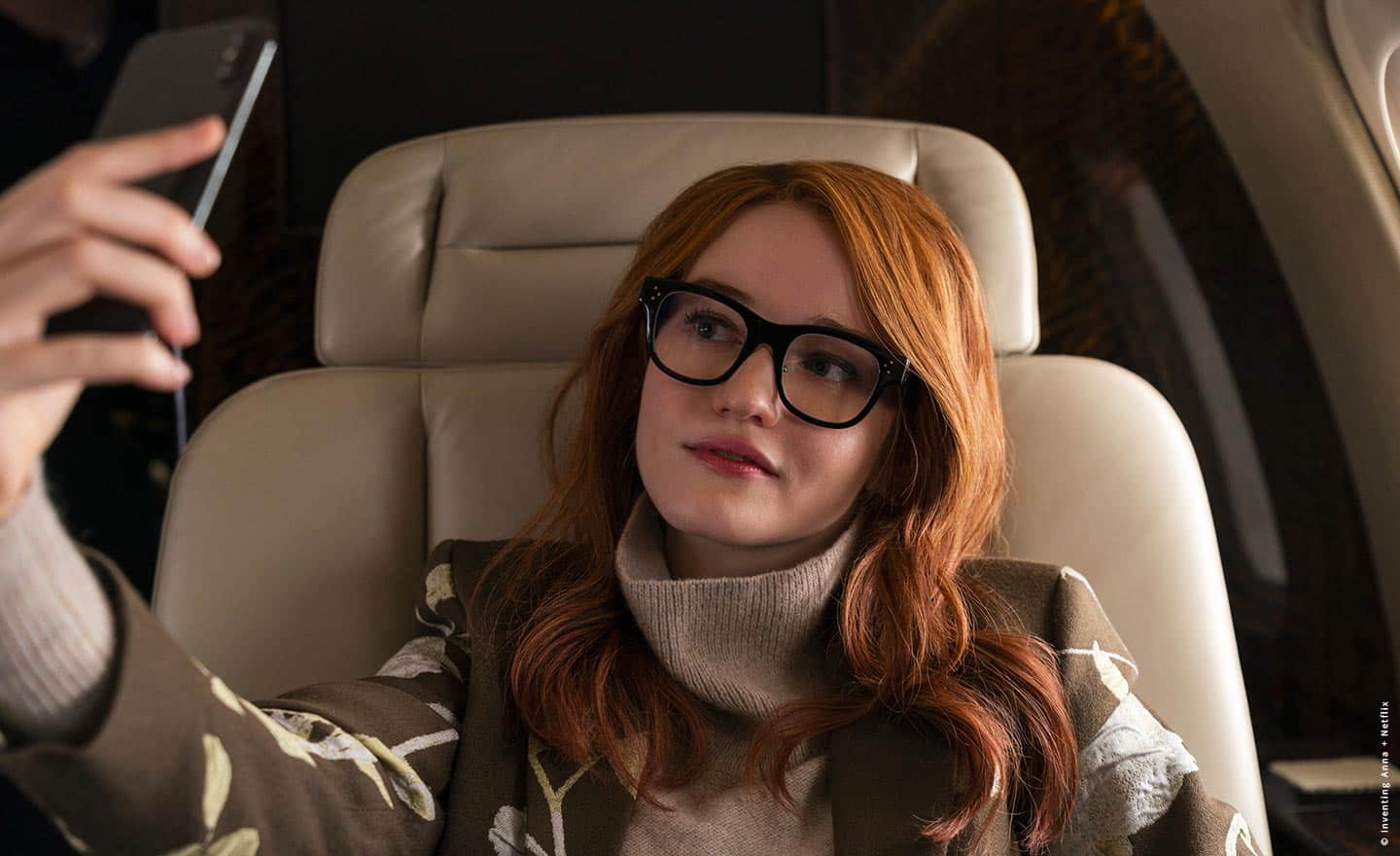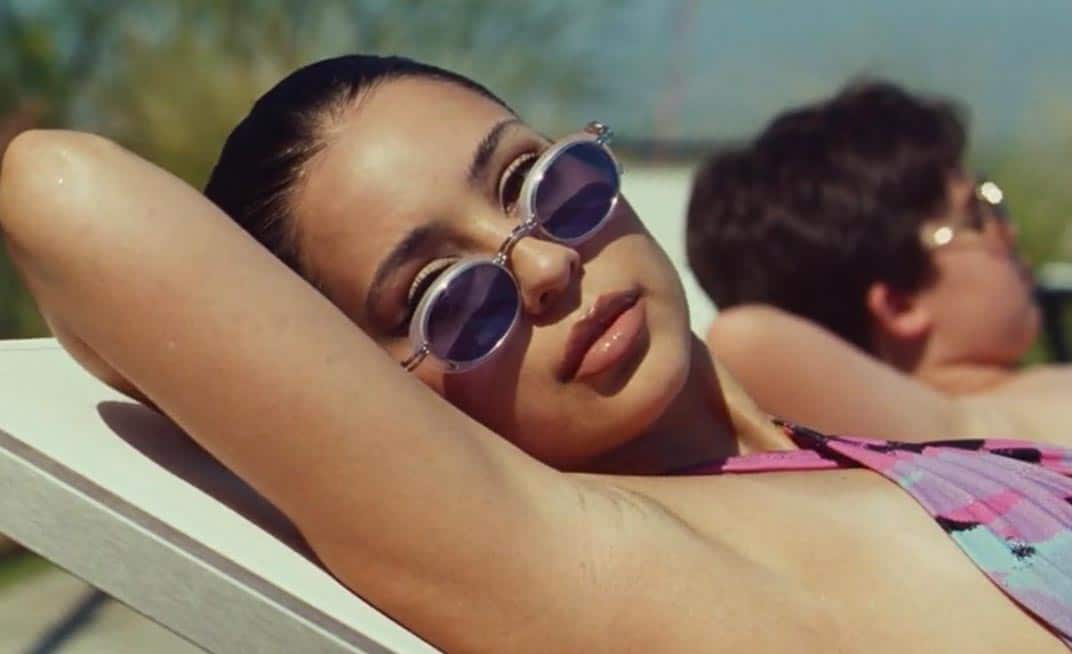 EUPHORIA
Adored by generation Z for her inimitable Y2K style, Maddy Perez only ever hides her famous winged eyeliner behind must-have designer glasses. Her looks are much sought-after and copied, not to mention discussed on social media after every episode, like the time she teamed her swimsuit with vintage Jean Paul Gaultier sunglasses. It didn't take fans long to discover the oval 58-5201 design with blue lenses was incredibly rare – if not impossible to find.
STRANGER THINGS
All the main characters in the series have a carefully studied 80s look, where every detail is important, especially the iconic Ray-Bans of the time. While Billy Hargrave opts for the Aviator, his arch-rival Steve Harrington wears the Original Wayfarer Classic, complete with green lenses – just like the original 1954 design!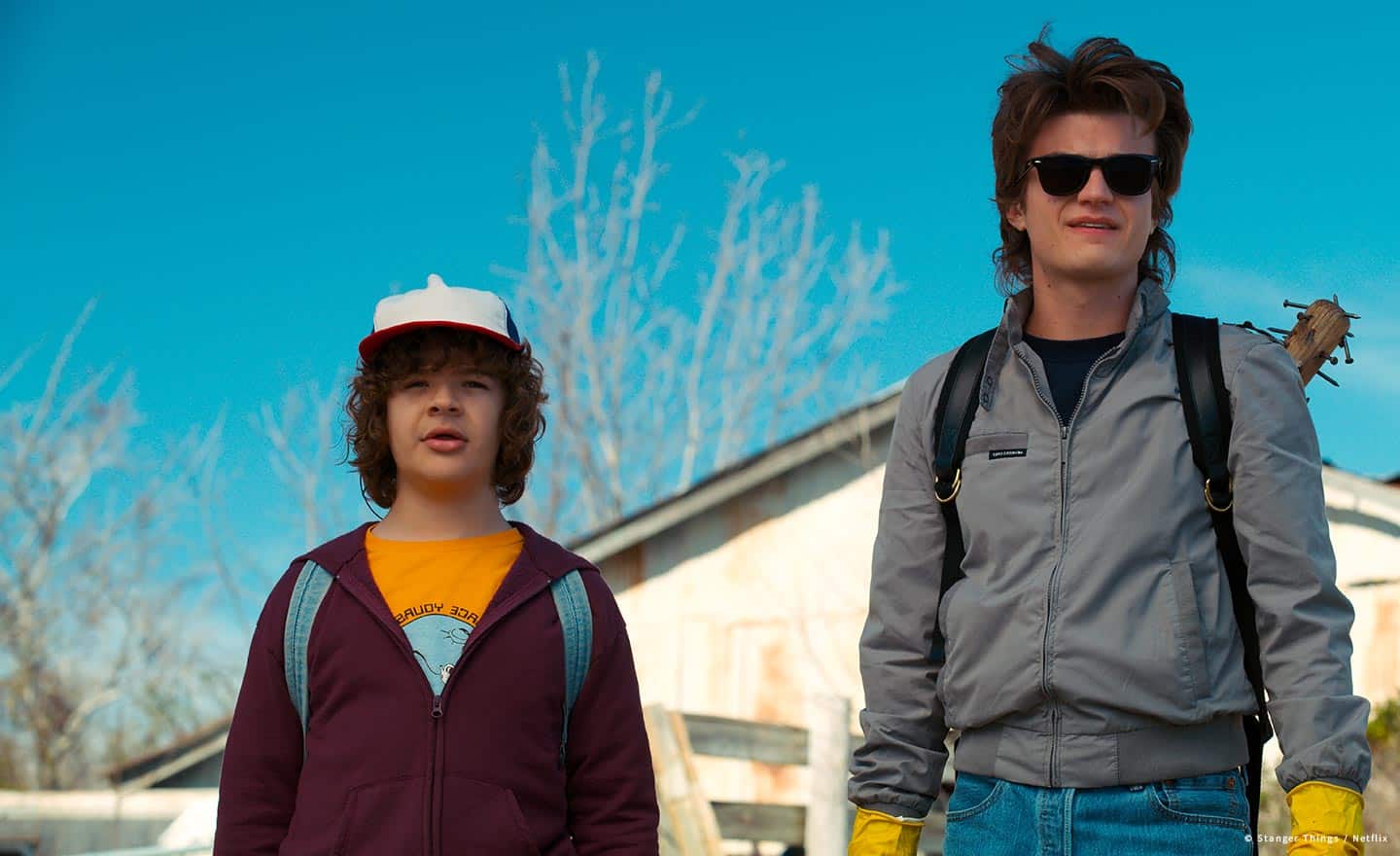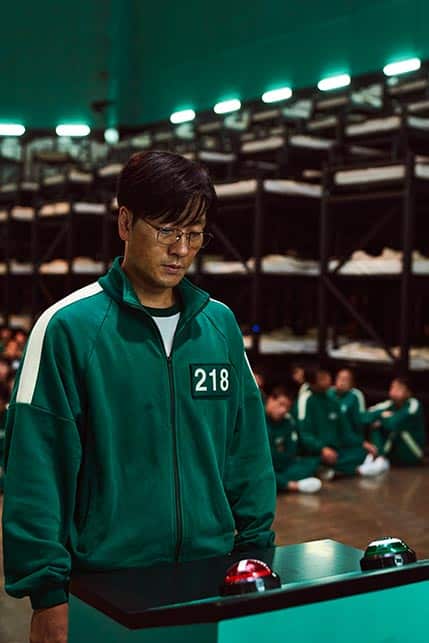 SQUID GAME
A big hit for Netflix, as well as at the 2022 Emmy Awards, nothing escapes the series' community of fans – not even the Chord F eyeglasses by Japanese brand Masunaga, worn by Cho Sang-Woo in the two first episodes and their role in setting up this controversial and manipulative character.
MAD MEN
With an unrivalled sense of style and the charisma of a natural born charmer, Don Draper had us seduced throughout the series' seven seasons, even when his eyes were hidden by his Randolph Engineering sunglasses. Amongst the impeccable suits and striped ties, they stood out for their aviator style, gray lenses and 23 carat gold frames.
Randolph The Aviator, available HERE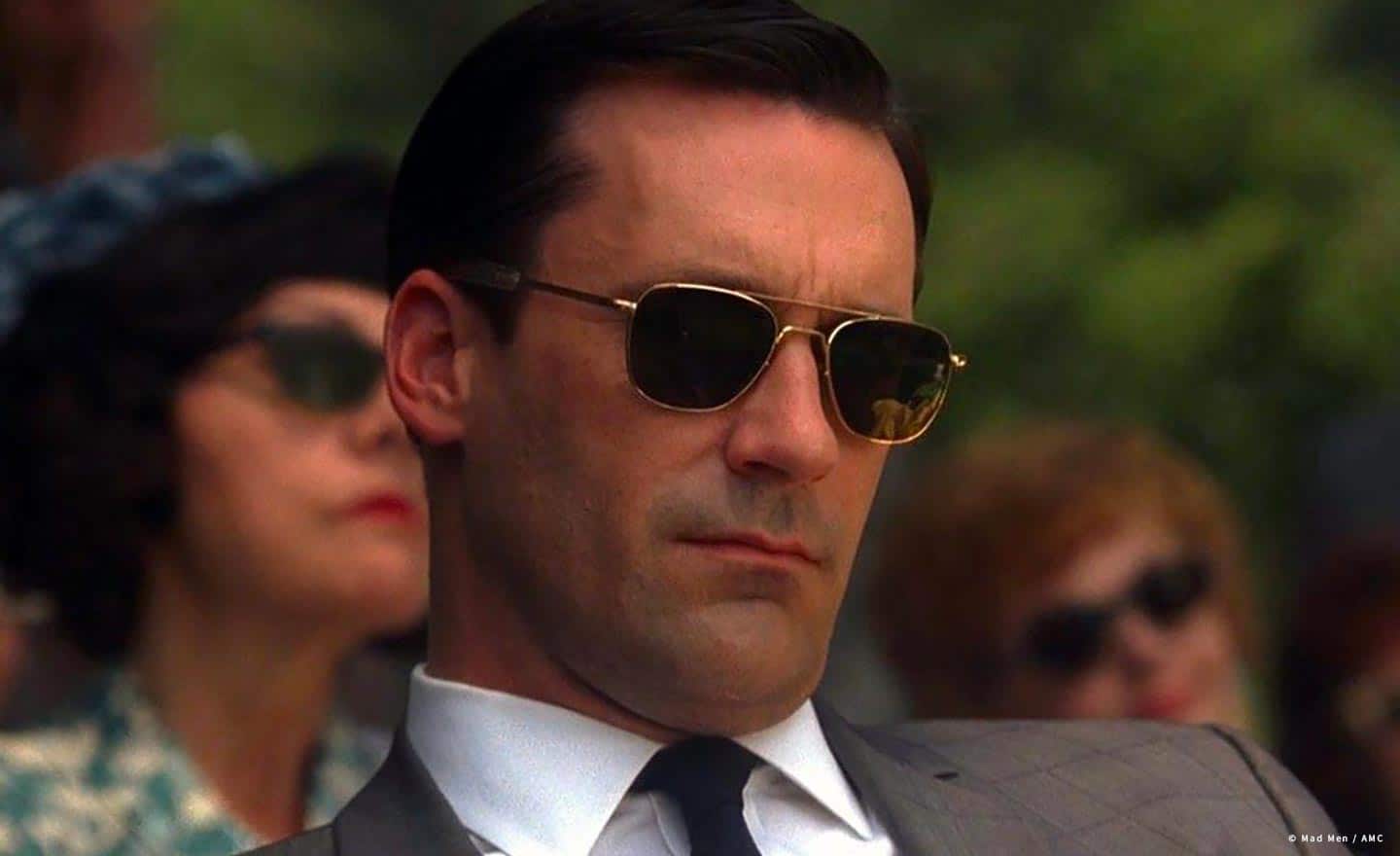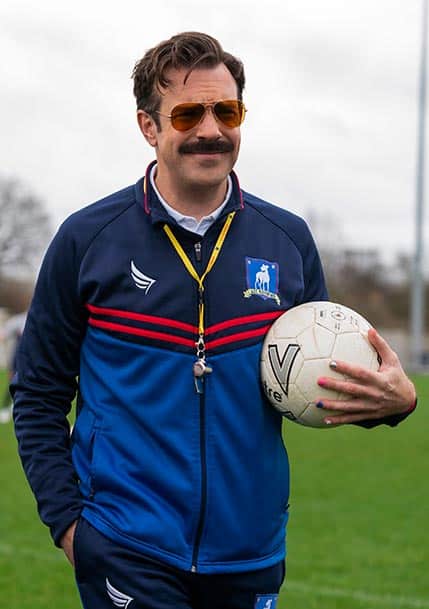 TED LASSO
Taking the Best Comedy Series crown for the second year running at the 2022 Emmy Awards, this Apple TV+ series owes much to its lead character, embodied by Jason Sudeikis. The moustache and brown Ray-Bans make him an authentic anti-hero, with the kind of unbridled optimism we love to see.
Ray-Ban Aviator Classic, available HERE
PEAKY BLINDERS
The very British style of Tommy Shelby and his gang is integral to the success of this series. Thanks to their gangster wardrobe, the retro look is back in fashion. Shelby's round glasses set off his three-piece suit, flat cap and long coat to perfection; specially created for the series by the Iolla label, they are truly unique – though the brand does offer something similar in Havana acetate.
Iolla, McDonald design, Available HERE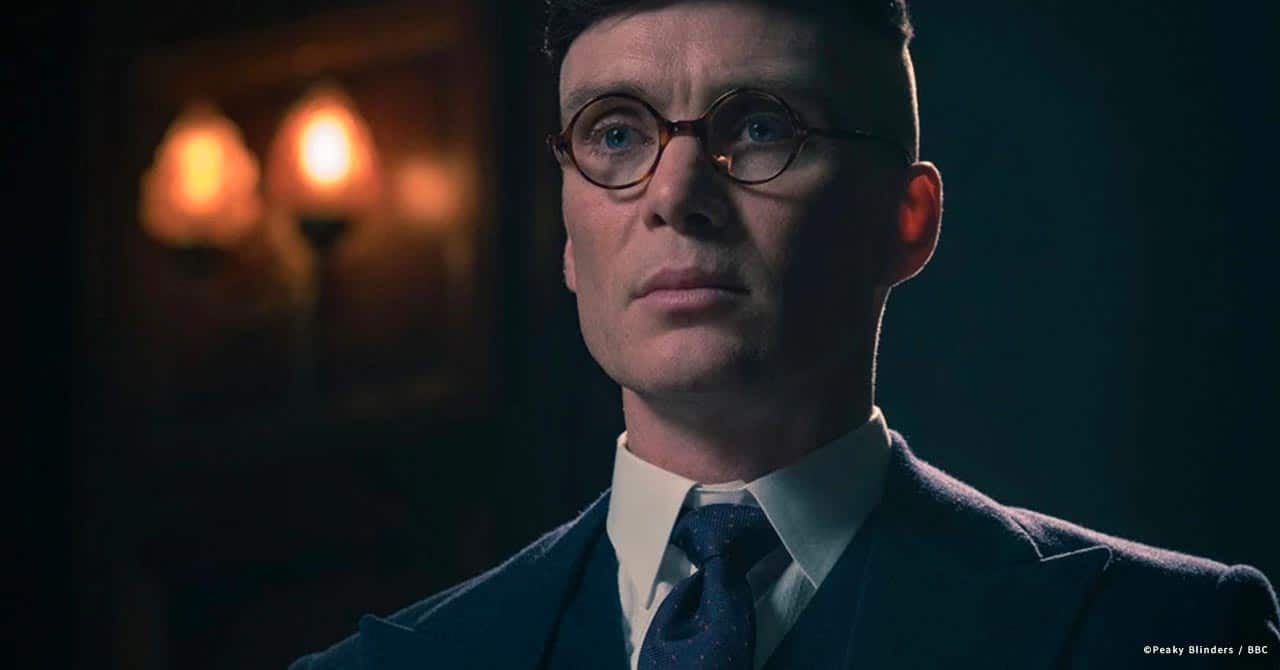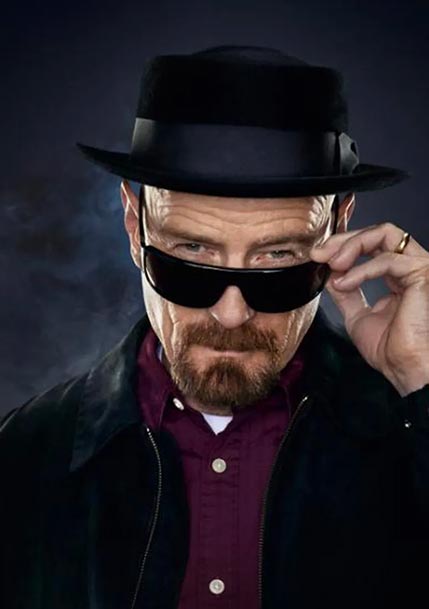 BREAKING BAD
The line separating Walter White from his alter-ego Heisenberg is thin; it could come down to a look, or even a pair of glasses. The chemistry teacher and devoted husband with classic metal frames becomes a criminal mastermind in his pork pie hat and black Smith Optics sunglasses.
WECRASHED
A mini-series it may be, but WeCrashed on Apple TV+ is mighty too, thanks to some outstanding performances by Jared Leto and Anne Hathaway, who play Adam Neumann (founder of WeWork) and his girlfriend Rebekah. In this explosive cocktail of celebrity, love, business and scandal, black Ray-Bans are very much the order of the day.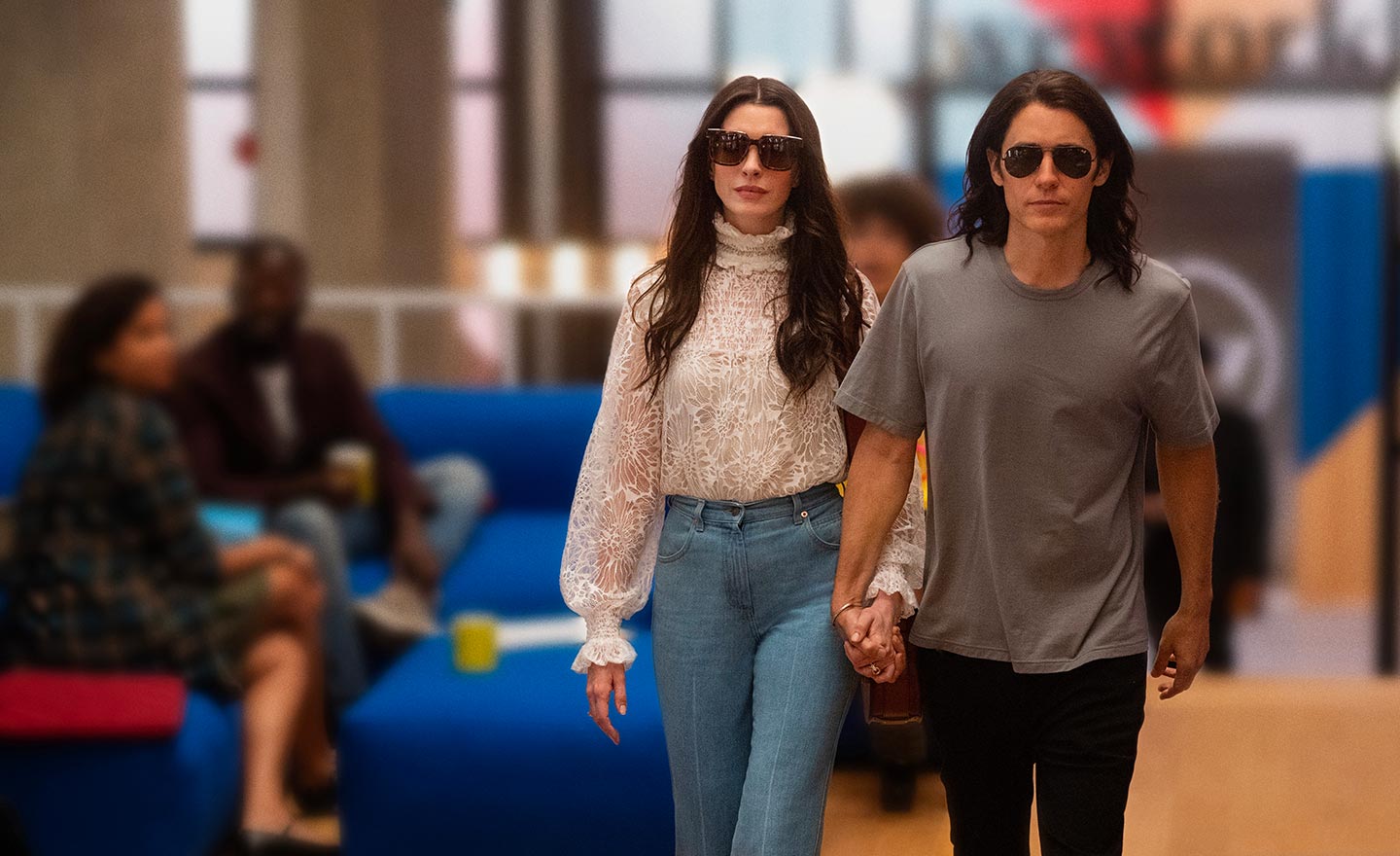 Written by Eleanor Fullalove