News
6 glasses that have really caught our attention
With the Silmo 2020 glasses fair, a new season of designs and all the 2020-2021 winter trends that go with it, the glasses world is brimming with exciting innovations. These are the ones we've got our eyes on right now.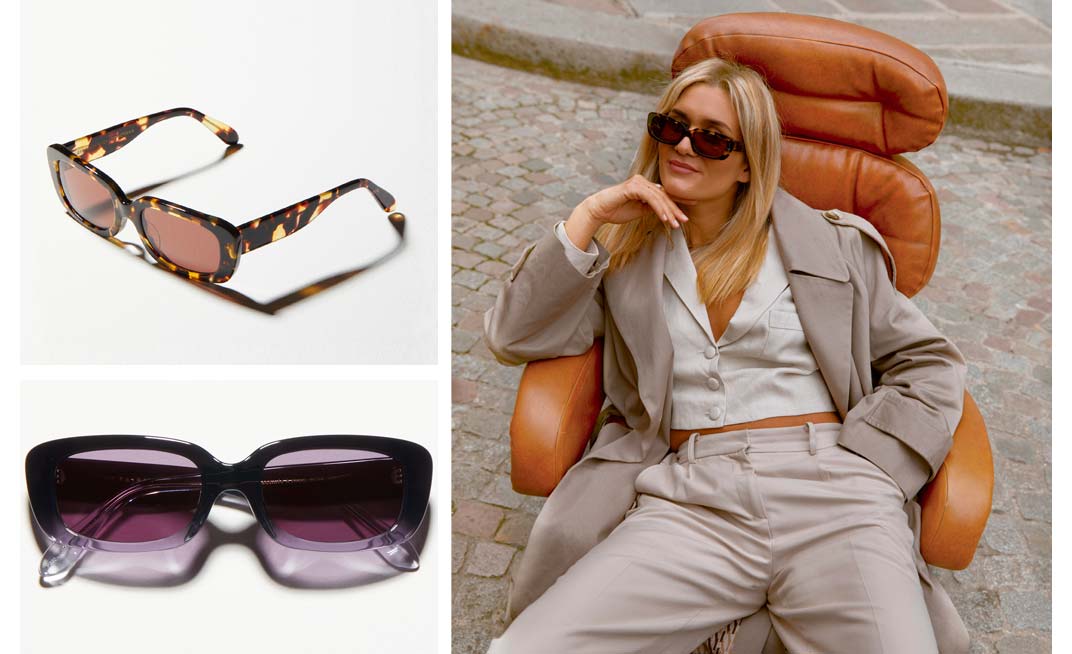 Adenorah and Jimmy Fairly: a vintage feel for Fall
Jimmy Fairly ha surprised us once again this Fall, unveiling a new collaboration with an influencer. Following on from Jeanne Damas in the Summer, this season it's Anne-Laure Mais (aka Adenorah) who has dreamt up a capsule collection of sunglasses. One design caught our eye: an effortlessly retro-style pair that comes in 3 colors: tortoiseshell, a grey gradient and black. Hand-made in Jura, it's a design that ticks all the boxes of Adenorah's signature style with its sharp, vintage look, and one that sits firmly in the rectangular sunglasses trend seen all over Instagram this Summer.
See the Anne-Laure Mais x Jimmy Fairly collab

Jupiter by Frost Eyewear: changing glasses like a shirt
As a rule, German label Frost likes to make its own rules and has proved that once again with the Jupiter model. An ingenious concept allows the frames to be personalized with 5 different colored pieces that can be combined and mixed to suit your mood. The creative idea was first presented at Silmo 2020 and won first prize in the innovation category, showing once again that Frost wants to stay away from the mainstream and help people show off their true personality.
See it on Frost Eyewear.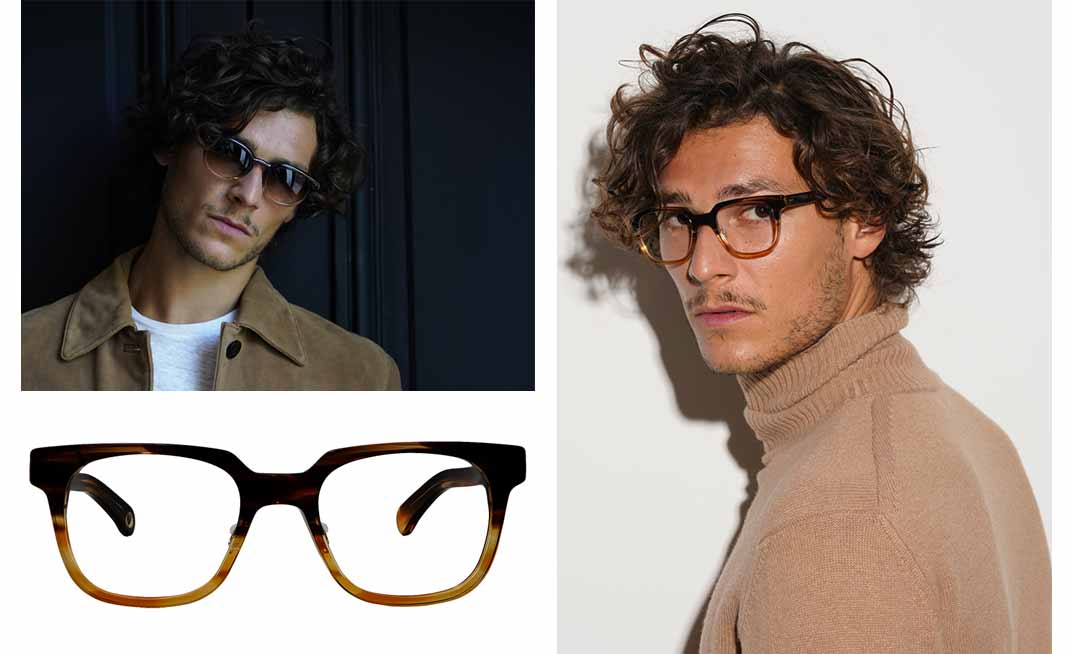 Maison Nathalie Blanc: a collection for men
Nathalie Blanc's style is winning more and more fans with her elegant couture designs, and this season, the designer has created a new line of spectacles and sunglasses designed with men in mind. Named Monsieur Blanc, the collection of 16 models mixes a strong character with delicate design and, just as for all Maison Nathalie Blanc glasses, are made in France from Japanese and Italian acetate, 22-carat gold and beta-titanium. Hugo Marchand, the star dancer at the Paris National Ballet, is the face of the new collection.
See the Monsieur Blanc collection
Release 10-20: the new collection from Fenty
Rihanna's label Fenty has unveiled a new collection of sunglasses. Release 10-20 twists the traditional cat eye with a lens that stretches out beyond the frame, and there is also a new interpretation of the brand's best-selling Blockt mask.
Voir cette publication sur Instagram
Voir cette publication sur Instagram

Emmanuelle Khanh: 50 years of daring creativity
The label is celebrating its 50th year this year and the bold creativity of Emmanuelle Khanh who made glasses a true fashion accessory. Today the collections are designed by Eva Gaumé, the house's creative director, who draws her inspiration from the modern woman. To celebrate this milestone birthday, the brand has released 5 new designs that are available until December: animal prints – the cult motif of the 1980s – and sequins are celebrated in the collection while the house's signature square shape is refreshed and refined with a new modern look. The lenses themselves get a touch of sparkle to glisten in the winter and the zig-zag arms highlight the profile and beg to be worn with a glasses chain.
See more on the Maison Emmanuelle Khanh website

Blondie by Berenice: a glint in the eyes
Berenice puts some sparkle into our lives and on our glasses with the Blondie model. The rose gold frames, designed by Opal for the ready-to-wear brand, get their touch of sparkle from rose gold sequins placed delicately on the arches for a festive and discretely elegant, two-tone effect. Just as for all the designs in the Berenice collection, the model is made in the historic home of glasses manufacture in Ain and Jura.