Focus
Choosing a Pair of French-Made Glasses
if you're looking to find the right French glasses brand, EYESEEmag is here to guide you. Here's how to find your next pair of frames, stamped Made in France.
Why choose a French glasses brand?
Despite increasing international competition, French glasses brands are still highly prized amongst both opticians and consumers. Why? Because the French glasses-making industry is known around the world for exceptional expertise, high-qualityproducts and creativity.
The Jura region, and more specifically the towns of Morez and Oyonnax, has historically been where most French brands develop their products. Today, many are also made in Evreux and Nantes, sometimes completely by hand.
How to recognize a French glasses brand
Finding a French glasses brand is surely as easy as checking the label. Right? Not quite. It can be a good first step, but you need to know the difference between "Origine France Garantie" and "Made in France".
"Origine France Garantie" glasses



Origine France Garantie is a certification designed to prove that a product comes from France. It can be applied to products in any sector, as long as an independent certifying body has authorized its use. To carry the label, products need:
•   Most of the work that goes into their essential characteristics to be carried out in France (this could include, for example, assembly, coloring and finishes).
•   At least 50 % of the cost price to be French.
 Note: A brand cannot be labelled 'Origine France Garantie', only a product. In other words, a brand can sell 'Origine France Garantie' frames and make other frames in other countries, for sale alongside.
3 Labels
"Made in France", "Fabriqué en France" and "Conçu en France"

Glasses can carry the labels Made in France, 'Fabriqué en France' (manufactured in France) and 'Conçu en France' (developed in France), when they respect criteria of specific processes with certain stages of production carried out in France, or criteria of added value, when 45% of the added value is French.
 The label or the distributor can choose themselves whether or not to use the 'Made in France' label on the final product and can also have the French customs authority carry out an IMF ('Made in France' information request) to see how feasible it is to add the label to their products. Penalties can be heavy in cases of fraud, running to fines and even product seizure.
So should I go for Origine France Garantie?
Not necessarily! Origine France Garantie is a reliable indication of French-made products, as it means that your glasses have had to meet very strict criteria. Moreover, according to a study by Ifop, 82% of French people recognize the label and 84% consider it as a real mark of confidence in the origin of their product.
Don't forget however, that a pair of glasses can be entirely made in France without displaying any certification at all. And for small companies it's understandable – gaining certification costs money and also means time spent on auditing the production process. Some glasses-makers choose French skills and expertise, but choose not to market the fact with a label.
Our favorite French-made glasses
To help you see the wood for the trees, we've put together an edit of French-made glasses bearing the Origine France Garantie label on all or part of their frames, as well as non-certified brands who produce their glasses in France.
Origine France Garantie label

The Prima Linéa collection by Vuillet Vega
Vuillet Vega
This family-run company has been making glasses in the Vallée de Morez, birthplace of French spectacle-making expertise, for five generations. All four collections for the Vuillet Vega brand (Sign, Prestige, Gerard Vuillet and Prima Linéa) have carried the Origine France Garantie label since 2011. The house also holds the Entreprise du Patrimoine Vivant label, which highlights French artisanal excellence.





Roussilhe
Roussilhe has made French production its differentiator for 35 years and each of the 130,000 pairs of glasses produced each year for collections including Bonnie and Roussilhe Pop, carry the Origine France Garantie label. The acetate models are all made in the Oynnax valley, in the Jura mountains.

Lafont
Family company Lafont has been working with France's unique glasses-making expertise since 1923. All the acetate frames made by this Paris-based house are certified OFG (Origine France Garantie), along with most of their metal frames. Whether you're looking for prescription glasses or sunglasses, for men, women or children, everyone can find a pair they like at Lafont and they are all made in France.

Karavan
Karavan was one of the first French glasses manufacturers to obtain Origine France Garantie certification. Original color, material and shape combinations have been their calling card for over 30 years and Kavaran Production also obtained the Entreprise du Patrimoine Vivant label in 2012.
Brands not Origine France Garantie certification – but still made in France !

Boz
The Boz (Maison Jean-François Rey) collection is made entirely using French traditional craftsmanship, in the Jura. Boz is about color, exuberance and elegance, all wrapped up in a single collection.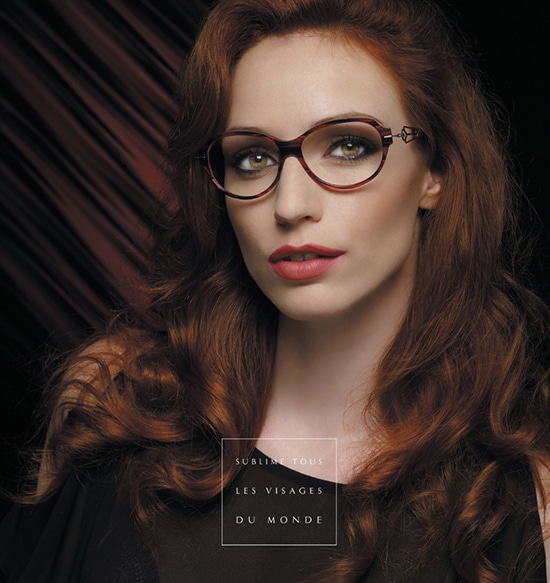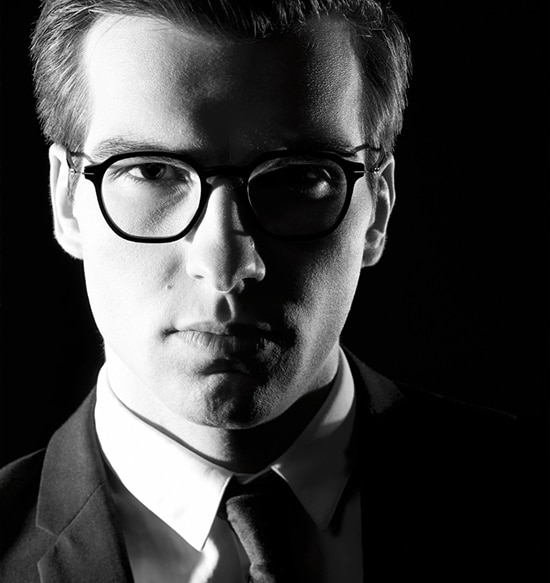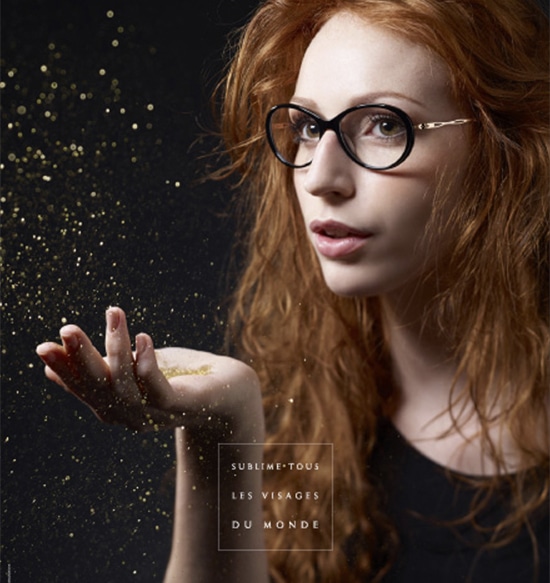 Henry Jullien
Henry Jullien is a top-end glasses manufacturer based in the Jura since 1921. The brand won international recognition for the Doublé Or glasses and all Henry Jullien frames are made in workshops in the Jura. Taking things one step further than 'Made in France', these glasses are all 100% "Made in the Jura".

The Just Pop glasses by Anne et Valentin.
Anne et Valentin
Anne et Valentin might be a brand from Toulouse, but the majority of their collections are developed in the Jura. It's a house defined by high quality and bold design, which takes care to source the best raw materials: the titanium frames are made in Japan, "because the Japanese make the best titanium," says the brand.

Naoned
As the exception that proves the rule, glasses by Naoned (which means Nantes, in the Breton dialect) are made in the East of France. Expect creativity, local production and a fair price from this Western France house, with all glasses made end-to-end on French soil.