News
SILMO 2022: 22 pairs of glasses that caught our eye
Discover SILMO via our team's favorite 22 frames from the show! Twenty-two for '22, a year that saw the revival of the optical fair we know and love: filled with exhibitors (750), great people, innovation, sustainability and plenty of frames to feast your eyes on. Check out these 11 eye-catching examples in the first part of our feature!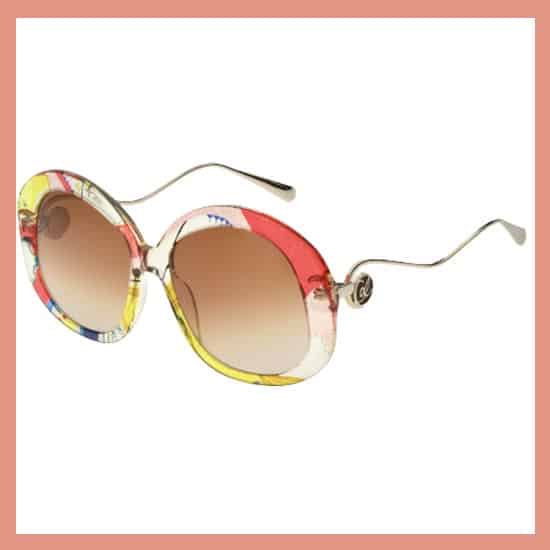 THE COLORFUL EXUBERANCE OF CHRISTIAN LACROIX
Blending together different cultures, patterns and colors, experience Christian Lacroix's dream-like Haute Couture with these oversized frames, complete with wavy temples. They were chosen by the SILMO d'Or jury as winners in the Brands & Labels sunglasses category, too.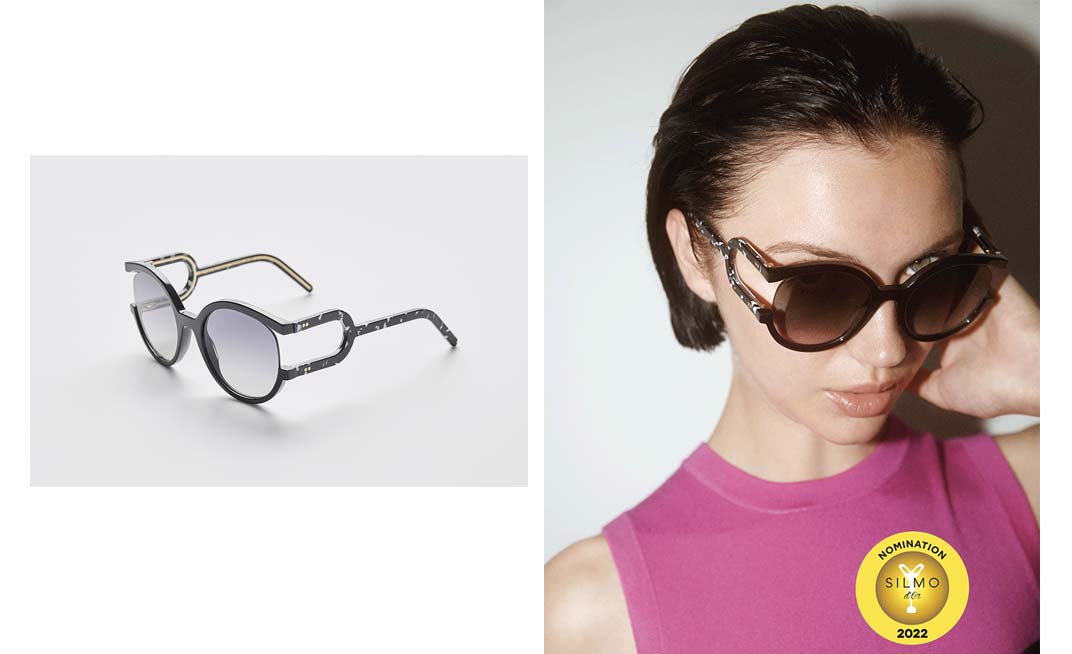 APPEARANCE AND PERFORMANCE AT FACE À FACE
Known as AALTO, these ultra-glamorous oversize sunglasses and limited-edition objects of desire feature tuning fork shaped temples and two precisely aligned axes of rotation, making them technological wonders as well.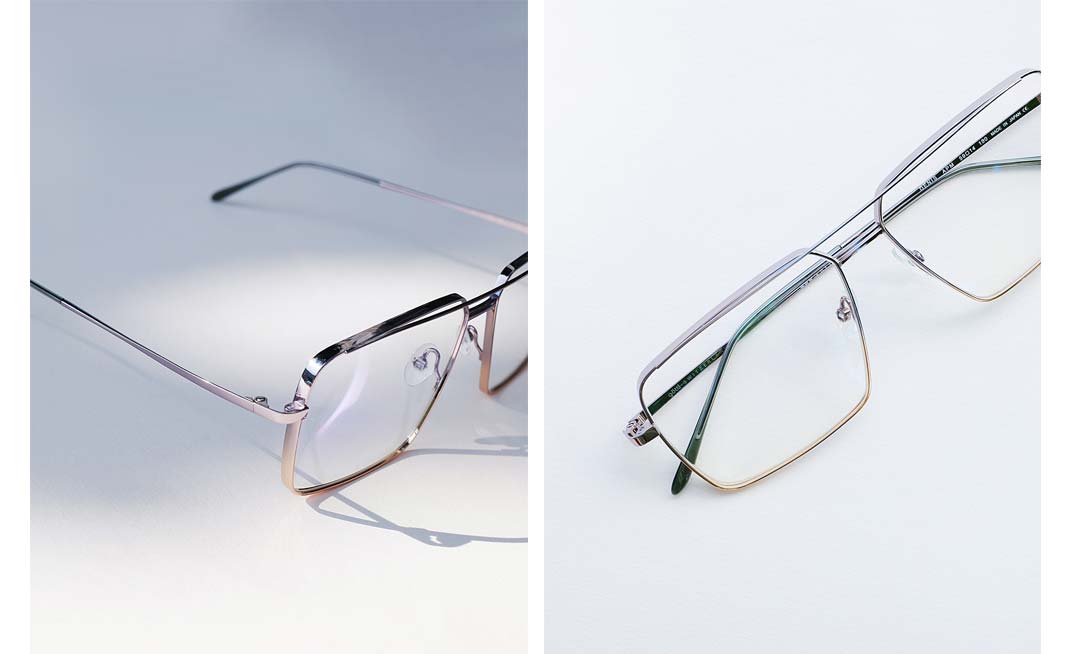 GÖTTI'S SUPER SHINY TITANIUM
Breathing new life into its Duncan and Denis aviator styles, Swiss label Götti has adorned the titanium frames with subtle color gradients and unusual combinations including violet and apricot, silver and copper, apple green and yellow, to give them real wow factor.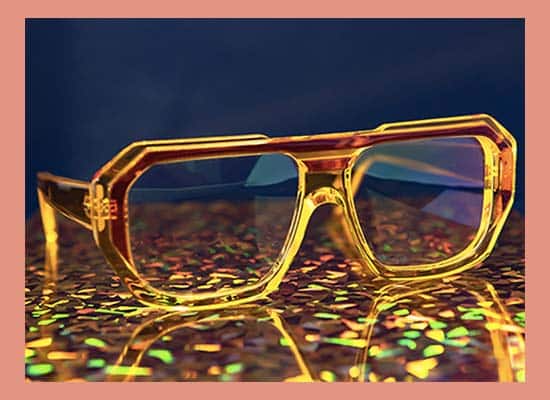 KIRK & KIRK'S ULTRA-LIGHT ACRYLIC
We've long admired Kirk & Kirk's color and character and they weren't lost on the jury either, winning the brand a SILMO d'Or in the Eyewear Designer category. Made from thick yet ultra-light acrylic, the stylish and striking citrus colored Thor frames in the Centiles collection are an excellent choice if you want to show off your individuality.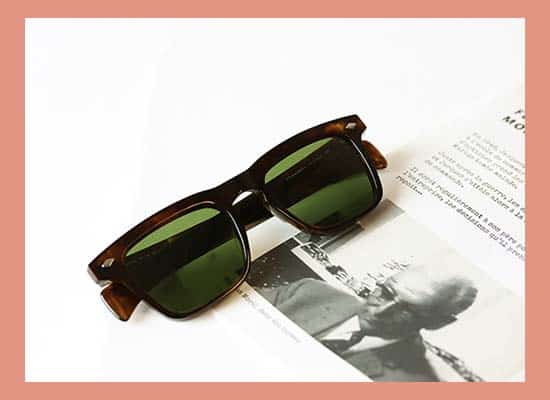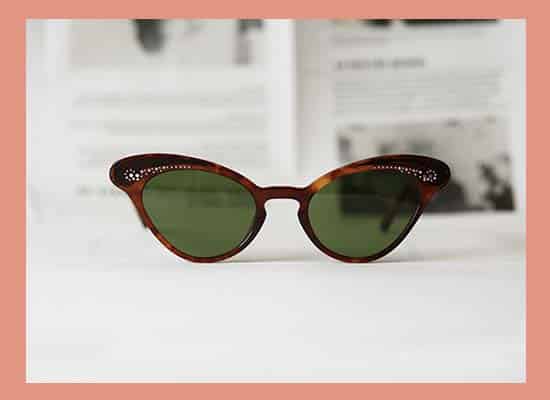 VINTAGE ORIGINALS AT MOREL
The latest collection of eyeglasses and sunglasses by the Jura-based brand Morel are exact replicas of popular 50s frames. We love the sophisticated elegance of thick acetate frames for him and rhinestone embellished cat-eye frames for her – perfect for investing in the vintage eyewear trend.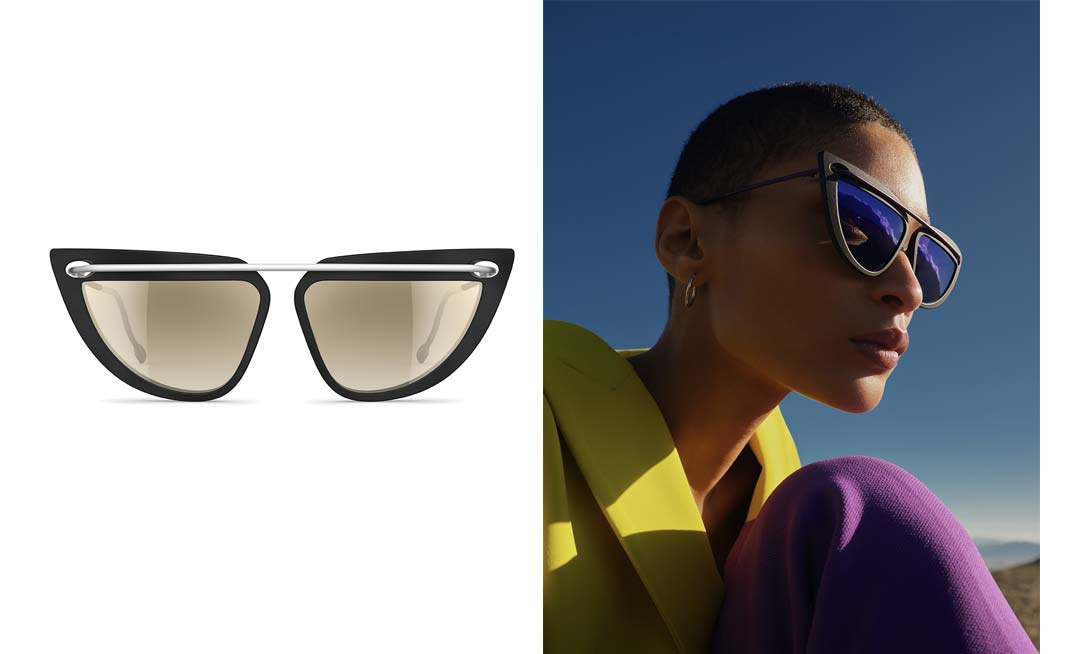 NEUBAU'S SUSTAINABLE FUTURE
Combining 100% plant-based Natural3D, fluorescent titanium and mirror lenses, the Austrian label's futuristic Xenon design won over minimalist designer Jun Gobron, president of the SILMO d'Or Awards jury. The panel's insight into the future of eyewear only makes the winner of the special jury award all the more compelling.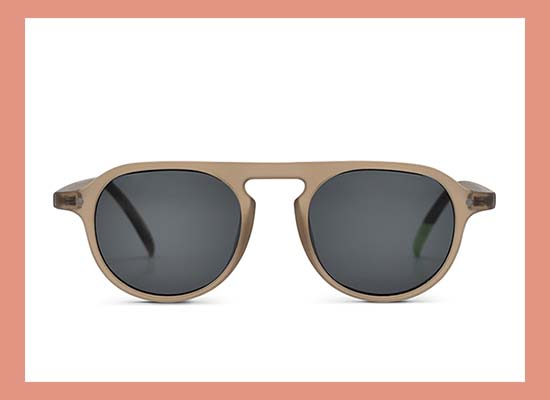 INNOVATIVE RECYCLING AT OTAAKI
After the two first eco-friendly collections, we wondered what the label founded in 2021 would do next in terms of responsible consumption. We found the answer in these glasses made from Tritan Renew, a material developed by Eastman and created using 50% recycled content. This world first allows for frames and lenses to be recycled together, over and over again.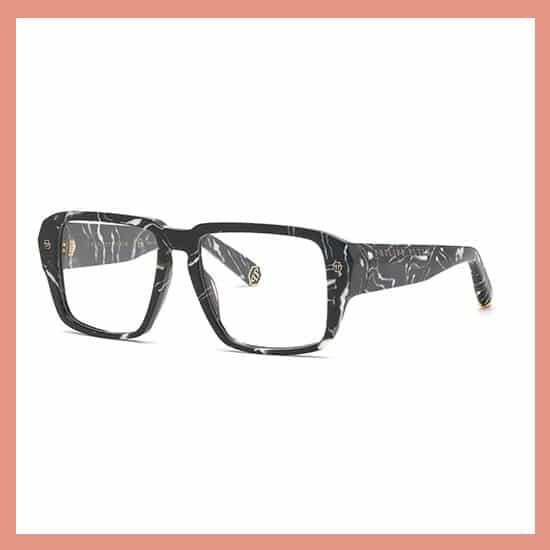 PHILIPP PLEIN'S EXQUISITE MARBLE
Awarding them the SILMO d'Or for Brands & Labels optical frames, the jury fell for these square frames with their wide temples – as did we. Their esthetic prowess owes much to the brand's iconic marble effect, masterfully replicated in an exclusive black and white acetate.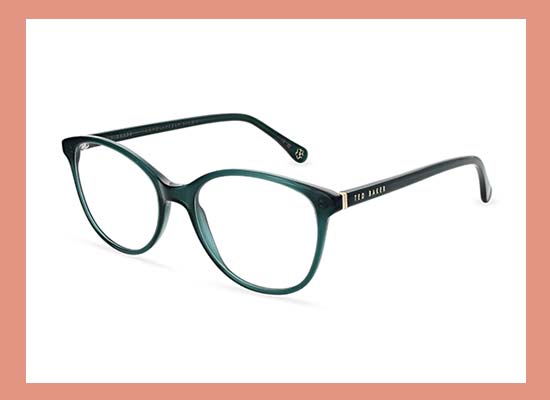 ULTRA-THIN ACETATE AT TED BAKER
Ranked as the second most popular luxury brand in the UK, we welcomed the opportunity to explore the world of Ted Baker through its sophisticated and colorful eyewear collection, featuring ultra-thin (2.8 mm) frames in Acetate Renew, created using 60% renewable bio-based content and 40% certified recycled content.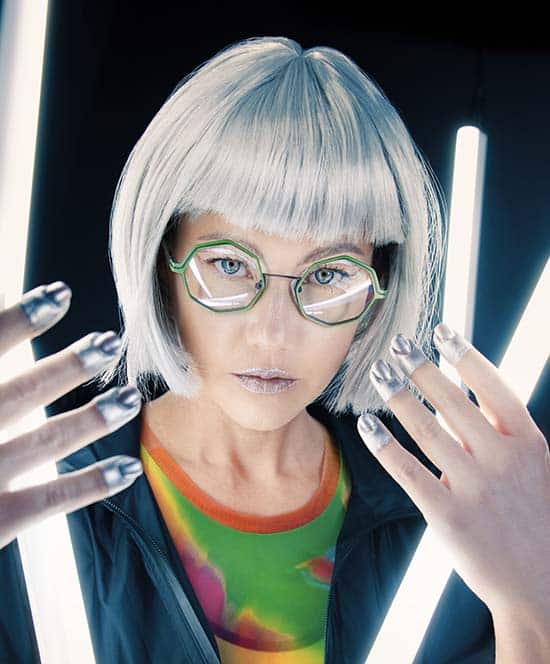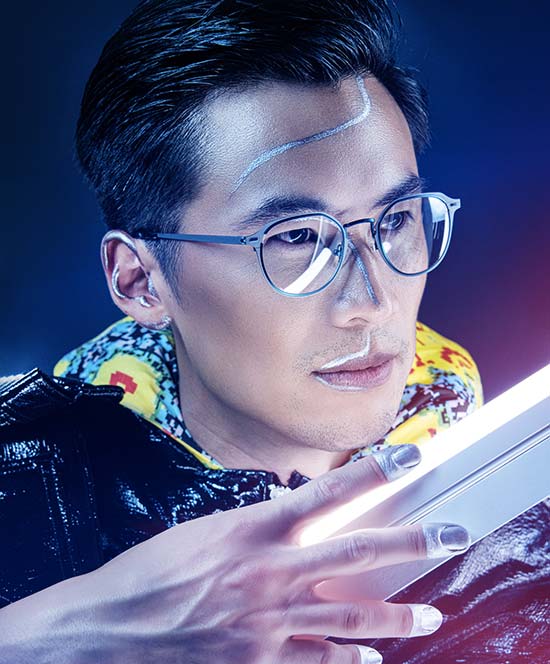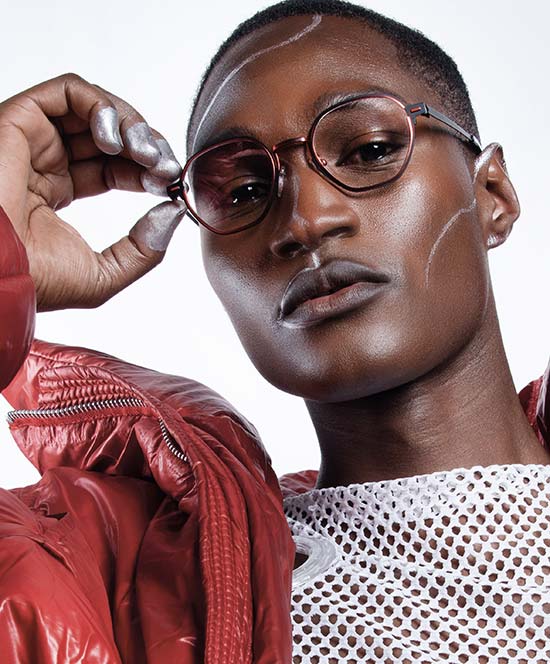 J.F.REY'S FUTURISTIC ODYSSEY
Get the youthful, high-tech metaverse look with a little help from this Marseille-based brand's minimalist collection, which comes in stylish shades of blue, orange, yellow and green. Rather than virtual accessories for stylish avatars, the stainless-steel frames with screwless FLEX hinges are very real; inspired by the world of robotics.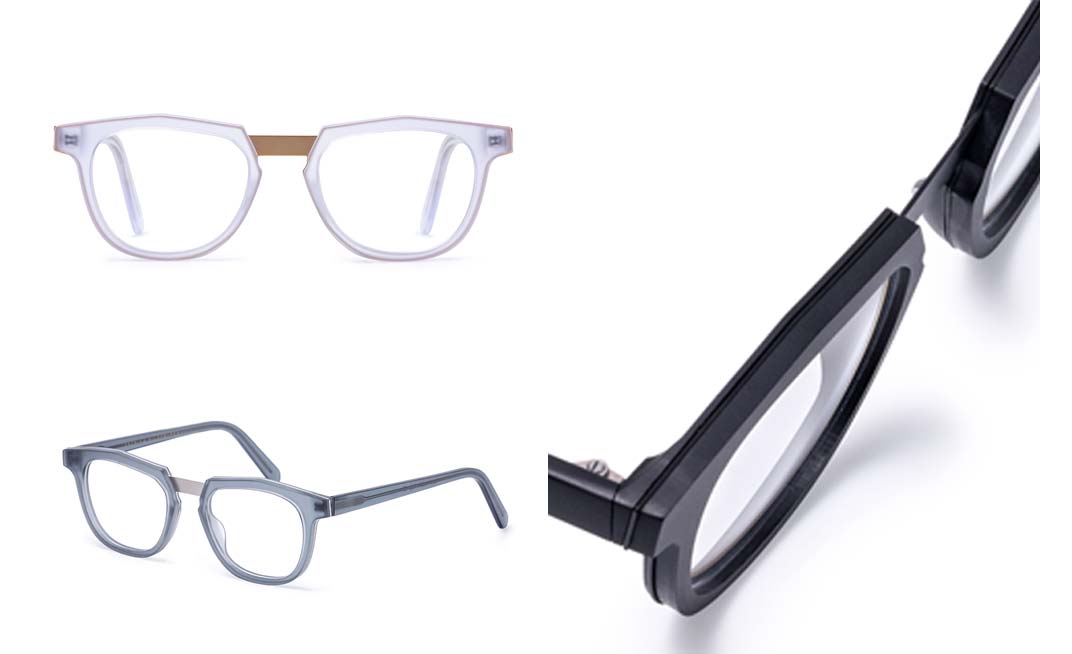 VERONIKA WILDGRUBER'S SCULPTURAL STYLE
The inspirational designer Veronika Wildgruber personally unveiled her sculptural accessories with refined finishes and we fell in love with the Anderson design. Embracing the beauty of contrast, the very thin steel bridge is inserted into the acetate without the use of screws.
Written by Eleanor Fullalove