Tendances
Kirk & Kirk: Bursting with colour & character
Kirk & Kirk glasses stand out in powerful, dynamic style, embracing bold shapes and vibrant colours. These are frames with real personality, even helping the wearer to better express their own. Here, we look back at the history of a brand and a family that has been effecting change in the eyewear industry for over 100 years.
Partnership
British brand Kirk & Kirk was founded in 2013 by Jason and Karen Kirk. The couple make glasses for confident individuals with frames that are clean, proud and expressive in design, enhanced by superb colours. All feel wonderfully light, thanks to the acrylic material used to make them. Kirk & Kirk also tells the story of a family passion that spans three generations. Jason's father was an optician, while his grandfather Sidney was an innovative eyewear manufacturer. What Jason and Karen want to do is build on this heritage by looking to the future and transform the world of opticals, collection after collection, by adding an extra touch of character.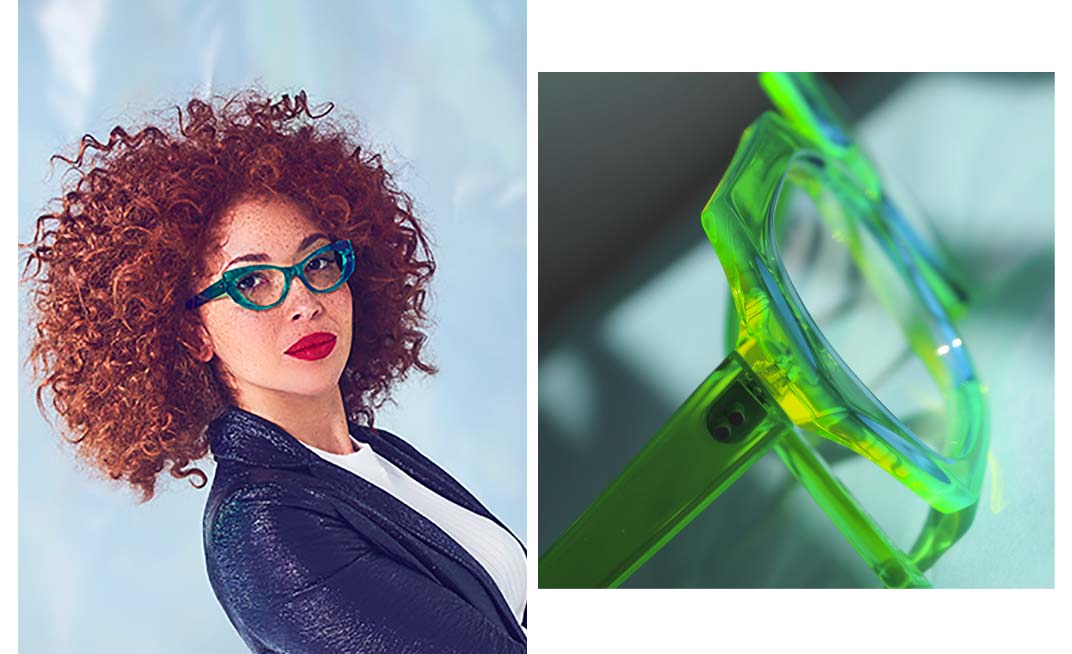 Over 100 years of passion and innovation
To understand where Kirk & Kirk has come from means travelling back in time to London in 1919, when Sidney and Percy Kirk began making glasses. The two brothers were already focussing on innovation, shaking up the world of British eyewear in the process. From production to customer service, they were passionate about offering something new. For example, they invented adjustable nosepieces and delivered their frames by motorbike – really forward-thinking ideas for the time! These pioneers of British eyewear even went so far as to help their competitors out, so as to make London a centre for excellence in eyewear. This generous and innovative attitude remains rooted in the brand today.
Three generations later, Jason Kirk took up the baton, quite by chance. Working at L'Oréal, he had no plans to turn his attention to opticals. However, one day, while helping his father sort through some things, he stumbled upon a box of glasses from the 50s and 60s, created by his grandfather. Struck by their charm, he decided to revive the design developed by the Kirk brothers. Pursuing his interest in eyewear further, Jason noticed that what was available in England lacked 'pizzazz'. He sensed an opportunity to shake things up by offering something fresh and new. His future wife and Artistic Director, Karen, shared his vision and together they went on to create even crazier and more creative glasses, refusing to compromise on manufacturing quality.
Uniquely Kirk & Kirk
With their strong character and intense colour, Kirk & Kirk frames certainly don't go unnoticed. These frames are instantly recognisable and feature an abundance of subtle details that help mark them out as different. Rectangular frames by Kirk & Kirk won't have quite the same shape as others on the market, for example. The different colours are exclusively produced at its factories, so you won't find the same shade of peppy pink, bright red, sugared violet or hypnotic green, etc. anywhere else. Brought out by the delicate transparent material, the striking colour palette helps both illuminate the face and make the eyes sparkle.
Kirk & Kirk is a law unto itself style-wise and its desire to move away from trends attracts the kind of men and women who want to stand out from the crowd in their own way. The mixture of independence and creativity has caught the eye of many stars, including: Robert Downey Jr., Elton John and Kirsten Vangsness. But what Jason and Karen really care about is the experience they offer their customers. "Right away, you can tell when someone has found the glasses for them", explains Jason, who likes to pay his partner opticians regular visits to provide advice. "You can see it in their smile, as well as in their posture. They stand differently, you immediately feel the confidence that comes with wearing the right frames!".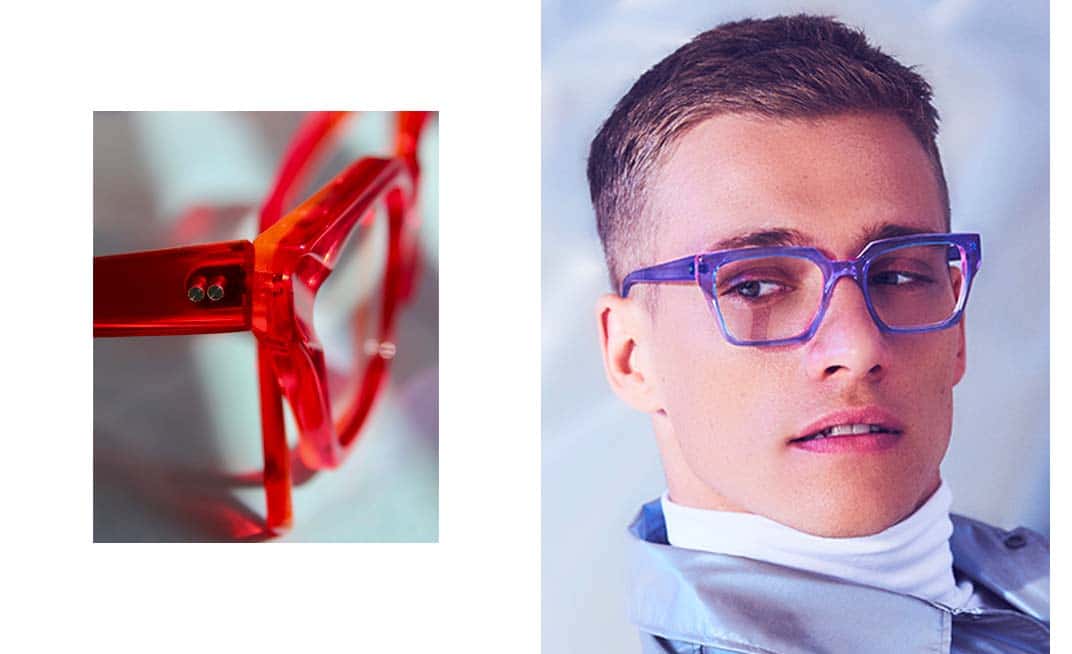 A new vision
The art of Kirk & Kirk also comes from offering frames that are truly contemporary yet easy to wear, in spite of appearances. Through their brand, Karen and Jason want to change how we see eyewear in general, as well. When it comes to what we wear, we still seem happier to express ourselves through our shoes or our clothes, rather than through our glasses. Even if, according to the Kirks, the first thing you see and remember about someone is their face and by extension, their glasses. They want to show that glasses can be worn like fashion accessories in their own right and make them inspiring and captivating objects of desire.
In doing so, fans of thick, strong shapes and translucent colours should find something to suit them in the Centena collection. This year, two new colours have been introduced; one an uplifting purple (Prince) and the other a glamorous pink (Cadillac). For an even more distinctive look, there's the collection Matte Centena, complete with matte sand-blasted finish. Characterised by even more inventive shapes, the Kaléidoscope collection celebrates the full range of human emotion in an array of mouth-watering shades. Every year, Kirk & Kirk also collaborates with artists it finds inspiring, such as Sarah Arnett, Lou Taylor and Thomas Hedger.
Lightweight design and cutting-edge manufacture
One of the brand's strengths lies in its use of acrylic. Exceptionally light, it allows for frames that are really thick, as well as extremely comfortable to wear. It's an enormous asset versus the much heavier acetate usually used. Working side by side with the factories, it took Kirk & Kirk five years to develop their own top-quality formula, now made in Italy. The frames themselves are constructed in France from start to finish, using one factory to allow for stringent quality control.
The British brand has succeeded in producing frames up to 10 mm thick, offering more style with less weight (for comparison, acetate frames do not usually exceed 6mm).
). This particular benefit is all the more interesting for those with stronger prescriptions needing thick lenses, as larger frames help to reduce the famous "coke bottle effect". With the weight of the lenses and the frames combined, glasses can quickly become heavy on the nose and ears. But with acrylic, this is no longer an issue.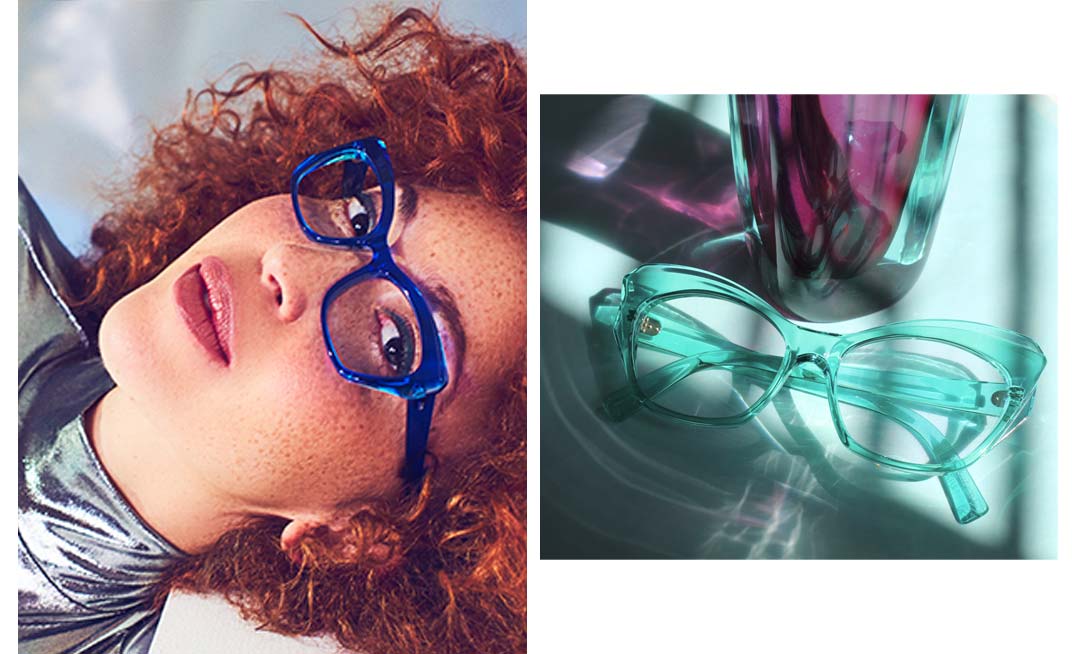 An ultra-limited collection on the way
Those who like their frames unique can start looking forward to April, when Kirk & Kirk launches its limited-edition collection with just 30 of each look on sale worldwide. This is your chance to get your hands on an extra special and truly rare pair of specs. The even better news? EYESEEmag has a pair of these exclusive frames to give away in the next prize draw.
Keep an eye on our social channels for your chance to win!
Kirk & Kirk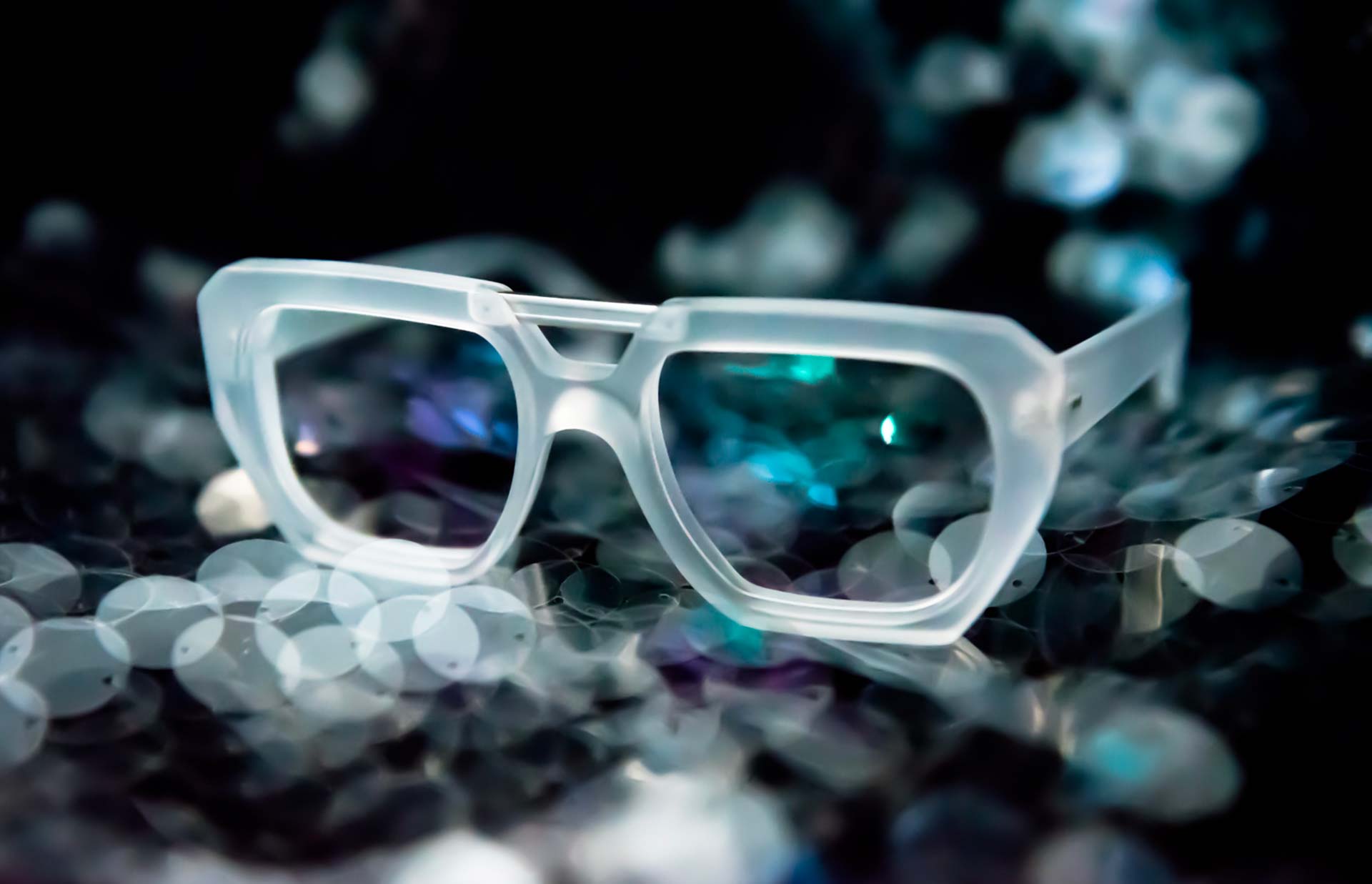 Écrit par Clara Crochemore