Tendances
Advice for investing in vintage eyewear
The demand for vintage fashion goes beyond designer clothes, watches and bags. Glasses from other eras are finding their way back into our closets too. But buying second-hand eyewear can be a serious business, with unique pieces waiting to be found and eco-friendly gestures to consider. So, which designs should you be looking for? Which brands to you need to know about? And where do you buy them from? You'll find all the answers here…
Follow seasonal trends
Just as with clothes, the vintage pieces worth investing in reflect this season's fashion trends and those of months to come. At the moment, it's glasses from the 90s and 00s that are proving most popular. Track them down on Vinted, Ebay or Leboncoin by typing "Vintage Y2K glasses" into the search box on e-commerce sites specializing in second-hand items. The most famous brands with regard to this trend are Chanel (frames or rimless styles with pink or orange lenses), together with Moschino, Fendi, Versace, Dior and Jean Paul Gaultier. As far as shapes go, you want to concentrate on rectangular styles with thick colored frames, as well as mask-types. Alongside these revivals from the Matrix/Britney Spears/Paris Hilton era, dedicated followers of fashion are also snapping up round and oversize glasses from the 70s. For designs of this ilk, think of Pierre Cardin and Ted Lapidus.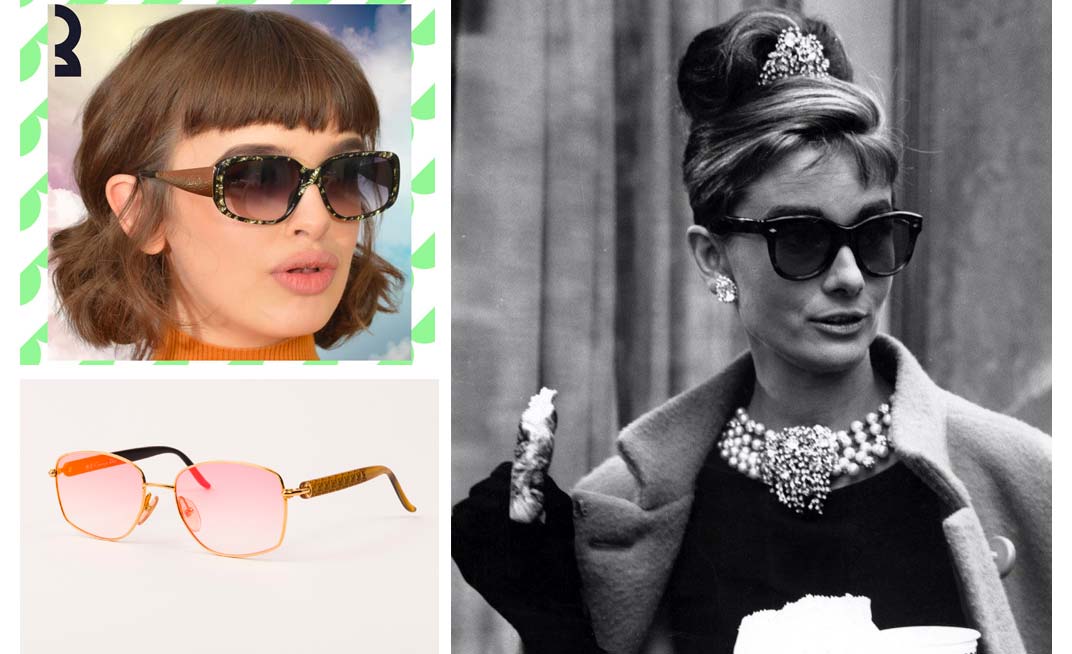 Styles with star quality
If the glasses that once graced famous faces (Elvis, Serge Gainsbourg, John Lennon, Elton John) remains out of reach at auction, there is another way of getting your hands on eyewear with real star quality. All you need to do is hone in on the same styles a star wore in a film or on stage and then find vintage versions of them on sites like Ebay and Etsy. For example, if you wanted to find some of the same glasses that Audrey Hepburn wore in Breakfast at Tiffany's, you should search "Manhattan" (the name of the model) and "Oliver Goldsmith" (the designer) for on the website. For the ones worn by Steve McQueen, it would be "714" and "Persol". Or to emulate Al Pacino in Donnie Brasco, the key words would be "968" and "Cazal".
Choose timeless brands
Unbranded eyewear may be inexpensive, but the long-established and luxury eyewear brands should really be top of your list when buying second-hand. You can't really go wrong with glasses by Dior, Fred, Cartier, Celine, Saint Laurent or Chanel. The same goes for Cazal and Persol. These frames also tend to stand the test of time better than cheaper frames. You can find them on Vinted, Vide Dressing, Ebay and Vestiaire Collective – but look out for fakes. Always ask for photos of an authenticity certificate (assuming the owner has kept hold of it), the logo (in close-up) and the case to help inform you of the quality of an item.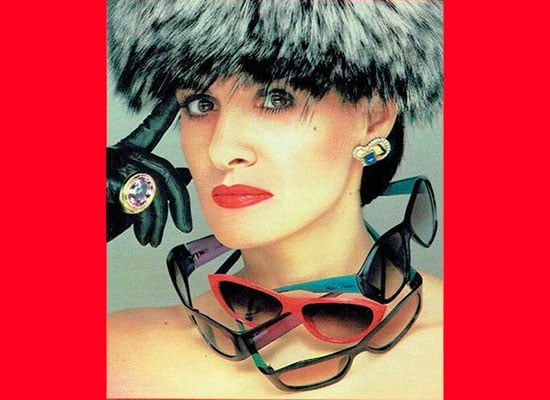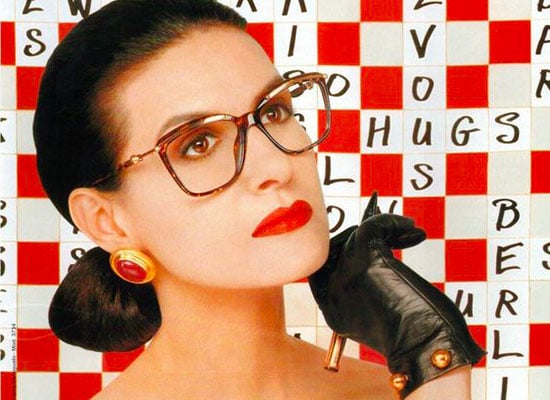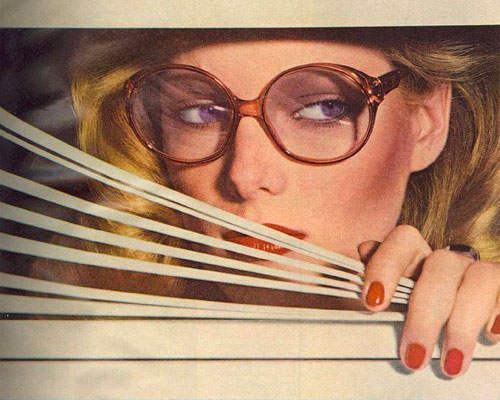 Opt for obscure brands and models
The joy of second-hand eyewear, besides saving the planet by avoiding buying new, is finding treasure! And with that in mind, your best bet is to focus on brands that no longer exist, or designs that weren't repeated. As far as brands to look out for online, these include: Paloma Picasso, Claude Montana and Gérald Genta (best known for watches, but also made eyewear back in the day). Design-wise, nearly all those created by Alain Mikli in the 80s were wildly flamboyant, much like those produced for the Casanova brand at the same time – keep an eye on the "sunglasses" and "spectacles" sections of the Drouot auction site if looking for these.


Written by Eleanor Fullalove