Tendances
A closer look at the current celebrity sunglasses collections
Celebrities have a very particular relationship with their sunglasses. Over and above making sunny days a little easier on the eyes, they provide a refuge from crowds of fans and paparazzi. It's not surprising that some have even gone so far as to create their own lines. Caroline Receveur, Rihanna, Kendall Jenner and Kim Kardashian have all released sunglasses collaborations recently, but are they actually any good? A round-up in pictures of the latest eyewear collections from names you'll know.

Shades don't only protect the eyes from sun damage, they also shield them from the camera flashes that can cause them to become more sensitive, not to mention making the wearer feel a little more confident when they walk the gauntlet of press photographers. Two not inconsiderable advantages if you're a star who's constantly followed by fans and paparazzi.
It's easy to see why celebrities often have such a strong bond with their sunglasses, and many have gone on to create their own. The latest, are Kendall and Kylie Jenner, with a collection of retro and futuristic-sexy shades for Atol Les Opticiens, complete with a want-it slogan: "this summer, it's not only the sun that's going to shine". The collection includes styles for all face shapes, from cat eyes to square lenses.



Under the banner Kendall+Kylie Eyewear, they offer six styles for between €60 and €120 designed for girls with a penchant for bling; think tortoiseshell, pink lenses and metallic arms. The siblings have also launched a more low-key line of frames for prescription glasses, while elder sister Kim Kardashian, has teamed up with on-trend brand Carolina Lemke Berlin on her own shades, priced at €90. In a very 2000s campaign, the super-sized, color-bright frames make her look like a particularly seductive alien; best teamed with dad sneakers and cycling shorts for an underground club night, Kim Kardashian has even worn them to a meeting with Donald Trump at the White House.
Look-at-me shades
French reality TV star Nabilla has a collection out in the same vein, priced at €55 a pair, for Quay Australia, a brand that also recently teamed up with Jennifer Lopez. Launched at a lavish showcase in Cannes in May, the styles are strong, including a crystal-encrusted oversized cat eye and a pair of very Tom Cruise aviators. Another French influencer known for her feminine style to launch eyewear for this summer, is Caroline Receveur, who has created a style that's high on glamour for Kapten & Son. The San Francisco by Caroline Receveur (€99) taps into the current vogue for glasses chains and will appeal to anyone who likes all that glitters.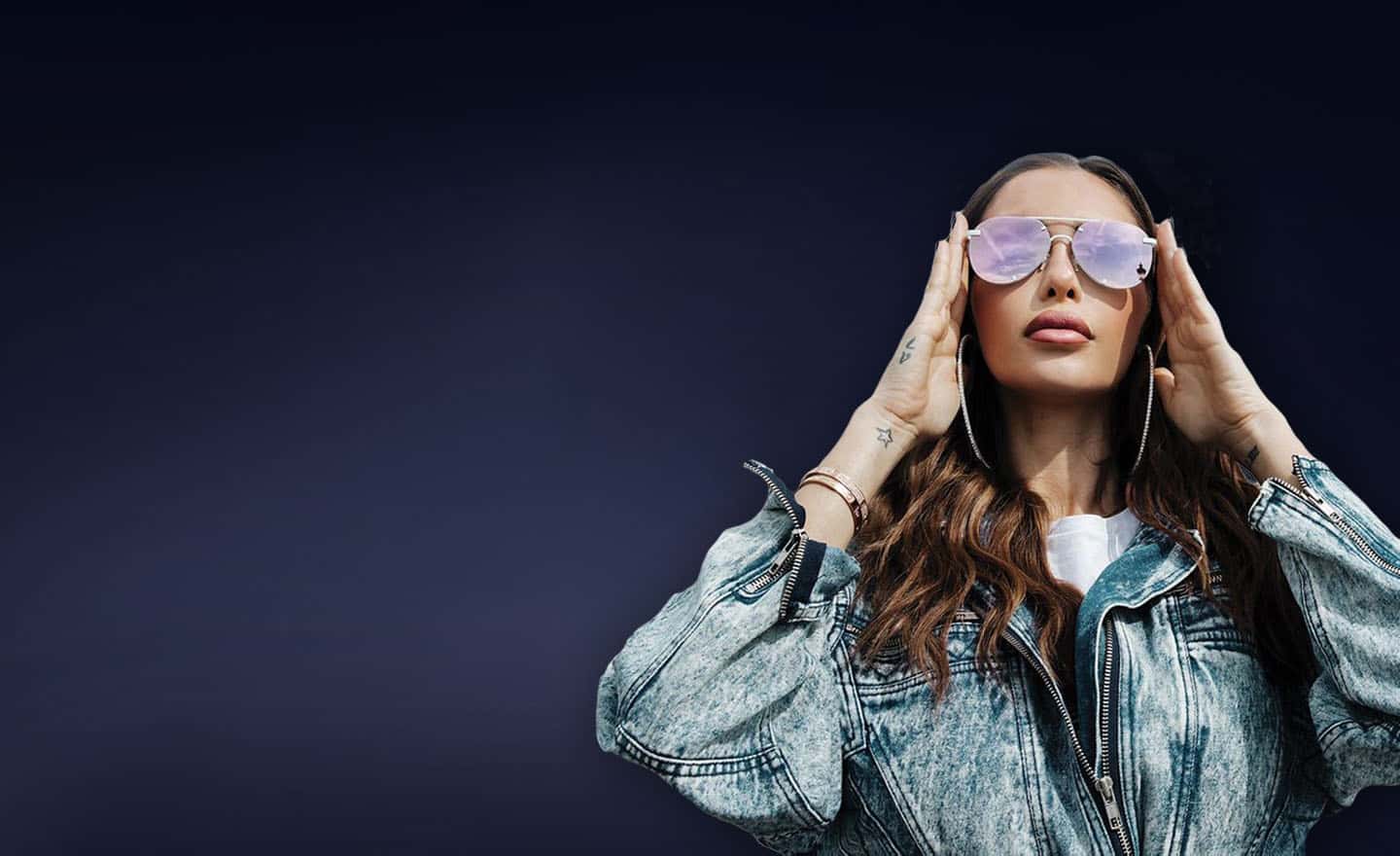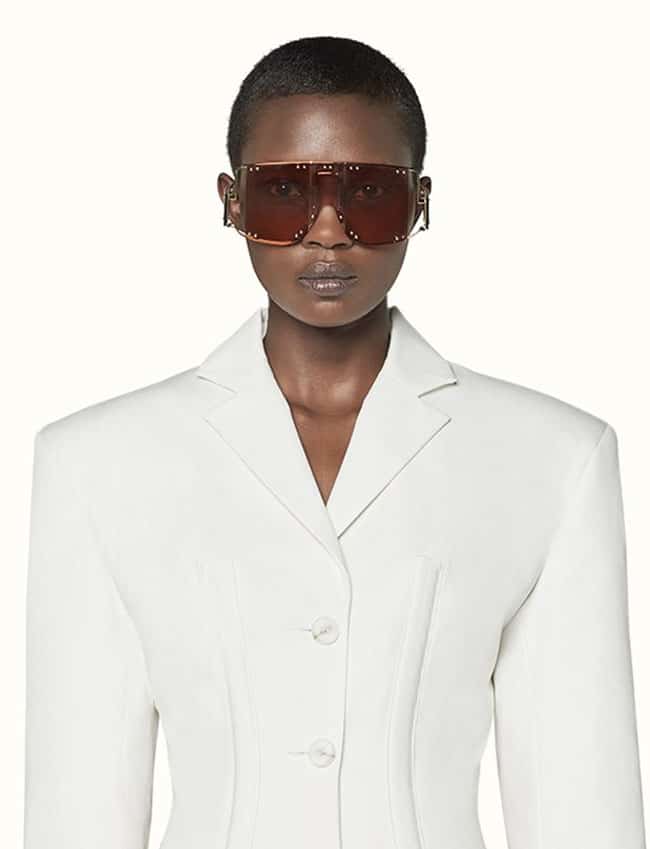 But our favorite star sunglasses for what looks set to be a searingly hot summer, are Rihanna's futuristic shades for Fenty, the label she launched with LVMH earlier this year. After shooting a highly successful campaign for Dior, the Barbadian superstar has brought out her own line of colorful, supersized sunnies inspired by her own cutting-edge style, that will lift even the most low-key of looks. If you can stretch to the €400 pricetag, you're sure to pass for a star incognito this year, whether you're on the beach or the burning asphalt.