Tendances
Summer Style: Why we're looking to 1990s Kate Moss for sunglasses inspiration
Kate Moss has provided never-ending fashion inspiration for over three decades. This summer, Christian Roth sunglasses is paying back, with a tribute collection of re-issued pieces worn by the model in the early 1990s.

In 1992, 17-year-old Kate Moss was already one of the coolest people on the planet. She was on the come-up and just three years later, would be walking the runway for some of the biggest names in the business and partying with her friend Naomi Campbell. Spotted by Corinne Dayjust few months earlier, she was already charming the microcosm of the fashion worldwith her delicate features. She was the girl of the moment, embodying all the youth, rebellion and difference of the early 1990s and would soon become the ultimate icon for photographers, brands (Yves Saint Laurent, Versace and Burberry to name a few from the era) and magazine covers. Few would resist her singular beauty and she was nicknamed 'La Brindille' or 'The Twig' in France for her small proportions, in comparison with the Amazonian beauties stalking the runways at the time. The natural style of the Calvin Klein face was soon copied by girls-about-town all over the world, and her bed-head hair, slip dresses, leather jackets, loose-cut stonewashed jeans, tanks, Adidas sneakersand flip-flops would come to mark the grunge era. The oversized sunglassess he wore out and about with beau Johnny Depp, who she met in 1994, would also become a paparazzi-avoidance classic.
Today, she still often wears Ray-Ban Wayfarers, sunglasses by Alexandre Vauthierand, Le Specs, Hogans, Saint-Laurent and Illesteva, with the same rock chic allure. She was the face of Vogue Eyewear for several seasons and this year, Mulberry has also launched a pair of red sunglasses in homage to her look, alongside a pair in tribute to John Lennon. Her status as a style legend is in little doubt and when asked about how she throws her looks together, she has said in the past that "it's important to accessorize. I always wear scarves, hats and glasses. But too much at once can be a disaster." Kate keeps the rest of her look low-key, with plenty of skinny jeans and statement boots, deftly steering clear of a style shipwreck.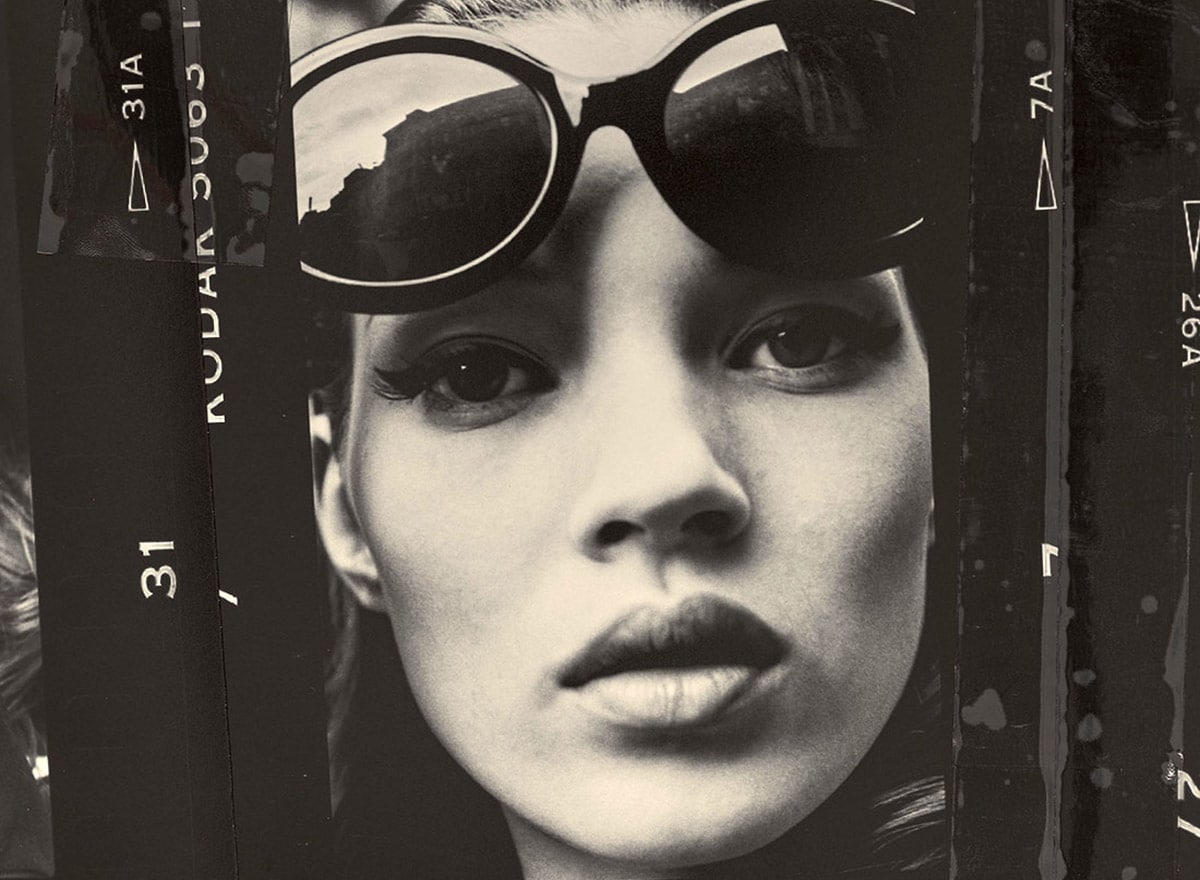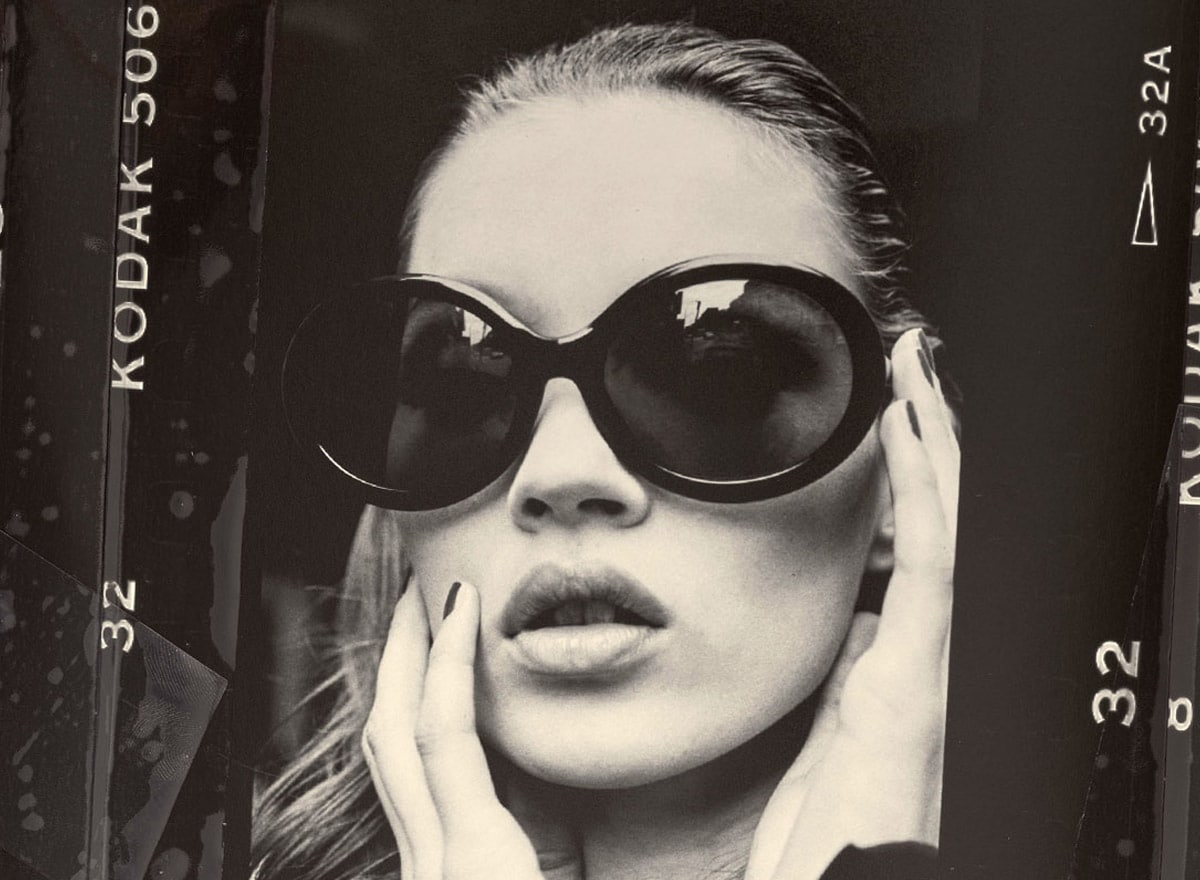 An inspiration who never goes out of vogue
The recent normcoreand Nineties revivals mean that Kate's model look is still as inspiring as ever, especially the Calvin Klein era. As if proof were needed, Christian Roth has brought out a collection paying homage to her epoch-defining look. The Série 4001 x Stephanie Pfriender Stylander x Kate Moss 1992 collection offers up acetate sunglasses in pin-up shapes, based on a pair she wore in an editorial for Harper's Bazaar in 1992, by Stephanie Pfriender Stylander in New York. At the peak of her beauty, the original oval-framed Christian Roth Series 4001s worn by the young Kate Moss with an air of rebel glamour in the photo are now hard to find, yet they still look ultra modern today. Photographer Pfriender Stylander remembers the shoot:"During those years, Kate had an innate, magical mix of vulnerability, curiosity and determination. We were at the start of our careers. We were young and unknown and now history is paying tribute to us, painting a picture of that time with youthful innocence."You can now get that same spirit, today.
Christian Roth Série 4001 x Stephanie Pfriender Stylander x Kate Moss 1992 sunglasses, $350. See the collection here: