Tendances
The stars who have become the face of glasses brands
With names like Rihanna, Eva Mendes, Liam Payne, Keanu Reeves, Adriana Karembeu and Alain Delon, it's hard to keep count of the number of stars that have lent their faces to glasses campaigns. Let's focus on three of them.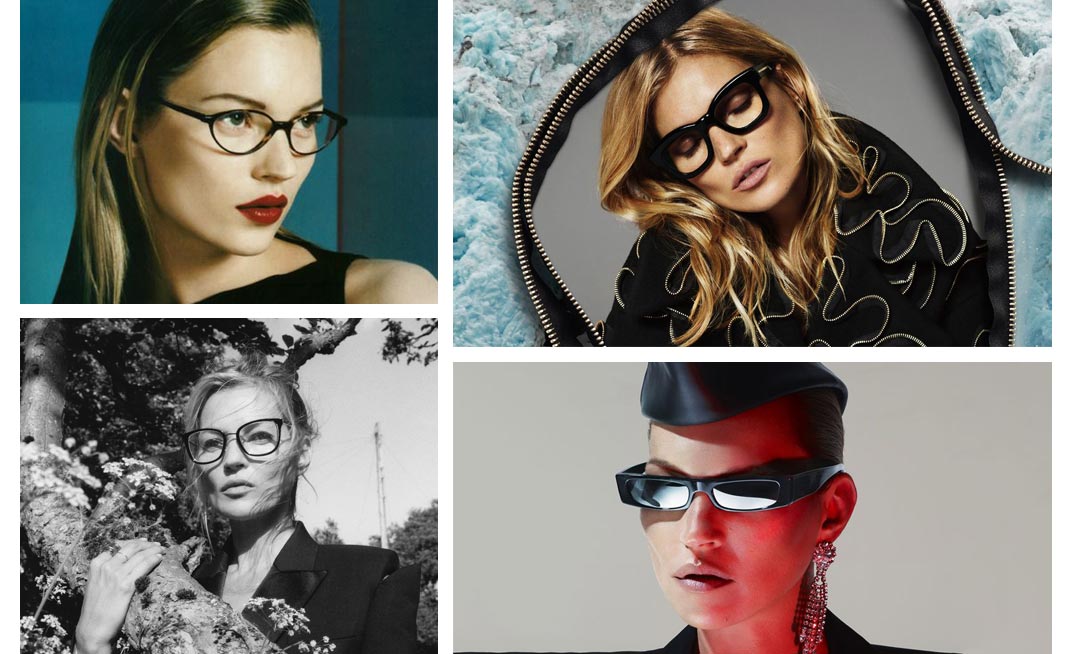 Kate Moss: from the pages of Vogue to campaigns for Vogue Eyewear
In real life, the most rock'n'roll of all the models wears oversized dark shades to match her skinny jeans and leather jackets. In the 1990s, especially when seen with Johnny Depp, she was harassed so much by paparazzi that she would use her sunglasses to escape the prying camera lenses. In street style photos, we've seen her in Ray-Bans, Hogans and Oliver Peoples so it's hardly surprising that she soon caught the eye of the glasses world. The Italian label Vogue Eyewear chose her to be the face of their brand nearly ten years ago and she has stayed faithful to them, ever since sometimes appearing alongside Gisele Bundchen and the actress Eva Mendes. In 1997, Kate became the face of Calvin Klein Eyewear, already representing the underwear side of the brand, and last year she posed for the futuristic Alexandre Vauthier x Alain Mikli collaboration. In 2019, she modelled the very couture designs from Alexander McQueen Eyewear in the middle of a forest in the same year that Christian Roth re-edited a pair that the supermodel immortalised in a Nineties shoot. Whether spectacles or sunglasses, retro or sci-fi, round or butterfly, hers is a face that suits all shapes and styles.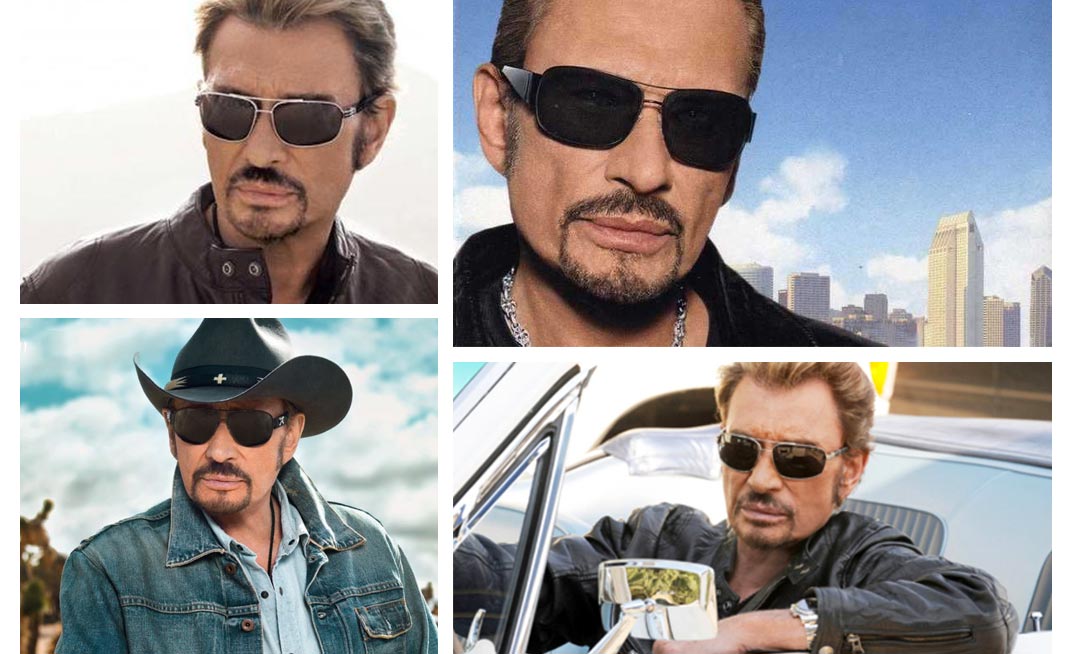 Johnny Hallyday: from stadiums to the ranch
The face of Optic 2000 between 2002 and 2012, the Rockstar who died in December 2017 was an inspiration to many of the brand's customers who wanted their glasses to emulate him and the campaign slogan 'Optic deux mi-i-ille' sung by the singer's husky voice has become almost as well known as the star's own singles. It was the company's General Secretary Yves Guénin who chose Johnny Halliday in 2002. A big fan of rock'n'roll (as well as cars), he managed to persuade Johnny to become the face of the brand during the Paris-Dakar rally, a chance meeting that led the Rockstar to earn between 300,000 and 1 million euros a year for the collaboration, helping cause a sharp increase in the company's revenues. In one of the campaigns, Johnny is seen on a ranch while printed adverts played on his Rockstar image with the tagline 'he is terrible'. When the brand and the star finally parted ways, it was reportedly due to the company's desire to get back to its core values.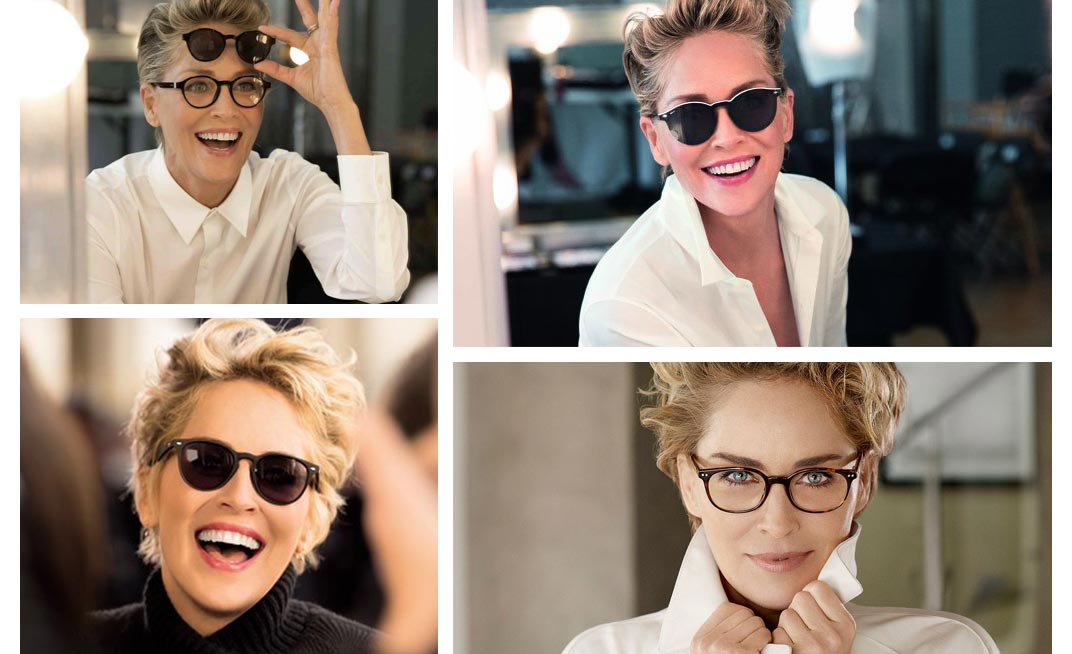 Sharon Stone: from Basic Instinct to Afflelou
It's a surprising collaboration: the French Alain Afflelou and the American Sharon Stone. Last year, the glasses maker explained to Europe 1 presenter Laurence Boccolini how the actress had fallen in love with the brand's charms and become its surprise ambassador in 2015 with one of the commercials shot by Luc Besson. In 2006, while Sharon Stone was in Paris to promote the film Basic Instinct 2, her agent contacted the businessman to see whether he would like to work with the US star. Alain Afflelou explained 'We signed a contract very quickly'. But it wasn't to last. 'She called me saying that she had a big problem, saying: 'Dior doesn't want me to do any advertising for you''. Then a few years later, she caught up with him again: 'it's over with Dior, do you still want to work together?'. Afflelou can't run out of compliments for the 61 year old who he describes as 'a very beautiful woman who works hard and is very professional. She has given us notoriety and a more fashionable image'.