Culture lunettes
How can our glasses be more eco-conscious?
More and more of us want to make choices that respect the planet, especially when it comes to fashion. From natural materials to buying vintage and looking for brands that act responsibly, there are plenty of ways to be a little more green. Here are some ideas.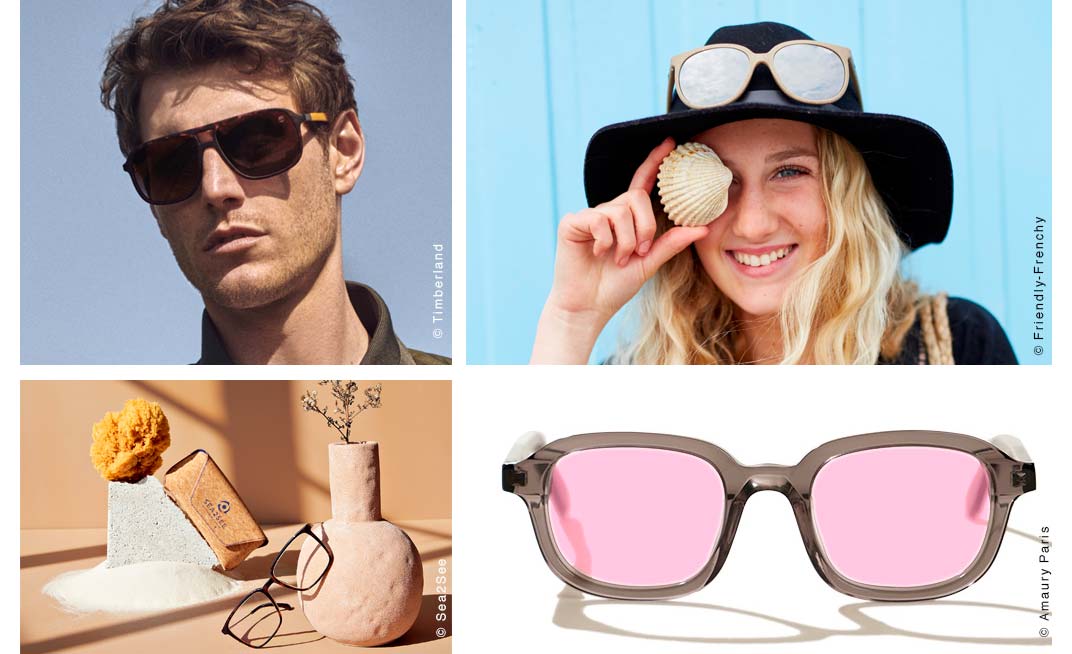 Choose recycled materials
In order to be more eco-conscious, we need to create less. Choosing brands who use materials that already exist is a great place to start. 7PLIS is a glasses maker in France that uses recycled skateboards to create their designs.
There is also Occhis Coffee who make their frames from coffee grounds, See2See who use plastic found at sea, Acuitis x Armor-Lux x Fil & Fab who use fishing nets, Friendly Frenchy who use seashells and Amaury Paris who use lemons. And just because glasses are made of wood reclaimed from disused furniture, recycled plastic (like Timberland at Atol), seaweed or paper, it doesn't mean they are any less stylish or any more expensive. There are eco-conscious glasses available for a hundred or so euros that are just as trendy as the next pair.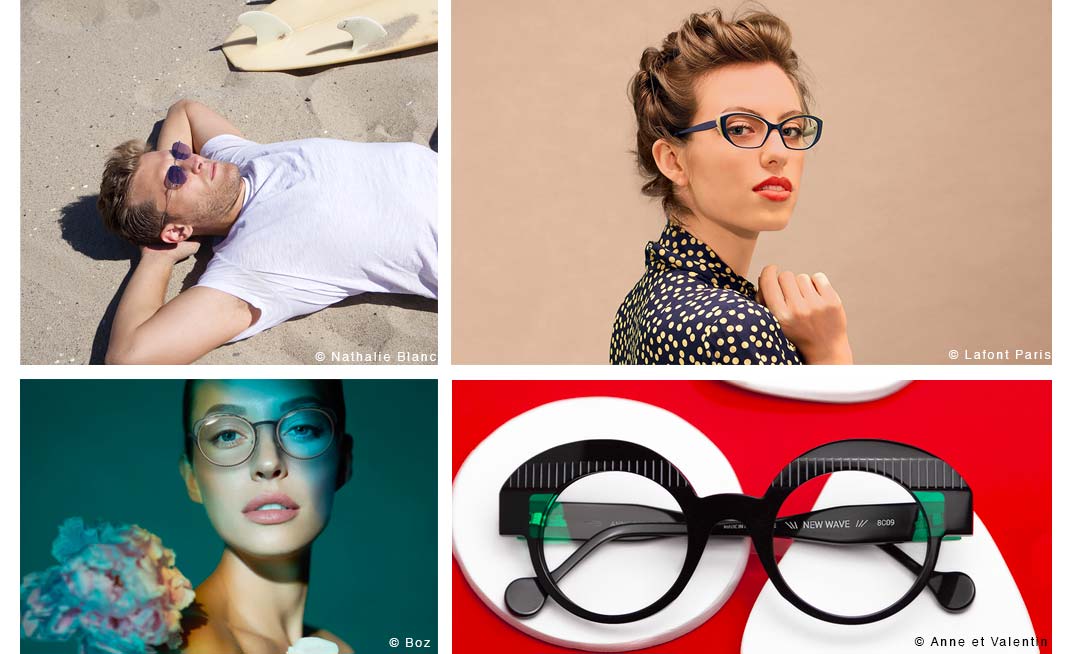 Look for ethical actions
Brands like Nathalie Blanc Paris, Lafont, Boz, Anne et Valentin keep their manufacture in France, reducing their carbon footprint. Others use sustainably-grown bamboo or materials like cotton, organic acetate and wood, while 3D printing can also reduce the amount of waste produced during the manufacturing process.
Etnia Barcelona packages its models with 100% recyclable, natural materials and has a charitable project helping less privileged people access visual healthcare. Jimmy Fairly has also launched a charitable project where for every pair ordered on their website, they donate a pair to those in need. Since they first began in Toulouse in 2010, the brand has donated more than 400,000 frames to charity.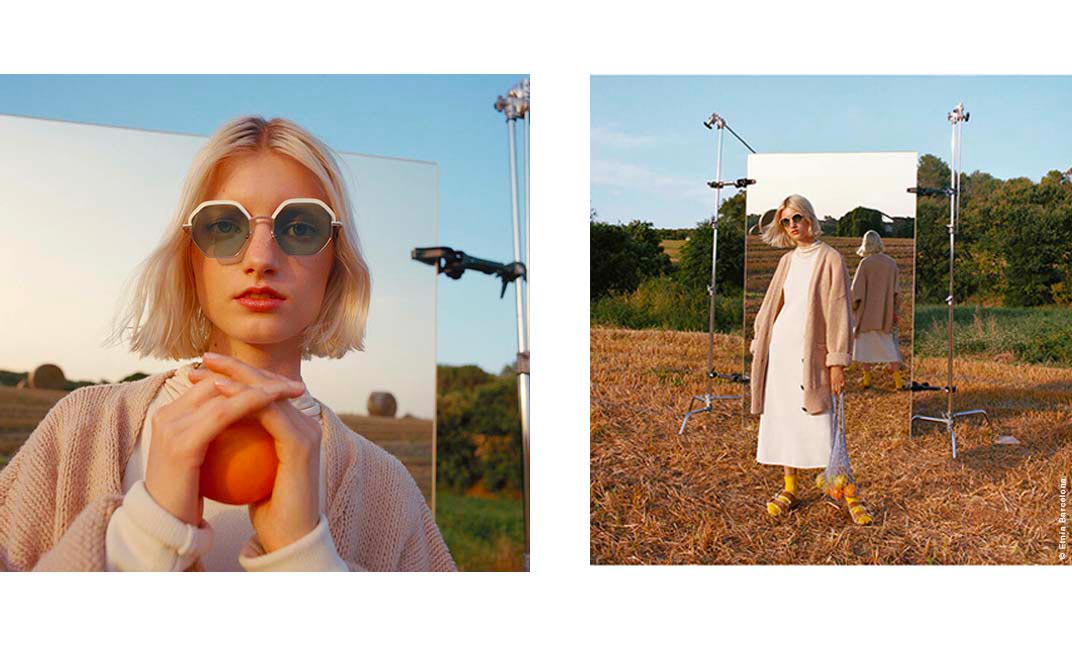 Make do and mend
A broken pair of glasses will often end up at the back of a drawer or in the bin. But there is another way: an optician might be able to mend it.
There are also companies like Lunetik, in Plabennec, who give glasses a new lease of life, buying up used pairs, restoring them and selling them on.
Two young women Elsa and Pauline had a similar idea when they founded LunelVintage, hunting out bargain pairs in flea markets and restoring them, while Nicolas Musty, head of Brussels-based company Bidules, travels all over Europe collecting up glasses stocks and rehabilitating them.
Seek out second hand
Nothing is better for the environment than stopping buying new things. Sites like Vinted and Vestiaire Collective are the perfect place to find used sunglasses that their owners no longer want, while opticians like l'Œil de l'Odon and Sébastien Bétend also offer preloved frames. As well as often being more affordable, you can also unearth rare and durable designs that are no longer being made. All you need to do is go to your optician to have the lenses changed. Who wouldn't want to wear a pair that almost no one else will have?
For more information:
La Vue en Vert from Dominique Cuvillier, Nouveaux Editeurs
Écrit par Violaine Schutz