Tendances
Why everyone's talking about Kanye West's new glasses for Yeezy
Last August, Kanye West unveiled a new glasses collection for his label Yeezy and social media users have talked of nothing else ever since. From sunglasses to bananas, futuristic headbands to a science-fiction superhero, this is what everyone is saying.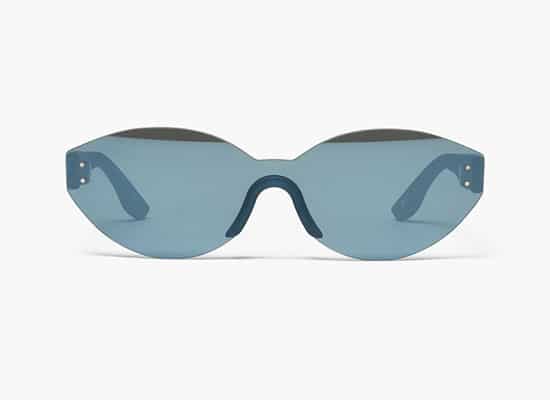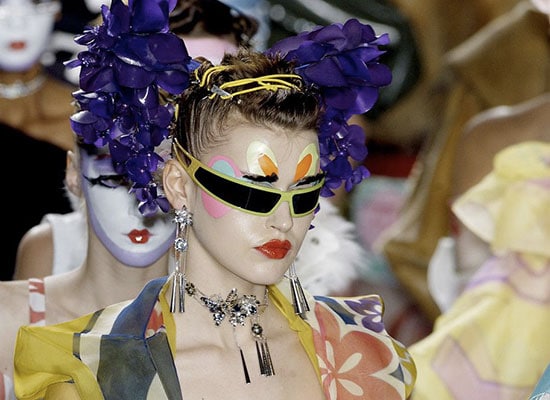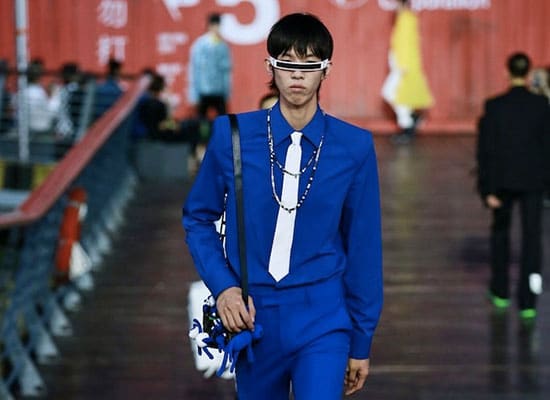 Whether it's a new album release, a collaboration with another brand like Adidas, or a visit to the White House, rapper Kanye West is always making headlines. This time, it's not an oversized, overpriced pair of sneakers, but another accessory that people around the world are going to be fighting over: the husband of Kim Kardashian revealed on Twitter a new sunglasses design that has left people as perplexed as they are fascinated. More like a headband, a lump of wood or an abstract object of design than a pair of lenses on a frame, comments came flooding in instantly on social media in response to the natural colored designs as people asked how it could be possible to see through the seemingly opaque material. We can also think of glasses traditionally used by certain peoples of the Arctic to prevent snow blindness. The rapper certainly seems to have preferred form and originality to any practical considerations. But since these are prototypes, he has time to work out how to make them transparent while keeping the look.
Au prix où il va les vendre j'espère qu'elles seront à la hauteur de celle de Cyclope pic.twitter.com/xkx4zljWfL

— Inès (@inestarlette) August 16, 2020
X-Men, Star Trek or Gossip Girl?
For a lot of Twitter users, the new designs reminded them of characters from pop culture. One person tweeted 'For the price they'll sell for, I hope they'll be as good as Cyclops's' referencing the superhero from the X-Men franchise who wears a pair of futuristic glasses to control his laser eyes, a pair that looks a lot like the new designs from the rapper. Others pointed out how much they looked like the headbands worn by the characters in the series Gossip Girl or the sci-fi glasses worn by Geordi La Forge in Star Trek. The promo photos from the Yeezy collection have also become a meme as internet users replace the glasses with a banana.
It's not the first time that Kanye West has brought out a glasses collection, having already designed a set of pink and black oval frames that were classically high-tech and futuristic but less extravagant. With this new design, which has yet neither a confirmed price or release date, he has pushed the boundaries a little further, and signed up to the miniature frame trend of the 1990s and 2000s, confirming that the little glasses seen on the Hadid sisters and the Kardashians are as popular as ever. And as the rapper's designs are often copied, we can expect to see more designs like this elsewhere. But he's certainly not the only designer to imagine the future of eyewear. Virgil Abloh, the ex-right hand man of Kanye West, sent miniature Cyclops-style glasses down the runway in Shanghai for his Louis Vuitton SS21 menswear collection, explaining that he was inspired by the Afrofuturism of the 1970s and 1980s, and most especially the jazz legend Sun Ra. The 'cyborg' style of glasses also appeared at Balenciaga in the last few years (such as the Mono design) and at John Galliano for Dior in 2003, proving that the revival of the decade that brought us Britney Spears and full denim looks is showing no signs of slowing down.