News
MBB x Vogue Eyewear: Stranger Things star launches eyewear collection
Thanks to her breakout role in Netflix series Stranger Things, Millie Bobby Brown has become one of the youngest and most fashionable Hollywood actresses around at the tender age of 16. With various brand collaborations already under her belt, not to mention her own beauty line, Millie is now bringing out a capsule collection in partnership with Vogue Eyewear – and it's a real treat for the eyes!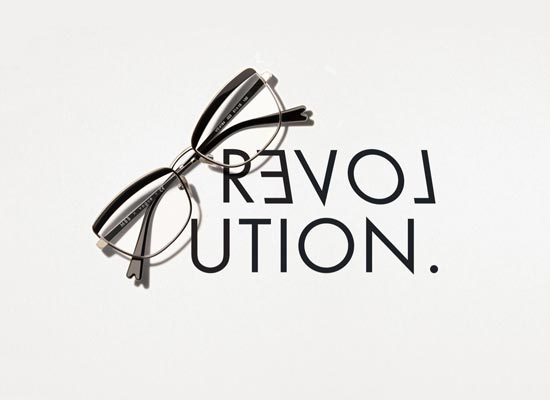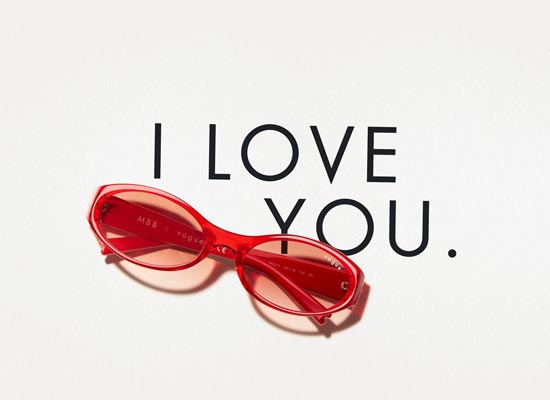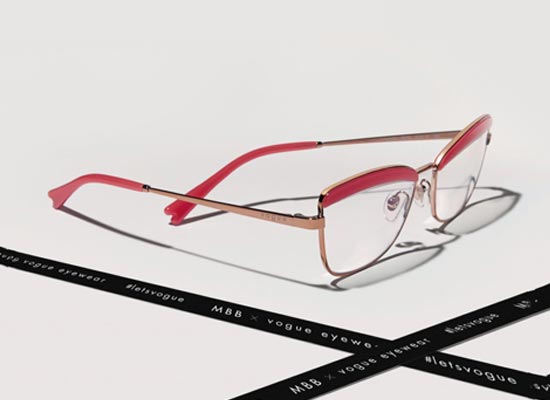 It wasn't long ago that Millie Bobby Brown was launching her own beauty brand to great fanfare, a skincare and makeup line called "Florence by Mills", made for all skin types. She then went on to collaborate with the sneakers giant, Converse, producing an environmentally friendly collection called "Millie By You". But that's not all. She was also the face of a capsule collection for the jewelry brand Pandora. And having ticked off makeup, ready-to-wear and jewelry, Chains,  she has set her sights on eyewear.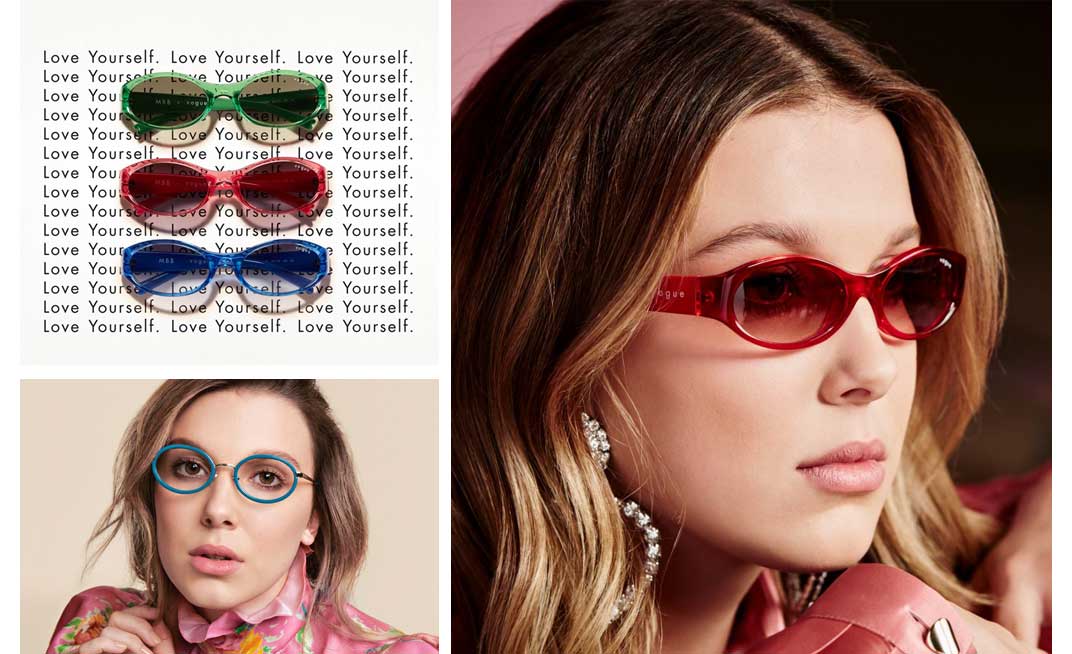 MBB x Vogue Eyewear
We might not have been expecting this collab', but we have to say we like it. The recently released MBB x Vogue Eyewear collection, which refers of course to the young actress's initials, includes three pairs of optical frames and four pairs of sunglasses, priced at €144 or €145. With shapes ranging from the round to the rectangular, via cat eye and classic oval, there is something for everyone. You can really feel the fashion-forward influence of Millie Bobby Brown too, whose style is constantly dissected and copied. This is not the first celebrity collaboration for the eyewear brand, which has also worked on capsule collections with the likes of Gigi Hadid and Eva Mendes in the past. Vintage  yet modern, this retro-inspired collection would fit in perfectly on the set of Stranger Things, season four of which has started filming, much to the delight of fans of the adventures of Eleven, the character that Millie Bobby Brown plays on screen. Colorful retro styles in shades of pink, blue, red, orange, turquoise, etc. are spot on for an actress who has taken the fashion world by storm. The seven very Nineties designs in the MBB x Vogue Eyewear collection are exclusively available from the official brand website.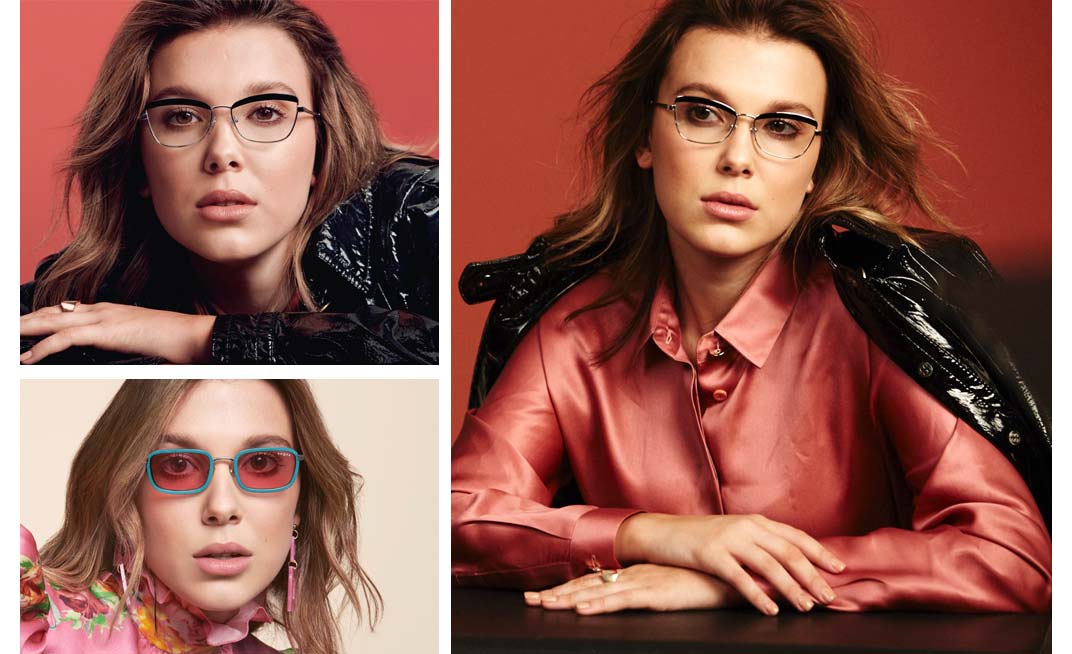 An often-criticized muse…
Ever since her role in Netflix's flagship series Stranger Things, we've been hearing about Millie Bobby Brown, who's in increasing demand by brands. The youngest-ever Goodwill Ambassador for UNICEF, Millie has not been criticized for her views but rather for what some believe to be hypersexualization. Her appearances on the red carpet never go unnoticed, the teenager often being criticized for wearing makeup and dressing like an adult, unfortunately leading to a lot of online harassment… After deleting her personal Twitter account and creating another one to rightly raise awareness about harassment, the actress named "the one to watch in fashion" by L'Officiel magazine recently posted an Instagram video reflecting on the last few years. In it, she explains how difficult it can be to handle her fame at times. On her 16th birthday, Millie Bobby Brown, among others, emphasized the fact that "Our world needs kindness and support in order for us children to grow and succeed", and we could not have said it better!
Written by Eleanor  Fullalove