News
Meet Ochis Coffee, the label making glasses from coffee grounds
We already use coffee grounds for body scrubs, face masks, shiny hair, to unblock pipes and even as fertilizer. But what about making sunglasses from them? Learn more about Ukranian eco-brand Ochis Coffee.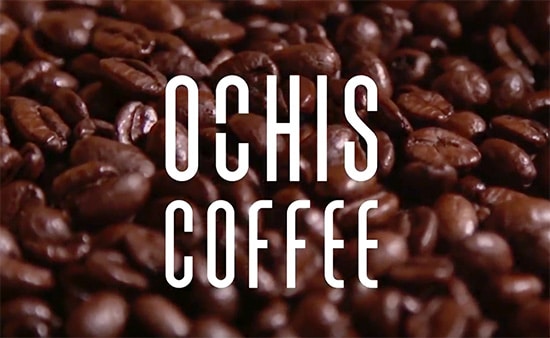 How do you even start to think about recycling coffee grounds to make sunglasses? Ukranian brand Ochis Coffee already has. Say goodbye to petrol-based plastic and hello to frames made from coffee grounds and flax. Behind this original idea made reality, is a team of people including Maksym Havrylenko, who comes from a family of opticians and has 15 years' experience in eyewear. He told Forbes that their goal was to create something original and above all, natural, going on to explain that the starting point for himself and his team was thinking about the best material for recycling. Coffee grounds were perfect and with 2.5 million cups of coffee consumed every day around the world, there's an almost unlimited supply of raw materials.

Biodegrades 100 times more quickly than plastic glasses
Maksym Havrylenko, CEO and founder of Ochis Coffee confirms: his glasses break down 100 times more quickly than standard plastics. The material is based on coffee grounds and flax, bound together with a vegetable oil-based biopolymer product, and they can even be used as fertilizer once you have finished wearing them. With brands like Clément Lunetier also looking to wood and coffee-based frames, one more player on the market who is seeking out innovative new ways to avoid plastic has to be a good thing.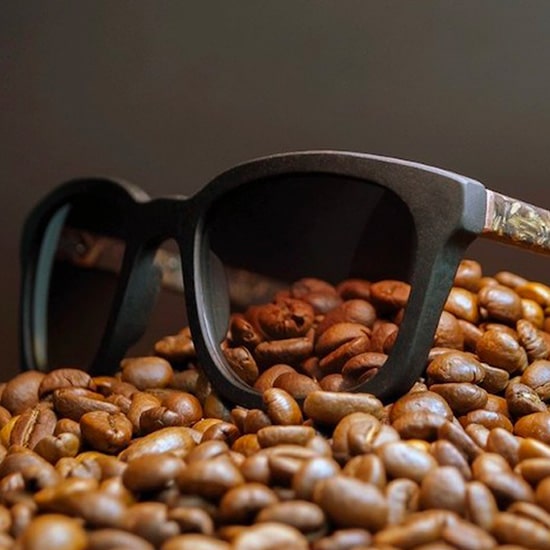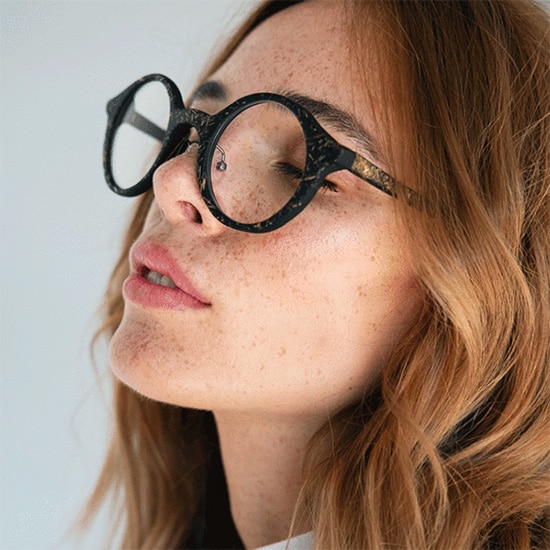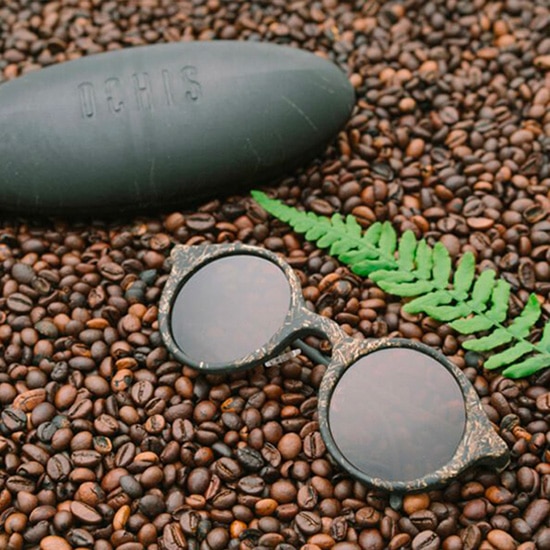 Sophisticated design and an ultra-light frame
Super chic Ochis Coffee frames are also extremely light, with scratch-resistant lenses and are naturally waterproof, meaning that you can do all your usual activities and even swim with your new sunnies on. They also fit to your face and are super supple, and the brand is keen to point out that they are so much lighter than more common plastic frames that you could almost forget that you're wearing them. But the deceptively simple design requires a production process with no less than 39 stages, keeping the Ochis Coffee team on their toes. The brand currently offers several models, ranging from the classic (Archetype) and on-trend round frames, to a more extravagant and feminine cat eye (Evolve). Prices range from $89 (€81) to $139 (€127) and Ochis Coffee delivers worldwide.
The World's First Sunglasses Made of Coffee | Ochis Coffee