Tendances
Glasses Chains
Forget memories of your grandmother's glasses on a string around her neck, an outmoded accessory has recently been given a style update that glasses-wearers can be proud of. It's a trend nailed by Emmanuelle Khanh back in the 1970s, when he launched the glasses chain as an accessory in its own right. The house still sells glasses chains online but new interpretations have seen serious and creative competition for all budgets.

AROUND THE WORLD IN GLASSES CHAINS 
Fans of the glasses chainfrom around the world are congregating on Instagram around hashtags including #glasseschains, #framechain, #glassescord and #sunnycord, as international designers present a new vision of the glasses cord.
In Thailand, boho chic brand Klungsee produced handmade glasses chains and jewelry for an outfit lift that's high on color, using pompoms, bead and shells in summer shades. You can buy them Pinkoi, Asia's answer to Etsy.
In London, Frame Chain is already well-positioned on the glasses chain market, offering contemporary design for both women and men, made like jewelry, using gold, pearls and Swarovski crystal.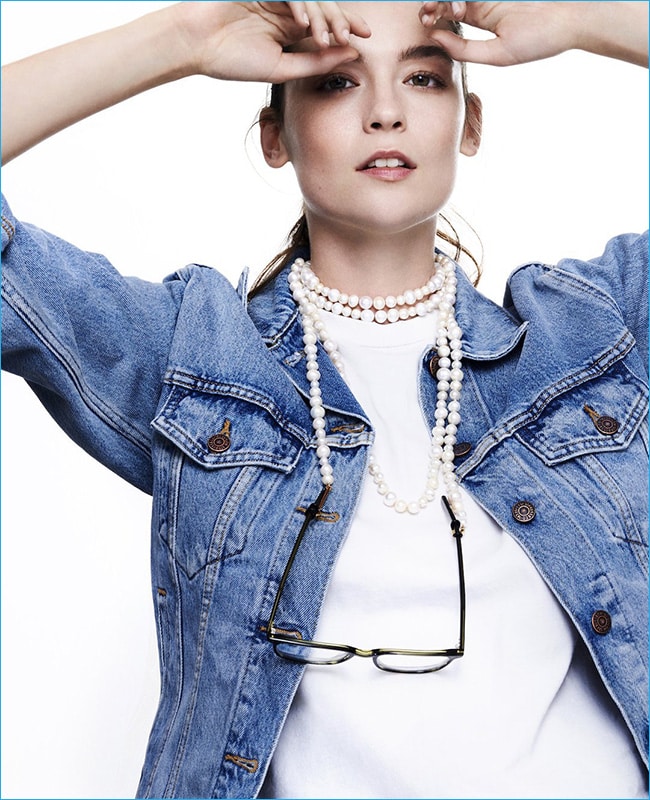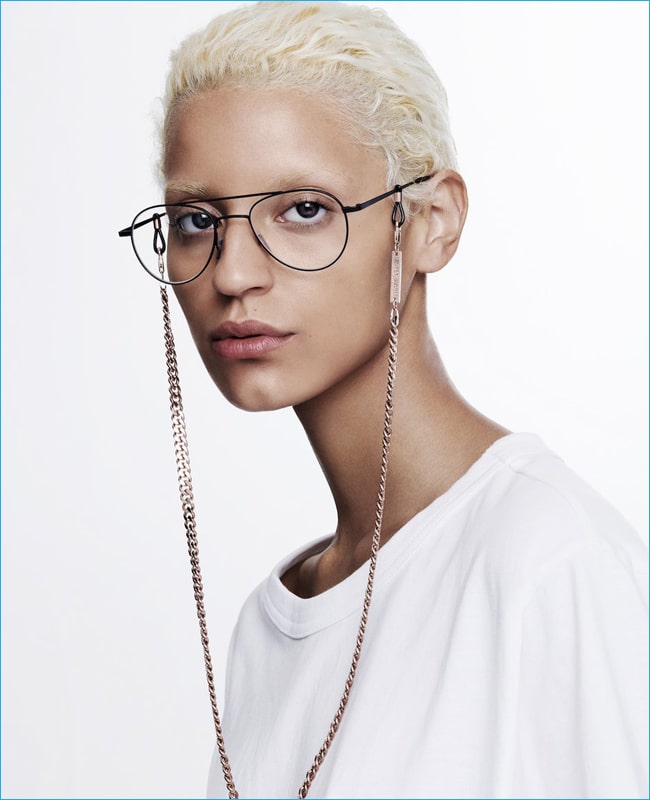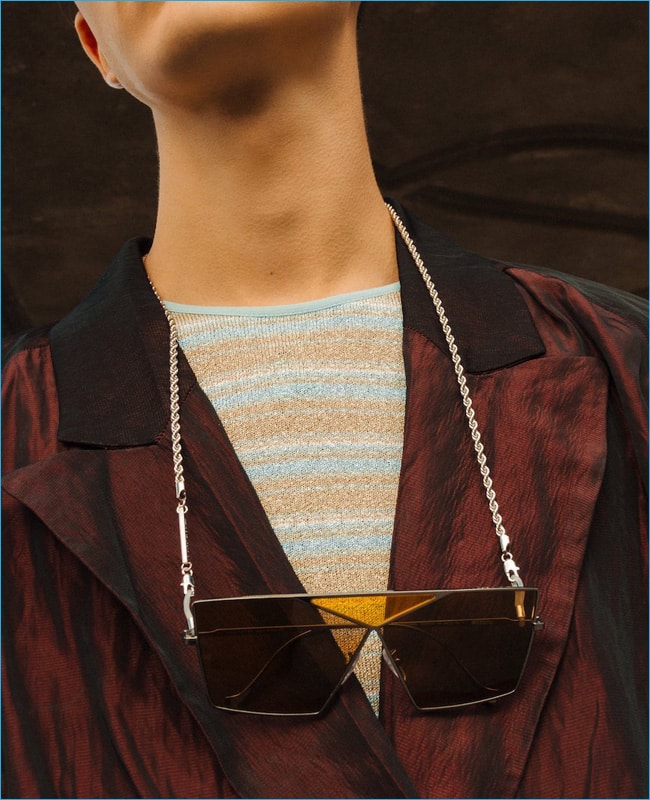 In Amsterdam, the glasses chain takes on pick-and-mix colors at Coco Bonito, a label that plays with ethnic inspiration to stylish effect. Florine Kemp, a Dutch designer living in Sydney, created the brand Sunny Cords that mixes urban trends with Bondi Beach vibes, in chains that work as well in the city as they do on the beach.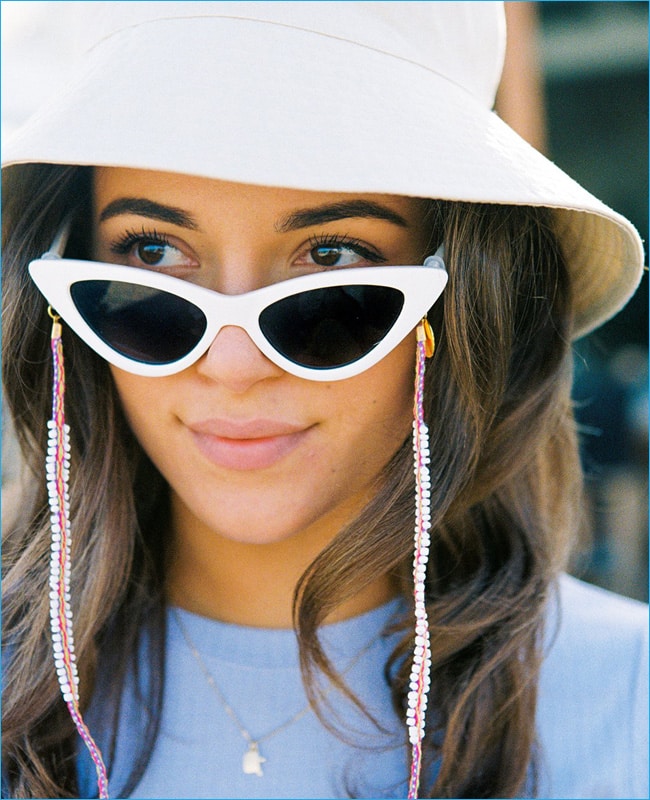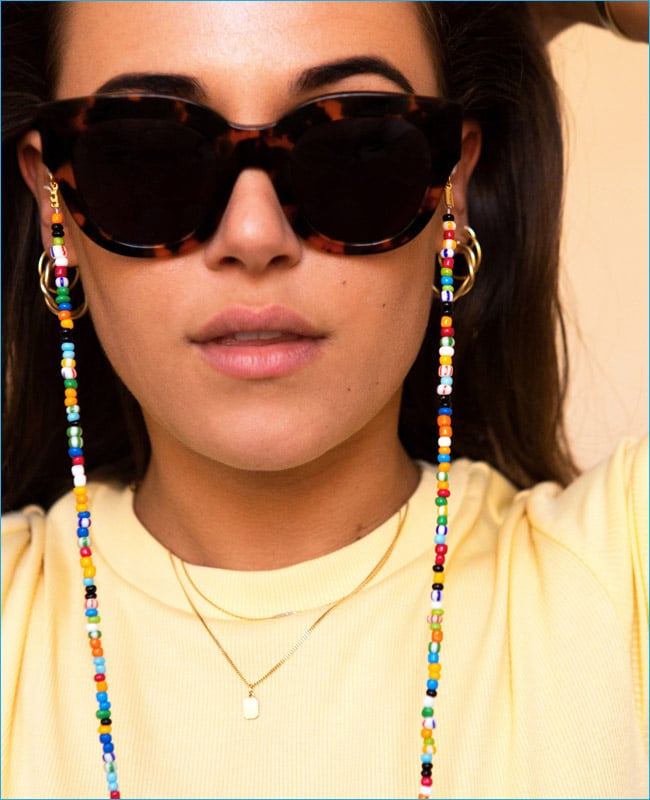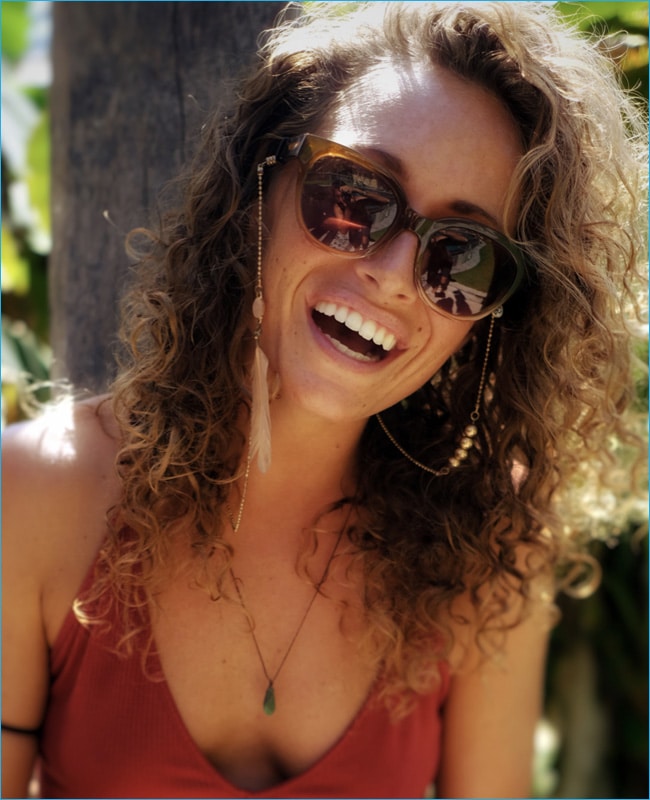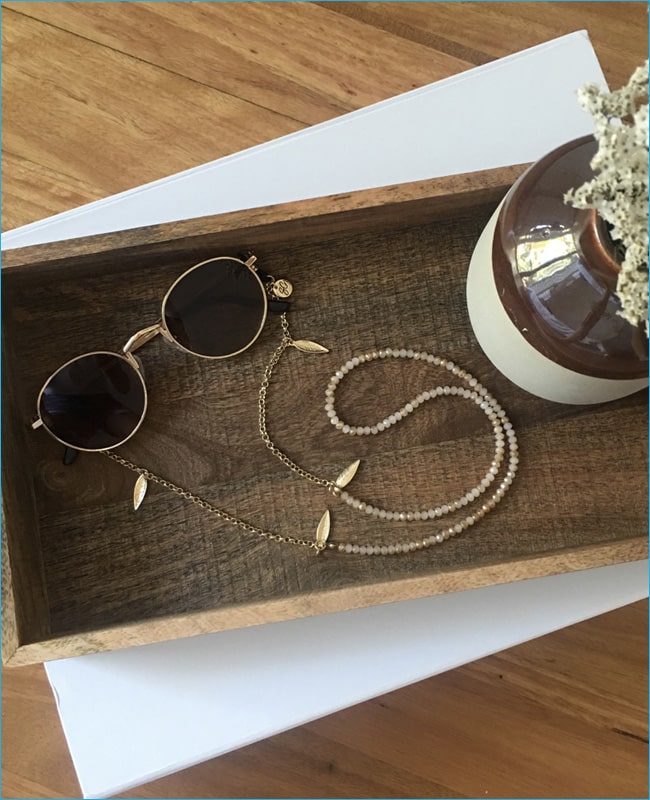 SUPER FRENCHIES !
Always ahead of the pack when it comes to style, several French designers are working the sunglasses chain trend beautifully. Look to Le petit Cordon for accessible prices and Jaspezia from Julie Venezia, who has her delicate glasses chains handmade in Lyons, alongside her jewelry collection. Parisian jeweler Le Martine (now Ruamartine) also specializes in glasses chains with a collection of more than 20 styles designed for the whole family.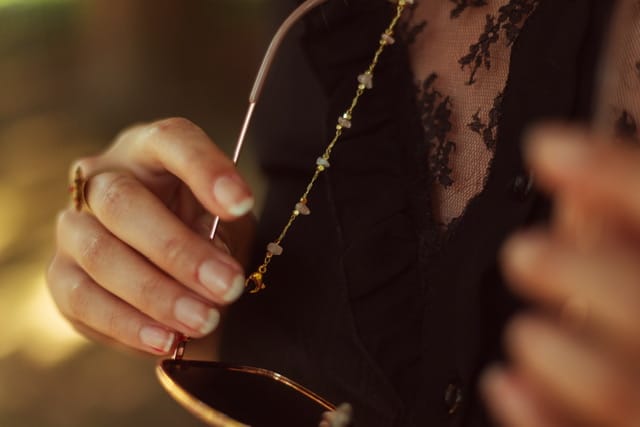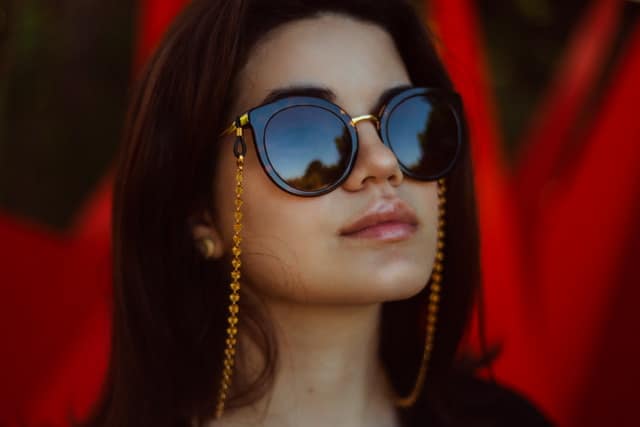 Next stop in our nationwide search for the perfect glasses chain? Atelier Kat H in Brittany! The designer behind the label is Hélène Lemaître, whose delicate gilded designs are handmade, not to mention elegant and affordable.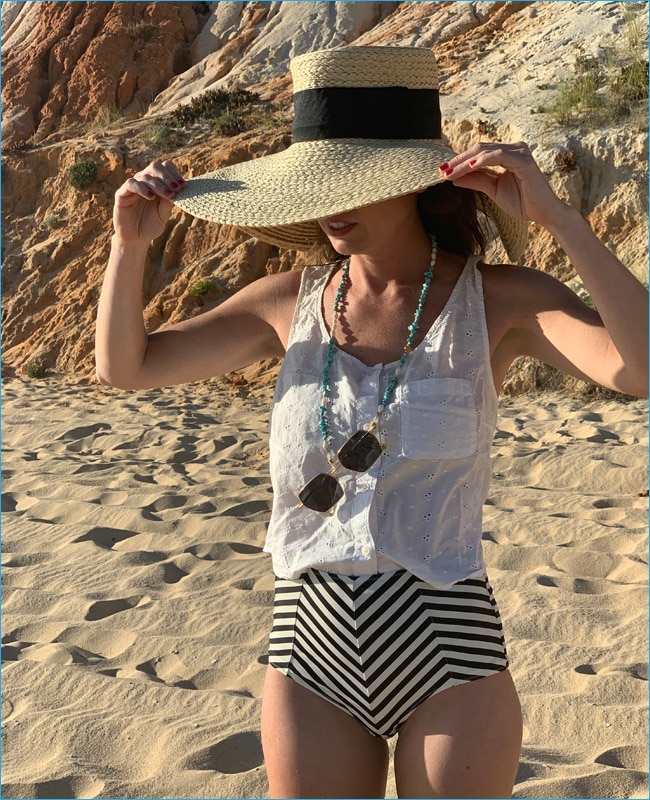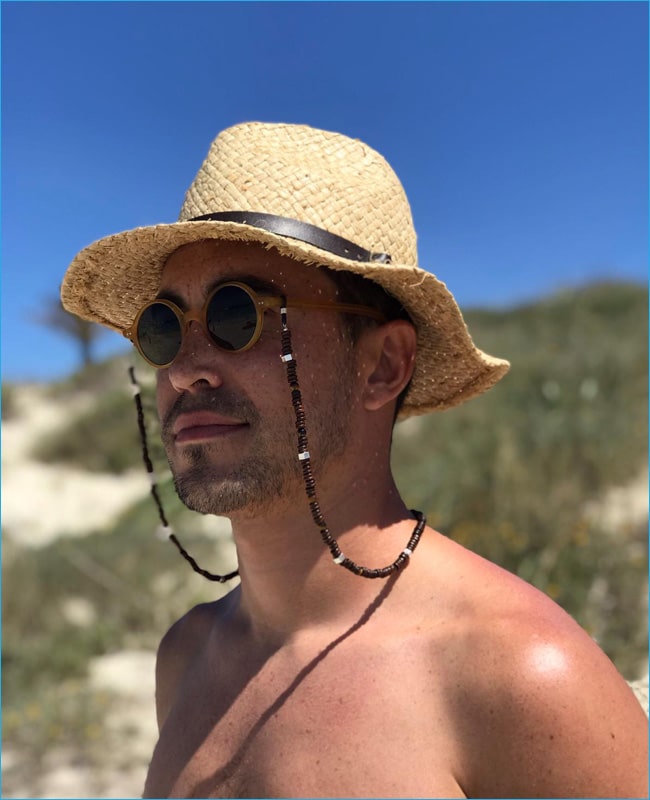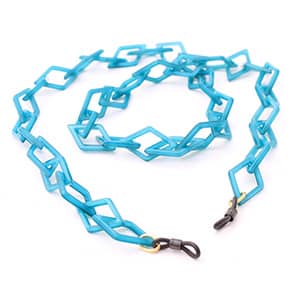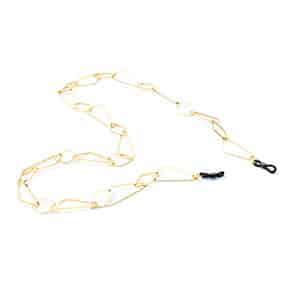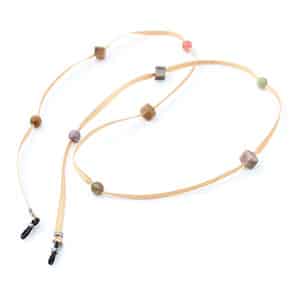 Let's stay in the made in France with the workshop Valrose, which has been handmade optical accessories since 1993 in the Vaucluse. At Valrose we manufacture cases and of course cords and chains of glasses. The talented Laetitia Juestz from Ynglemare draws and designs each model. Models are available from all good opticians.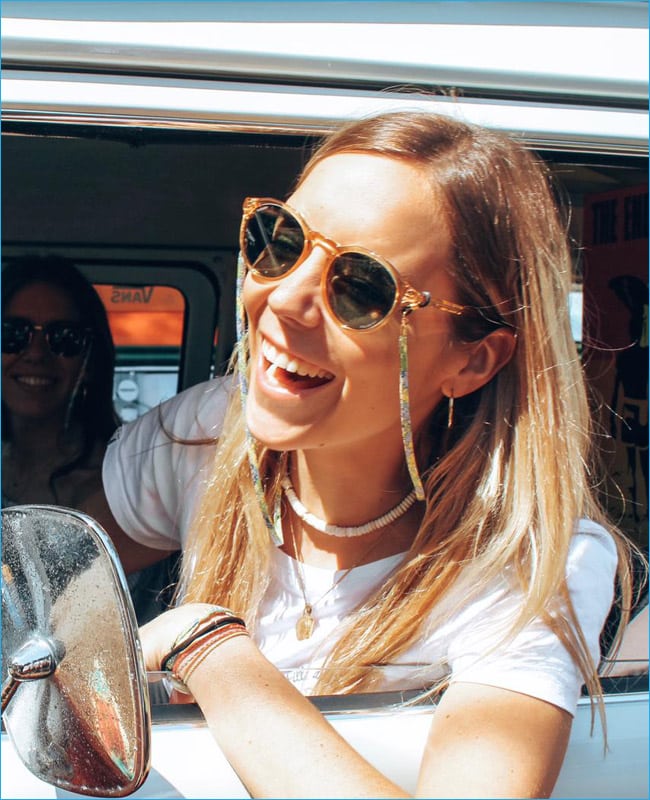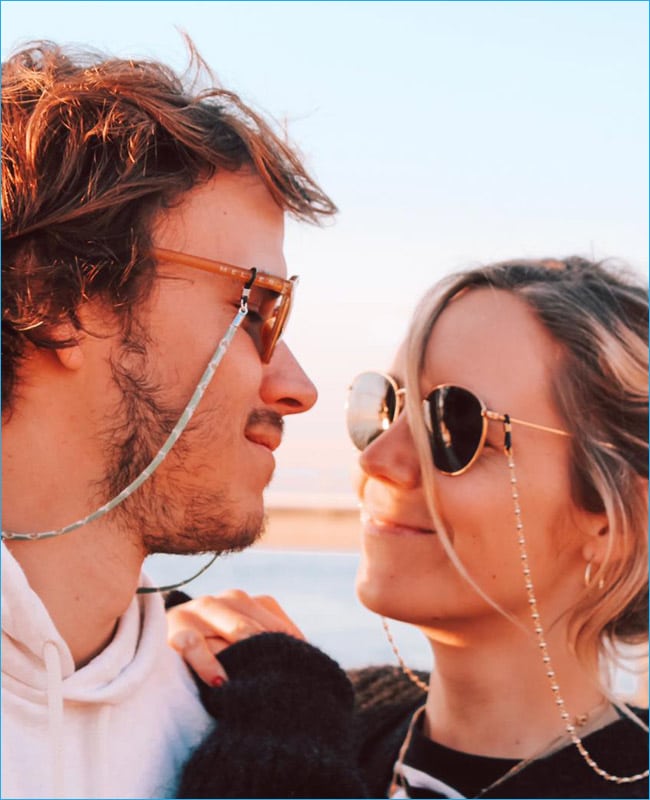 Amongst the French designers producing glasses chains, Adeline and her label SO COOL produce summer sporty glasses cords in Pyla, and they've been given the stamp of approval from the area's dune surfers.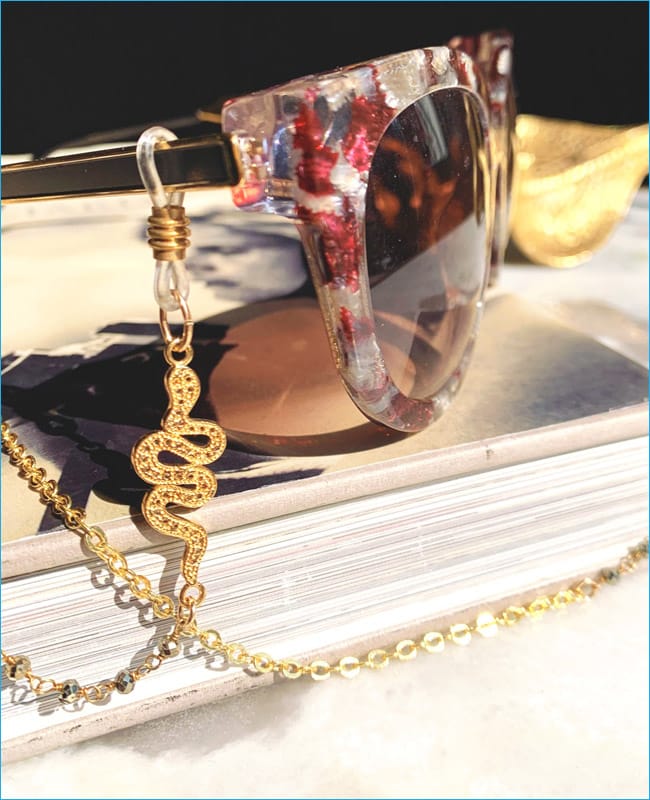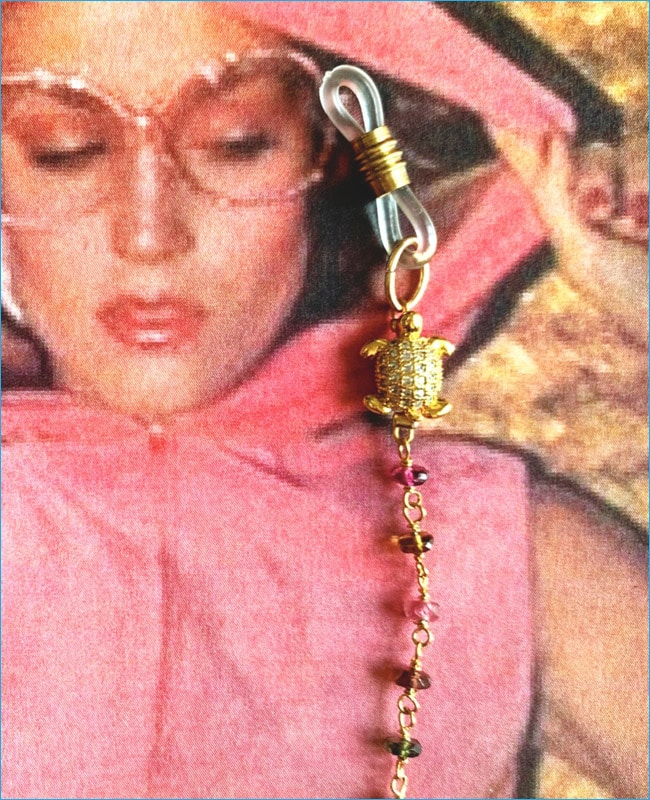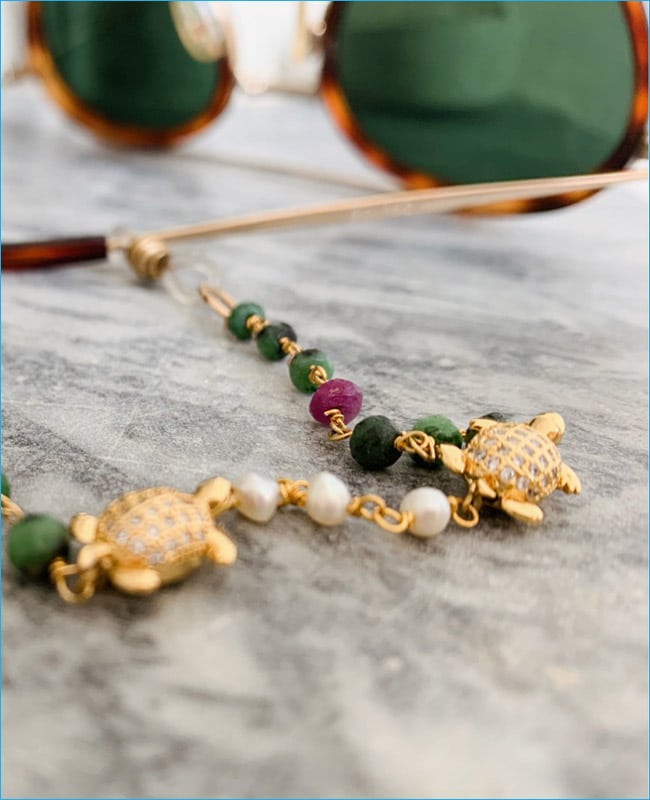 FOCUS ON ZOÏ…
FOCUS ON: ZOÏ. When she lost her sunglasses on the beach for the umpteenth time, fashion entrepreneur Tatiana K. Scialom set herself the challenge of making the outmoded glasses cord a fashion piece, a project that also allowed her to bring in her passion for gemstones. Since May 2018, she has been making her "eyewear jewelry" in her Paris atelier. The semi-precious stones in her pieces are chosen for their therapeutic benefits just as much as aesthetic value and each Zoï – meaning 'life' in Greek, in a nod to Tatiana's Franco-Greek background – has different protective properties depending on the stones used. Clients are often drawn to the rose quartz, smoked quartz, labradorite, moonstone, tourmaline, ruby and cultured pearls without knowing why, in a natural pull towards the stones they need and their energy is also intensified by being worn close to the eyes and ears. Success was immediate and the highly collectable Zoïs are now sold in Printemps in Paris, Harrods in London, Marc Le Bihan in Saint-Tropez, and other outlets in Bonifacio, Porto and online at zoi-paris.com.
TRENDWATCH: MAXI-CHAINS
Inspired by Emmanuelle Khanh's glasses chains of the 1970s, Balenciaga referenced the chunky chain trend on the runway for Fall/Winter 2016-2017.
Go big, or go home on Etsy, with Barcelona brand KADENASand the Athens-based AN_IF IN CHAINS.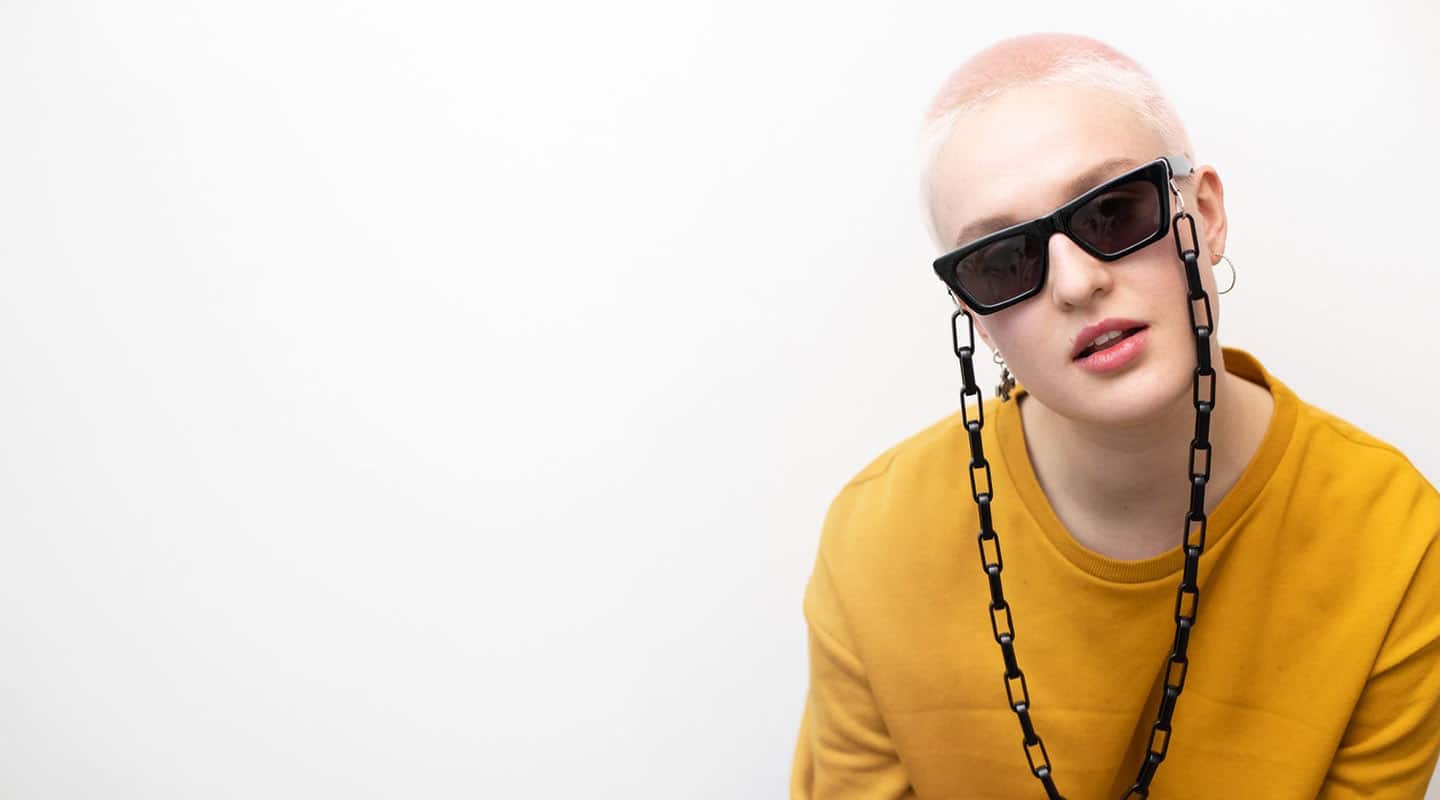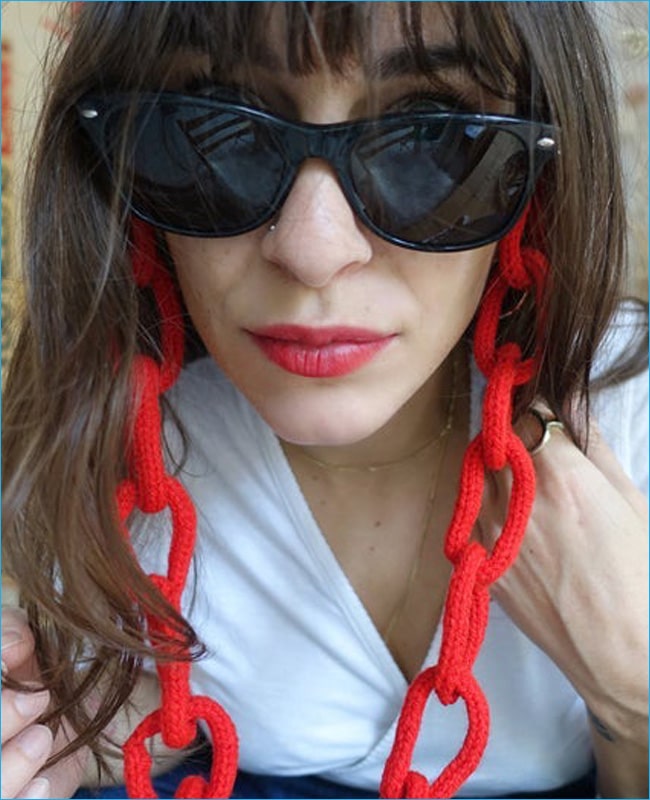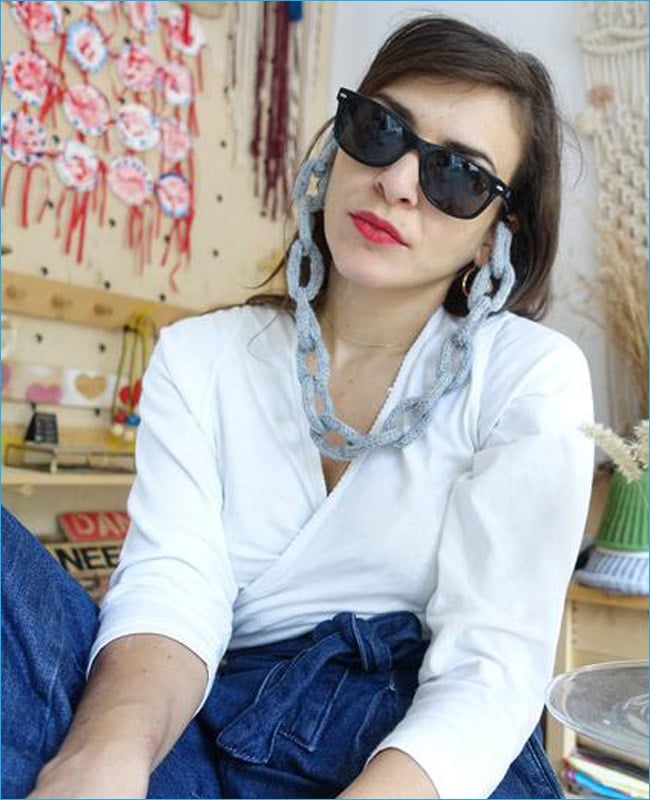 WE LOVE:
London brand ORRIS was amongst the first to jumpon the maxi-chain trend, with a first collection of glasses necklaces and chains, called 'Not an ordinary glasses chain'.
Orris offers classic chains (Smiley glasses chains) that attach to the arms of your favorite glasses, as well as glasses necklaces like the Original D Necklace, with oversized links and a larger central D-loop designed for wearers to slip onto the arm of a closed pair of glasses, that can then be worn securely as a pendant when not in use.