Focus
The Clear View
Ah, fashion, fashion, fashion. One of the biggest trends on the Spring/Summer 2018 runways, was undoubtedly translucent plastic. Inside Paris's Grand Palais, transformed for the occasion into a lush tropical forest, Chanel showed capes, hats, shoes and gloves, all crafted from see-through PVC. The trend also appeared at Valentino, with an iridescent plastic biker jacket and again at Balmain, with printed plastic pants.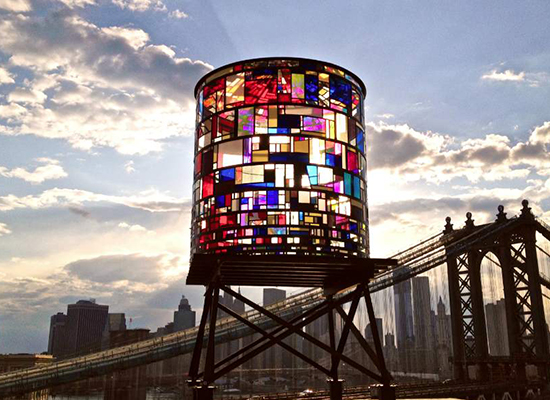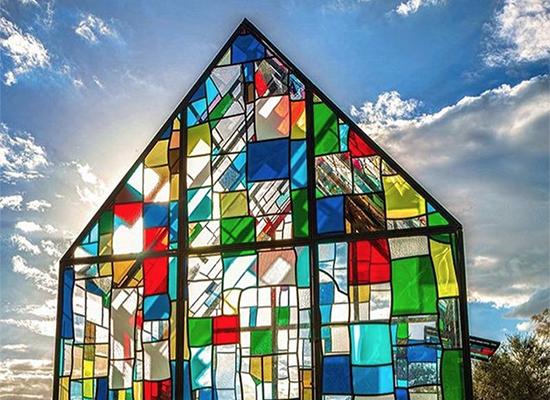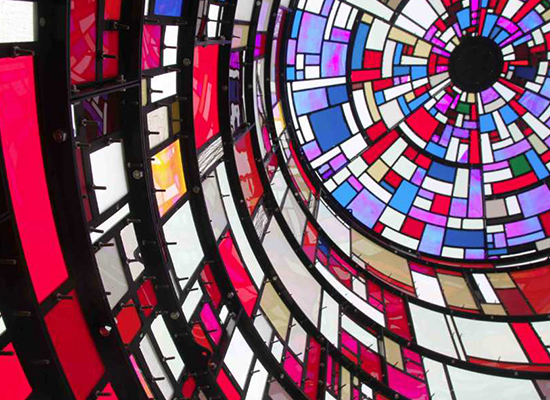 A

sculptor to follow
Well-known sculptor Tom Fruin is an American artist who lives and works in Brooklyn, where he creates large-scale artworks in metal and colored plexiglass. His art is accessible and responsible and he works with found materials using alternative energies. His biggest installations to date, are the water tanks that sit atop several New York rooftops and the most incredible little house, that we would secretly love to live in, in Copenhagen.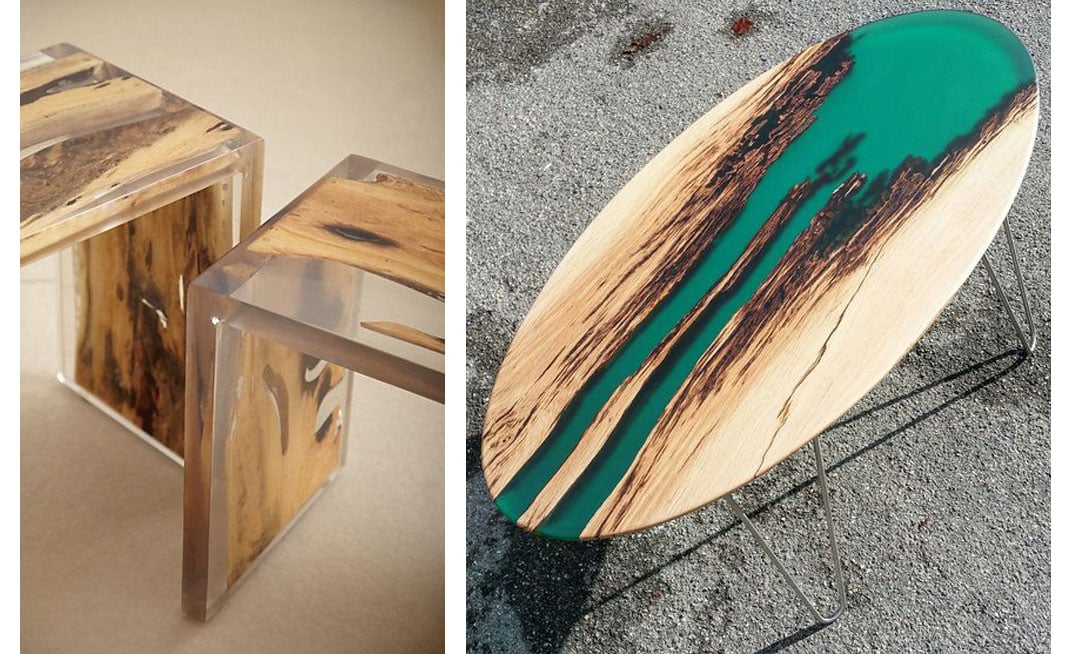 A material to follow
We discovered Ecopoxy resin on a hypnotic little video posted to the Instagram account of a Canadian carpenter. Poured over a piece of raw wood, the resin filled the natural cracks and fissures in the wood to create an authentic and perfectly smooth tabletop, as if by magic. Ecopoxy is an innovative new sustainable material that will soon be used in several areas to embellish and finish a diverse range of different products. You have probably gathered by now that we love the table, the stools would also look great in our space…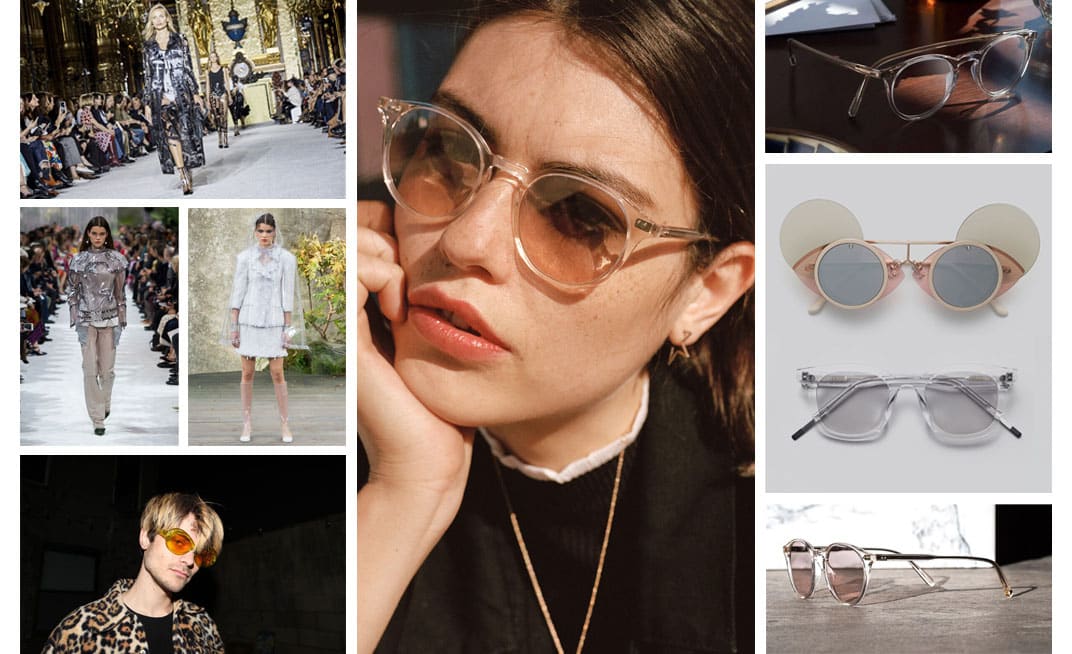 Seeing life in glorious color
Transparent frames have been around for years now. Today, they are usually available in a spectrum of colors as well, along with glitter-finish. Being able to play with transparency on frames and color with lenses, opens up infinite possibilities. Garett Leight, Mykita, Gentle Monster, Oliver People and the highly creative new designer Planet-I have all produced stand-out models recently.