Focus
When opticians take a stand: L'Oeil de l'Odon, ethical glasses in Normandy
In Aunay-sur-Odon in Normandy, a new-generation glasses shop is getting ready to open. Ethical glasses and second hand pairs line the shelves of L'Oeil de l'Odon where eco-responsible eyewear meets photography.
EYESEEmag is continuing its tour de France and the country's socially-engaged opticians fighting for a more ethical future for eyewear.
Xavier and Laura are the duo behind L'Oeil de l'Odon, a shop that unites their two passions, glasses and photography, and stays true to their ecological convictions.
An optician by training, Xavier worked for 16 years in both national chains and at independent practices. But also a fan of photography, a passion he shared with Laura, they decided to spend a year becoming photographers, taking photos of families and documenting pregnancies and births. The L'Oeil de l'Odon project actually came about by accident. In August 2019, Xavier spotted in a newspaper that the town's photographer was looking for a replacement so that he could retire. And so the idea was born and as the project started to take shape, Xavier trained Laura to be an optician. And so the pair are planning to open the doors of L'Oeil de l'Odon in Normandy on June 30, 2020 and show off their socially-engaged philosophy to the world.
Less new, more meaning: the philosophy at L'Oeil de l'Odon
Choosing to make their glasses shop eco-responsible was an obvious choice for the couple. "It's just been our way of life for years," Xavier explained. "We ourselves don't buy anything new unless it's absolutely necessary and we are also zero waste."
And so too is the shop: "All of the furniture at L'Oeil de l'Odon was either found at places like La Recyclerie or made by Yoann, the designer of Adopte Ta Palette which reclaims wooden palettes to make furniture". The professional equipment too is all second hand: "We're using a lensometer from 1973 along with the heater, and an ultrasonic cleaner that we bought from a jeweler who wasn't using it anymore. We're going to buy the grinder second hand from Eim Optic Service, a Normandy-based supplier of second hand optometry equipment". By upcycling the old, the pair want to prove that "buying new is not always necessary".
When buying second hand wasn't possible, they decided to support local businesses: "We commissioned local craftsmen and women for the shop's renovation, to modernise the ceilings and the change the floors, as well as for the outdoor signage. The carpet will also be made in France, in Indre, by a company that is green and takes care of its people."
Conscious of how much impact they have on the environment, Xavier and Laura have also thought of a solution to reduce how much water they waste. "We decided to install a filtration system to clean the water used to cut the lenses. Instead of using 20 liters of water to cut one lens, we will be able to use 20 liters for several months. The other advantage is that no organic waste will escape in the water used. This water filtration system designed by Eim Optique Service won a Silmo d'Or in Paris.
This desire to avoid waste and value local craftsmanship is something that can also be found in the glasses sold in the shop.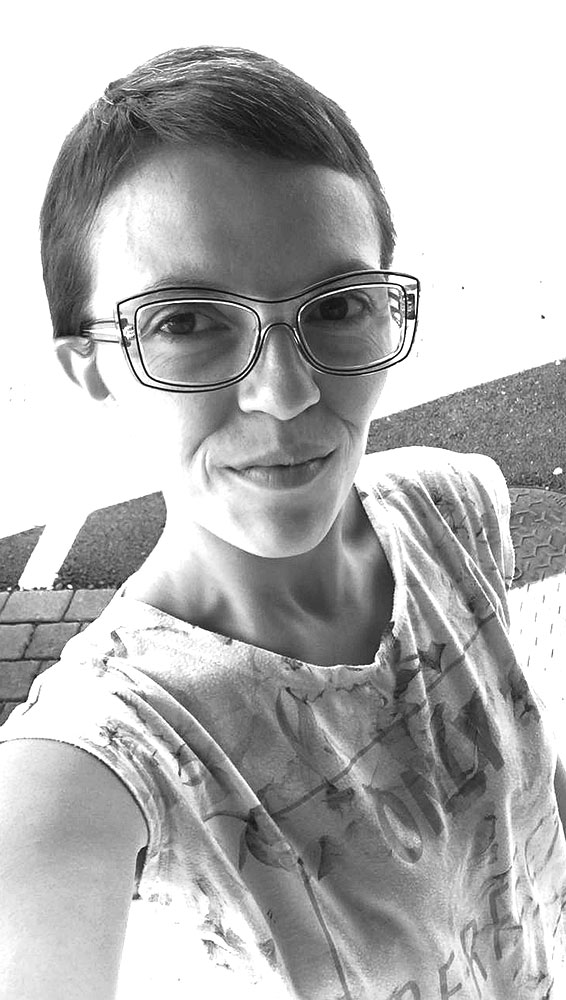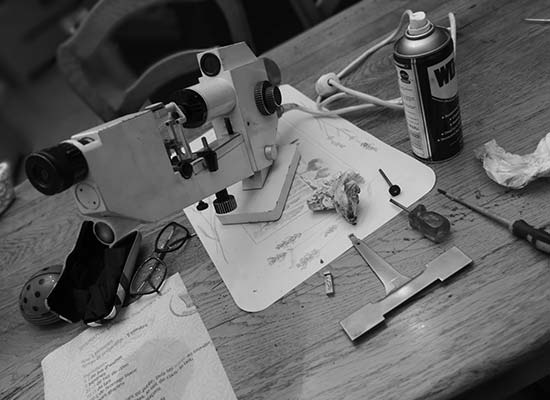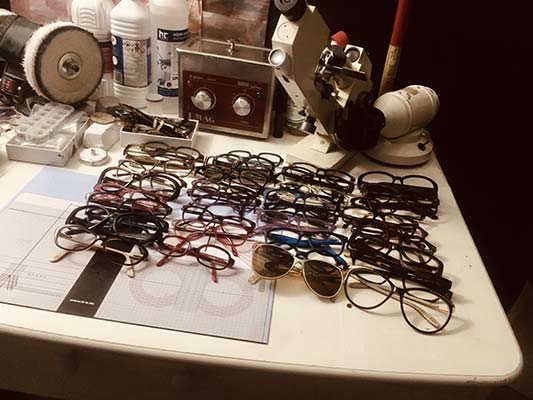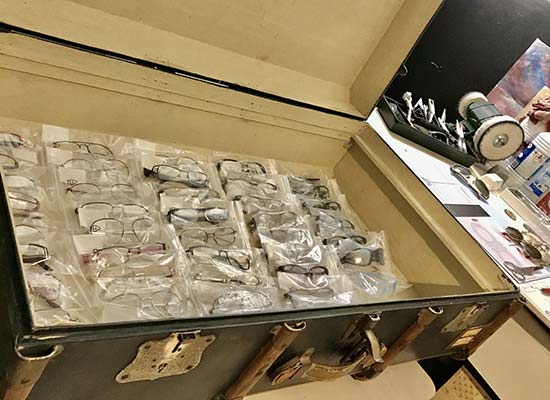 Giving new life to our back-of-the-drawer glasses
Back-of-the-drawer glasses is what Xavier and Laura call the pairs that are abandoned somewhere cold and dark in our homes. Everyone has at least one pair somewhere, quietly gathering dust…
But the founders of L'Oeil de l'Odon want to pay tribute to these trusty pairs who "deserve a more dignified ending than being left to fester", deciding to collect them all up and recondition them. Anyone who wants to recycle their old glasses can take them directly to L'Oeil de l'Odon or to one of the surrounding businesses who are joining the project. Once they have been reconditioned, these second hand frames will be free with customers only having to pay for the lenses. "It's inconceivable to me that we would sell something that someone has given us," Xavier explained. "Especially as the time it takes to work on second hand frames is included in the time spent cutting the lenses. So nothing changes in the fee, it's just a question of organisation."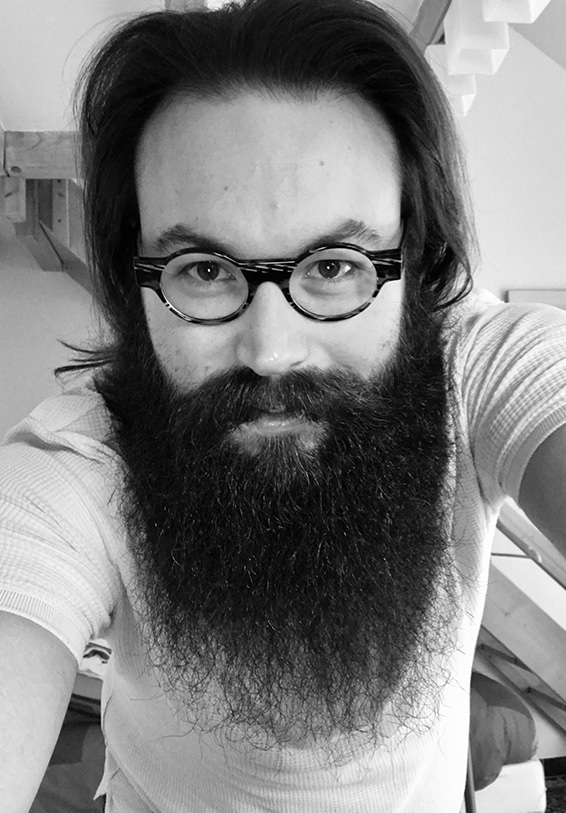 Durable frames that are made in France
As for new frames, Xavier and Laura decided to stock only glasses and sunglasses that are ethically made in France. "One of the most important things we wanted to do was fight against child labor. So we've chosen to work only with glasses makers based in France or brands who work with French manufacturers, often at Oyonnax in Jura." One exception, however, is the acetate plates for certain models which come from Italy. Their self-imposed requirements pushed them to choose just 6 adult glasses brands and 2 for children, though that shouldn't put off anyone looking for choice and originality: "each of the brands that we have chosen has their own identity and uses different materials: recycled acetate, stainless steel, metal and wood." The pair's goal is to find designs that will stand the test of time: "The new frames we sell will be high quality and durable. They will be used for several years and after that, reconditioned and reused."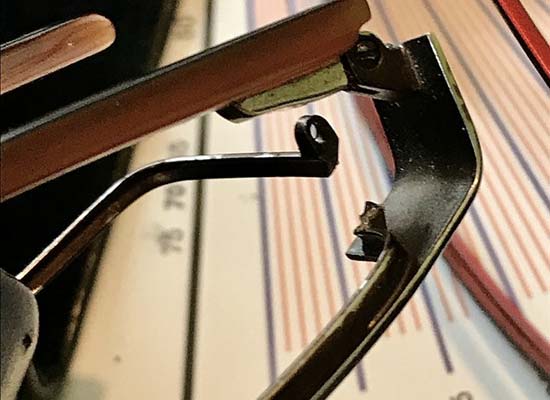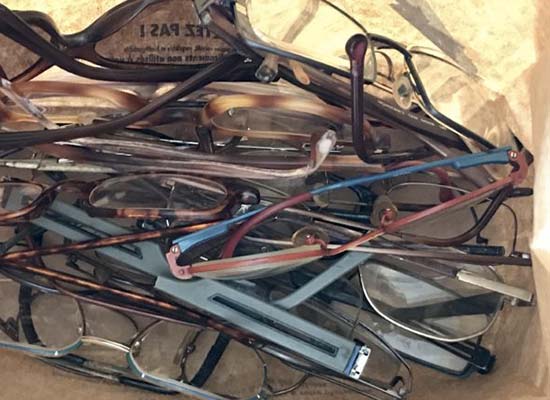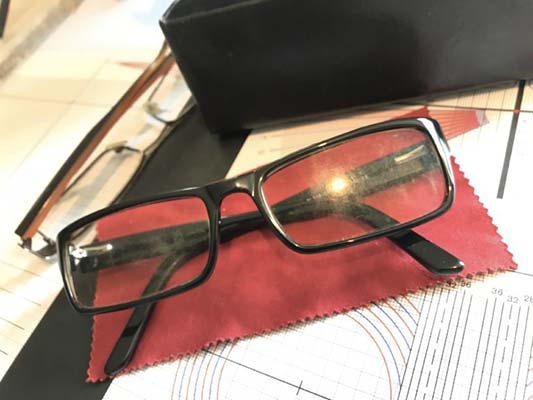 Ecological until the end
Did you know that the process of manufacturing the lenses in our glasses can be especially polluting? When fixing an organic or mineral lens, some manufacturers use a fusible metal made of bismuth, lead, tin, cadmium and indium. "These are all toxic," as Xavier explains. "Unfortunately, manufacturers can't yet recycle everything so part of this alloy is disposed of into the environment." In order to combat this, the pair decided to find an alternative: "We chose to use ADN OPTIS La French Lab, the only lens maker that doesn't use heavy metals. Instead, they use an ingenious new system of reusable suction pads." The other advantage is how close it is as these ecological lenses are made in Lisse, just 280km from Aunay-sur-Odon.
A new ethical hope for glasses ?
With several green and eco-responsible initiatives being developed, it's tempting to be optimistic about the future of glasses. But the optician at L'Oeil de l'Odon advises caution: "I think that independent opticians are going in the right direction: reducing waste and finding eco-responsible suppliers. But the large buyers that supply the big chains will continue manufacturing on the other side of the planet for a long tile and so will continue long-distance imports." To anyone who wants to buy more eco-responsible frames, Xavier advises them to "do as much research as possible and don't be scared of the prices. An informed customer will understand why their frames cost 50€ more than a Chinese-made product made by children". To conclude, Xavier and Laura say "let's help our planet by consuming differently, by consuming durably".
To get more information: www.loeildelodon.fr