Focus
Focus on Sustainable Opticians: Carole Riehl of Les lunettes écologiques
Where to turn for eco-responsible glasses? With a lack of information and a saturated marketplace, it's difficult to know where to look. Carole Riehl set up Les lunettes écologiques and Optic For Good to help confused consumers find a pair of glasses that match their values. Meet an optician who is working to change things
interview
Choosing  more responsible glasses, can be a minefield of questions around material, brand and price. To help us navigate our way through and find the right pair more easily, optician Carole Riehl creates two online tools. The first, Les lunettes écologiques, is a directory of responsible glasses brands and opticians, searchable in a few clicks. The second, Optic For Good, is an app listing brands who display best practice.
Les lunettes écologiques: aimed at "waking up consciences"
Les lunettes écologiques was born above all of frustration and a sad realization. Carole Riehl was researching eco-responsible glasses for herself online in 2014 when she realized just how difficult it was to find any information. So she decided to bring together what she had learned in a blog, featuring the glasses brands and opticians she had found who took a responsible approach to help people who, like her, were looking for solutions that at the time were hard to find. "When I set up Les lunettes écologiques, I wanted to play a part in creating a mindshift in that area, waking up people's consciences," explains the optician. She wanted to make information more accessible and highlight eco-responsible brands that might be little-known amongst the public to help get the message out there. Users can search the easy-to-use site by material or country of production, for a list of all brands that match the criteria most important to them. An interactive map means responsible local brands and opticians can easily be found and while ethical glasses still suffer from bad press around style and price, Carole Riehl is also aiming to show that stylish glasses can have a minimal impact on the environment.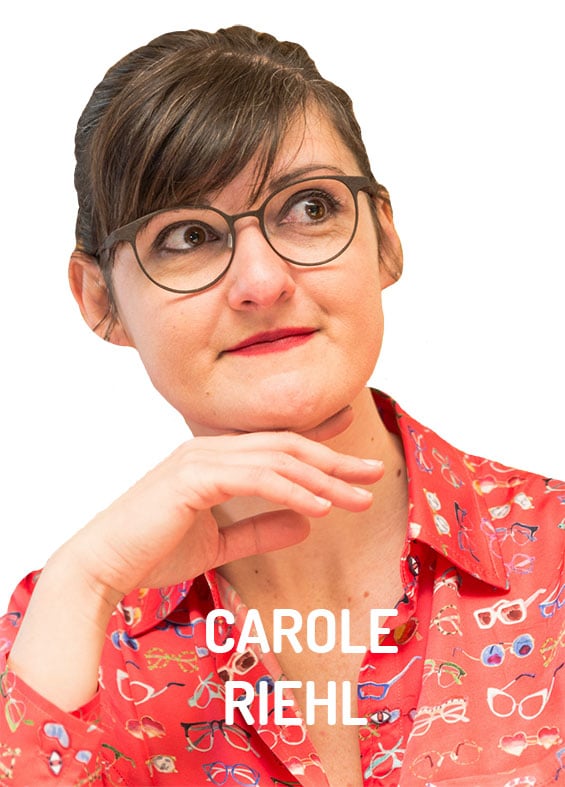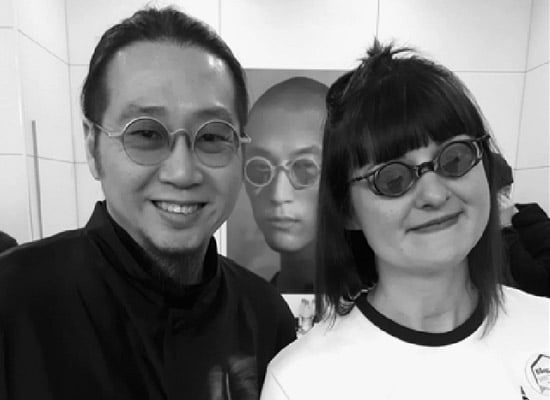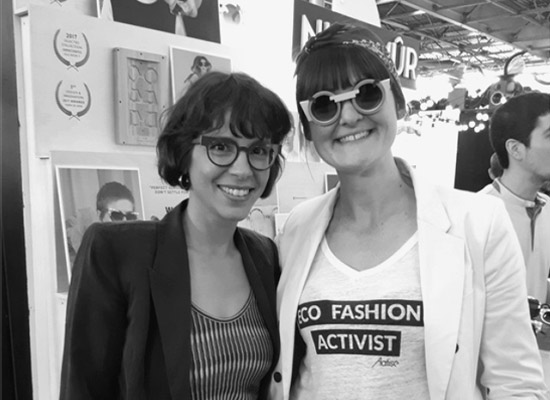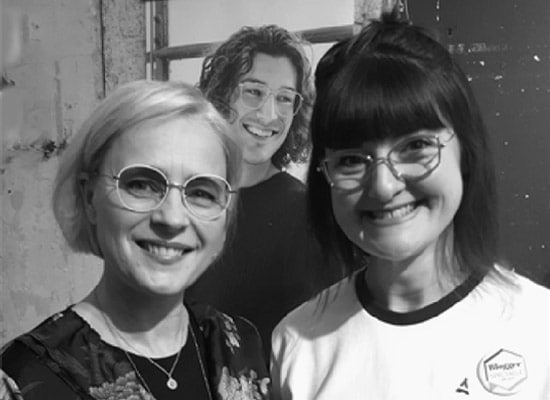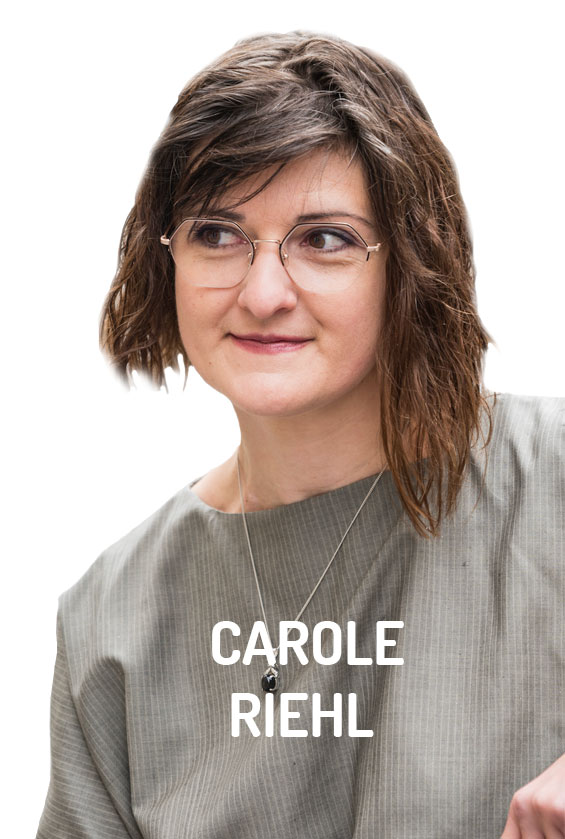 Carole Riehl on why baby steps work
Les lunettes écologiques is above all the result of a long professional and personal journey for Carole Riehl. As an optician with almost 20 years' experience, she knows the industry and its challenges. The environment is also very important to her, so much so, that she even took a career break to launch her own label of ethically traded, organic cotton clothes. Around the same time that she came back to eyewear, her first love, she started to transition her family to a zero-waste lifestyle, an experience shared on her blog, GreenerFamily.fr, started in 2016. At the time, the zero-waste community was not as big as it is today and Carole Riehl learned the importance of taking baby steps to achieve bigger goals: "each action is important, we were developing little by little, doing a little better each time without anyone criticizing if we didn't do things perfectly." It's a principle that she is applying to her vision of glasses as well; because it's better to move forward slowly, than to reject outright initiatives that still need to be improved.
This is why her site is not limited to referencing brands and opticians who are flawlessly responsible on all points, all of the time. The idea is more to highlight those who are on a journey towards a better world. Above all, she wants to show what is out there right now, so that each person can make their own choice and be mindful of their own convictions.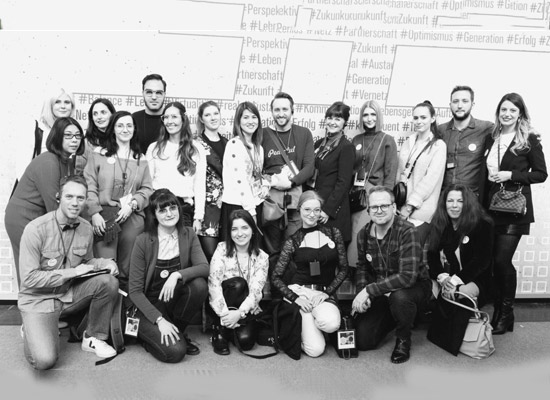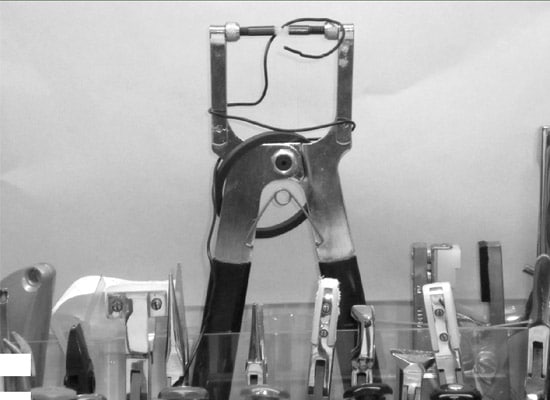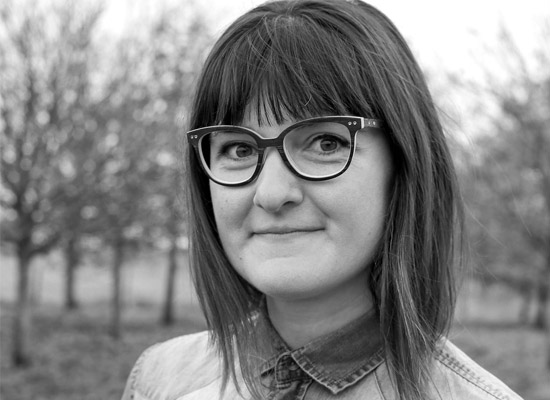 "I'm not looking for the perfect pair of eco-responsible glasses, I'm looking for an overall solution. The most important thing is to move forwards, even if we're not perfect, and to keep wanting to improve things. I want to highlight the evolution of the brand, to find out who is behind it and what their commitments to the environment are. That's why I always meet with the brand before I talk about them on the site."
On the question of the 'Made in France' label, versus 'Origine France Garantie, the difference between which might seem a little hazy for many of us, Carole Riehl sees things from a different standpoint. "I don't think Made in France is the be-all and end-all. What's more important, is knowing where brands produce their products, how they make them and make sure that best practices are implemented."
Optic For Good, a new destination for eco-responsible glasses
To support the consumer even more, Carole Riehl set up Optic For Good, an independent app for brands who meet certain environmental and social criteria, on the Les lunettes écologiques site. "There was no benchmark in eyewear, so I decided to create one," she says. "With Optic for Good, I want to raise awareness in our industry. I wanted to set a baseline, around which we could build a real community." The listing is designed to help both consumers and brands: the consumer can more easily recognize brands who have made certain commitments and the brands themselves gain valuable visibility.
For a place on the listing, each brand must respond to an audit based on eight criteria designed around social, entrepreneurial, technical and knowledge-based requirements. To stay on the Optic For Good list, brands must renew their licenses each year.
Through her site Les lunettes écologiques and the Optic For Good app, Carole Riehl is aiming to drive a real change in mindset. It's a shift that she believes also needs to be echoed on a different level: "I think that the way we buy glasses needs to change. Glasses need to be created as sustainable objects which means that certain points need to be reevaluated, like after-sales service. French law stipulates a right to after-sales service for two years. I think this needs to be a lot longer so that we don't have to change our glasses when they start to look worn-out or the lenses need changing." Either way, she remains optimistic about the future and has seen a change for the better: "there's more and more choice both in terms of style and price. There will always be a base price that cannot be undercut when it comes to sustainable glasses, but you can actually find styles for less than €100 now."