Tendances
Six labels taking a bite out of the Big Apple
New York is the fashion capital of America. A city where everything is bigger, more majestic, and more imposing. A city where the streets are runways for a perpetual couture show. But which eyewear brands have made their mark in this excessive metropolis? Following on from Germany, Barcelona, and Denmark, here's a closer look at the eyewear putting NYC in the spotlight, from Brooklyn to the Bronx.
"New York fashion is wildly varied. It goes from chic, elegant couture to extravagance by way of streetwear. And there's no judgement! The same therefore applies to the world of eyewear. We have a melting pot of attention-grabbing brands." This is how Selima Salaun describes the style of her adoptive home, a city of endless possibilities where she decided to develop her brand and open a store. But what other labels are worth the plane ticket? Here's a trip – in great company – through the eyewear companies turning heads in New York City (and the rest of the world).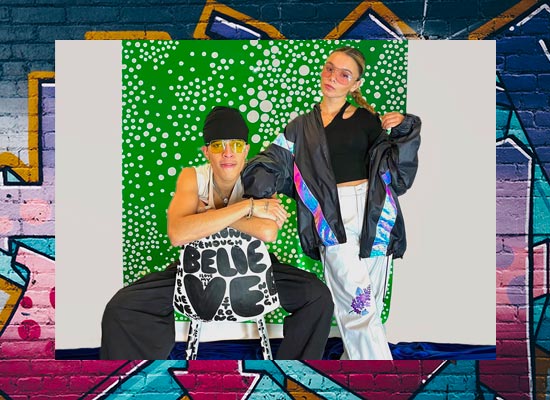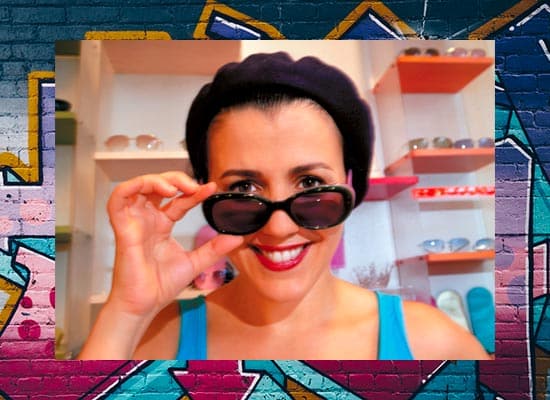 Selima Optique
Our guide is a major figure in the eyewear sector. After working for Alain Mikli for several years, she decided to make her dream come true by settling in the United States. Nestled in the heart of SoHo, the city's iconic fashion neighborhood, her store quickly became a hotspot for countless products – including vintage glasses. This was an extension of Selina's passion (she has a personal collection of more than 1,000 pieces). Inspired by growing demand from her clientele, she then decided to launch her own brand, Selima Optique. The result is eyewear combining timeless and eclectic styles with avant-garde, luxury, and artistic models thanks to collaborations with artists and fashion designers. This gamble paid off, and her brand is attracting more and more high-profile wearers such as Bono, Lenny Kravitz, and Beyoncé.
Available here.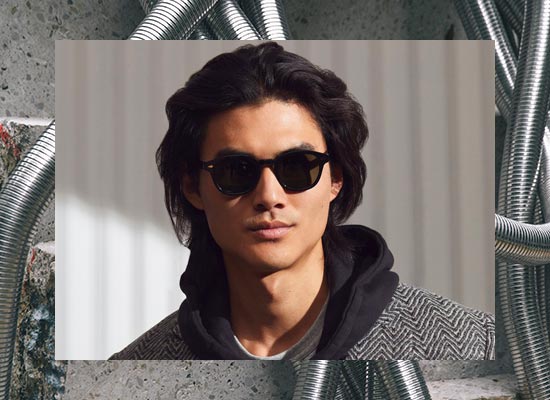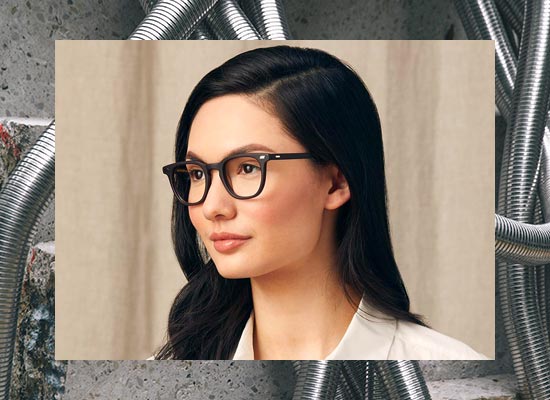 Moscot
This is a legendary business in the city that never sleeps. Born and raised in NYC, the brand has offered perfect, must-have basics for more than a century. Expect pairs with classic curves and colors including black, transparent, and brown. Ideal for slipping on before heading out for a coffee… or a cosmo!
Available here.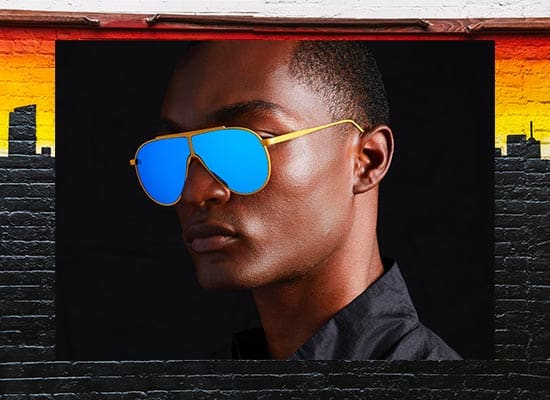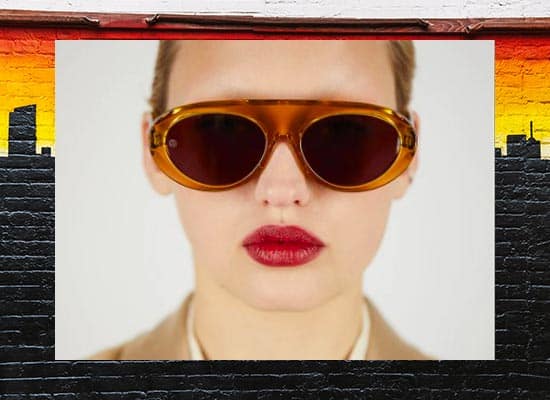 8000
"Sublime" is the term our expert uses to describe the quality of design from Ottomila. The Italian air to its name is not down to chance, as the brand produces its models in and draws its inspiration from the birthplace of the Romans. Each of its three sunglasses collections are based around a specific material – acetate, metal, and titanium. The execution is highly refined and the result is models shifting between tradition (such as Ombra and the 8M3 series) and ambition (including Bombardino and the 8M9 series). An authentic bridge between ancestral Italian know-how and contemporary North American style.
Available here.

Lowercase
This brand brings us to one of the most exciting boroughs in the Big Apple. Welcome to Brooklyn! In a workshop where everything is handmade, artisans share and draw on their previous experience in jewelry and architecture to design exclusive models. Quality, aesthetics, but above all style, are the cornerstones of this label. Nowhere is this showcased more beautifully than in the latest collection, which boasts a pastel palette of mint, lavender, and peach. Perfect for getting ready for summer.
Available here.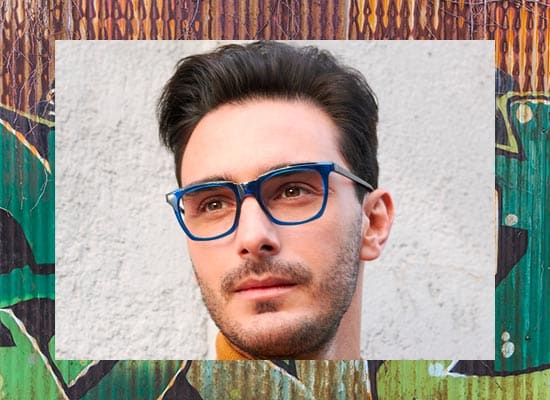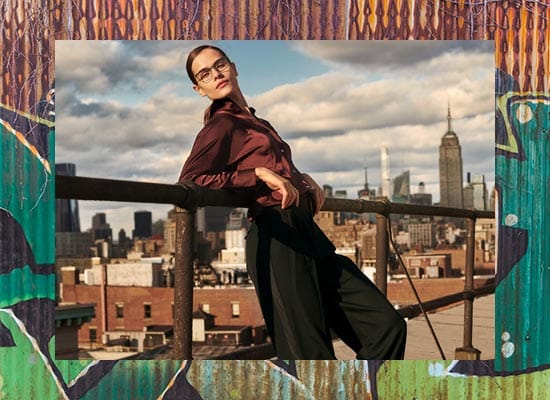 Modo
This thirtysomething brand is a worthy reflection of its roots in the melting pot that is New York City. It draws inspiration from its Italian heritage while combining it with a Scandinavian eye for detail. Its ethereal models champion minimalism coupled with delicate splashes of pink, blue, and orange. This aesthetic is backed by a precise ethical objective to offer long-lasting eyewear.
Available here.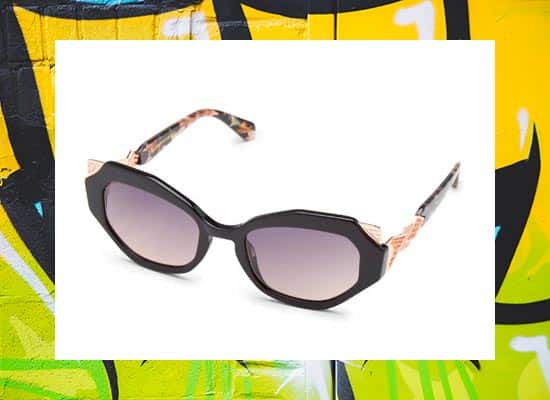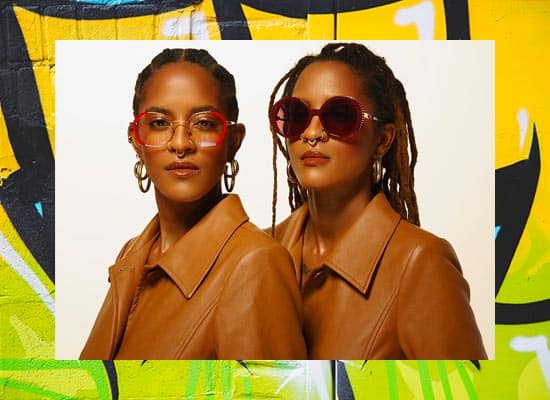 Coco and Breezy
Twins Corianna and Brianna Dotson are artists and the masterminds behind this brand, whose name is a statement in itself. Needless to say, their sunglasses are a breath of fresh air in the eyewear world. Each model stands out through its unique details, color combos, and design. Fortune, for example, embodies the brand's identity with deconstructed curves and a marbled acetate frame. The same goes for the brilliant Perception, featuring a singular shape and dramatic temples. In short, this duo represents the atmosphere and immense diversity of the New York fashion scene described by our guest Selima Salaun.
Available here.