Focus
5 tips for protecting your eyes from the summer sun
With the summer season coinciding with the long-awaited return of outdoor drinking and dining, soaking up the sunshine has never felt so exciting. But after a long period of confinement, our eyes need to readjust slowly. Discover 5 top tips for protecting your eyes and enjoying the sunny weather safely.
Did you know your eyes could get sunburn…? We may be well aware of the harm that overexposure to the sun can have on our skin, but most of us are less familiar with the consequences for our eyes. Long term, UV rays can lead to eye problems and premature ageing. Tempting as it is to sit out in suntrap gardens and terraces after long months of confinement, you should be extra careful. Our eyes have suffered during lockdown too, with greater exposure to screens and a lack of natural light. To help them adjust as the world opens back up, it's important to be acquainted with good practices. Start by wearing your favorite shades throughout the summer to protect your eyes from the sun. Doing yourself good while looking good – who can argue with that?

Protect your eyes from the sun (even when there isn't any)
Ultraviolet A and B rays, otherwise known as UVBs and UVAs, are enemy n°1 as far as your eyes are concerned; the fact that they're invisible doesn't make them any less harmful. UV rays are filtered and absorbed by the eyes and can damage eye tissue to a greater or lesser extent. You'd be forgiven for thinking that if the sun refuses to play ball this summer, shades could be superfluous to requirements. But in reality, 90% of ultraviolet rays pass through the clouds and can do damage even when it's overcast. Fortunately, there's a very simple solution… never be without your shades in summer, whether it is cloudy out or otherwise. You can even combine fashion and function by choosing from the trendiest shades for summer.
Planning to spend holiday season on the beach? Then it's even more important to protect yourself, as the rays are reflected back by sand (15%) and even more so by water (25%). In snow, this rises to 80%. Even if you're sticking to urban areas this summer, sunglasses are just as important. Light-colored stone and expanses of glass on buildings reflect the sun's rays as well.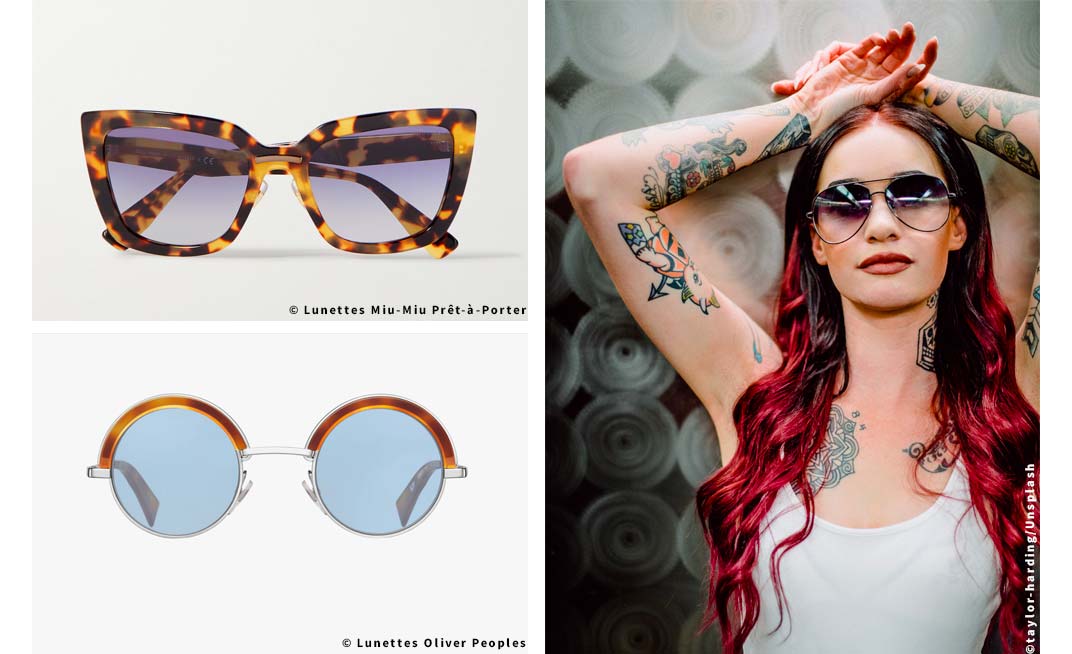 Choose the color of your lenses with care
Proof that looks can be deceiving, dark lenses don't necessarily provide effective sun protection. The quality of your glasses and any protection they provide against ultraviolet rays is determined by the material of the lenses or their UV-protective treatment, as opposed to the color. So, clear lenses can filter out ultraviolet rays if appropriately treated. This is why it doesn't pay to place too much importance on lens color, all the more so as the pupils must dilate to let more light in behind dark glasses. Without a UV filter, your retinas will therefore be more exposed to the sun's harmful rays.
Want to check whether your glasses will protect you from the sun? Look for the following endorsements:
– The CE marking, the European standard for UV protection
– The UV-400 rating, which indicates 100% UVA and UVB filtration
– An appropriate sun protection rating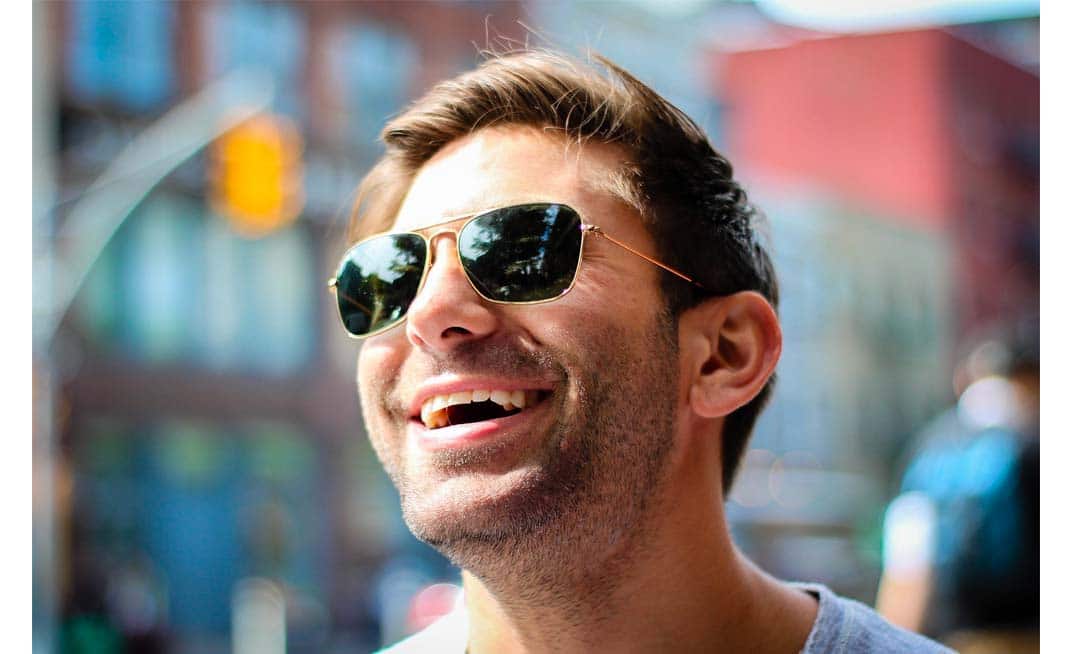 Avoid glare
Sky blue, candy pink, lemon yellow… why not protect yourself by wearing glasses with tinted lenses? As long as they offer good UV filtration, your glasses will protect your eyes properly from the sun. However, the lighter the lenses, the less effective they are against glare. Depending on where you're heading off on holiday, the activities you'll be doing and the amount of sunlight, it's always useful to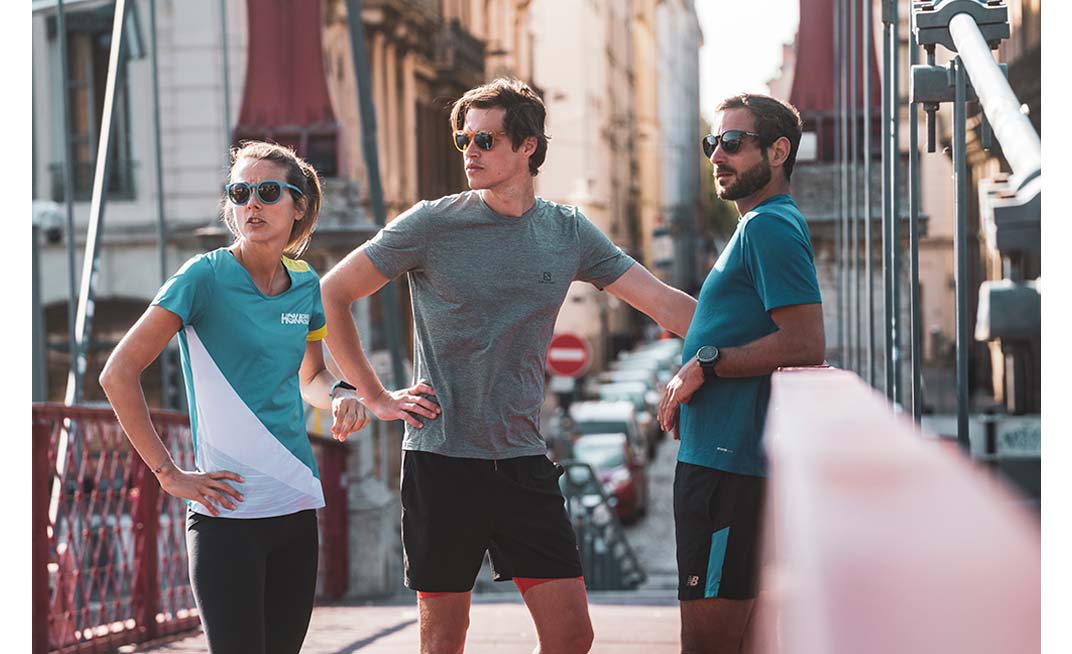 Choose the right sun protection rating
4, 3, 2, 1, 0… which category best suits which kind of holiday? Category 0 lenses are purely for esthetic purposes and won't protect your eyes from the sun's rays. Opt for category 1 and your sunglasses are only appropriate for weak light. In the summer, a sun protection rating of 2 or 3 is best if you'll be staying in the city. On the beach, however, category 3 is better because of the reflection of the sun off the water and the sand. Up in the mountains is where category 4 lenses are required. Remember though, these should not be worn for driving.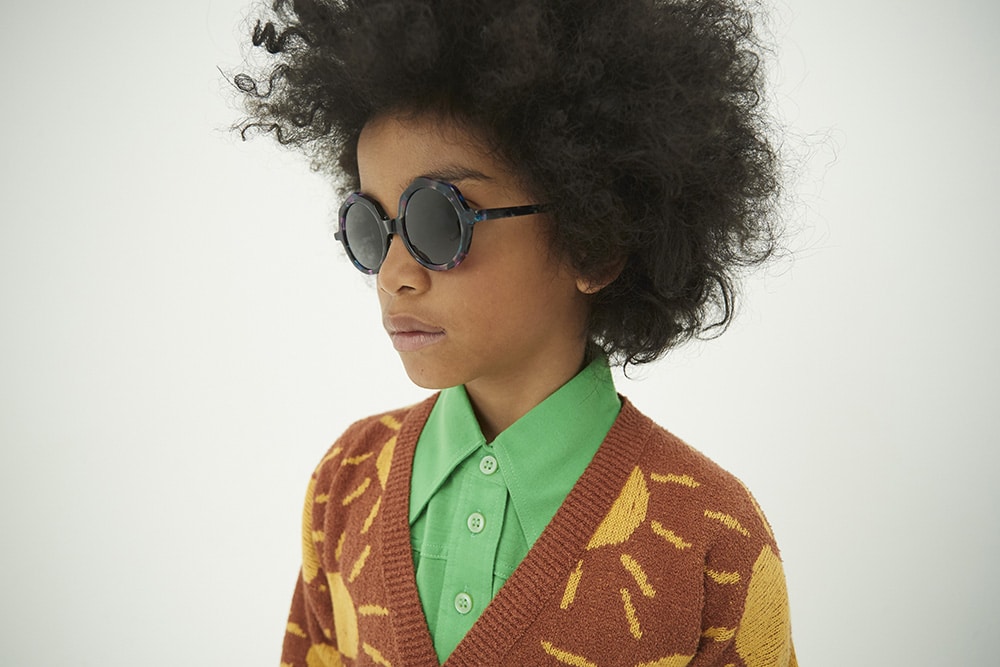 Protect children's eyes from the sun
At birth, our individual health capital enables our eyes to repair themselves. But after prolonged and excessive exposure, this is gradually depleted. As a result, it is essential to look after your eyesight from an early age, especially as children's eyes are much more sensitive to the sun than those of adults. Not only are their pupils more dilated, but their crystalline lenses are exceptionally transparent and only serve as sun filters from age 10-12. Before the first year, 90% of UVAs and over 60% of UVBs reach the retina without being filtered. It is therefore important to protect your little one's eyes all summer long, whether on the beach, in the mountains, or walking around town.
You'll want to search out child-sized sunglasses specifically and any design needs to wrap around enough to offer protection from lateral rays. Novelty designs without UV filters can be dangerous and so are best avoided. Of course, your child will try to take them off at first, but with patience they should come around. Choosing a pair with a strap should help to keep them on, but looking into matching eyewear for parents and children is a fun way to make your mini-me more accepting of their glasses.
Now you know the pitfalls to avoid in properly protecting your eyes from the sun, the only thing left to do is enjoy your time off, shades on!
Don't forget, you can still buy sunglasses from an optician even if you don't need corrective lenses. As health professionals, they'll also be able to advise on the best options for all your summer activities.
Written by Eleanor Fullalove