Culture lunettes
Eyewear or artwork?
'Art' is an abstract term that is all too often used as a catch-all. It's no coincidence that the Internet suggests 'jewelry', 'beauty' and artifice' as synonyms. Spectacles were originally designed to correct sight and protect the eyes, but when they are dusted with Swarovski crystals or made to look convincingly like a block of marble, are we still talking about eyewear, or is it closer to artwork?
We weren't around in 1917, the year that Marcel Duchamp presented a urinal as a piece of art to the hanging committee of the Paris Salon of Independent Artists. He was demonstrating one of the founding principles of the salon, which was that they would refuse no artwork presented to them as such. He called it 'Fountain' and signed it with a pseudonym, however it was refused and was not exhibited by the committee. Was it still art? The original version has since been lost, but a copy has been made and is now on show at the Pompidou Center. Making it art.
" If it sells, it's art! "
In May 2016, an American teen placed his glasses on the ground in one of the exhibition rooms of the San Francisco Museum of Modern Art. Visitors thought they had stumbled across a real piece of contemporary art and started taking pictures, as the young man explained to Buzzfeed: "Upon first arrival we were quite impressed with the artwork and paintings presented in the huge facility. However, some of the 'art' wasn't very surprising to some of us." He added: "we stumbled upon a stuffed animal on a gray blanket and questioned if this was really impressive to some of the nearby people". He shared the prank on Twitter along with photos of people taking pictures of the glasses he had left on the floor, that they had mistaken for a piece of contemporary art. Without going out on a limb, I would qualify the five pairs of spectacles below as art. Because as US architect Frank Lloyd Wright said, "if it sells, it's art".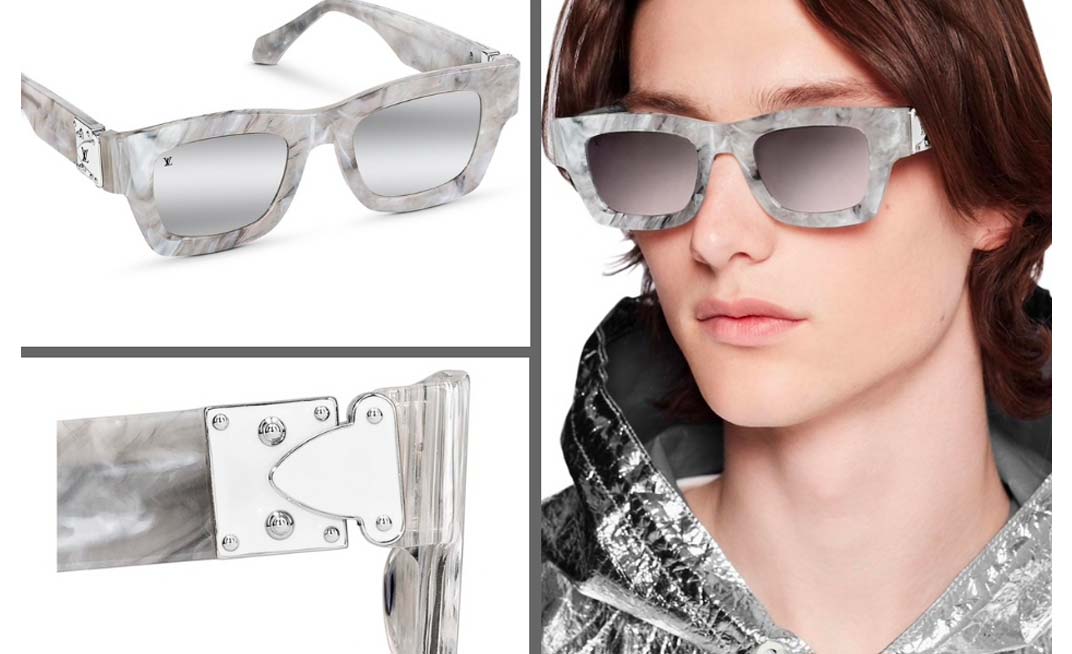 1. The Charleston glasses by Louis Vuitton
A reinterpretation of the classic square frame, these specs were shown during Virgil Abloh's first show as creative director for Louis Vuitton menswear. The couture house's emblematic lock hinge is there, and although they are made out of acetate, at first glance they could be solid white marble. Michelangelo's David, anyone? It's all a question of perspective.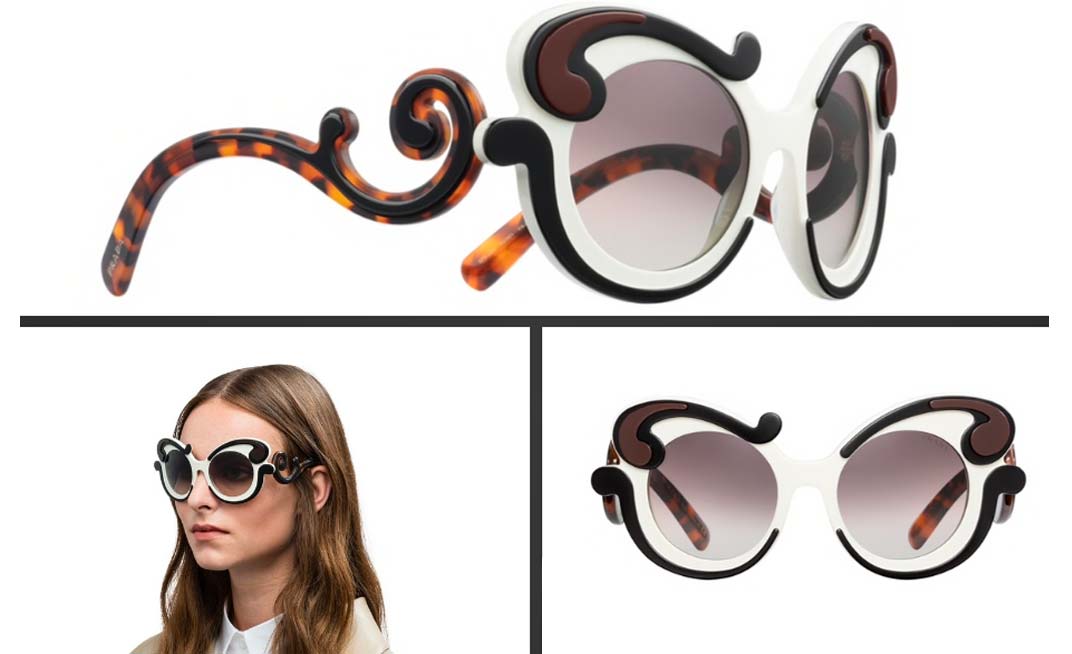 2. The Minimal Baroque sunglasses by Prada
The cursive arms that make these frames so sophisticated are typical of the Italian label and the cat-eye shape and 'raised eyebrow' detail are characteristically original. Not surprising then, that the emblematic Prada Minimal Baroque collection carries the name of the art movement born in Italy. Baroque is a mash-up of trompe-l'œil, dense detail, opulent ornamentation and a healthy dose of imagination. And the baroque roots of these glasses are clear for all to see.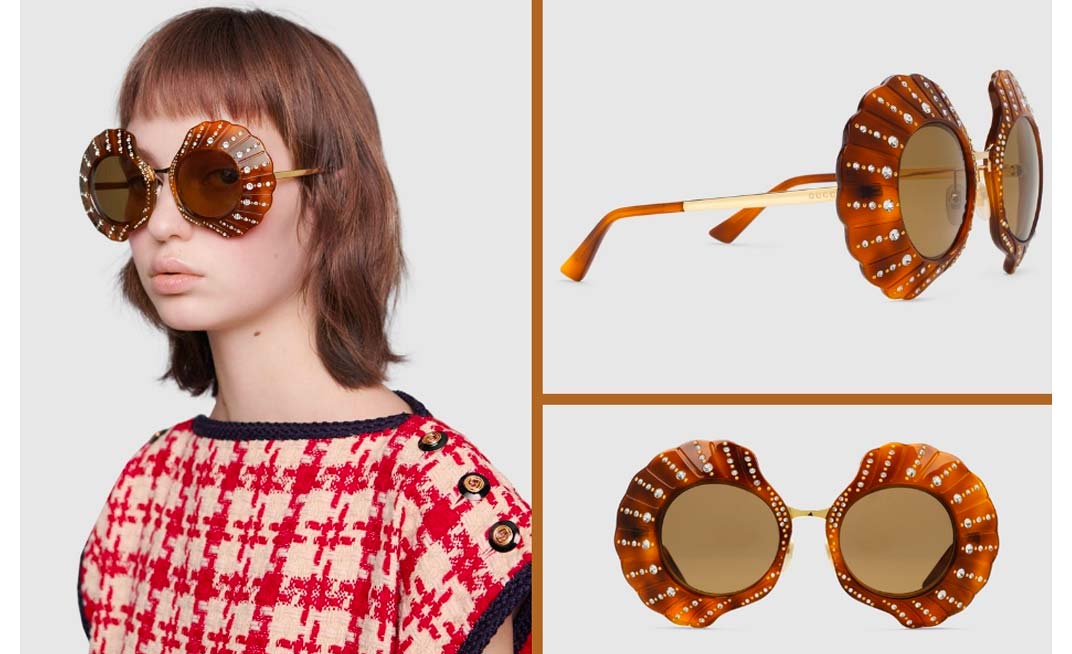 3. The limited-edition shell and crystal sunglasses by Gucci
Summer vacation might be over, but these shell-shaped sunnies wouldn't look out of the place at the seaside. Priced at €1,500, these tortoiseshell sunglasses were hand-cut to reproduce the curves of a shell and if the shape wasn't already spectacular enough, Swarovski crystals make them a truly extraordinary pair to wear. To top it off, Gucci has borrowed from the art world to make them a signed and numbered 100-piece limited edition from the Hollywood Forever collection. If you were looking for a piece of retro-looking contemporary art, this is it.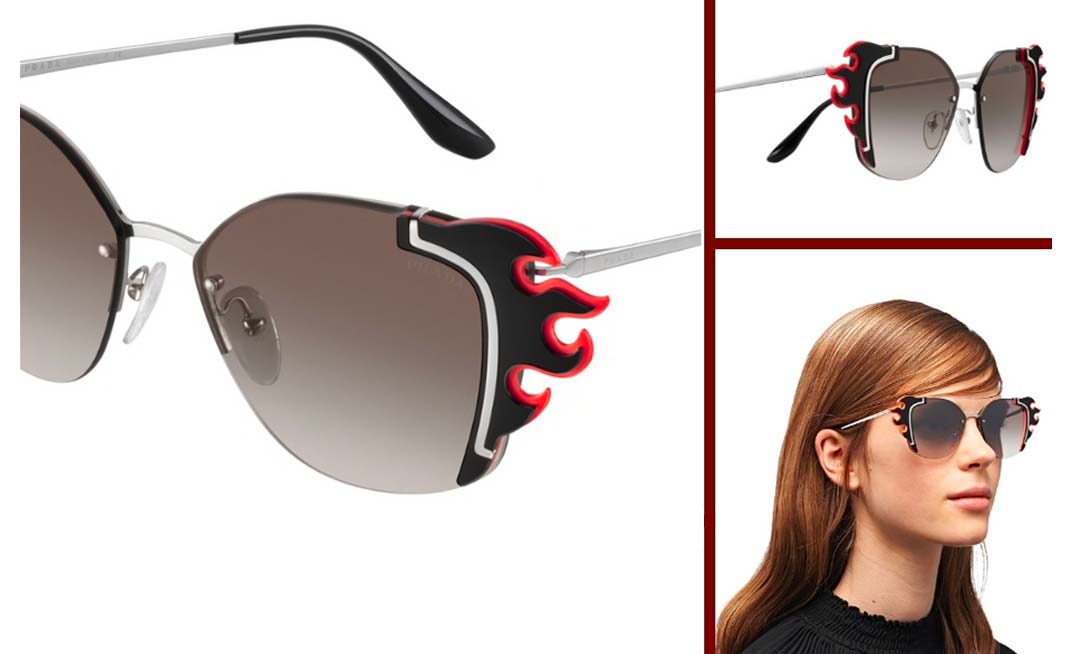 4. Sunglasses by Prada Ornate
Anyone who knows Prada will recognize the house's fabulous flame wedge sandals in these sunglasses, both original enough to set a fashion fire in even the most conservative of wardrobes. The sunglasses starred in the Fall/Winter 2018 ad campaign and are sure to make the wearer the center of attention, Mona Lisa smile or otherwise.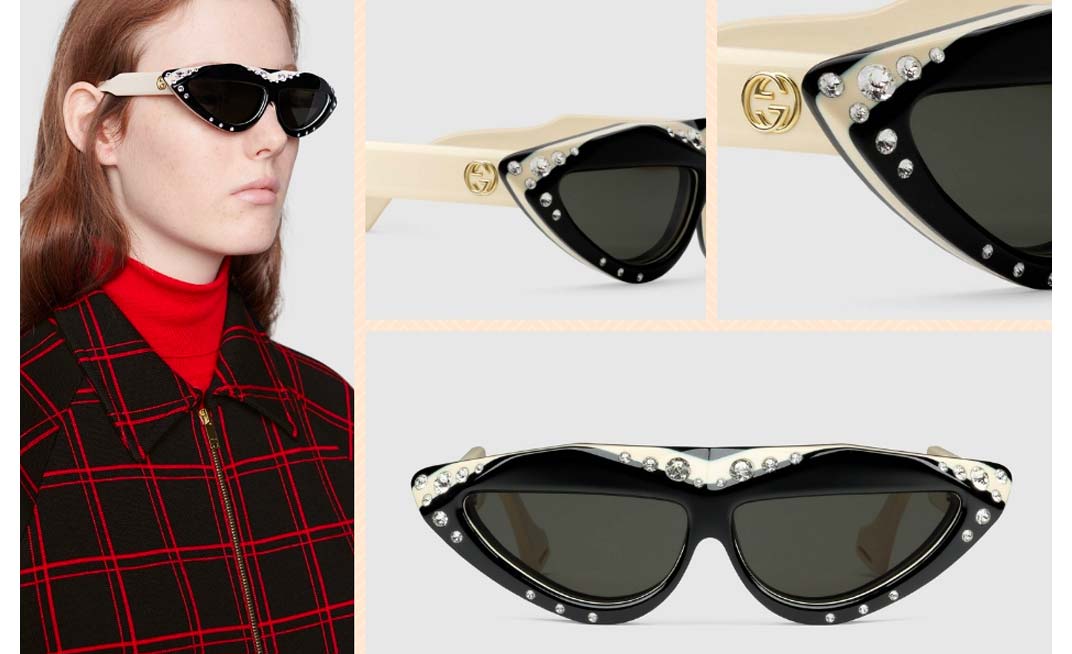 5. Oval crystal sunglasses by Gucci
These Swarovski crystal-adorned sunglasses are also from Gucci's Hollywood Forever collection. The geometric shape might look a little like a cat-eye, but they are much more than that. The collection was inspired by the shapes and colors of the 1970s and the name is a nod to the legendary Los Angeles cemetery which Gucci creative director Alessandro Michele first visited when he went to Linda Ramone's tribute party for her husband, Johnny Ramone of The Ramones. A legendary rock group for a pair of glasses that deserves its place in eyewear history.