Focus
Esprit eyewear: a free-spirited view of life
To keep up with glasses wearers' wants and desires, ESPRIT's collections marry style, charitable endeavour and comfort. Take a closer look at the brand's free-spirited vision that has never stopped innovating while staying true to its values.
Partnership
ESPRIT is best known for its stylish, practical and laidback fashion collections. It's the sort of brand whose pieces we want to keep for as long as possible like their perfectly cut jeans, cosy jumpers and structured coats that keep their shape season after season. The history of the brand itself is a story of durability. Established in 1968, it was Susie Russell and her husband Douglas Tompkins, the founder of The North Face, who came up with the idea for the label in the back of their van in San Francisco. Their dream became reality when they met Hong Kong investor Michael Ying who helped propel Esprit onto the global stage. With a phenomenal success in Europe, most especially in France, the brand remains inextricable from the famous tagline 'What would you do?', and throughout its history Esprit has stood out for its support of inspiring initiatives like the UN Women entity. The house's strength was also instrumental in creating the idea of the relaxed Californian lifestyle.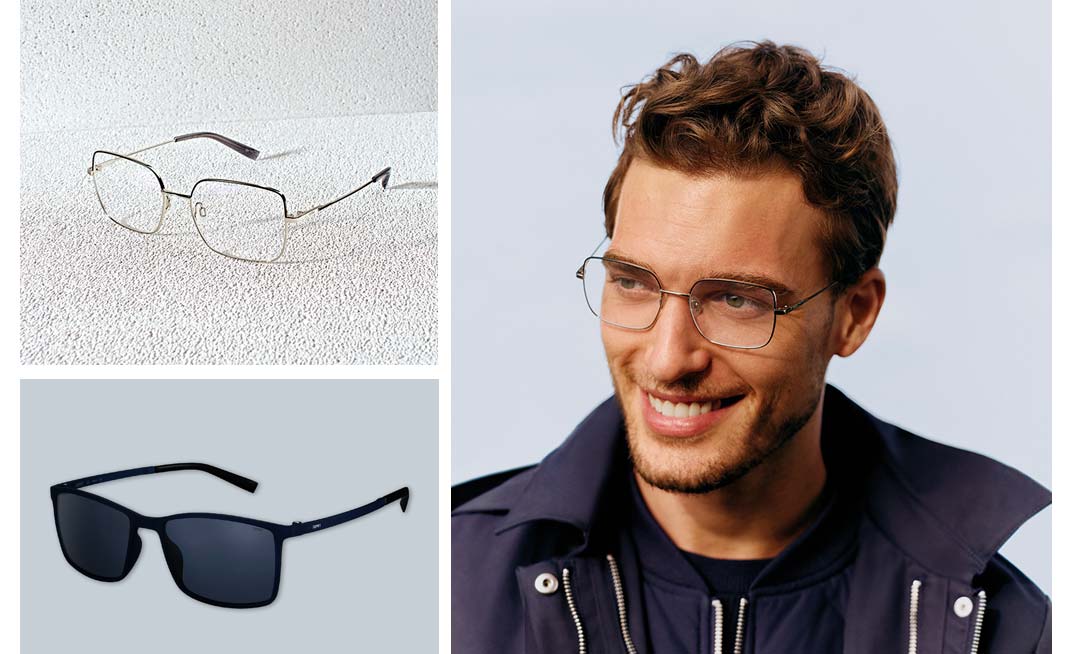 A clear authenticity
It's this same spirit that's to be found in the label's glasses collections. Having launched eyewear in the Nineties, the brand has stayed loyal to its taste for casual and timelessly authentic designs. Developed by the Charmant group, renowned for their top of the line frames and their innovation, ESPRIT glasses earned a reputation for being comfortable without compromising on style or trends. As consumers look more and more for frames that stand the test of time, the brand's modern designs have carefully chosen details and quality materials, each with their own touch of originality. This winter's new characterful collections boast unisex designs like square metal frames that get a contemporary twist with warm colors like brown blue and Havana, while rounder frames come in vibrant shades of red and gold. For the women's designs, Esprit has come up with a super comfortable cat eye in metal and a stylish round metallic model. Modernity and fantasy are the theme for the men's designs where square shapes, matte tones and TR90 (a very durable material) set the tone of the ultra-contemporary look.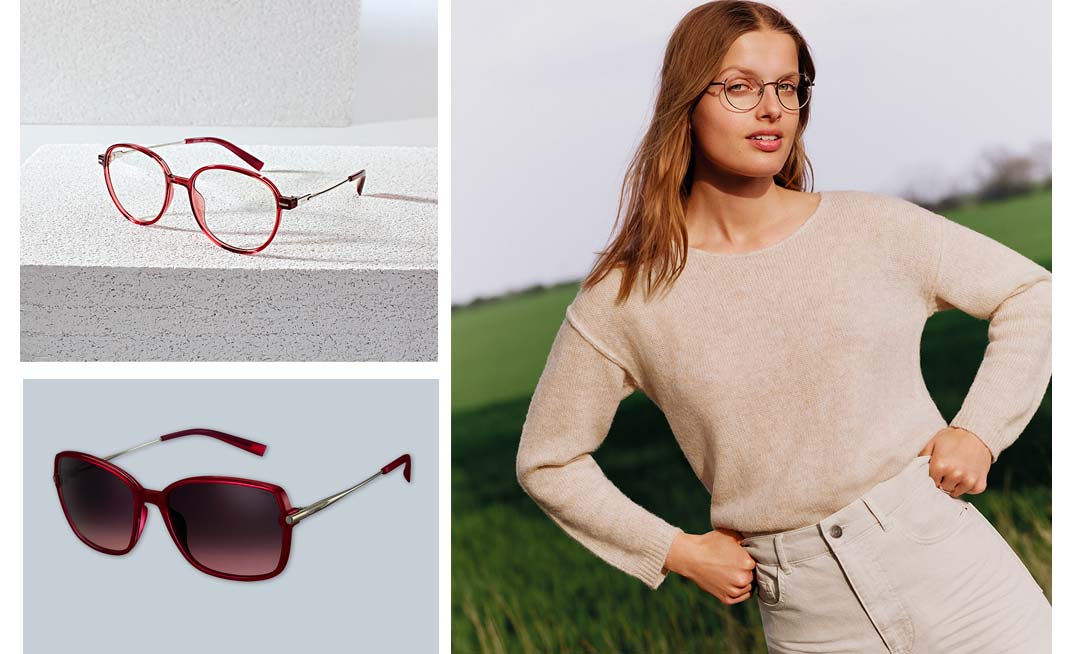 A summer of joy
With the strange times we are living in, a sense of lightness, clear colors and newness are more than welcome in ESPRIT's optimistic sunglasses collection. The warm Spring/Summer 2021 collection comes in shades of red, blue, green, pink and brown, one of this season's most wanted shades. The creativity is clear from the patterns to the transparency in some of the designs. But since having style doesn't mean compromising on comfort or quality, ESPRIT has sought out light materials that are easy to wear. Metals that are light as a feather, TR90, Ultem and acetate come together in the collection to satisfy all tastes so whatever your summer destination might be, there is a design to match. From minimalist models with polarized lenses to oversized retro squares and Seventies-inspired designs made modern with gradient lenses, or rounded frames with striped arms, the summer collection is fizzing with joy.

A green spirit
But style isn't the only priority for ESPRIT. As more and more of us look to live and consume more sustainably, the brand has committed to a sustainable model of development. Designing clothes and accessories with the greatest respect possible for the world around us, the label has put recycling at the heart of its design process, and for its glasses collections, they have come up with a green alternative. The new sunglasses in the Spring/Summer 2021 Ecollection are made from recovered plastic that would otherwise have littered oceans and coastlines, a method of recycling that has the added benefit of creating less pollution from the plastic that would otherwise have been created. To achieve this, the designers created a clean, nickel-free material from the recovered plastic that is resistant to corrosion. And this green-fingered approach to design is uncompromising when it comes to style and modernity: the ESPRIT Ecollection is comprised of three models for men and for women with gradient lenses in a single color or two for a touch more originality. The cherry on the cake is the brand's support for WeForest, an environmental NGO who aim to plant a tree for every frame sold until July 31 2021.
3 questions for Elena Celeghini, international brand manager at Charmant
What is ESPRIT Eyewear's DNA?
A laid back style, authenticity and a nonchalant yet positive attitude are at the heart of the brand's philosophy. It's a label that wants you to feel good to look good and these values are reflected in the joyful eyewear collections at Esprit.
What are ESPRIT eyewear's strengths?
The design is resolutely modern yet timeless, and playful with cheerful color combinations. There is a great attention to detail and a care for comfort. The materials are high quality with fine metal, light plastic and Ultem and the we try to make sure the price is good value.
What is the brand's best-seller?
It has to be the Ultem designs like the ET17457. The passion for this material comes from how comfortable and easy to wear it is as well as it's affordability.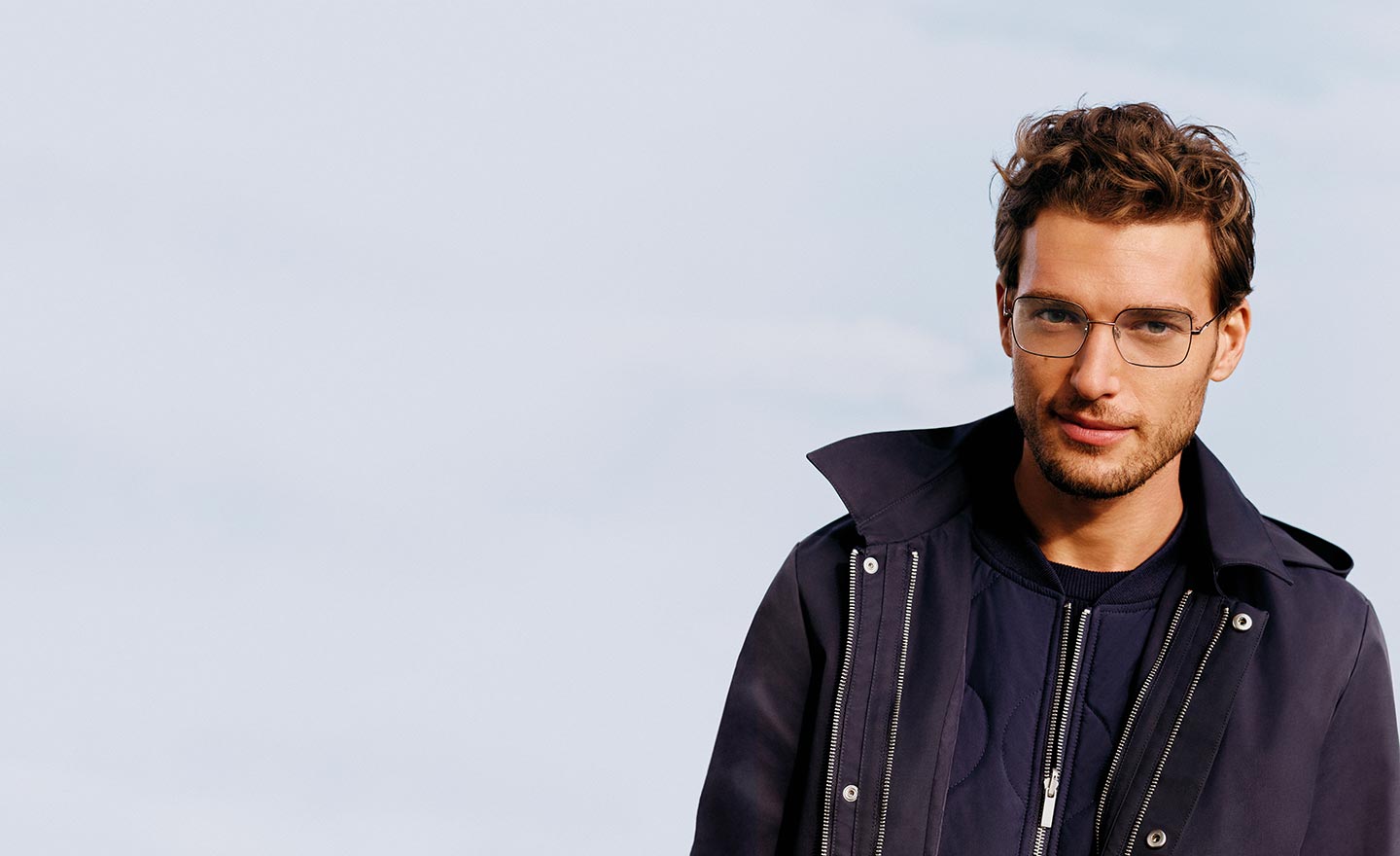 Find ESPRIT glasses distributed by CHARMANT at your optician.
Written by EYESEEmag team