Tendances
What's the deal with glasses for fashion's sake?
For a long time, wearing glasses was seen as a disadvantage in the style stakes. But things have changed since specs became the kind of ultra-desirable designer accessories that celebs – and especially rappers – are happy wearing. Non-prescription glasses now have real fashion cred. Hear us out…
With rap now the most listened-to music in France (and many other countries too), there is one sure-fire way of working out if something is hot or not… has the rap world adopted it? Since the early days of hip-hop, sunglasses have been the preserve of rappers with an image to uphold. The likes of Kanye West, Cardi B, Jay-Z, PNL, Kaaris and Hamza all prize rarity as part of their luxury looks (Cartier, Louis Vuitton, Dita). And yet the "top of the class/intellectual" look associated with spectacles seems to represent the antithesis of the cool rapper. In recent years, the trend has been reversed. We're seeing more and more rappers wearing glasses, despite not being short-sighted or needing special lenses. On the French side, you've got Booba, Niska, Ninho (watch "Tout en Gucci"), Zola, RK, Maes (in the video for "Madrina"), Lala &Ce, Wejdene, Chilla, Sianna and Mister V. Aya Nakamura, Maes and Heuss l'Enfoiré have all been snapped wearing glasses with clear lenses from Histoire d'Optic on Rue de la Chapelle in Paris, stockist of high-end eyewear by Cazal and Hilton. Specializing in luxury vintage frames, the Opticien d'Exception store in Strasbourg is also popular with rappers.

Ever an individual
Various reasons may explain the craze for wearing faux specs.
The first could be wanting to have some fun with the idea of wearing something that brings to mind a student with their nose in a book, while rap is viewed as music from the street and playing hooky.
Another way to explain the popularity of fashion glasses is the character they have.
With new rising stars seeking their fortune in the music industry every day, how they look is essential to standing out amongst all the other talent. Striking oversized glasses, or slightly tinted lenses can lend cachet to any outfit and hopefully make it more memorable.
The more expensive the frames, the more they suggest the MC wearing them has made it in the rap world. And because rappers are idolized, lots of people want to look like them and wear fashion glasses too.
You can find glasses with clear lenses everywhere, Zara, ASOS, H&M and Wish included.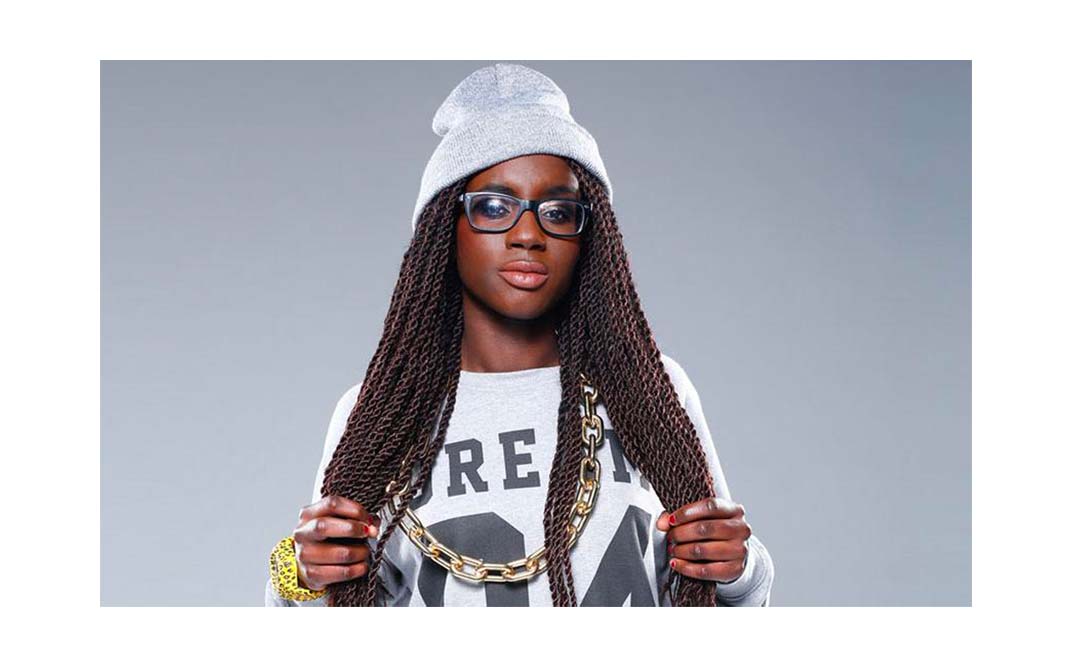 Glasses = intellect
Other than rappers, we've seen other stars (musicians, sports people, actors), as well as influencers wearing specs, even if they don't need them, with frames becoming fashion accessories in their own right.
Not to mention a way of tackling the clichés that image-conscious boys and girls can be stupid or uneducated. Spectacles being synonymous with learning and seriousness in the collective unconscious, they could be harnessed by an influencer or celebrity accused of being superficial to boost their credibility.
Other stars who've been seen in faux specs include: Justin Bieber, LeBron James, American basketball player Russell Westbrook, Gwen Stefani, Madonna, Scarlett Johansson, Chiara Ferragni, Ariana Grande, Rita Ora, Dakota Johnson, Rihanna, Hailey Baldwin, Jennifer Lopez, Ashley Benson, Jessica Alba, Cara Delevingne, Kendall Jenner, Gigi and Bella Hadid and Emily Ratajkowski.
They can certainly come in handy for hiding tired eyes, not to mention limiting the effects of UV rays and protecting against the light emitted by electronic devices – at least if the glasses chosen are adapted for blue light. So, are they all style and no substance?
Not quite…
Written by Eleanor Fullalove