Glasses culture
Cliché Alert: Girl Changes Her Look and Her Life Just by Taking Off Her Glasses
Consistently cropping up in films, TV series and music videos, you'd be hard pressed to have somehow avoided this cliché. Because when glasses aren't being used as shorthand for 'bookish', pop culture often falls back on them to suggest – especially with reference to female characters – that someone is somehow unattractive. We investigate the long-standing stereotype…
There is no shortage of films in which directors have had the 'bright' idea of using glasses as accessories to portray female characters as 'ugly'. Who knows how this cause and effect relationship came to be established, but the cliché is fairly well-entrenched. The same scenario tends to repeat itself: a girl with glasses, braces, a unique sense of style and intelligence to boot  finds love when she gets a makeover, ridding herself of her glasses in the process. Until that point, she was probably invisible in the eyes of her classmates and even mocked for her appearance. In the film She's All That directed by Robert Iscove (1999), Laney Boggs is an unassuming high school art student. She dresses slightly differently, wears glasses, has no interest in plucking her eyebrows or even spending that much time on her appearance in general. Zach is the high school heartthrob, who has just been dumped by his girlfriend. He is the full package: intelligent, captain of the football team and admired by pretty much everyone else at school. Zach's friends challenge him to find another girl he can take to the high school dance at the end of term and make a worthy prom queen. But when his best friend Dean picks out Laney for their bet, Zach describes her as "scary and inaccessible", based solely on the fact that she wears glasses and refuses to take style direction from the in-crowd. So, when the cutest guy in school suddenly starts to take an interest in her, Laney can't believe it. Even she calls herself a "loser" and "ugly", just because she wears glasses. Epitomizing the stereotype, there comes the moment when the guy asks the girl if she has always worn glasses and has ever considered contacts. The conclusion is writ large and the stereotype upheld… you cannot be beautiful if you insist on wearing glasses.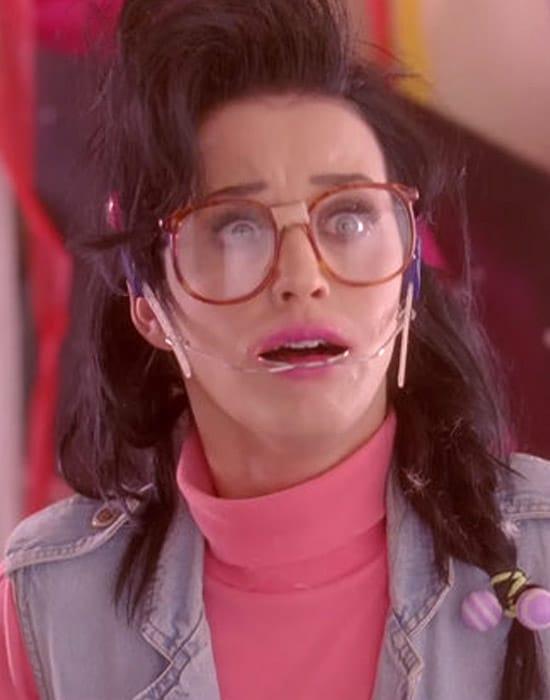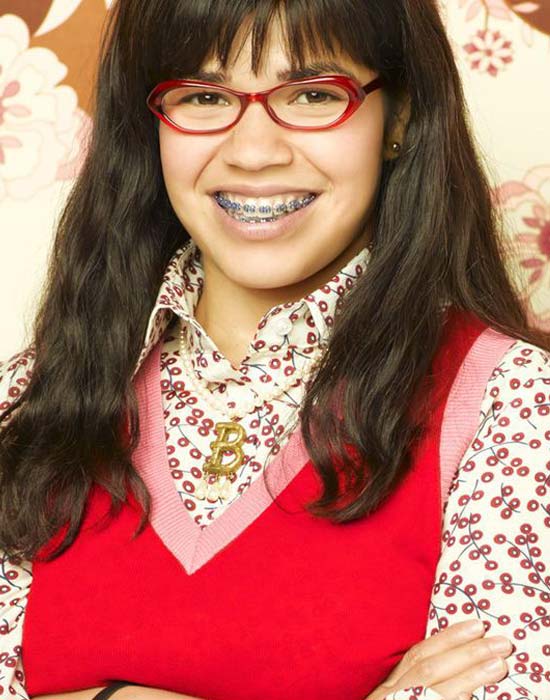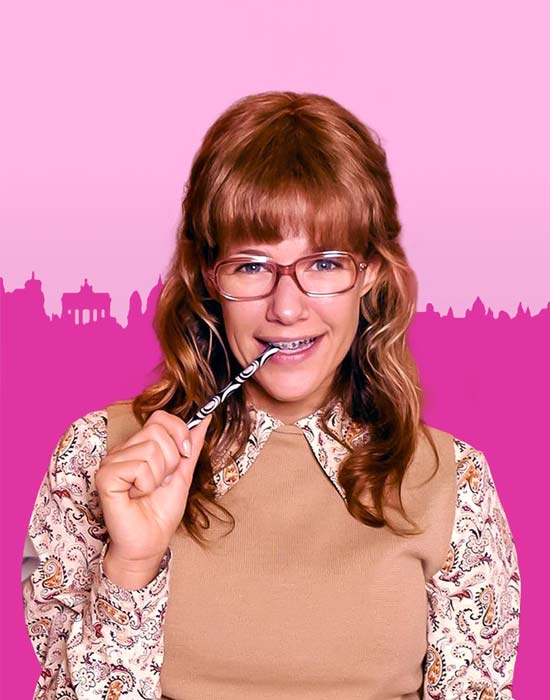 « Better, much better »
The same applies to the film The Princess Diaries with Anne Hathaway in the lead role. She plays the character of Mia, a young woman who discovers that she is a princess. But there's a catch… her grandmother (the Queen) does not think her granddaughter can do justice to the role without a makeover to help her look the part. The stylist brought in to transform her snaps Mia's glasses in two and asks if she has contacts she can wear instead. Mia explains that she doesn't like wearing them, but now that her glasses are broken, the stylist warns her she had better start… The results of the makeover are finally revealed to her grandmother. "Better, much better" she says. Not quite the example of self-acceptance you might expect to be presented to the impressionable young people this film is aimed at, who may be struggling with the idea of wearing glasses in the mistaken belief that glasses make them look ugly! The story shares certain similarities with Ugly Betty, played by America Ferrera. Betty also has glasses, braces, her own look… in spite of which she tries to make her way in the world of fashion. The series was inspired by the Colombian soap opera Yo Soy Betty, La Fea, which aired between 1999 and 2001. Of course, the premise was the same, the main character an apparently unattractive yet intelligent young woman, who has to put up with insults from her colleagues and being constantly belittled. Another adaptation of this soap opera, German this time, Verliebt in Berlin, can be summed up as follows: young woman, not blessed in the looks department, tries to succeed in the cutthroat world of fashion. There are plenty more examples, another one being Katy Perry in her music video for Last Friday Night, in which she plays a teenager, complete with large glasses, mouth guard and a crush on the best-looking guy at school. Finally, who could forget Marilyn Monroe in How to Marry a Millionaire? Her character suffers from short-sightedness and is "forced" to wear glasses, which she hates wearing in front of men because she says, "Men aren't attentive to girls who wear glasses".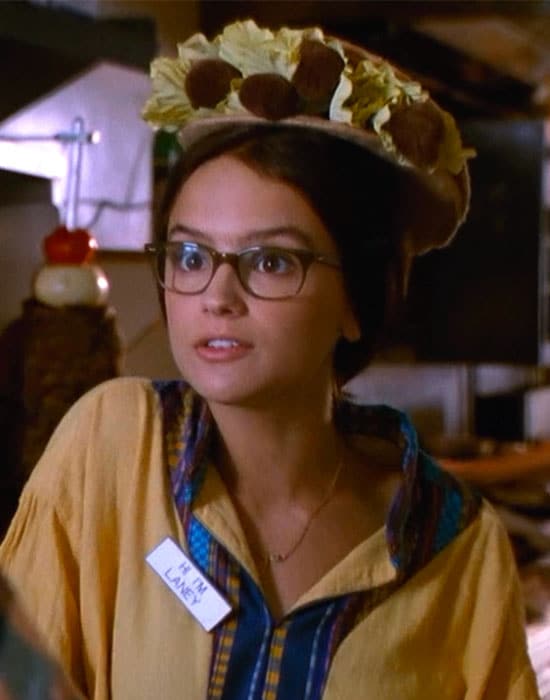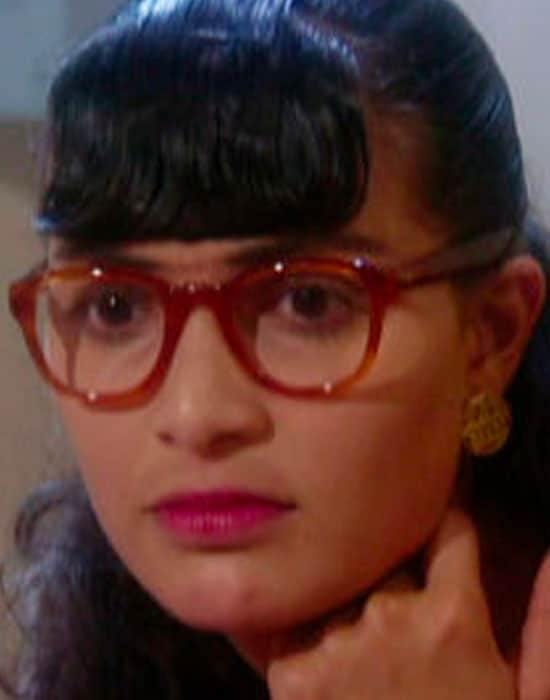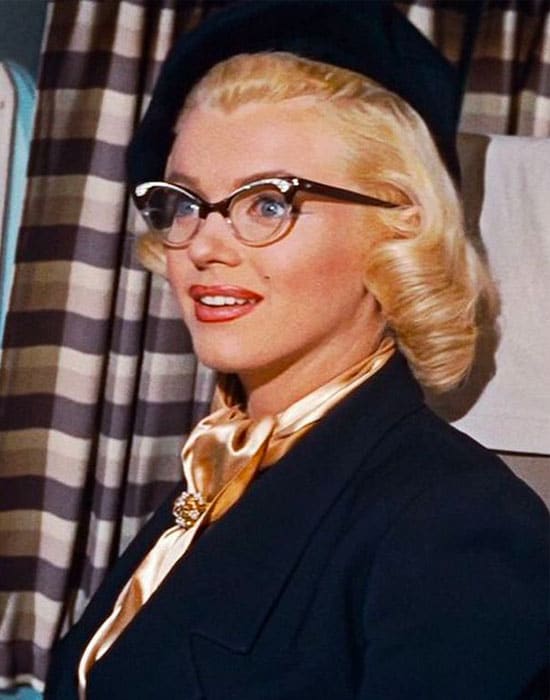 Goodbye Glasses, Hello Beauty?
The message is clear. To be beautiful, try switching to contacts instead. And while you're at it, sort out your eyebrows and overhaul your wardrobe. Of course, this cliché is not new, and we have to hope that it does not reflect reality, even with philosophers like Charles Dollfus asking "Why is it that even the most attractive woman in the world loses her allure when she wears glasses?". So, it is up to us to ask how an invention designed to improve our eyesight and our lives, could end up being used – among other things – to convey ugliness in pop culture? But of course, there is no acceptable explanation, or any study that could try to answer that. The stereotype conveyed though films can't have helped the case for glasses, which have long been considered undesirable, despite having become much-loved accessories in many fashionistas' closets. Unfortunately, some hang-ups still persist, as can be seen from looking at the questions along the lines of "Do glasses make you look less attractive?" being asked by girls in online forums. Proof perhaps that this cliché still has legs…