Tendances
What are the must-have sunglasses for summer 2023?
Whether aviators, wraparound, or square, all in black, tortoiseshell, or pop colors, with bold lines or a classic style, in countless shapes and colors, summer 2023 eyewear is pairing past aesthetics with modern fashion – and even looking to the future. In its pursuit of flawlessly trends, EYESEEMAG has found the 48 women's sunglasses that you just have check out – to be perused and purchased to your heart's content. Here's a quick rundown of the best looks and models for the sunny season!
2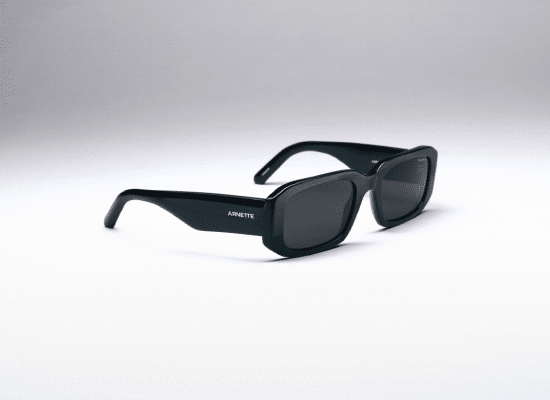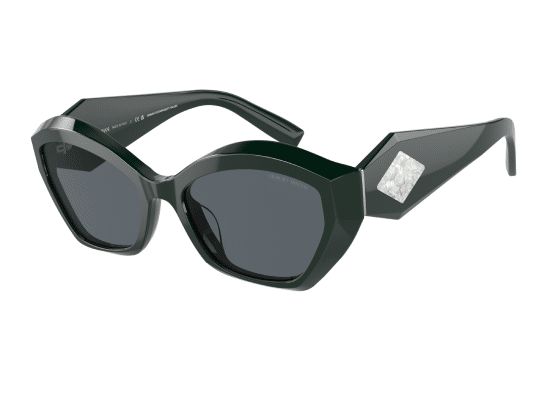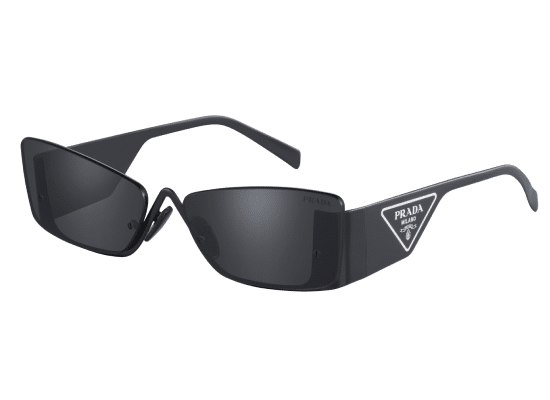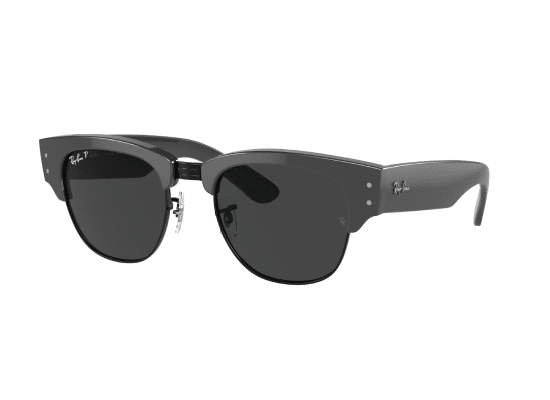 ALL-BLACK IS STILL SO FASHION
With revisited Ray-Bans, the elongated style of Arnettes, and extravagant models by Prada and Giorgio Armani, full-black sunglasses always have a few more tricks up their sleeves. Unlike color sunglasses, black is timeless for men and women alike. Once again, it has positioned itself as the fashion statement of the season, and one of the leading trends of all time to be (re)discovered again and again.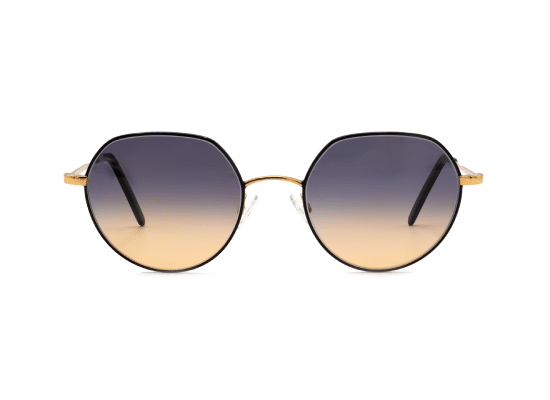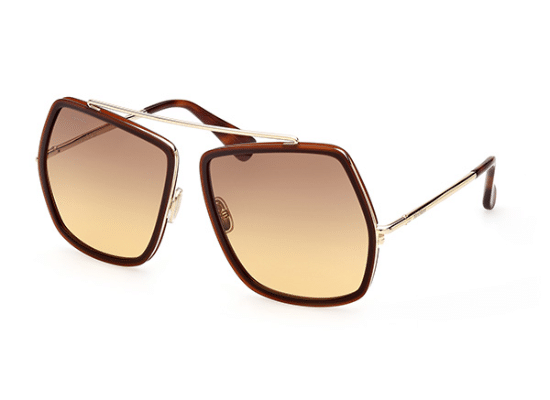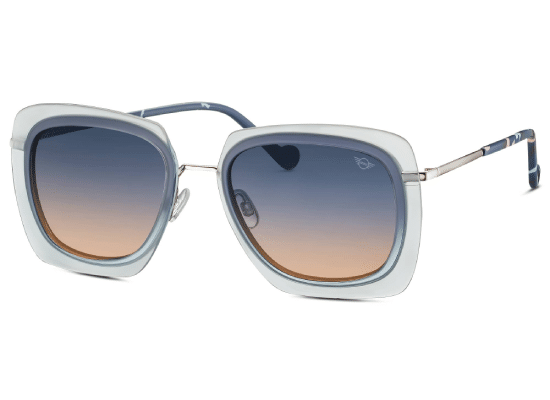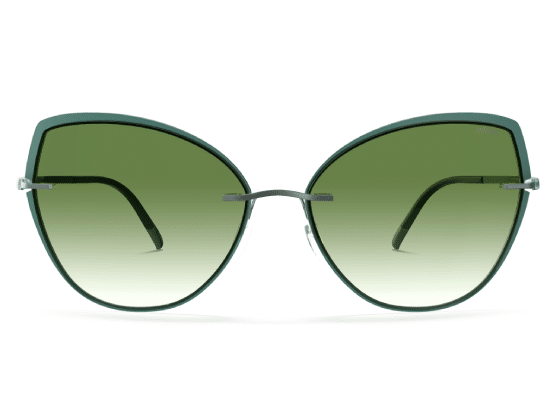 THE COLOR TINTED TREND
Yes to tinted lenses – but not just any old ones. Following on from last season's pink, sunglasses with gradient lenses are perfect for turning heads and bringing out a woman's beautiful eyes. Go for a vacation in Portofino with MaxMara and Silhouette, get that Coachella look with Marlone, or bask under the Ibiza sun with Mini. You can take them everywhere! You can even opt for the optical version thanks to the vast range of photochromic Transitions lenses by Essilor.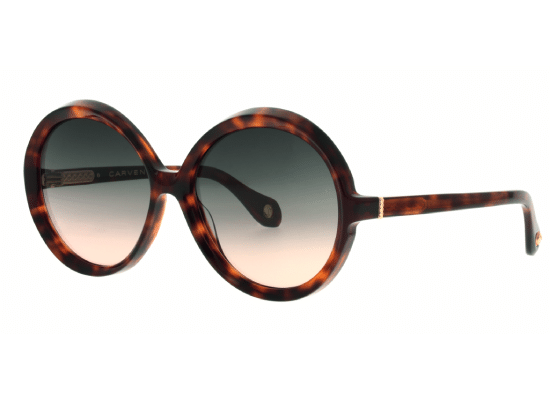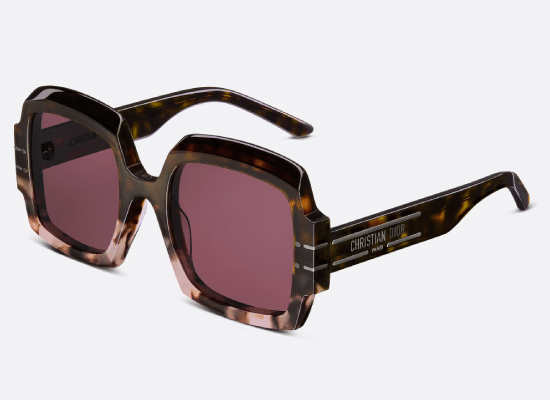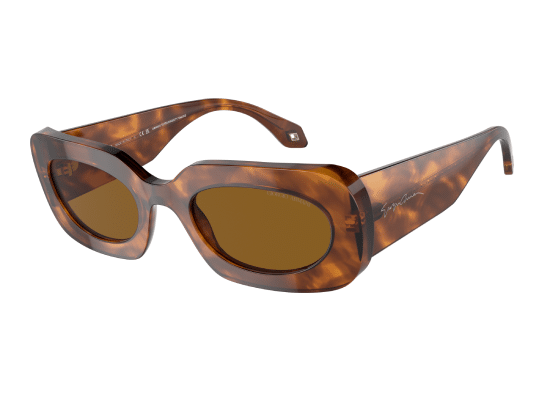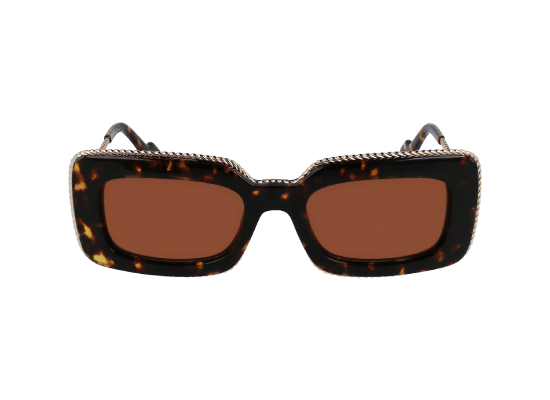 FEMININE TORTOISESHELL
We warned you: the tortoiseshell trend is back! Eternally fashionable (and animal friendly, as actual tortoiseshell is no longer used), this absolute eyewear classic is once again winning over designers, brands, and women by focusing on originality. For ultra-chic sunglasses, tortoiseshell pairs perfectly with gold detailing in the models by Carven and Lanvin. Matched with gradients of brown or pink, it displays its full elegance with Dior. And it can even feature on oh-so trendy chunky frames in bio-acetate as seen with
Giorgio Armani.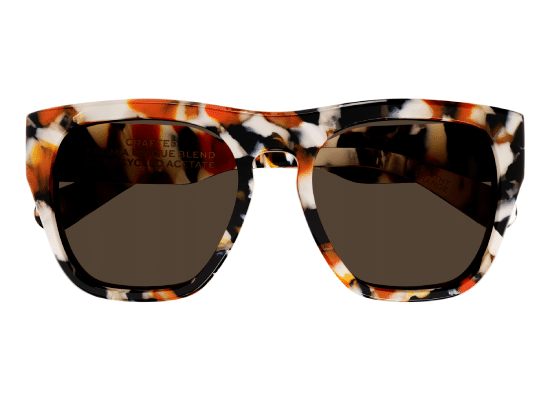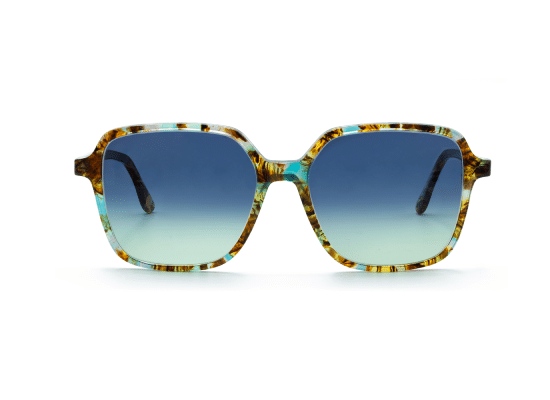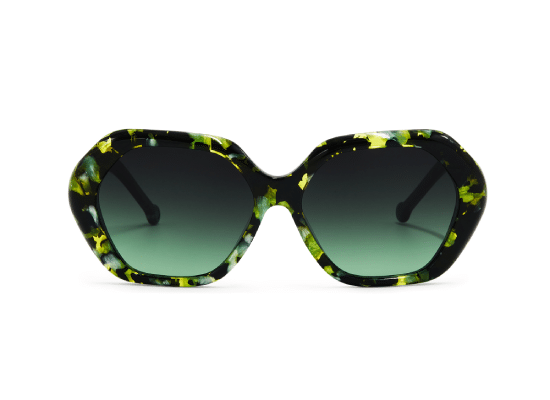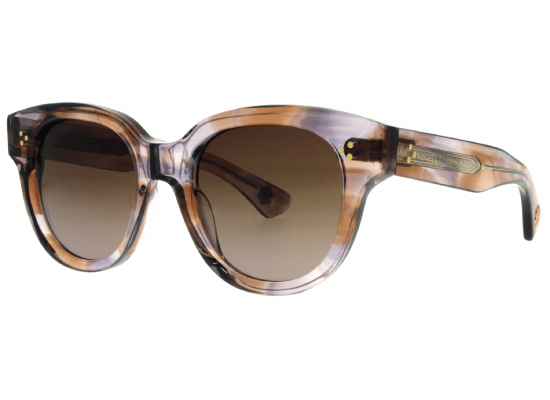 STYLISH, ARTY COLLECTIONS
Presented in flashy colors with a twist, this style of frame is becoming an exciting, punchy alternative to the tortoiseshell featured above. Having recently appeared on the fashion eyewear scene in general, and with sunglasses in particular, the multicolored, flecked style is anything but ordinary. Opt for an eye-catching paintbrush effect in black and neon from Nathalie Blanc, marbled orange, white, and black by Chloé, pastel pink by Paul & Joe, or even in a jungle motif from Marlone Eyewear, one of the emerging brands to watch from SLIMO 2022. A real statement-piece for women who see things differently.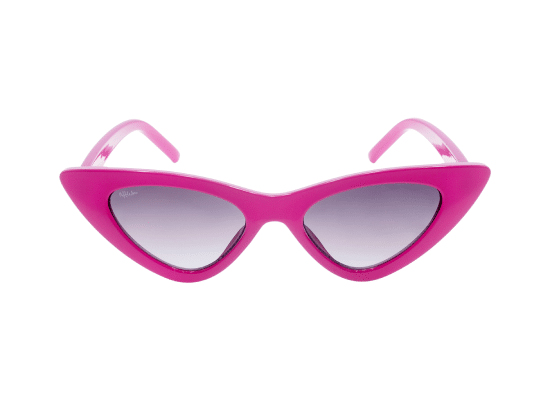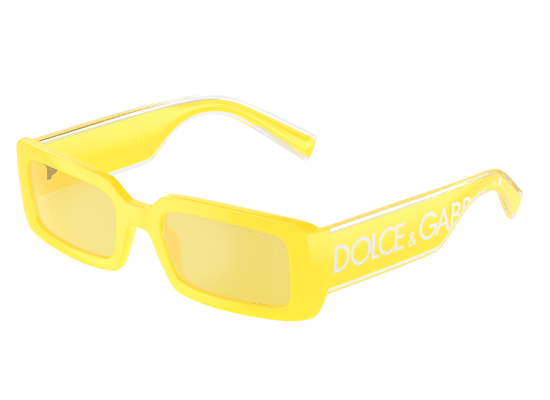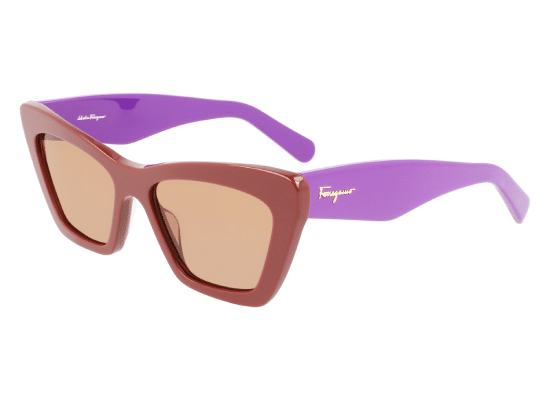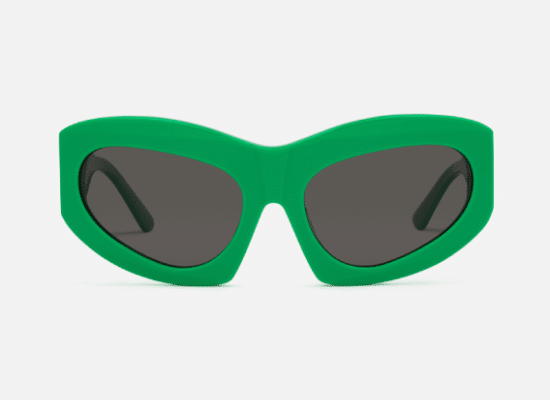 POP-INSPIRED COLORS ARE HERE TO PARTY
In the wake of Impressionist sunglasses, let's take a stroll around a pop-art gallery and its color-packed aesthetic! Eyewear designers and brands have borrowed this style's energy to turn heads among envious Millennials. Look no further than Kylie Jenner, the world's biggest female influencer and ambassador for Dolce & Gabbana, whose black DG Elastic model is also available in a decidedly Sicilian lemon yellow. You can also catch these objects of pure desire in block colors from Ferragamo, in green by Jimmy Fairly, and in astonishing pink by Afflelou.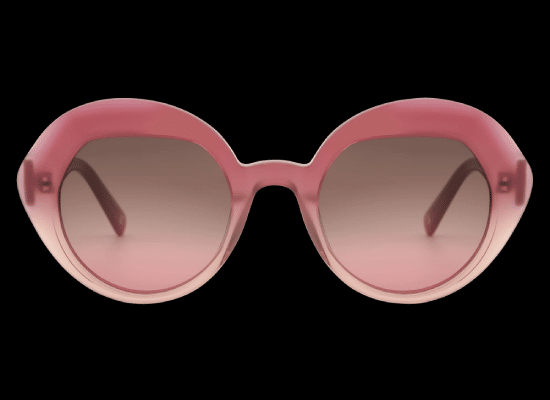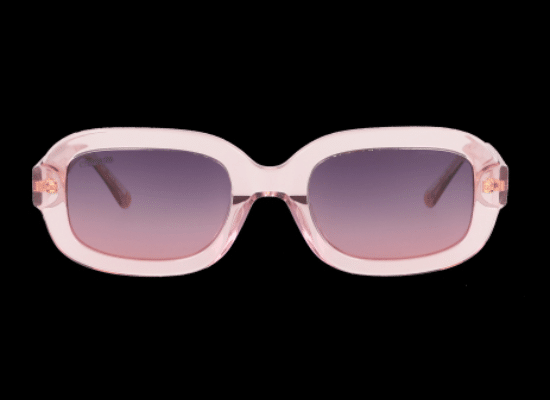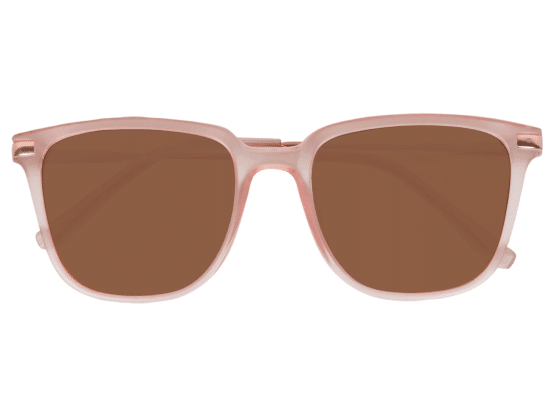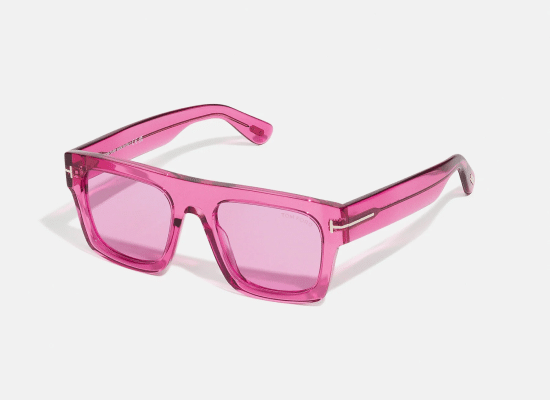 PINK IS THE NEW BLACK 
Just like last summer, frames in pastel shades, fuchsia, or different hues (with optional matching lenses) are back to make you see life in HD. During the sunny months, among all these colors, pink is of course still on-trend. However, this year's pink is more "strong woman" than "sleeping beauty." Alongside models by Tom Ford and Acuitis, there are also more budget-friendly options at Optic 2000 and Isotoner. Yet another reason to keep your shopaholic glasses firmly on!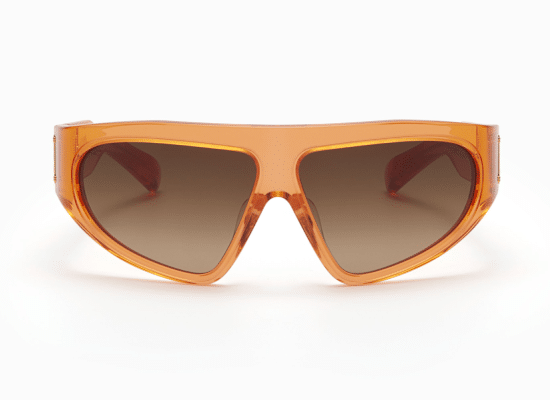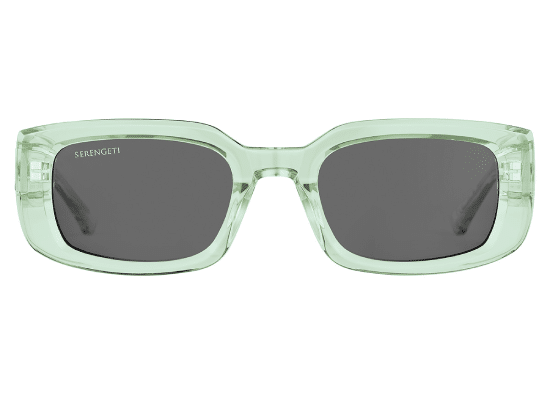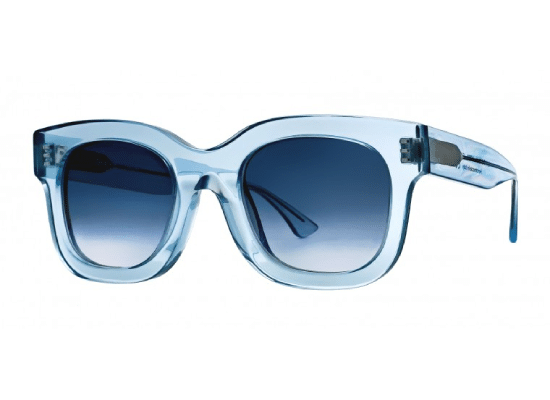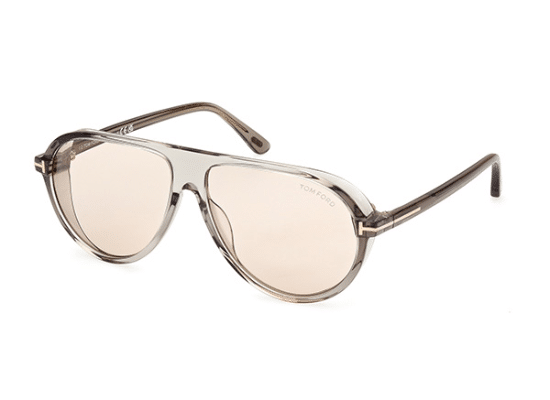 TRANSLUCENT EYEWEAR GETS SOME COLOR
It's clear as crystal, translucent plastic is back with a bang. After gracing the women's fashion week runways in 2018, these frames are a major and growing trend. We told you about it for summer 2022 and we're telling you about it again, simply because there's no getting away from it! Brands such as Tom Ford, Balmain, Thierry Lasry, and Serengeti feature it in all sorts of styles and colors. A pepped-up splash to refresh summer looks without weighing them down.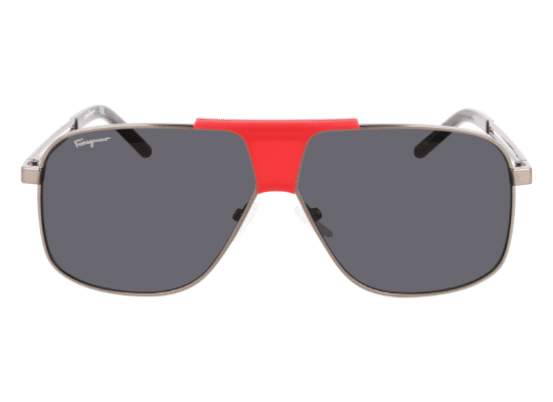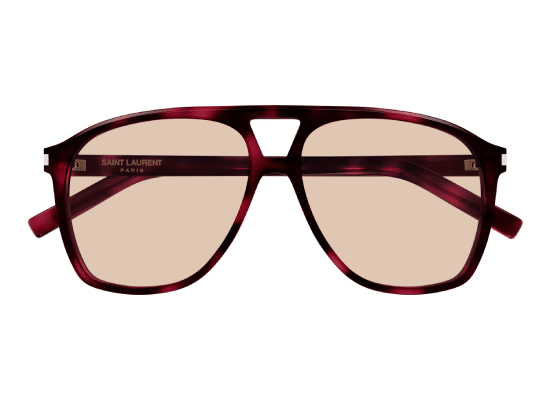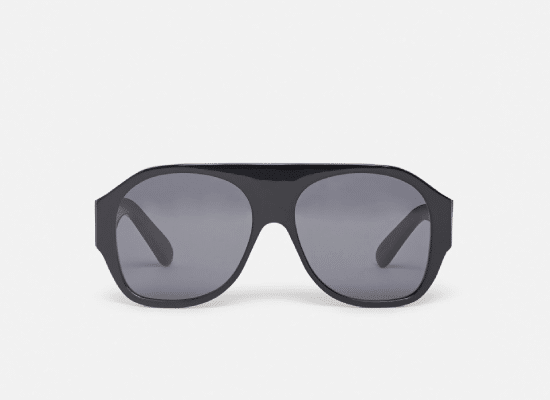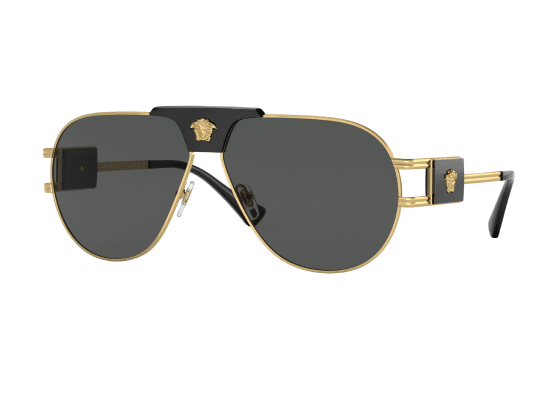 BRANDS REVISITING THE AVIATOR CLASSIC
When we talk about new shapes, the ones inspired by the eternal aviator aesthetic are some of the best. Unisex eyewear is definitely on-trend, so indulge in a revisited model in opaque black by Stella McCartney, in deep Bordeaux by Tom Ford, with a splash of blood-red on the tips by Ferragamo, or with a bling-bling frame by Versace. The Top Gun reboot helped this style take off once again ; it's now up to us to take advantage of its high-flying potential!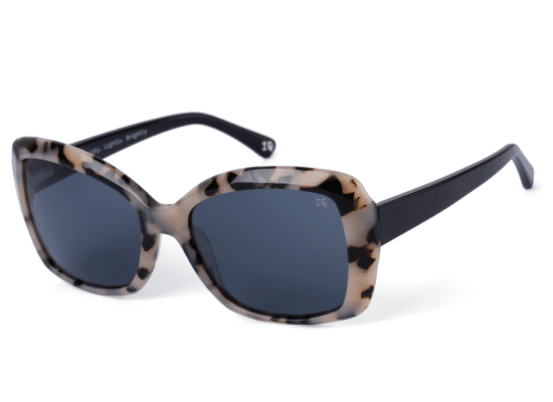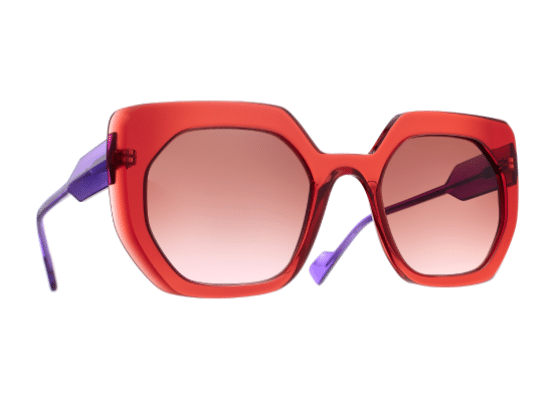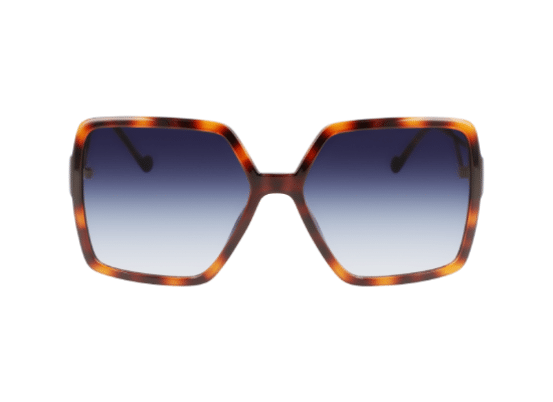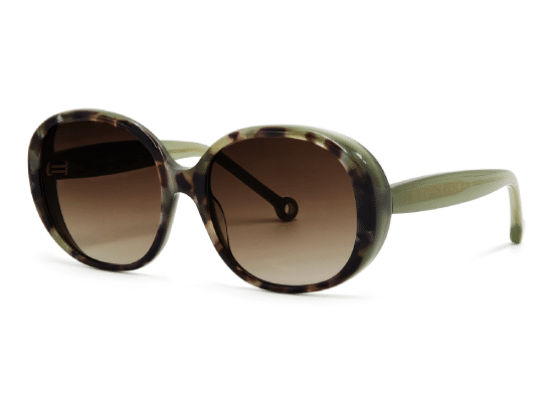 AN OVERSIZE LINE FOR A GLAMOROUS WOMAN
Retro is a constant, but this time we're honing in on ultra-feminine XXL frames. Chunky structures are ideal for the glam' 1970s gal, which can be found in oversize square models by Caroline Abram, Liu Jo, and Botanik, or in a round version by Nathalie Blanc, which offers an eternally chic, peerless style. Think Jackie K, but from the third millennium.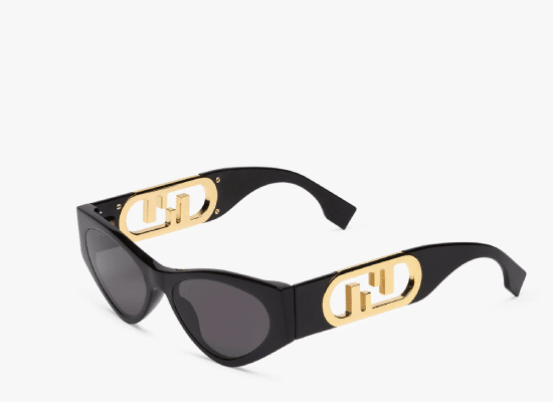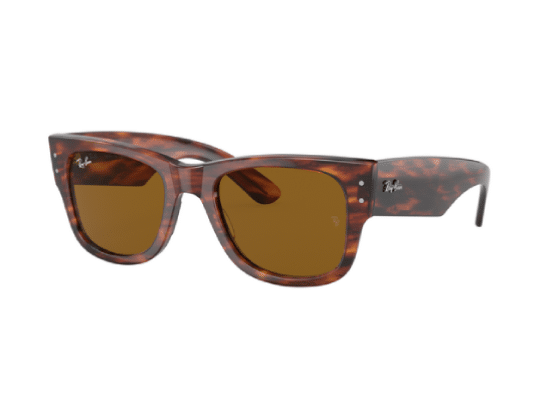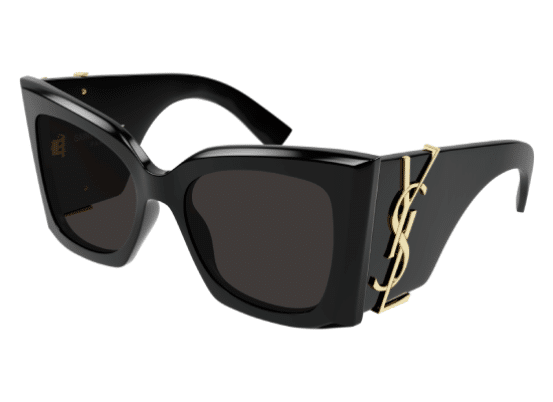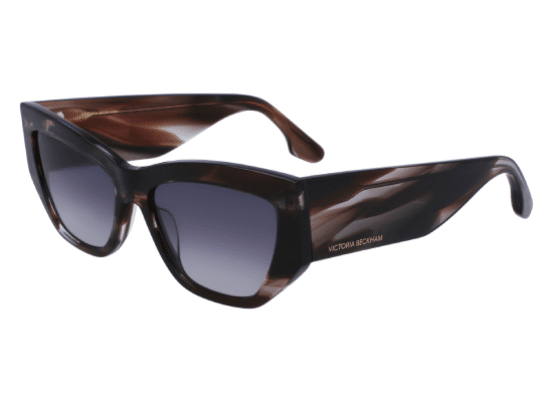 MUST-HAVE GLASSES WITH XXL TEMPLES
Frames are not the only features with big ambitions. For the last two seasons, temples have also been coming into their own – to the point of stealing the show. We picked up on them last summer through the oversize, flashy, signature logos by Fendi and Saint Laurent. However, these pieces can also stay understated, as seen in models by Victoria Beckham. Even the legendary Ray-Ban Wayfarers are getting a new look with a Mega line for a boost in personality and character. Perfect for It-Girls in search of something fresh.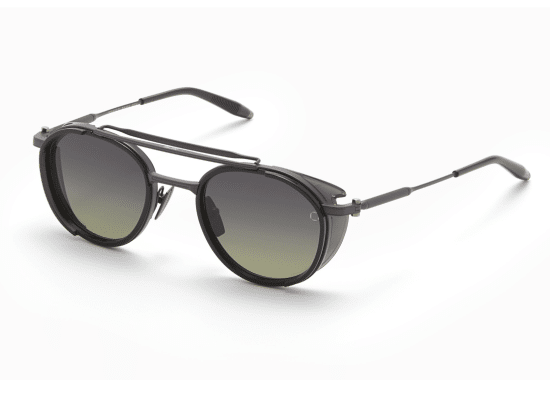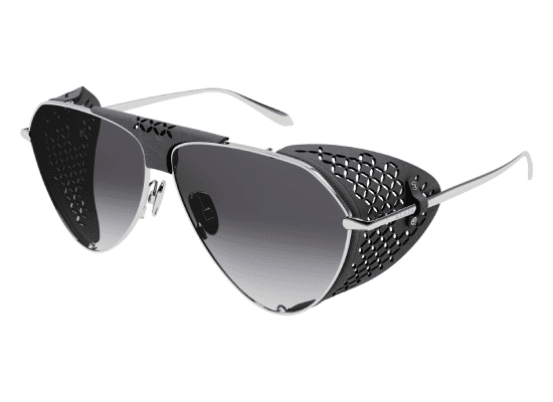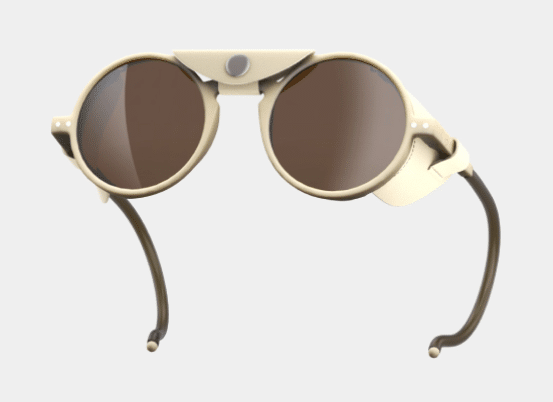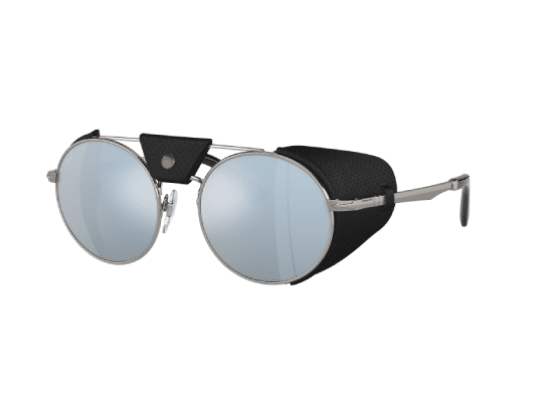 A FASHION SEASON ON ICE
It looks like temples are where it's at! More out of elegance than any real need for protection (just like the ski goggles last summer), we're going for high-altitude eyewear and iconic removable or fixed shields. The legendary Persol Protectors in metal and black leather are the perfect example. On the back of the fashion success of its Glacier model, Izipizi has created a new version with category 3 lenses adapted to the urban fashion scene and driving. Meanwhile, Alaïa and Akoni have revamped this style to create must-have pieces at the peak of fashion.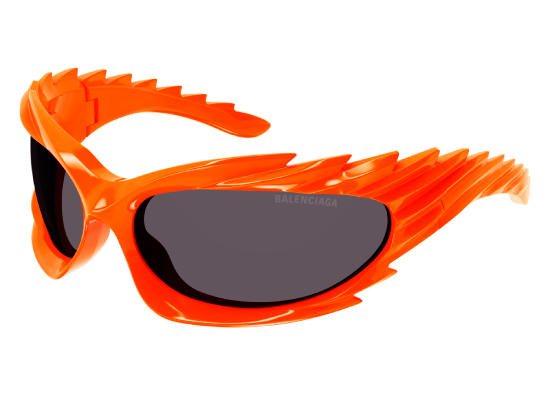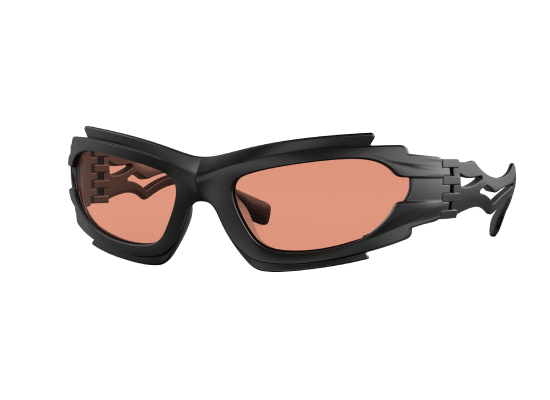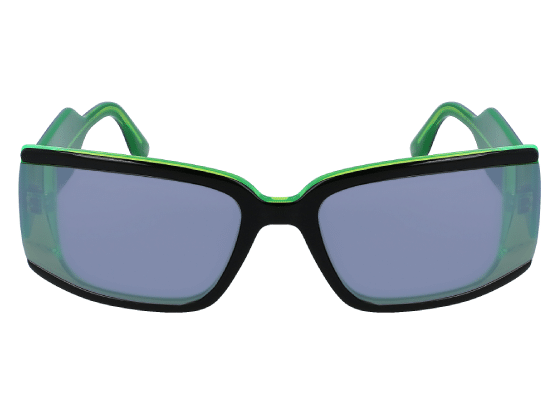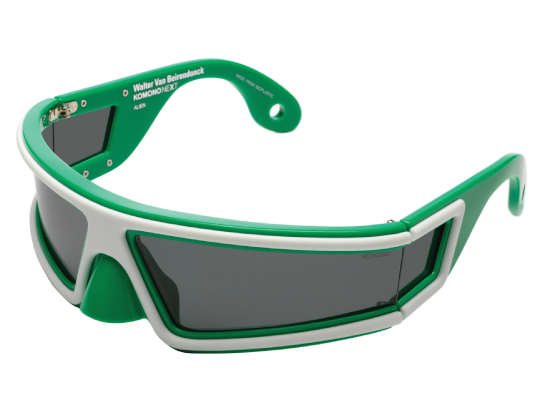 SPORTY FUTURISTIC MODELS ARE THE OVERALL TREND CHAMPIONS
The fashion potential of sporty glasses also applies to the city, with original revisits reserved for fashionistas with an eye for avant-garde looks. In the wake of the cycling short and running shoe trends, sports have taken over planet fashion with the daring and flair so typical of ultra-stylish brands such as Balenciaga, Komono, Burberry, and Karl Lagerfeld. The result is a blend of flashy colors and black in a futuristic twist, which is already well ahead of upcoming trends.