Trends
Christmas: Why not give him a pair of unique sunglasses?
At Christmas, we're all looking for THE perfect gift that is sure to please. And when it comes to the latest trends, men are no exception. So if you're looking for a pair of sunglasses to give for Christmas, and don't want to put a foot wrong, mixing up their style with their hobbies is a winning combination that will look great under the tree. Get the 2022 trends down early with our Christmas special edit of sunglasses for men.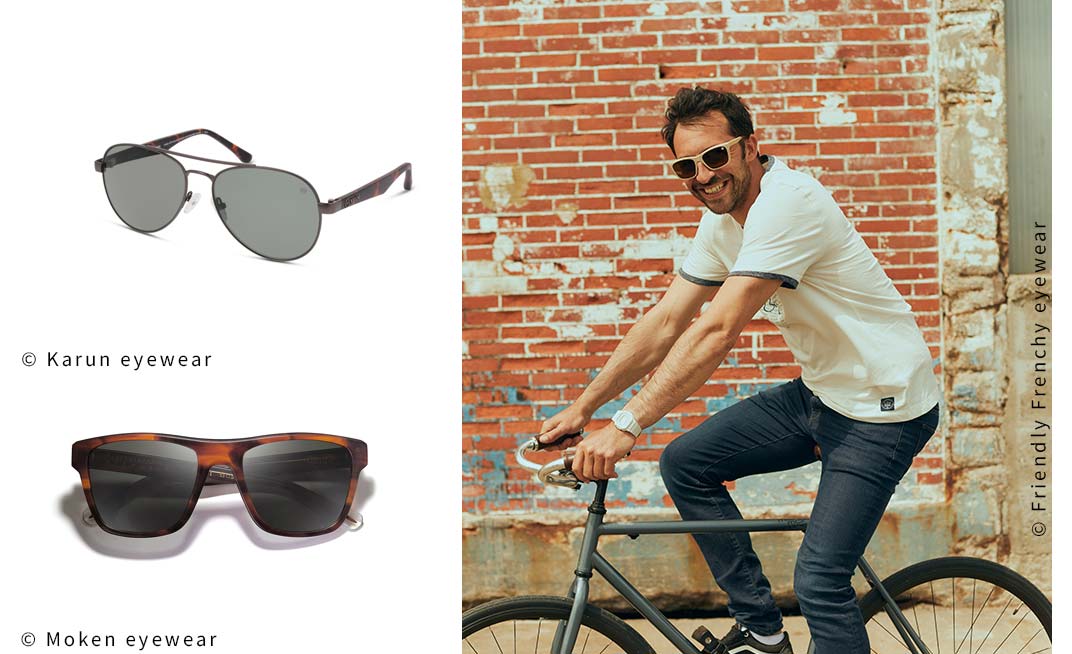 Christmas for the eco-responsible
Any self-respecting modern man puts the planet first. Sustainability and responsibility go hand-in-hand as eyewear brands compete with each other to preserve nature without sacrificing quality and style. If eco-friendly glasses are on his list, these models are made for him.
Friendly Frenchy, the bio-sourced eyewear which uses recycled shells as a raw material, and is 100% made in France.
Moken, the 100% bio-compostable glasses that break down in just 120 days.
Karün, Ecological, but also sustainable, they are made from recycled waste collected by local communities in Patagonia.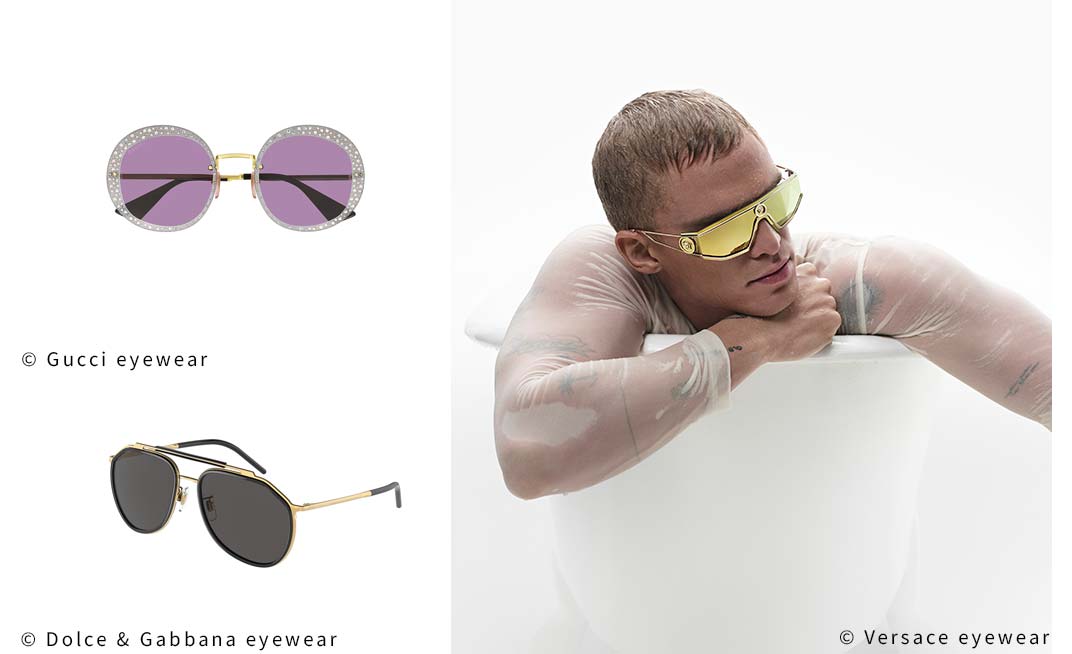 Christmas for men who love bling
Exit the fake glasses and enter statement-making sunglasses. With diamanté, logos, unisex styles and gold hardware designed by everyone from rappers to super brands through Generation Z, go bold or go home this Christmas.
Versace, XXL with the Medusa head logo and mirror-effect mask, Generation Z icon Cody Simpson is in his element.
Gucci, crystals and gold monogramming channel all the glamour of Hollywood in a collection dedicated to men.
Dolce & Gabbana, the ideal marriage of bling and chic for a perfect Holiday collection.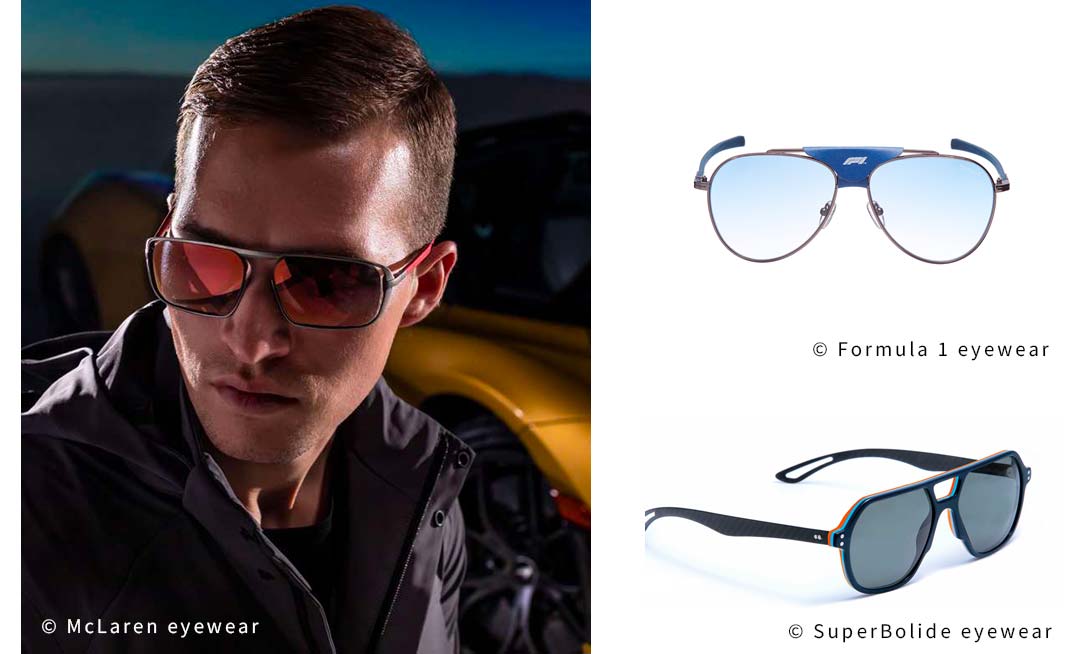 Christmas for petrol heads
If he loves car racing and muscle cars, never misses a Formula 1 event and can recite Sébastien Augier wins, take it to the next level and gift a pair of sunnies inspired by the world's top racetracks. With style and technology worthy of the high-tech automotive industry, teamed with classic car-level durability, these glasses are in pole position.
The Amy x McLaren, The ultimate luxury for driving without distracting light changes.
Formula 1 Eyewear, Created for the 70th anniversary of the Silverstone Grand Prix, these glasses combine 3D printing and durability.
SuperBolide, The No. 691 Daytona is as light, shiny and stylish as the beautiful cars it references.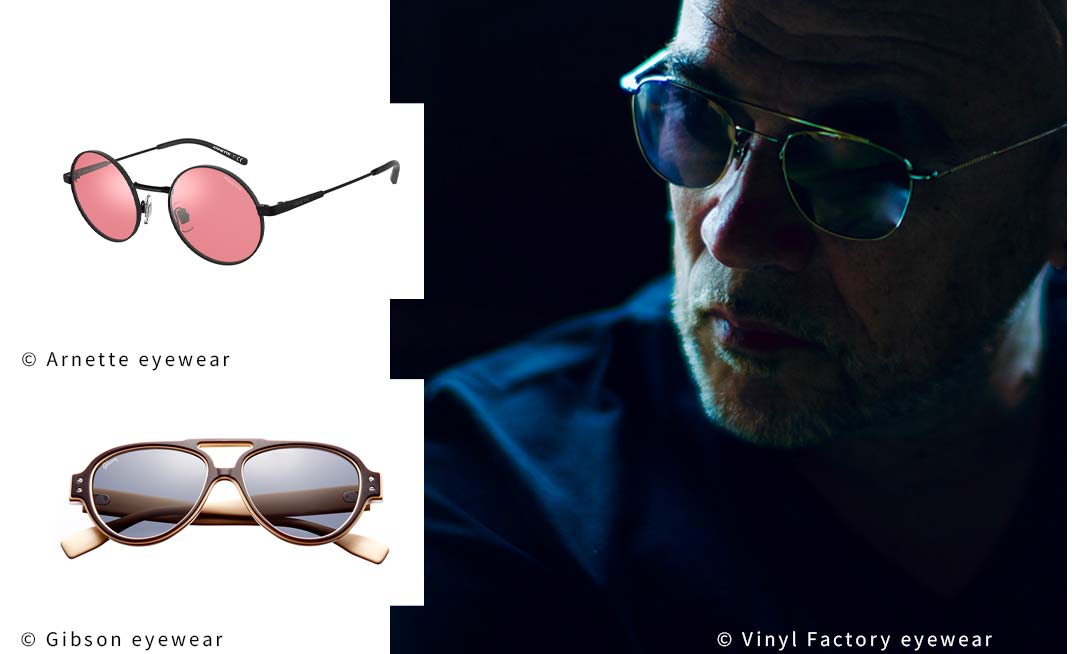 Christmas for music fans
Rock, pop or beats, let his sunglasses speak for him and his music, and pick a pair inspired his idols, and all the shades-wearing record sleeves he collects. For Christmas, look to collabs between the most desirable glasses brands of the year.
Vinyl Factory x Pascal Obispo, in stainless steel with the artist's signature and logo.
Zayn x Arnette, a retro look gets an update that will delight Zeyn fans
Gibson Sunglasses Collection, both materials and details pay tribute to the legendary guitar brand.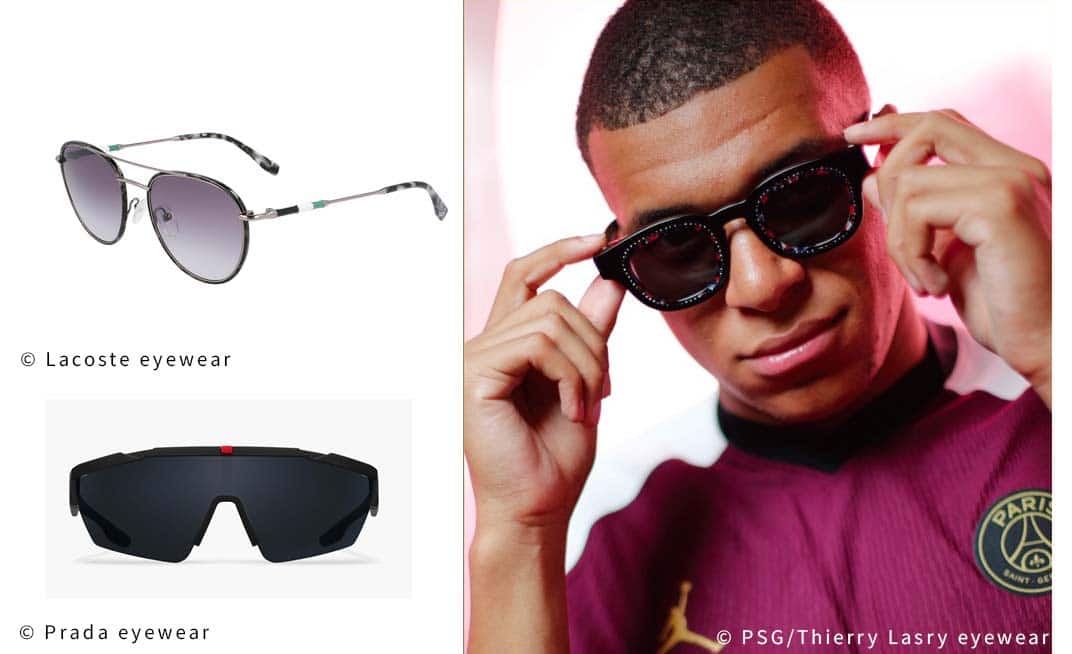 Christmas for sports fans
He subscribes to all the sports channels, and doesn't miss a single game or a high-level competition. If he's wondering which glasses to wear for each of the many sports he's into, or simply wants to wear a pair designed by his favorite sportsmen, consider Novak Djokovic, PSG or America's Cup glasses.
Novak Djokovic x Lacoste, class incarnate both on and off the court, the collab between the world number 1 and the crocodile-logoed brand is a sure-fire winner this Christmas.
PSG x Thierry Lasry, Messi, Mbappé and Neymar have leant their names to a line of luxury glasses in exclusive blue, red and white acetate.
Prada Linea Rossa Impavid, inspired by the world of sailing, these sunglasses are designed to face all weather conditions.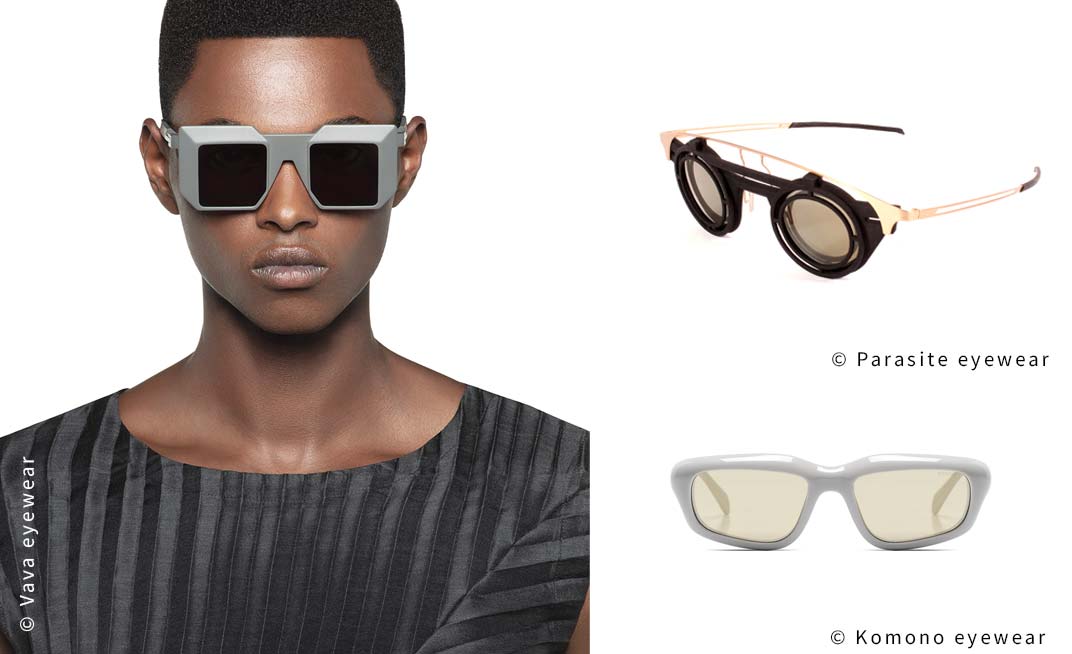 Christmas for sci-fi fans
This year, go for futuristic shapes straight out of the science fiction novels, series and comics that he loves. As a man of the third millennium, we're sure he's at one with his sunnies without becoming a real cyborg just yet. But in any case, anticipation levels will be high with futuristic frames.
Vava, the perfect alliance between art, technology and futuristic design makes the brand unique.
Komono, or when the Moon and its cycles inspire a Lunar collection with multiple reflections and contrasts of white.
Parasite, The Matrix universe re-imagined by the incredible Hugo Martin, founder of the brand.