High-tech
L'Amy Moving Up a Gear with McLaren
Never has designing sports cars had so much in common with designing glasses. The British automotive manufacturer is moving up a gear with the McLaren Vision Collection. Read on to find out more about its partnership with L'Amy Group.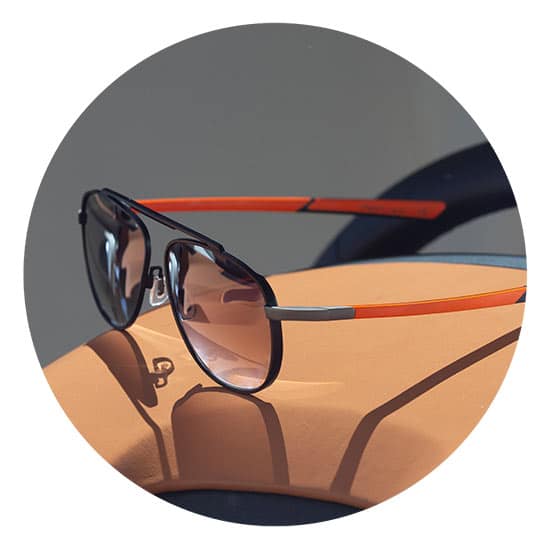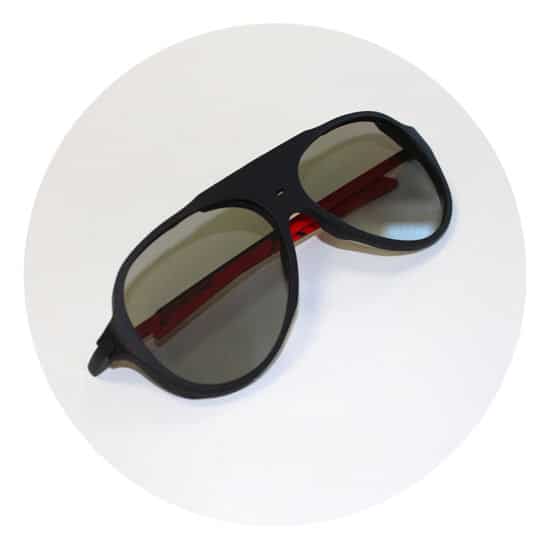 French optical specialist L'Amy Group makes glasses under license for well-known brands like Sonia Rykiel, Chevignon, Cerruti 1881, Made in Italia and Le Temps des Cerises, among others. But this isn't about the group or its work in developing the craftsmanship required for manufacturing eyewear, so much as the McLaren Vision Collection… L'Amy has joined forces with the famous British automotive manufacturer McLaren to create a range of glasses costing up to 1,700 euros. Here, we reveal what makes these frames so special.
Top grade expertise and design
Technological innovation and luxury epitomize the L'Amy x McLaren collaboration. Not only is the titanium frame front of the McLaren Ultimate Vision glasses 3D printed, but the program used to produce them can also incorporate face-scanning technology. The tailor-made glasses are supremely lightweight, ensuring they are comfortable to wear as well. Another special feature relates to their design, the lenses being held in place at just two contact points that release them from tension. In fact, L'Amy won the Silmo d'Or 2018 design award for technology and innovation for this very model. "Simple" luxury has well and truly given way to "luxury tech" with these frames. Arms made from overmolded titanium make it possible to achieve an exact fit. No detail has been left to chance in this collaboration; even the way the arms open recalls how the doors of the McLaren cars operate. In addition, the names of the various frames also refer to the latter. The glasses in this top-of-the-range collection can be modified to suit the individual, in line with three different levels of customization. Firstly, in terms of color, as there are five different colors to choose from. Secondly, you can opt for the overmolded titanium arms that we mentioned, to tailor the glasses to the shape of your face. The final tier of customization, which is on its way, relates to size and the iPad app that will allow your optician to measure your face and ensure your frames fit you to the nearest millimeter. Offering seven different frame shapes, four pairs of sunglasses and four pairs of spectacles, this collection just keeps on giving!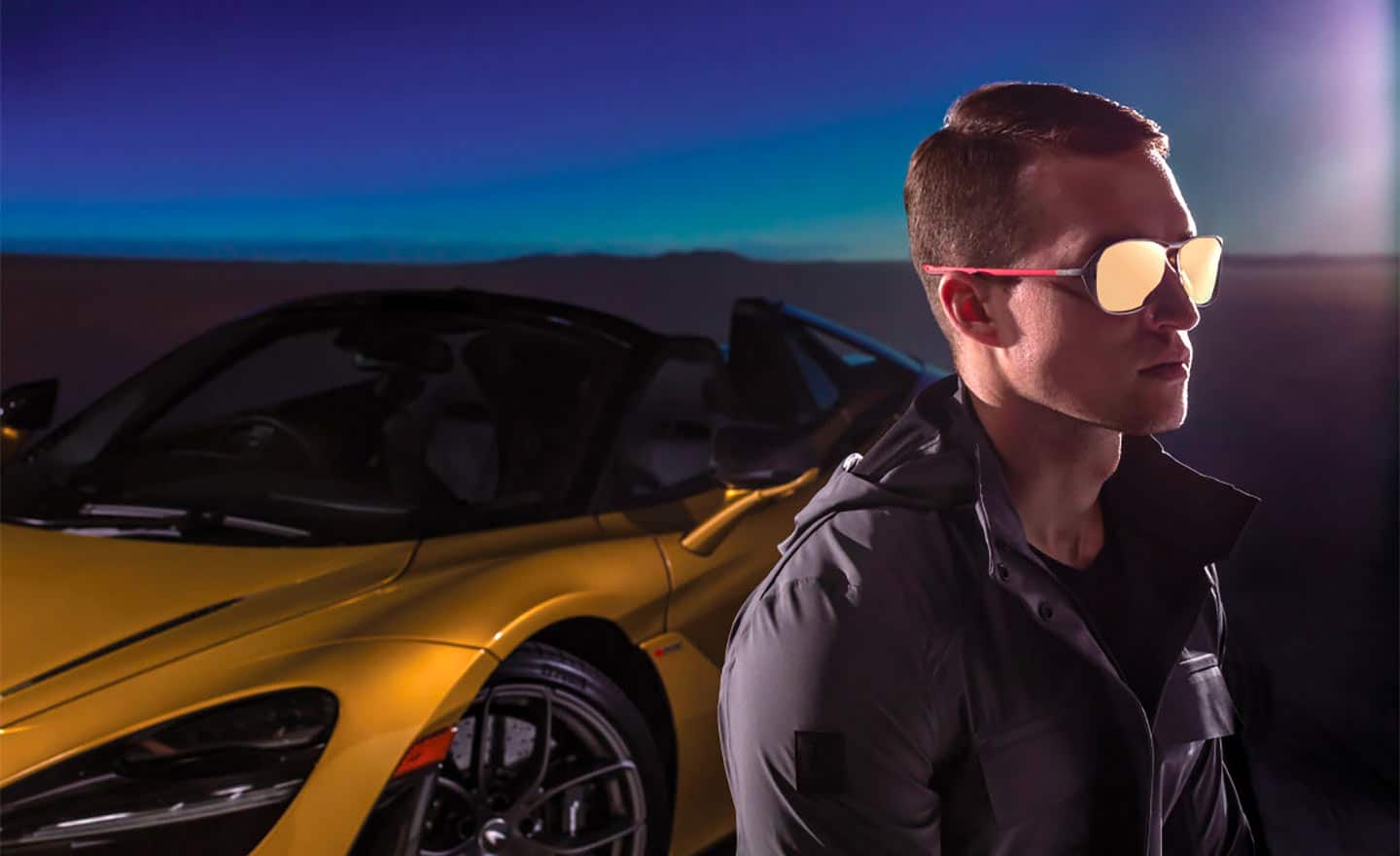 "OneSec" technology
This year, L'Amy Group is back with the McLaren Super Series. Made in Japan, the Super Series collection has the same innovative spirit as the Ultimate collection, bar the most exciting new feature of the McLaren Super Series Electrochrome sunglasses. That being "OneSec" technology and mineral lenses with integrated LCD technology. A cell located on the frame front measures light intensity and allows the sunglasses to adapt to the light conditions in under a second, even from behind a windscreen, turning them from dark to clear (or vice versa). This is obviously of enormous benefit when you're driving and don't want to be switching between regular glasses and sunglasses. Especially as on the road, a few seconds' lapse in concentration can have devastating consequences… Although this collection of innovative glasses was originally designed to be worn in the summer, that didn't take into account the full potential of their hydrophobic and oleophobic properties, affording the wearer optimal vision. Even in the rain, these glasses won't get wet. In fact, they'll even repel oil and grease. Little wonder then that there is talk of this collection setting new standards in eyewear.