High - tech
The future of eyewear I: what technological revolutions can we expect?
Could smart glasses one day transform everyday life for the general population? Google Glass may have taken up the challenge as early as 2012, but Apple, Facebook, Microsoft, Amazon and even Snapchat have been working on their own versions for some years now, pointing to growing competition in an emerging market. In this first introductory part of an extensive exploratory feature on smart glasses of the future, we'll start by looking at why the digital giants are all focusing their attention on glasses.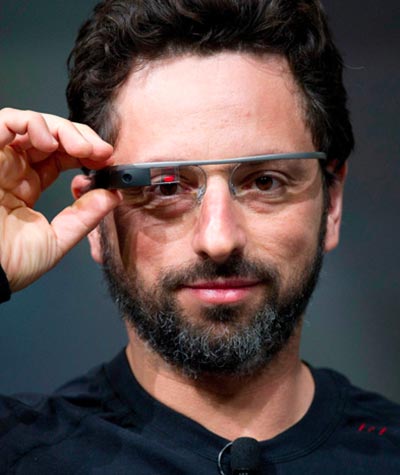 The trailblazing Google Glass project
Developing "sci-fi sounding technologies that aim to make the world a radically better place" is the ambitious aspiration of Google's most secret research department, X (formerly the Google X Lab). Founded in 2010 and headed up by Sergey Brin, one of the founders behind this American giant, it brings together leading experts, researchers and engineers from the firm to work on breakthrough innovations ranging from AI to space exploration, via driverless cars and artificial meat, over at Mountain View.
Among the initial projects most familiar among the general public was Google Glass. Presented with great fanfare at the Google I/O conference in 2012, the smart glasses described at the time as "electronic informative AR glasses with clear lenses" sounded promising to many analysts and promised to change everyday life for their users.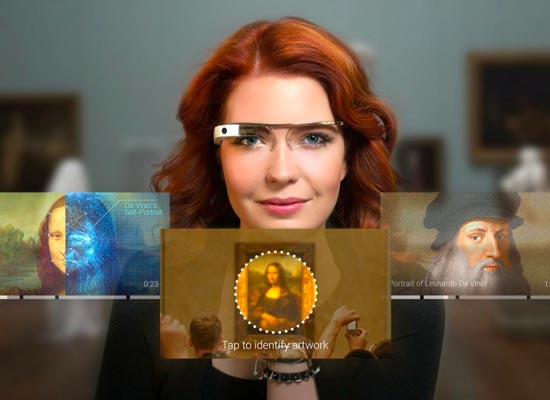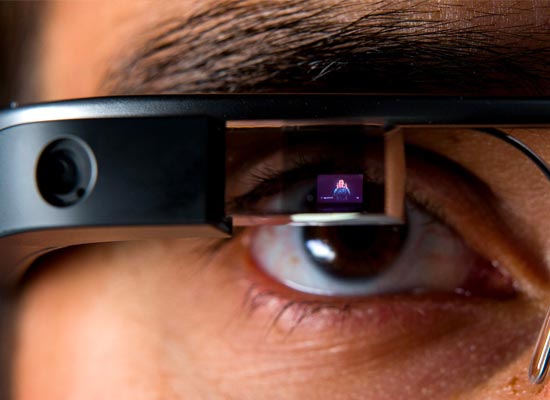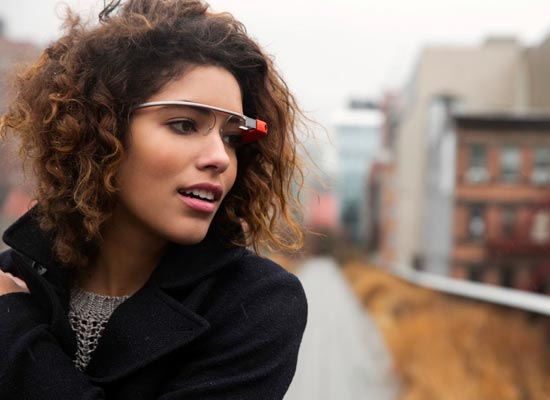 But less than three years later, marketing to the general public had stalled and Project Glass was given a complete overhaul by Tony Fadell, former Apple executive and cofounder of Nest, a company specialising in home automation.
Criticised for being too big, impractical, ugly, overly complicated, technologically immature and above all, raising privacy concerns on account of the camera that could film people without their knowledge, public sales of Google Glass ended in 2015. Still convinced of the potential of their glasses, Google then started working with companies including Boeing, DHL, Volkswagen, General Electric and the medical profession to design glasses for professional use, focusing on artificial intelligence. Mid-way between augmented reality and virtual reality, users can interact in real time with a virtual workspace that merges with their real-world space, known as mixed reality. As a result of this collaboration and experimental research, Google Glass Enterprise Edition was unveiled in 2017 and will soon be replaced by the new version revealed back in May.

Competition hotting up between GAFA members
Despite both leaks and increasingly persistent rumours, Apple HQ is yet to make an official announcement about the hypothetical release of "Apple Glass". It is Apple policy not to communicate much – if anything – about its upcoming products. But what we do know is that in addition to the plethora of patents already filed, the brand has invested heavily in this project, buying up a dozen start-ups specialising in augmented reality over the past four years. Apple may intend to become a key player in this market, but other digital giants have also revealed similar ambitions recently.
First of all, Facebook announced in September that it was working on smart glasses with Luxottica. Collaborating with one of the world's leading brands in the manufacture and distribution of spectacle frames has clearly established the company's aspirations regarding smart glasses. The same week, Amazon showcased its Echo Frames – eyeglasses with built-in microphones and the ability to interact with Amazon's voice assistant, Alexa. Although the technology used in the Amazon glasses is relatively basic for now, more advanced features are bound to be added as new versions are released. In any event, they also signalled the giant's entry into the market.
One month earlier, Snapchat went public with its new range of smart glasses, Spectacles 3. Despite the commercial failure of the two previous versions, Evan Spiegel (CEO of Snapchat) isn't giving up. He thinks it'll take over a decade for these next-gen glasses to really be accepted. So, the strategy of Snap Inc., the social network's parent company, is appropriately long-term because according to its director, "we're working our way towards that future". It is a ground-breaking and risky gamble, but one that clearly shows how apart from the purely technological aspects, the introduction of a product like this can only be achieved through creating a strong community grounded in "a thriving ecosystem of experiences that people can enjoy".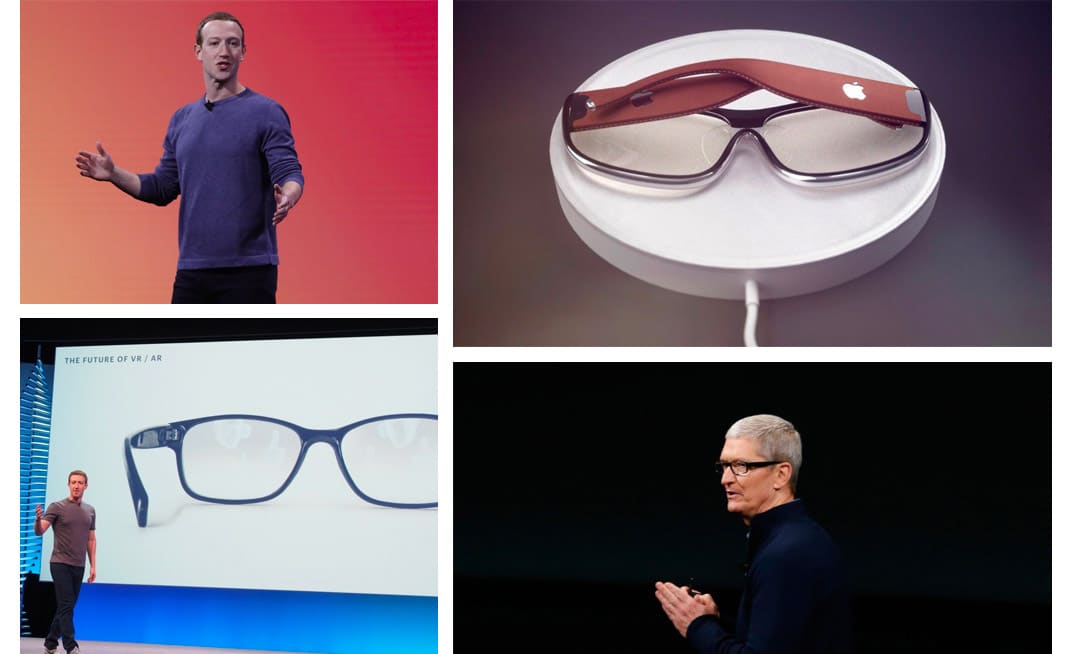 From Facebook to Apple: why they believe smart glasses are the future
Given what we have learned so far, two questions that come to mind are 'why are all these key players in the digital world so committed to designing smart glasses?' and 'why are they convinced that the digital future will require them?'. Apple and the CEO of Facebook can probably help us answer them. In an interview with Le Point magazine back in September, Mark Zuckerberg said that "new ways of using information technology emerge every 15 years". First there were personal computers, then "browsers with which we could go online from a laptop". Now, we have mobile internet. "And soon, it'll be the era of augmented reality and virtual reality. What differentiates these technologies is that they allow you to be present and to interact with your friends. When you're with someone who's looking at their smartphone, you don't feel like they are present. But with virtual and augmented reality, you can interact with your friends and family".
Apple had something similar to say about augmented reality. On several occasions, its CEO Tim Cook described the technology as having "the ability to amplify human performance instead of isolating humans". He prefers it to virtual reality, which "sort of encloses and immerses the person into an experience that can be really cool, but [which compared to augmented reality] probably has a lower commercial interest over time". These comments suggest Apple is clearly prioritising the development of AR glasses over a virtual reality headset, without necessarily ruling the latter out.
This focus on augmented reality took concrete shape in June 2017 at the Apple Worldwide Developers Conference (WWDC). It was during this annual Apple conference for developers that the brand released ARKit, a development tool for creating apps using augmented reality on all iOS devices and destined to rival the Google platform ARCore (formerly Tango). At the conference held in June, Apple presented the third version of ARKit and seems to have reached a real technical milestone by adding plenty of advanced features, making augmented reality even more realistic and interactive. With such advances, the brand's ambition to become the main platform for augmented reality was confirmed and no doubt, they'll help Apple pave the way for its upcoming eyewear…
On the Facebook side, there are two current projects geared around designing the glasses of the future. One called Stella is directly concerned with the company's partnership with Luxottica and hinges on the interaction between a pair of glasses and a smartphone. The aim of this joint venture is to develop smart glasses with microphones and one or more cameras that can be controlled by a dedicated vocal assistant and app. Another underlying purpose of the project is to see how the general public responds to the idea of wearing Facebook branded glasses.
The second project, known internally as Orion, is more long-term and expressly focused on thinking of smart glasses as the next phase after smartphones. Located in Redmond in Washington State, the teams working on this project were created by reorganising hundreds of Facebook Reality Labs employees, who are now working on devising and developing the AR products of the future. Just as for Apple, glasses appear at present to be the future hardware interface most compatible with all these developments.

The coming of the next great digital revolution
So, are smart glasses destined to be one of the next major technological turning points of the 21st century? Will they one day replace our phones and other smart devices, or even form the centrepiece of our day-to-day technological arsenal? It is impossible to answer these questions definitively, but the massive and broad-based investment of the digital world in smart eyewear could lead us to think so. In any case, all the hype is in response to logic that predicts the obsolescence of smartphones in the coming years and every player rightly wants to take an educated punt on the future.
Remind yourself how many devices have become partly or completely useless thanks to (or because of) smartphones… Even less than 15 years ago, it would have been very bold to predict such hegemony! New technology will inevitably take over one day. Some analysts predict this shift will occur in 2027, others think it'll be sooner and others later on, but all are aware that the smartphone's dominance is coming to an end. But to be replaced by next-gen eyewear? On the basis that it could open up new possibilities in terms of use and is most likely to fulfil their technological and economic ambitions, Apple, Facebook, Google et al. already seem convinced of it.
Produced in partnership with Jaw Studio and Joël de Rosnay  advisor to the President of Universscience.