Focus
Hugo Martin
Every season, Hugo Martin's eyewear collections push the limits of contemporary design, drawing on influences from global cultures and making use of the latest advances in technology such as 3D printing that most other eyewear designers have yet to fully embrace. The founder of Parasite Design, Martin has been drawn to eyewear from a young age and describes a utopian aim to give his wearers superhero powers when they wear his designs. We caught up with the maestro to talk about his history, inspirations and obsessions.
INTERVIEW
Can you talk a bit about your background? Were there any breakthrough moments?
I studied design at University but my parents were both opticians, so I was exposed to the eyecare and eyewear industry from a young age. In 2000 I presented my idea for for glasses with four arms (two on each side) at the prestigious Jura eyewear design competition in France. This was a really important moment for me, as it led me to set up my eyewear label, Parasite Design, a year later. It was this design, and its inventive, sci-fi spirit that formed the kernel for all my later designs at Parasite. We have a patent for this design called "maintien actif" [English: "active fit"] and we continue to make and sell them. They are glasses which sort of claw around your face and head. They have a very firm grip!
And what are you up to now?
Parasite Designhas evolved enormously since we first started. In 2005 we launched a more traditional collection called Noego, and last year we started looking into 3D printing, which is still a relatively new technology. This has enabled us to develop a more minimalist collection, made up of lightweight, comfortable frames. 3D technology is really incredible, and we really want to invest in it as an emerging technology that allows for a lot of creative freedom: any whimsical idea that pops into our head, we can give it a go! We're also currently partnering with several other labels, thanks to the Parasite DesignLab, the section of our company where we develop the bolder end of our design ideas, such as our masks. We've developed products in collaboration with Disney and Opal, creating Mickey Mouse and Star Wars-inspired designs, as well as Bape, who are one of the biggest streetwear labels in Japan.
Who are you inspired by?
At Parasite Design, we are really influenced by pop and geek culture. From a musical perspective, we're also really influenced by electronic music and hip hop. We also love comics, particularly Manga and science-fiction.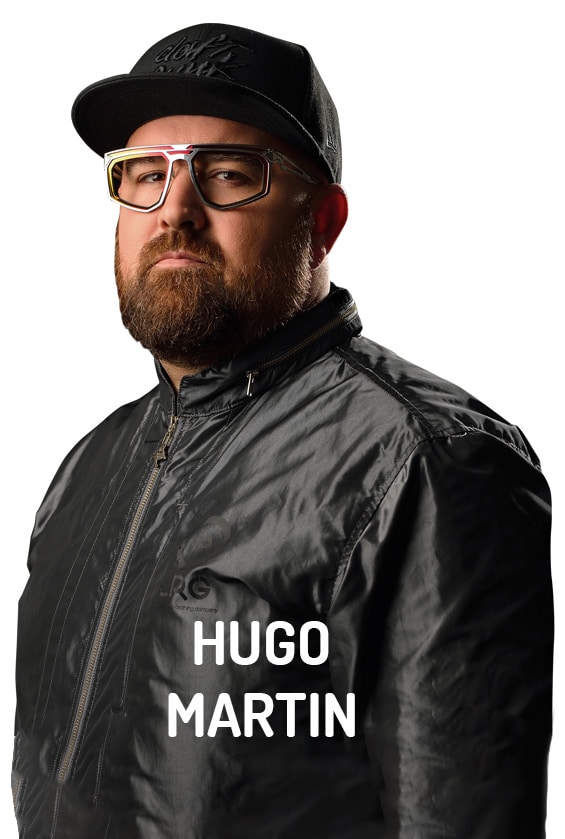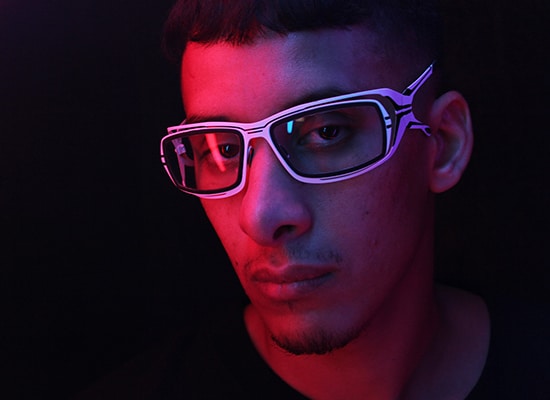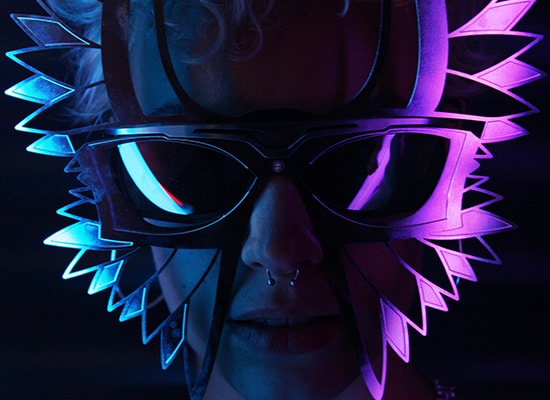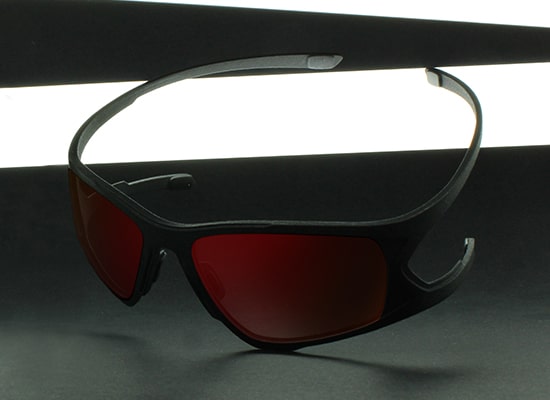 Who are your eyewear design influences?
I think from an industry perspective, I think we really do our own thing when it comes to design. However, one label that has always influenced us is Oakley. Their approach to glasses is really revolutionary and their philosophy is similar to the one that we've tried to cultivate at Parasite Design. We also love brands like Alain Mikli, Frédéric Beausoleil and Jean-François Rey, to name some other French designers. 
Who is currently on your radar?
At the moment, there are four brands that I really love. These are the Japanese brands Masahiro Maruyama and Factory 900, as well as the Hong Kong-based label Rigards and the Italian brand Portrait. I've always felt a real affinity for Asian design. Maybe it's because of my long held love of Manga, I'm not totally sure. I also love Japanese, Korean and Hong Kongese film. Interestingly, we have always sold really well in Asian markets.
What would be your dream eyewear design?
Since we love futuristic design and using new technologies, we've been talking a lot lately about the idea of transhumanism. I'd love to create a model of glasses which were somehow integrated into the body so as to enhance its performance. We want to develop the idea of the cyborg or android in our work.
Who would you like to design glasses for?
For Marvel and DC Comics superheroes! One of the founding principles of Parasite Designwas to unlock the superhero that I believe is dormant in every human being. Furthermore, our slogan is 'Made in Super France', because all of our (amazing) glasses are designed and fabricated in France.
When you're not at work, what are you doing?
In the kitchen! I cook a lot. I love discovering new, unknown ingredients and formulating new recipes with them. As I'm originally from the South East of France, I also love to spend time at the beach.
What's your favourite city?
Tokyo. I could definitely go and spend time some there, setting up an outpost of Parasite Designmaybe.
If you didn't design glasses, what would you be doing?
I'd be a cook. In Tokyo, maybe.
Could you tell us some of your favourite spots there and in France?
In the Nihombashi area of Tokyo there is a restaurant where you can try Japanese beef in pretty much all its forms (Kobe, Matsusaka, etc.) called Nihonbashi itadaki By K'un San. I bring their head chef bottles of French wine when I can.
In Osaka, there is an amazing shop that specializes in Japanese knives, called Kunishige Hamono-ten. Every year I bring back new ones for me and my friends.
In Lyon, my go-to hangout spot is Bohème. Its owner, Gildas, is a close friend, and we frequently organise retro gaming nights in their bar, which often carry on late into the night…
When I'm in New York, I always stop by Dreems, a showroom that displays cool new designers in the heart of Soho. They sell our glasses there too. It's a great place to start your day of shopping, as Y-3, Louis Vuitton, Nike, Bape, Opening Ceremony, Stussy and Stadium Goods are all nearby.
Finally, Biarritz,a place I love to go on holiday. This place in particular has it all: waves, wonderful beaches, breathtaking scenery, a golf course, amazing buildings, a great restaurant and a bar on the beach. www.golfilbarritz.com