News
Silmo 2023: 5 new brands that will have everyone talking
When you're involved in the eyewear industry, Silmo is the place to be. Held in Paris from 29 September until 2 October, this year's edition, was, as always, the opportunity to discover unprecedented collections and new trends and brands. Ready to discover some of the fab new brands unveiled on the Silmo stands? EYESEEmag shares its favourites.
Silmo Paris, a four-day trade show, sees opticians, optometrists, ophthalmologists, experts, eyewear manufacturers, students, pretty much anyone working in eyewear, come together to share experiences and their products. It's the perfect opportunity to discover modern, innovative companies that are trying to make a name for themselves. Let us introduce you to some of the emerging brands everyone is talking about this year.
Voir cette publication sur Instagram
Nile Eyewear
It's sad, but it's true; when it comes to glasses, African designers are grossly under-represented. It was this observation that inspired Ahmed Hamdi to start his own eyewear brand. He wanted to showcase the work of African designers, with frames that paid tribute to the cultural heritage of his home country, Egypt.
Hamdi chose Silmo to unveil his latest collection of modern frames, featuring symbols from the time of the Pharaohs. An ode to the history of the country that continues to fascinate and inspire the fashion world.
Available here.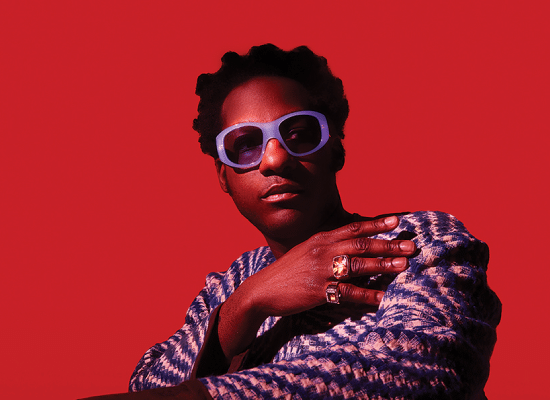 Vada
This brand all the way from Austin, Texas, found a way to attract the attention of the crowds that packed Silmo's yellow carpet. Founder Katie Caplener isn't picky when it comes to her inspo. She embraces it all: neo-classic, New Wave, and one of her favourites, jewellery. She works with an intriguing, very on-trend artistic department to create frames in vibrant colourways.
Available here.
Voir cette publication sur Instagram
Bonne franquette
Glasses and gastronomy? Say what! Previously known as "Binocle Française", Bonne Franquette Collection brings together these two worlds that couldn't be more different if they tried. It tickled the taste buds of fans of beautiful glasses by unveiling a stylish range celebrating traditional French cuisine with recipes like crème brûlée, croque-monsieur, pot-au-feu and Muscadet. This is one menu that has something for everyone!
Available here.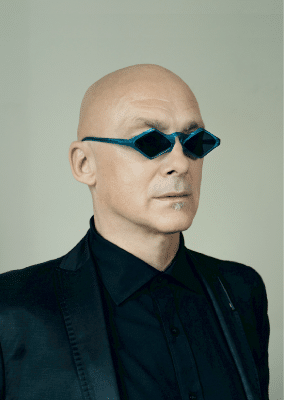 Tilmann Grawe
Inspired by architecture, the Bauhaus movement and his time working in the Haute Couture branch of Paco Rabanne, Tilmann Grawe describes his eponymous brand identity as "futuristic constructivism". He crafts elegant, designer pieces with just the right amount of quirkiness. His latest collection, DNA, revealed exclusively at SILMO, is made up of six pairs of frames, all handmade from two materials: acetate for its ambitious colours, and natural-coloured buffalo horn for extreme elegance.
Available here.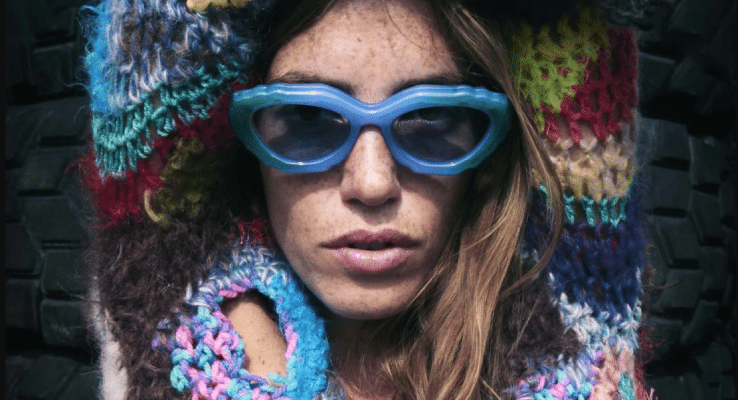 Junk Plastic Rehab
Yes, you guessed it, Italian brand Junk Plastic Rehab uses junk to makes its glasses. "Haters will say its plastic", but this sustainable brand is proud of its choice and isn't afraid to shout it from the rooftops. Each pair from the range is made from plastic waste, recovered from landfills and oceans, then upcycled and infused with precious metal details. The frames are extravagant and coloured, with exaggerated curves, exactly what you'd expect if you've been keeping an eye on recent fashion weeks. The goal? For you to want to hold on to them forever.
Available here.