Focus
6 Responsible eyewear brands to watch
Finding a way of consuming goods that aligns with your values can pose quite a dilemma. Fortunately, sustainable eyewear companies are stepping up their efforts when it comes to creating fashionable and environmentally-friendly frames, allowing fans of the accessories to enjoy themselves without contributing too much to their carbon footprint. Here, we turn the spotlight on the eco-friendly brands that have opted to embrace the path to change.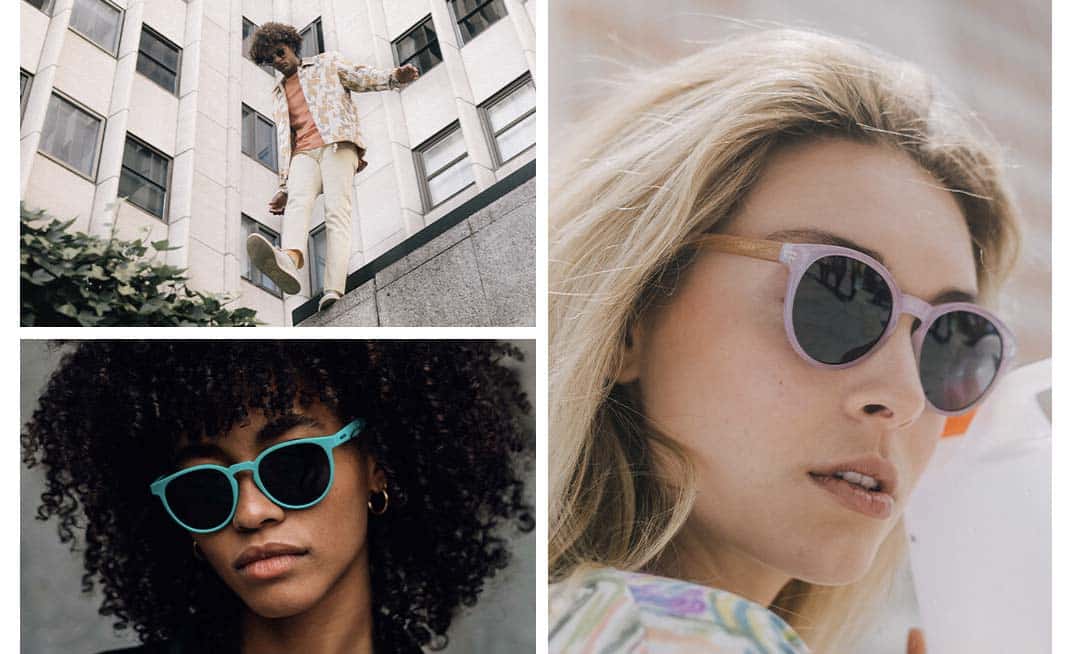 Parafina
Founded in Madrid in 2014, the young Spanish brand has been committed from the very start to creating quality eyewear without harming the environment. To that end, all of its eyewear is made from recycled materials, such as plastic bottles, rubber tires, corks and aluminum cans. All sorts of everyday objects are now enjoying second lives, framing the faces of Parafina's customers around the world. The fact this firm offers glasses in an impressive array of different shapes and colors for under 100 euros only makes them harder to resist.
Available here.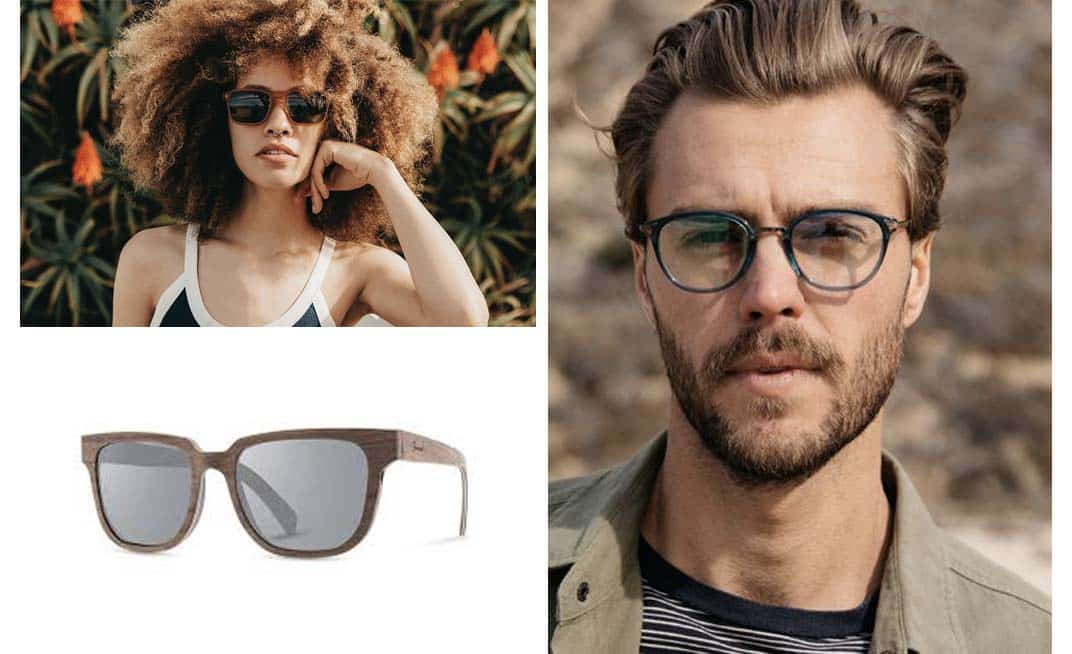 Shwood
The American brand is renowned for the quality of its wooden designs, handcrafted in Portland (Oregon). In order to maintain its reputation, the company likes to push the boundaries, designing frames in iconic Mazzucchelli acetate, alongside more unusual materials, like stone, newspaper and even record vinyl. More proof – if it were needed – that our waste can be put to good use and even made into desirable fashion accessories.
Available here.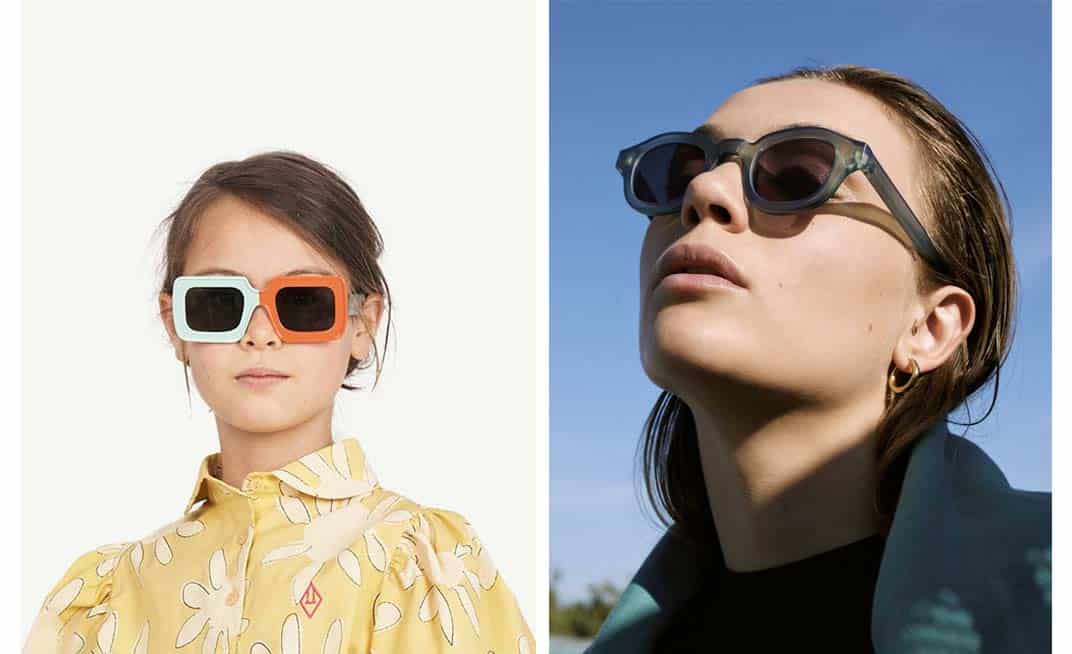 Yuma Labs
As the name suggests, Yuma Labs is a brand that has chosen to focus on research, to promote a new model of circular fashion, where materials are endlessly recycled to produce eyewear that is not only on trend and original, but sustainable too. In fulfilling its ambition, the label operates according to several key principles. First of all, it recycles the waste polluting land and sea (such as soda bottles and fishing nets), then creates glasses out of it that can be broken down into their constituent parts, so that each element can be properly sorted. Finally, when the glasses get damaged, or are no longer suitable for their owners, they can also be sent back to the brand for recycling, completing the cycle.
Available here.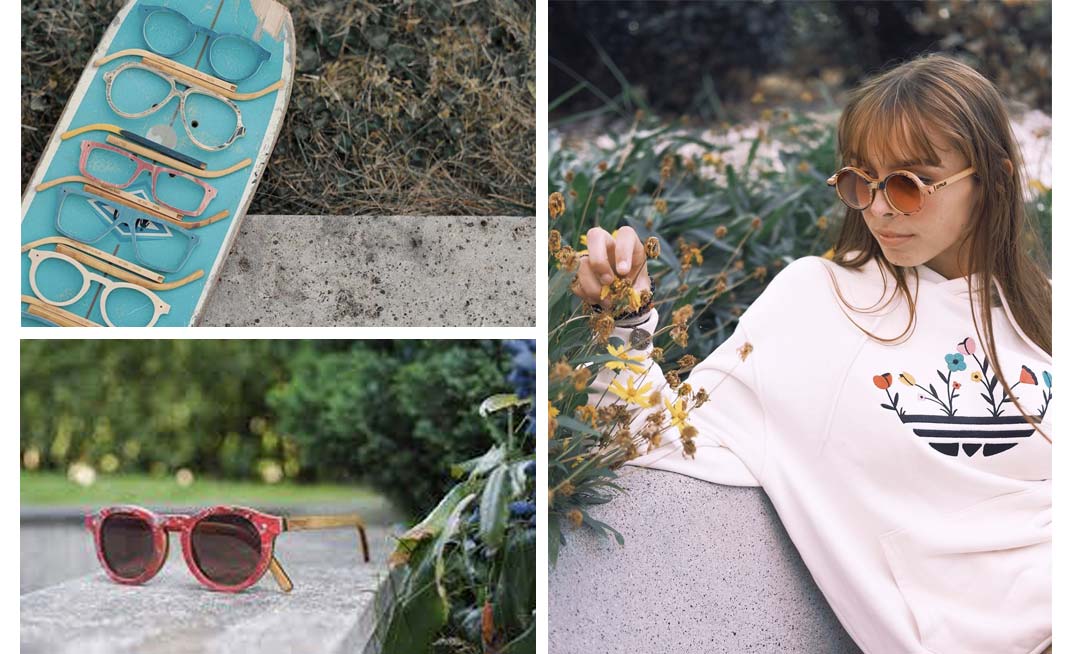 7 Plis
Making 'local', eco-friendly eyewear a reality is 7 Plis. The French company recycles used skateboards, transforming them into objects like watches, board games – and glasses. The specific features of the boards and the variety of the seven maple wood plies that comprise them ensure each pair of glasses is truly unique and has its own story to tell. All its frames are made by hand in a workshop where three guys – all passionate about skateboarding and eyewear – are kept very busy indeed. Combining local manufacturing, recycling and valuable know-how, this is some impressive sustainable eyewear.
Available here.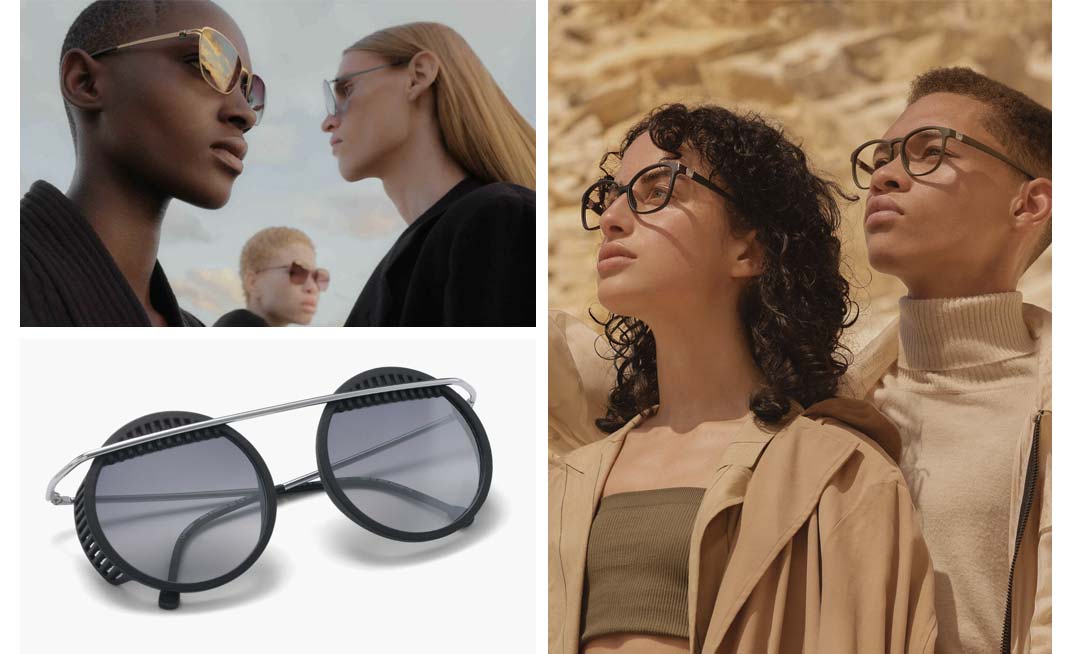 Neubau
For the Austrian company Neubau, sustainability, transparency and authenticity are more than just words. The brand is determined to reduce its environmental impact as much as it can – starting with its own premises, powered by 100% renewable energy from natural sources, like the sun and wind. As for its products, the brand has chosen to focus on innovative and recycled materials, as well as new technology, notably developing the use of 3D printing. Think respectful meets modernist…
Available here.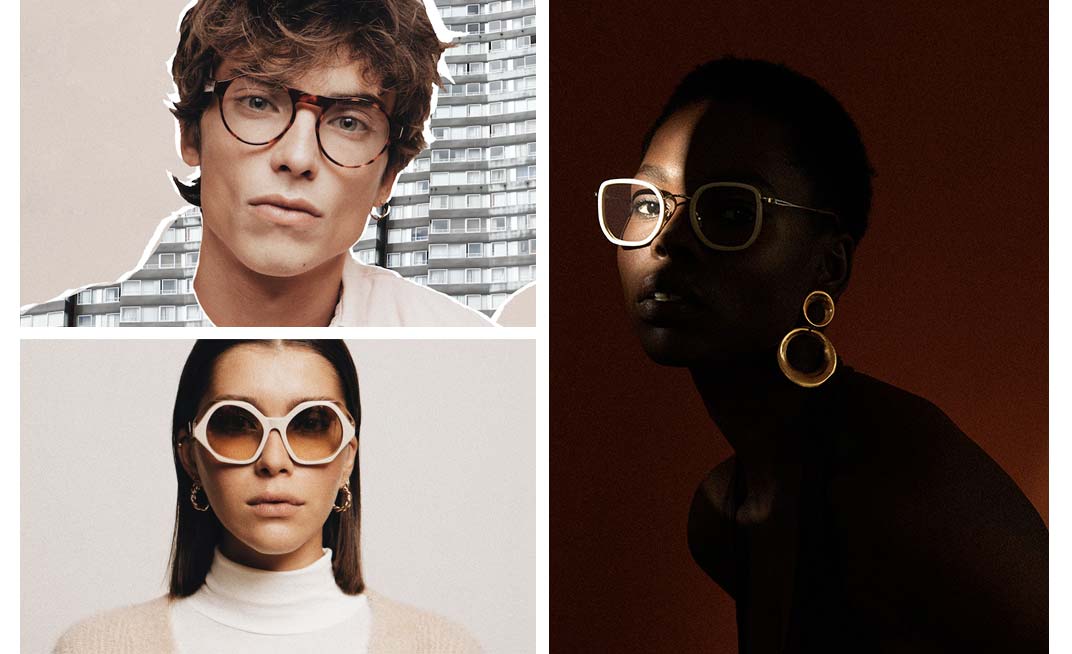 Shelter
Shelter was created in a woodworking workshop with the sole ambition of showcasing the Made in France label, while also being environmentally-friendly. Its stylish and innovative wooden glasses celebrate French craftsmanship, as well as the country's expertise in eyewear. As an added bonus, the company will even recycle its frames by donating them to charity and ensuring they have second lives by being given to those who would not otherwise have access to them. Green, as well as philanthropic, Shelter has struck an excellent balance.
Available here.
See also: Waiting For The Sun, Woodys, FriendlyFrenchy, See2sea, Wave of Wood, AllPoets, Amaury Paris, Occhis Cofee, Acuitis, Armorlux, Fil & Fab, and Lucas de Staël.
Written by Eleanor Fullalove