Focus
Meet Lucas de Staël
His is a mind teeming with original ideas, like producing glasses from stone and leather, reinventing the bincole as a 'trinocle', or making frames made from eggshell marquetry. He likes to walk the path less trodden to the most unexpected corners of the optical world and when he's not working on new glasses and designing new concepts, you'll find him dancing the night away in his adopted city of Paris. Meet Lucas de Staël, a quite singular glasses-maker.
How did you come to design glasses?
Lucas de Staël : I studied commercial design in Paris, at ENSCI-Les Ateliers school. While I was there, I did several internships in eyewear and when I left, I ended up working for the designer Face à Face for a year and a half, where I learnt more about the manufacturing process. I already had ideas I was keen to try, so I launched my own label pretty soon after that and spent the first few months developing prototypes and registering patents for my first collection.
What did that first collection mean to you?
Lucas de Staël :  Undostrial my company name, sums it up pretty well. It's a word-play on the English word 'undo', with the idea that I was trying to unpick the industrial manufacturing process. I think it's one of the leitmotivs of our times, we need to re-think industrial eyewear processes and get back to working in a more artisanal manner. We're always trying to do things ourselves with what we have, the school I went to taught me to take a fresh look at production; we have lots of different workshops styles and plenty of materials that can be used. I wanted to really make the most of that skill and not just be a 'designer'. Over the past few years, at Undostrial we have been honing our processes, tools and machines and started working with very specific materials.
Seven years ago, we launched a new brand in my name, Lucas de Staël, under which we make high-end artisanal glasses frames.
We're still on the fringes of the profession really and we don't necessarily use classic eyewear techniques. We also carry the label 'Entreprise du patrimoine vivant', which recognizes a commercial commitment to preserving living heritage and skills.

What did your first pieces look like?
Lucas de Staël : In the early days I was making glasses out of rubber, similar to what the wheels of skateboards are made of. They were based on a metal frame and weren't very supple. I did everything myself, at home in my bathroom. That first product was very innovative and could have been scaled up, but it would have required a lot of investment which was risky for me at the time. My second project was better and easier to produce and we still have Undostrial pieces inspired by it today. It was a frame made out of a single piece of steel of stainless steel with no hinges, very flexible with silicone accents.
Since then, you have brought out quite different collections under your own name.
Lucas de Staël : Yes. After five years, I wanted to take things further and work with more noble materials like leather. Today, we have pieces crafted from leather, wood and stone worked onto a metal frame that is very flexible. They are more sophisticated than our earlier collections. We recently brought out a pair of quite exceptional glasses made from eggshell.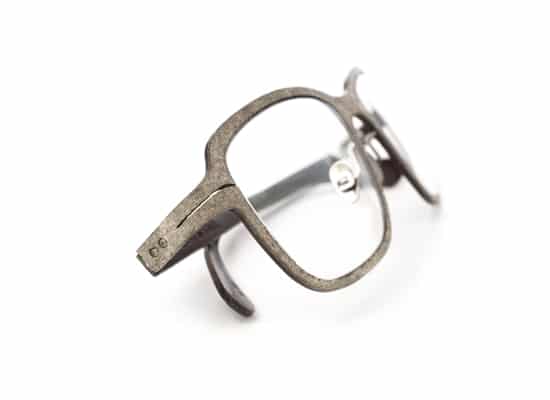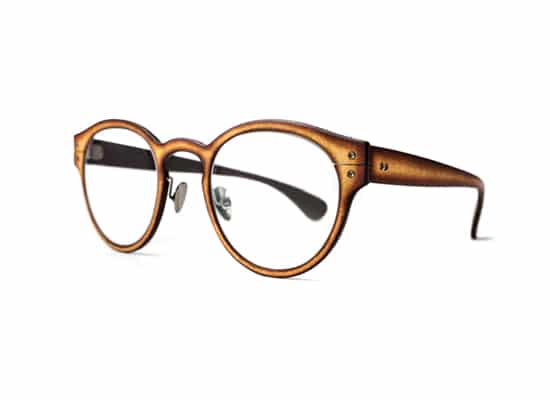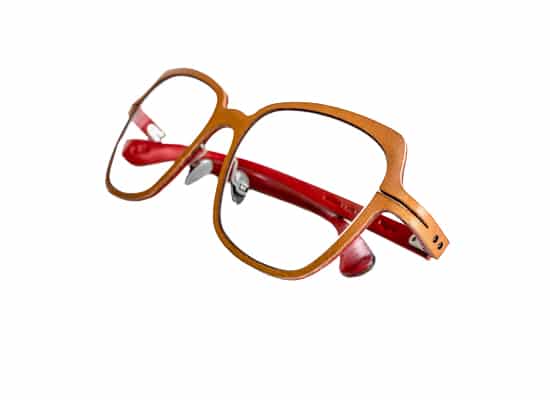 What inspires you?
Lucas de Staël : I am fascinated by what's hidden in nature and dictated by universal laws of mathematics like biodynamics and fractals. I love the magical side of certain materials and the challenge of working with materials that nobody else in eyewear has tried yet.
Which other eyewear designers are you following?
Lucas de Staël : I love the work of  Anne et Valentin. it's absolutely flawless in terms of both product and image. I also like Rolf 's wooden glasses, we started out at more or less the same time and even though they are a little more developed than us now, like us, they are still artisans. My friend Xavier Derome self-produces and I'm also very interested in the work of the Spanish designer Nina Mûr and French label Baars. Finally, there's Mykita, who for me, really made their mark on eyewear history.
What would your fantasy glasses look like?
Lucas de Staël : I'd like to make something that synthesized all our expertise. The result might not be very good to look at, but as a concept, we're thinking about it a lot.
Where can we find you when you're not working?
Lucas de Staël : I do spend a lot of time working, but when I'm off I love to dance, especially salsa. I have also done a lot of yoga in the past but I do a little less now. I like to draw mountains in black and white, I usually holiday in the mountains or by the sea and it's a vacation passion of mine. I like to travel far from home and see new places that I didn't know.




Could you ever live anywhere other than Paris?
Lucas de Staël : No, I love Paris. I've been Parisian for 25 years. I have traveled quite a lot for my work, but certainly for what I do now it's the ideal city. Paris is so beautiful, with such a varied cultural offering. I feel like you have access to the whole world from one city. If I had to leave, it would be to live in the countryside, probably in the Vaucluse.
What sort of music and film do you enjoy?
Lucas de Staël : I'm a big fan of world music, especially Brazilian, Angolan and Haitian from the 1960s-1980s. I am constantly listening to music while I work. Having said that, when I go out I can dance for six hours straight to electro music – I can't listen to it unless I can dance to it though!
I don't know much about cinema, but I do enjoy the work of Wim Wenders and Quentin Tarantino. I like action movies and old French films, but I can't bear horror or violence.