Focus
Shop Etnia's most gorgeous glasses this festive season
Struggling to finish your Christmas shopping? A pair of Etnia Eyewear Culture's fab frames could be just what you need! But we must warn you, you're going to find it hard to choose between the elegance of Allpoets, the futuristic vision of lool, the festive ambiance of Etnia Barcelona and the practical styles from The Readers. We thought we'd lend you a hand by picking out a few styles that are sure to warm up your winter, bringing a little bit of sunshine to its long dark nights, and dress up the most beautiful eyes.
Partnership
When the Etnia Eyewear Culture group was born just a year ago, it set itself the goal of growing internationally by proposing high-quality, durable and original eyewear. As part of this strategy, Etnia Barcelona, the big sister in the Etnia family, launched three new brands: AllPoets, lool and The Readers. Let's take a look at some of the striking frames from the dozen or so collections released, that we feel deserve a spot under your Christmas tree this year.

Allpoets embodies the face of change, proposing ethical and timeless eyewear you won't be able to resist. Choosing to pay tribute to men and women who have made their mark on the world thanks to their way with words, the brand names its glasses after – you guessed it – poets. Sastre, for example, is a pair of stunning oval-framed sunglasses in a delicate, creamy white shade. They tick both the sustainability and quality boxes.
As for prescription glasses, the brand has opted for easy-to-wear styles that will still look great years down the line. The Eluard frames mirror the poet's writing: eternal. Exactly what you look for in a pair of glasses!

lool represents modern minimalism. It sticks to the basics by opting for classic frames, but when you take your time and look more closely, the hidden technology becomes apparent. Take the Drill frames, they are clear at the front, but feature eye-catching temples with an innovative hinge. The brand also loves an element of surprise and boldly proposes statement styles like Line, a streamlined pair that combines two of the season's key trends: a mask shape and lenses tinted the blackest of blacks.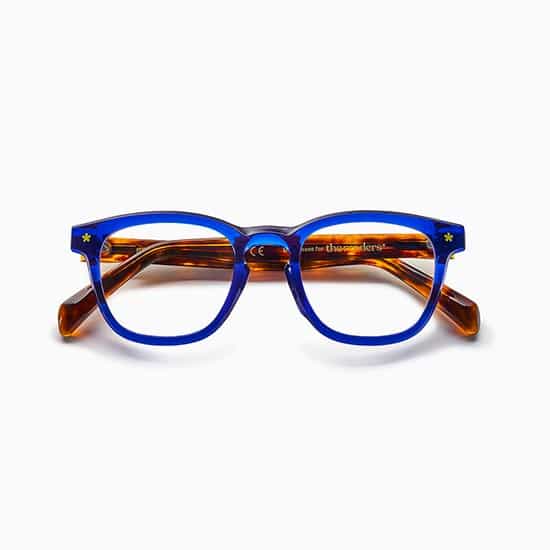 A library of colours with The Readers
This brand is perfect for bookworms who like to get lost in the aisles of libraries, savouring that smell you won't find anywhere else, who devour every last word of the books they read and, most importantly, want to read without damaging their eyes. The Readers has managed to make practical and effective off-the-shelf reading glasses cool again by proposing elaborate frame shapes and oodles of colour. Whether they prefer olive green, dark red or smoky orange, book lovers will be spoilt for choice. Special mention goes to the Hemingway frames in a blue shade that's good enough to dive into. Between a good book and the sea, which will you choose?
Available here.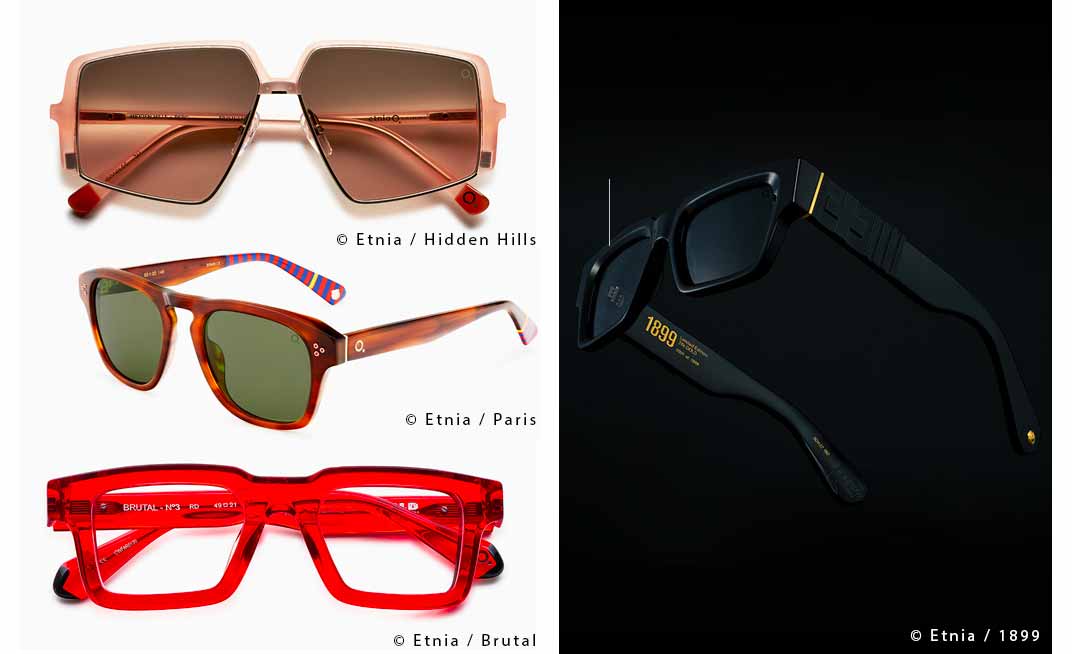 Pure audacity with Etnia Barcelona
This Spanish brand owes its world renown to its ability to take risks and do the unexpected. Its most recent surprise? An exclusive partnership with iconic club FC Barcelona. We promise you won't want to miss this match between two teams at the peak of their form. They've really outdone themselves with the Paris 2006 Havana glasses, featuring the colours of the blaugrana flag, a celebration of the club's second Champions League title won at Stade de France in Paris. Equally fabulous, the 1899 glasses show off multiple gorgeous details, including a 24-carat gold plated hinge proudly emblazoned with the year the club was founded.
This collaboration was a natural next step for the brand which had already built a reputation by proposing a variety of collections that reveal its personality. Bold spells out its love of colour and acetate with an electric range where every single pair of glasses makes an impression. Just look at the flamboyant Brutal No. 3! The Hidden Hills collection highlights the brand's appreciation of art and architecture. The elaborate, luxurious glasses stand out with their shape that defies the laws of symmetry and their powder pink shade. They would fit perfectly into the Californian neighbourhood they were named after!