Focus
New eyewear for your next surfing trip
With summer almost upon us, accompanied by sunshine and temperatures finally above 60° F, it's hard to resist the urge to go surfing. But before answering the call of the open sea, you need to be well equipped to enjoy the full pleasures of water sports. Fortunately, brands are coming up with increasingly ingenious solutions and offering eyewear fit for wave-riding royalty. Read on to discover our selection of glasses to wear while standing proud on your board.
After alpine ski sessions, the summer is a great time for other sporting activities. Whether water skiing, paddleboarding, wakeboarding, sailing, kitesurfing, or of course surfing, there are countless opportunities to get on a board and let yourself be carried by the waves. Although eyewear is not yet completely second-nature among water-sports enthusiasts (probably for fear of losing their favorite glasses to the waves), it is strongly recommended for protection and to avoid certain medical conditions such as pterygium. Also known as "surfer's eye," this malady is defined by excessive growth of the conjunctiva, the transparent membrane covering the whites of the eyes and the inside of the eyelids. Over time, this can damage your vision. So what new, polarized glasses are available to help you enjoy the summer while protecting yourself from the sun, sand, and salt water?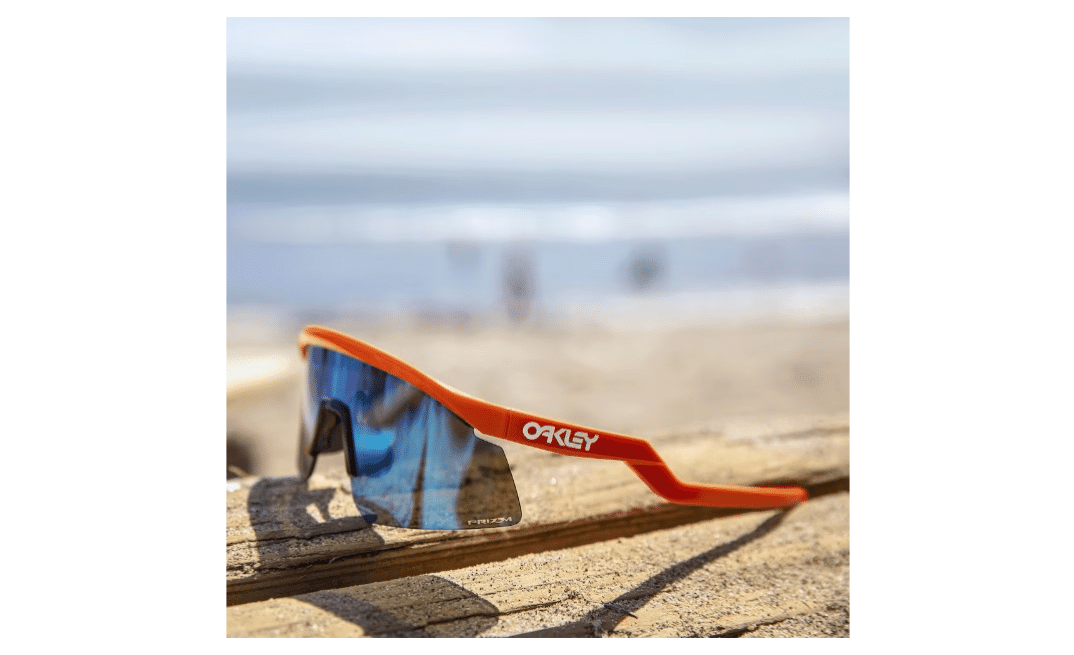 Surfin' USA by Oakley
For the summer, the American brand has developed a whole surf-inspired range. The result is a line of clothing with a Southern Californian twist and glasses designed for champions. One such model is Hydra, a modernized version of Oakley's iconic Razor Blades frame, adopted by pro-surfer Ethan Ewing. The semi-rimless, orange pair has optimized lens technology that enhances color and contrast. Your chance to change how you see the ocean.
Available here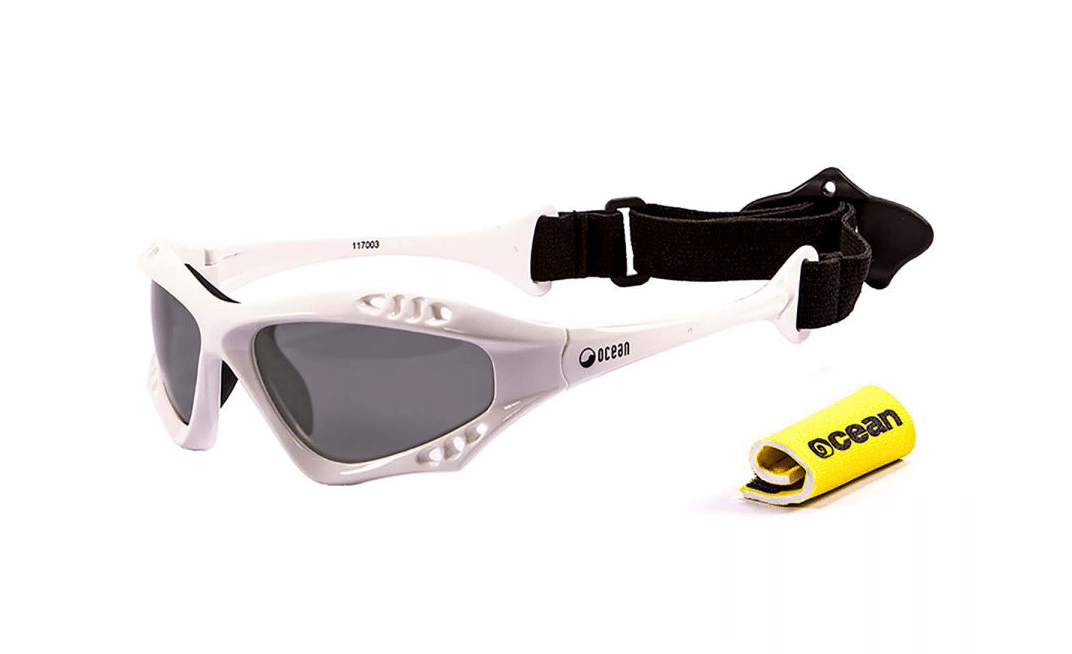 Destination Gold Coast by Ocean
These glasses are made for waves, from the calmest to the roughest. Equipped with an adjustable elastic band securing the frame, the aptly-named Australia (a well-known spot for surfing aficionados) is the ideal model for all water sports. Its other advantages include tinted, polarized lenses along with a number of protective features to mitigate impacts, especially around the nose. In a word, eyewear designed to protect passionate surfers worldwide.
Available here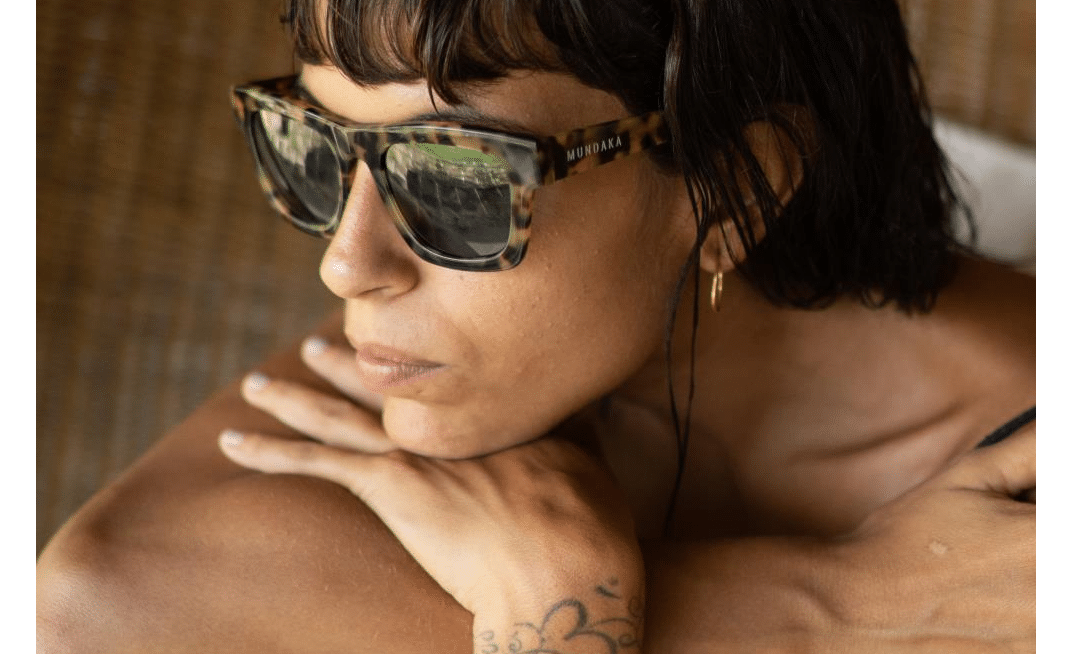 The Biarritz surf gang by Mundaka
The Basque brand infuses its creations with a lifestyle inspired by the surf culture so popular in its native land. Through collabs with its surfing partners, it has developed trendy, comfortable, and robust models, which are now sold worldwide. The Granite model stands out through its timeless shape paired with chic, tortoiseshell acetate. Perfect for a well-deserved relax on the beach after taking on the waves.
Available here.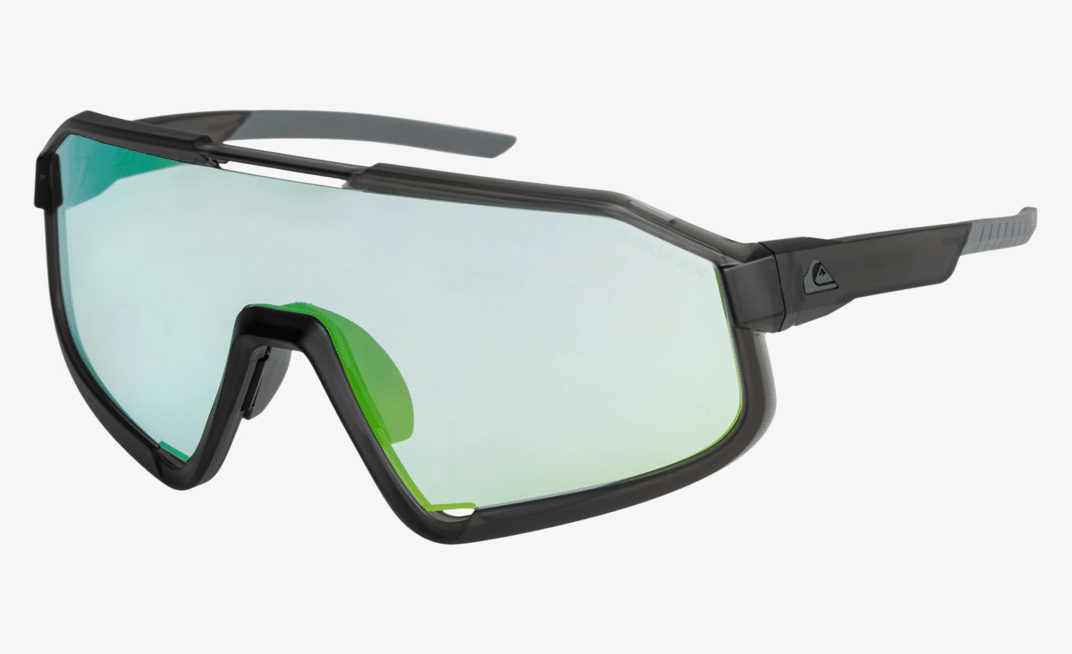 Green flags all round by Quiksilver
Founded by two Australian surfers in the late 1960s, Quiksilver is a leading name for sports enthusiasts. As well as its vast range of technical clothing and accessories, the brand also offers glasses for surfing while remaining stylish. Look no further than the mint-colored Slash model; this pair's design is in line with a new trend of speed glasses, but specifically designed to resist aquatic challenges thanks to rubber coatings and shatter-resistant lenses. Better still, you can choose from a selection of buoyant neoprene cords – a super-practical feature for anyone scared of losing their glasses to the fish.
Available here.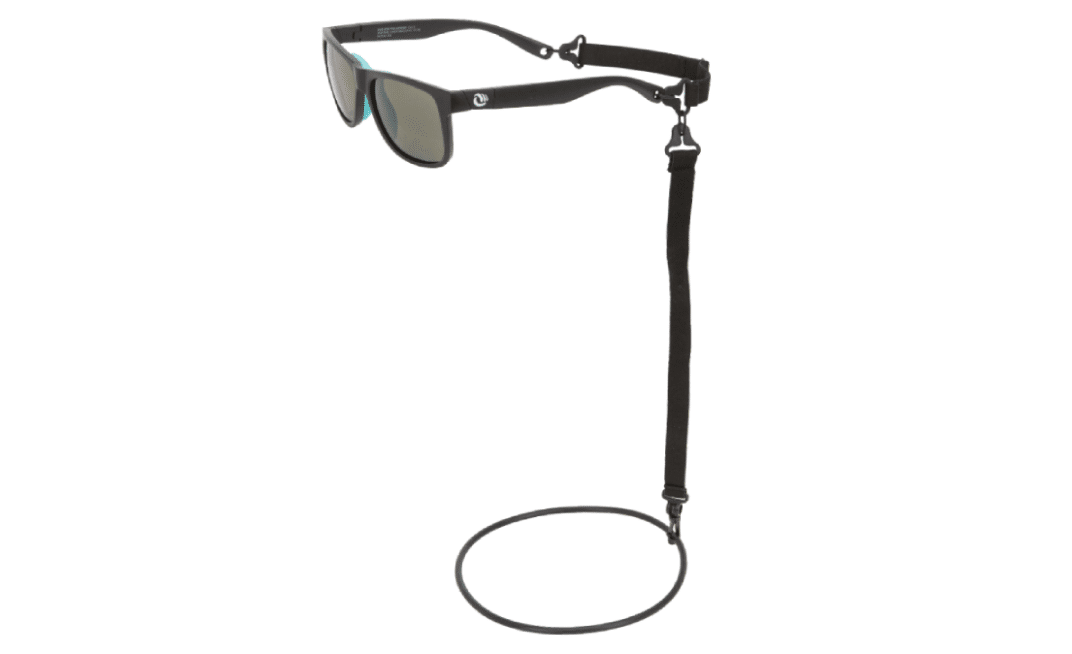 Extra secure by Olain
Water sports have the advantage of being accessible to most people. After all, almost everyone can splash around in the water. With this in mind, French company Decathlon and its in-house surfing brand Olaian have developed a complete series of budget-friendly products so you can get kitted out without breaking the bank. The range includes practical, solid sunglasses providing dual support with connected temples and a leash, which can be worn around the neck or the arm. Last but not least, these polarized sunglasses are equipped with filtering lenses to protect from UV rays, even in waves up to five feet high. All you need to hit up the rollers with total peace of mind.
Available here.