High - tech
Swim Goggles by Form
Smart equipment has transformed the way athletes in many disciplines train, thanks to the potential of real-time performance measurement. For swimmers however, up until now it has been impossible to precisely monitor sessions in the pool. Enter Canadian start-up Form, with a pair of smart swim glasses that use augmented reality (AR) to circumvent the problem, producing a new kind of swim goggle. Spotlight on the technology behind them and an inventor who was one of the first to go all-in on augmented reality in sport.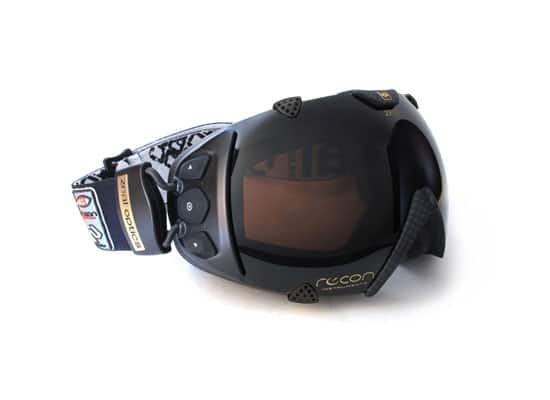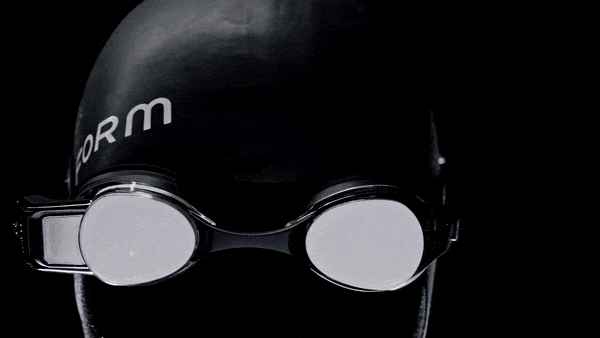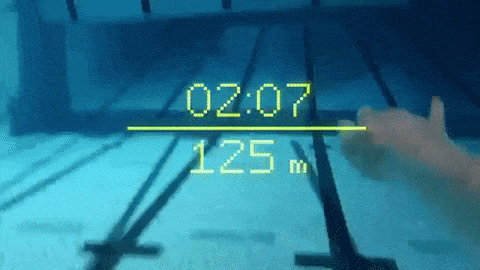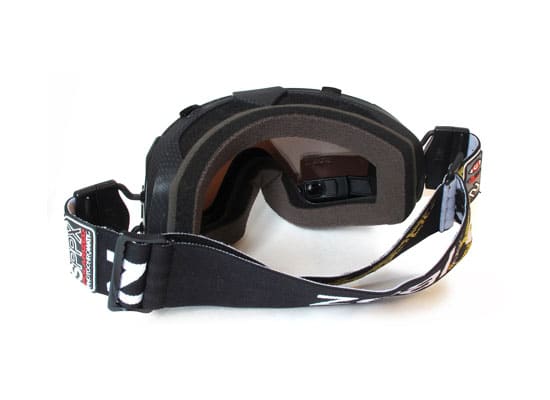 From ski-ing to swimming: a cutting-edge bet on smart goggles
Canadian start-up Form was set up in 2016, but its founder, Dan Eisenhardt, is no novice when it comes to smart glasses designed specifically for athletes. His first company, Recon Instruments, created in 2006 and bought by Intel in 2015, was a pioneer in the area and launched the first smart glasses on the market in 2010, three years before Google Glass. The Recon Transcend looked like a ski mask and was equipped with a GPS tracking system, a gyroscope, a temperature sensor, an accelerometer and a pressure sensor making it a high-tech piece of kit that allowed the user to keep tabs on altitude, speed, distance covered and incline, as well as providing real-time GPS coordinates.
To enable skiers to see all this information without leaving the mountain, the glasses used technology called Head Up Display (HUD) to superimpose information onto the user's view of the outside environment, via a small projector that displayed into the field of vision. The first prototype equipment using HUD technology appeared in military aviation in the late 1950s, based on a system reflection onto the cockpit window using mirrors to allow the pilot to see vital information from the dashboard without having to turn his head, reducing visual fatigue and optimizing concentration. Now, augmented reality technology is used in many more areas; it appeared in civil aviation in the early 1970s and now features in most aircraft, and General Motors was the first to use it in automobiles in 1988, when it equipped its Pontiac Grand Prix series with HUD.

Form Swim Goggles: swimming enters the era of AR
Until now, unless they removed their goggles and paused to take a look at a smart watch or bracelet linked to their smartphones, amateur and professional swimmers had no access to real-time information on their training session once they were in the pool. Solutions were clumsy and data was often incomplete or unreliable. Form has changed all that with its Swim Goggles, by introducing augmented reality via a screen integrated into the lens with the ability to display precise information in the swimmer's field of vision.
With a small module on the side of one of the lenses to provide the display, Form Swim Goggles look a little different to standard swim glasses. The tiny box contains an accelerometer and gyroscope to monitor movement and they can even detect the stroke the swimmer is using (breaststroke, backstroke, butterfly or freestyle). Bluetooth 4.2 compatible, it's water resistant up to 10m with 15h battery autonomy, fit for several training sessions before it needs charging.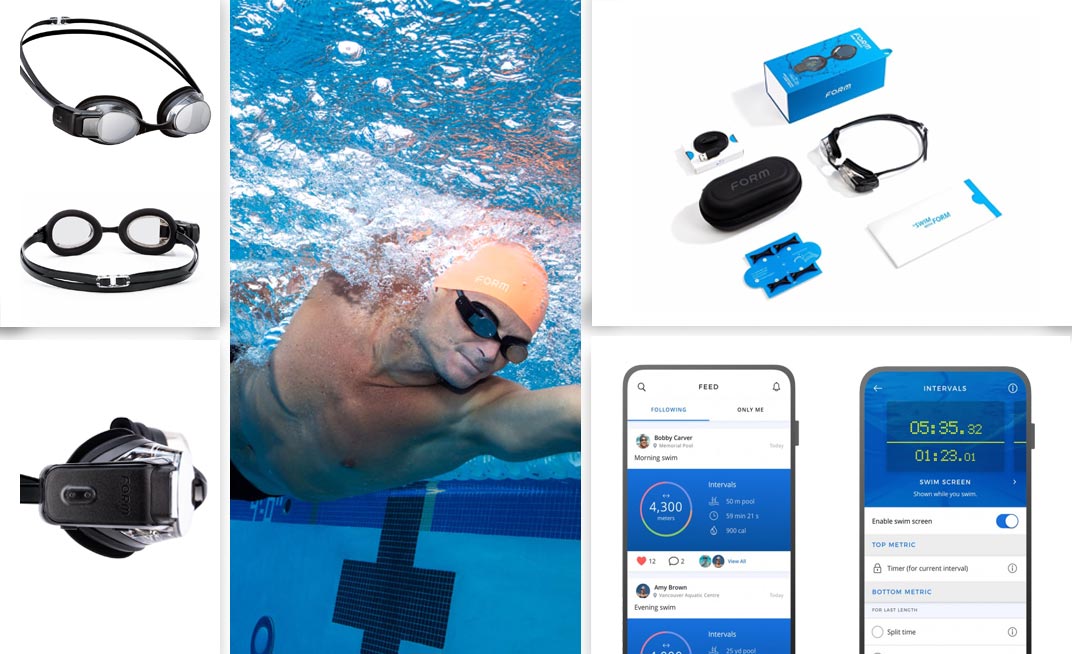 Complete ecosystem and software
From a design point of view, the black glasses look almost identical to classic swim goggles, with a hydrodynamic form that is perfectly water resistant. It comes with five interchangeable nose bridges ranging from xs to xl to cater for all face shapes, an adjustable rubber double buckle and the same anti-fog finish on the lenses that is used on diving masks. Food and Drug Association (FDA)-certified silicon takes care of the waterproofing around the lenses.
Once linked to a smartphone, the Form Swim App (Android or iOS) offers a choice of sides on which to project the information. The user can also control screen brightness and choose what they want to see while they're swimming from a wide range of information including: speed, time spent training, total distance covered, intermediary time, heart rate, number and frequency of strokes and calories burnt. Once the session is over, all data is synched and classed chronologically to enable the user to track their progression. The application also works in tandem with leading sports activity trackers Strava and Training Peaks, thanks to a complete software system capable of analyzing all performance data in detail.
Available on the Form website for €180 with a 45-day money-back guarantee if you don't like them, it looks like Form Swim Goggles offer a whole new solution for demanding swimmers.
You can also consult the article of our English colleague: https://www.sport-fitness-advisor.com/best-prescription-swimming-goggles.html
Written by Thomas Bernard