Focus
McLaren Vision, the perfect blend of elegance and performance
Combining technology, performance and innovation, British manufacturer McLaren's racing cars are undeniably beautiful examples of automotive design. Equally state-of-the-art, McLaren Vision glasses look set to take pole position as ultra-desirable fashion accessories. Let us tell you why.
Partenariat
There's no stopping McLaren. Since stepping things up a gear by creating an eyewear range with L'AMY group, the car manufacturer is now speeding ahead and putting serious thought into how its glasses look. Combining the latest fashion trends with cutting-edge technology and environmental concerns, the Super Series is aimed squarely at urbanites. And being easy to wear, stylish and high performance, they are hard to resist – whether you're a car enthusiast or not.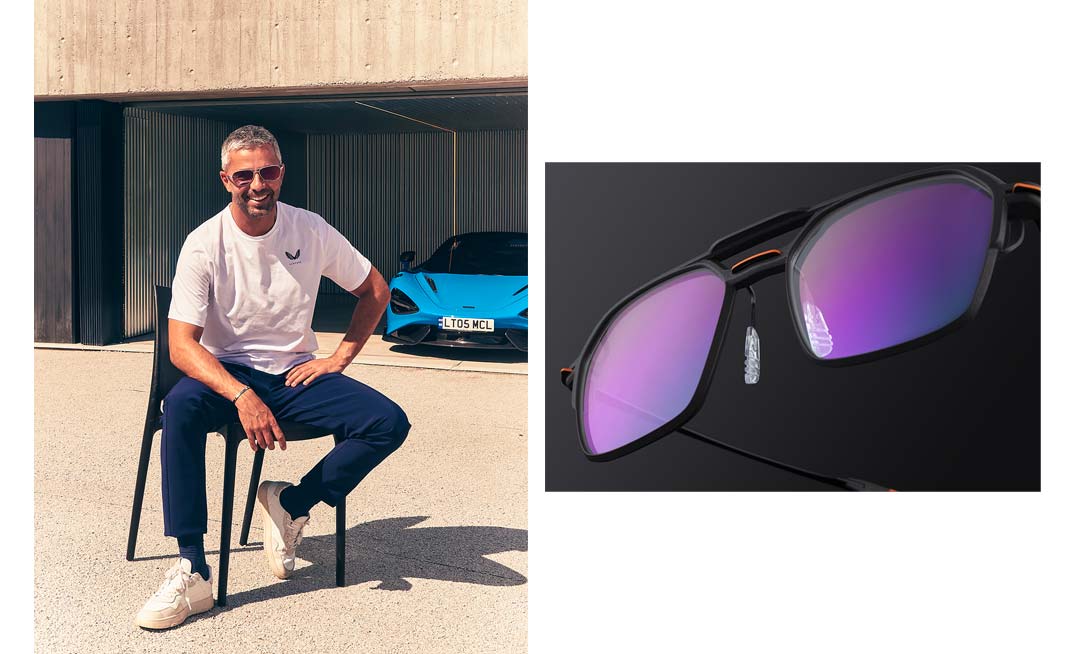 At the cutting edge of technological innovation
With over 50 years' experience in building supercars and sports cars, McLaren has the courage, the knowledge and the expertise to produce eyewear collections of unbeatable quality. In fact, the Ultimate Vision collection, made with custom 3D titanium printed frames – the embodiment of technological luxury – won the Silmo gold award for Innovation & Technology in Eyewear in 2018.
The complex and unique design, combined with PVD coating technology and 180° rotating MIM hinge technology, also features on models in the Super Series Rimless collection and the latest range from McLaren Vision, Super Series Edge. With the magnetic hinges on the models in the Magnetic capsule collection having been patented and put through the 100,000 folds test, durability is given the attention it deserves – which is especially important when it comes to glasses for everyday wear, which must be ready for anything. Worn with intention, McLaren Vision eyewear embraces technology imbued with the kind of timeless elegance you'll want to show off every day.
McLaren is a pioneering company based in Woking, U.K. A renowned car manufacturer, it specializes in luxury high-performance sports cars and supercars. Covering McLaren Automotive and McLaren Racing, everything it does carries the same reputation for excellence and relentless drive to win.
In 2019, McLaren Vision launched its first eyewear collection designed with luxury performance in mind.
Combining cutting-edge design and high-tech materials, the frames are suitable for any eventuality.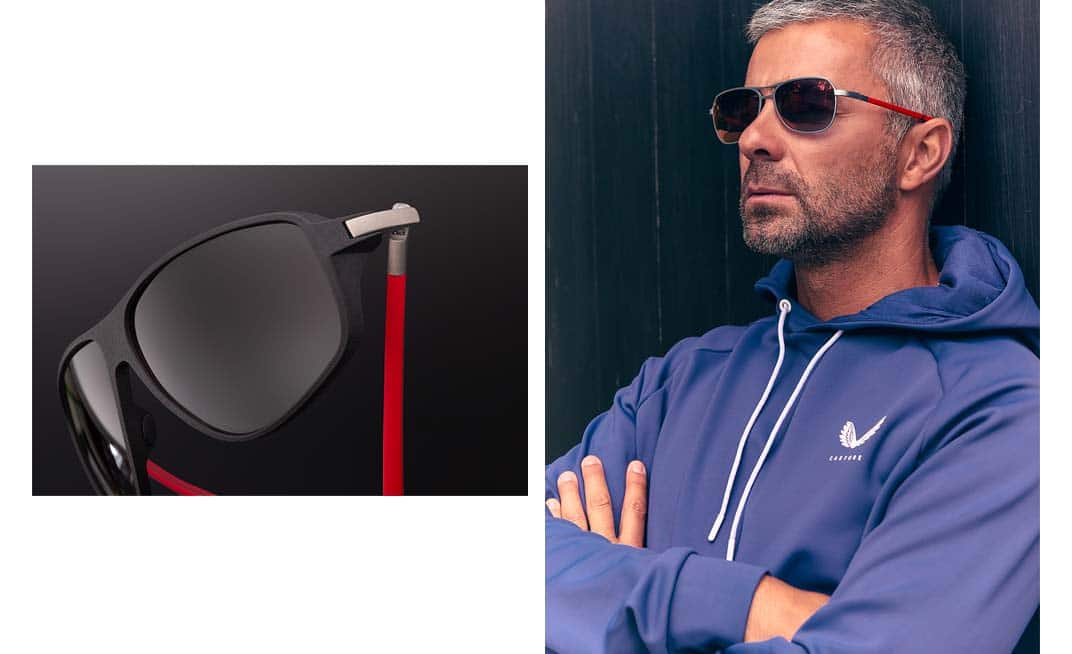 Technology blending style and elegance
What do eyewear and motorsport have in common? Quite a lot when your name is McLaren and you're king of luxury sports cars. The McLaren Vision range was launched in 2019, bringing the character and elegance of a car gliding between chicanes on a grand prix track, to the eyewear world.
High-performance technology is used to produce accessories that appeal to men as well as women, such as the lightweight Rimless style – versatile unisex glasses with real finesse and a titanium bridge. The same bridge can also be seen on the Rimless 2.0 optical range, with specially developed two-tone papaya and blue arms recalling Daniel Ricciardo and Lando Norris's Formula 1 cars.
We also love the rectangular Magnetic and Edge glasses with their distinctive double bridge design. This retro twist makes for an on-trend yet classic look, plus the frames are lightweight and offer unrivalled comfort. What makes the Edge truly special is that the one-piece stainless steel frames are laser cut with the finesse of a goldsmith, while the sportier Super Series Magnetic incorporates revolutionary hinges alongside its eco-credentials.
Eco-friendly style
When the issue of sustainability is becoming more and more important in fashion, how good something looks is no longer enough – it needs to be sensitive to consumers' environmental concerns as well. And at a time when glasses are going eco, McLaren Vision is far from being overtaken when it comes to the environment. The Super Series Magnetic capsule collection was developed in conjunction with JAM'Vision, a pioneering brand in manufacturing process optimization. Recycled stainless steel temples and frame fronts made from PA12 graphite allow for on-demand production, which helps minimize the environmental impact. By incorporating the latest technological stainless steel and a twist on a classic look, McLaren Vision's attainable eyewear, with an eye on its environmental footprint, is more than worthy of the third millennium.
McLaren Vision, the perfect blend of elegance and performance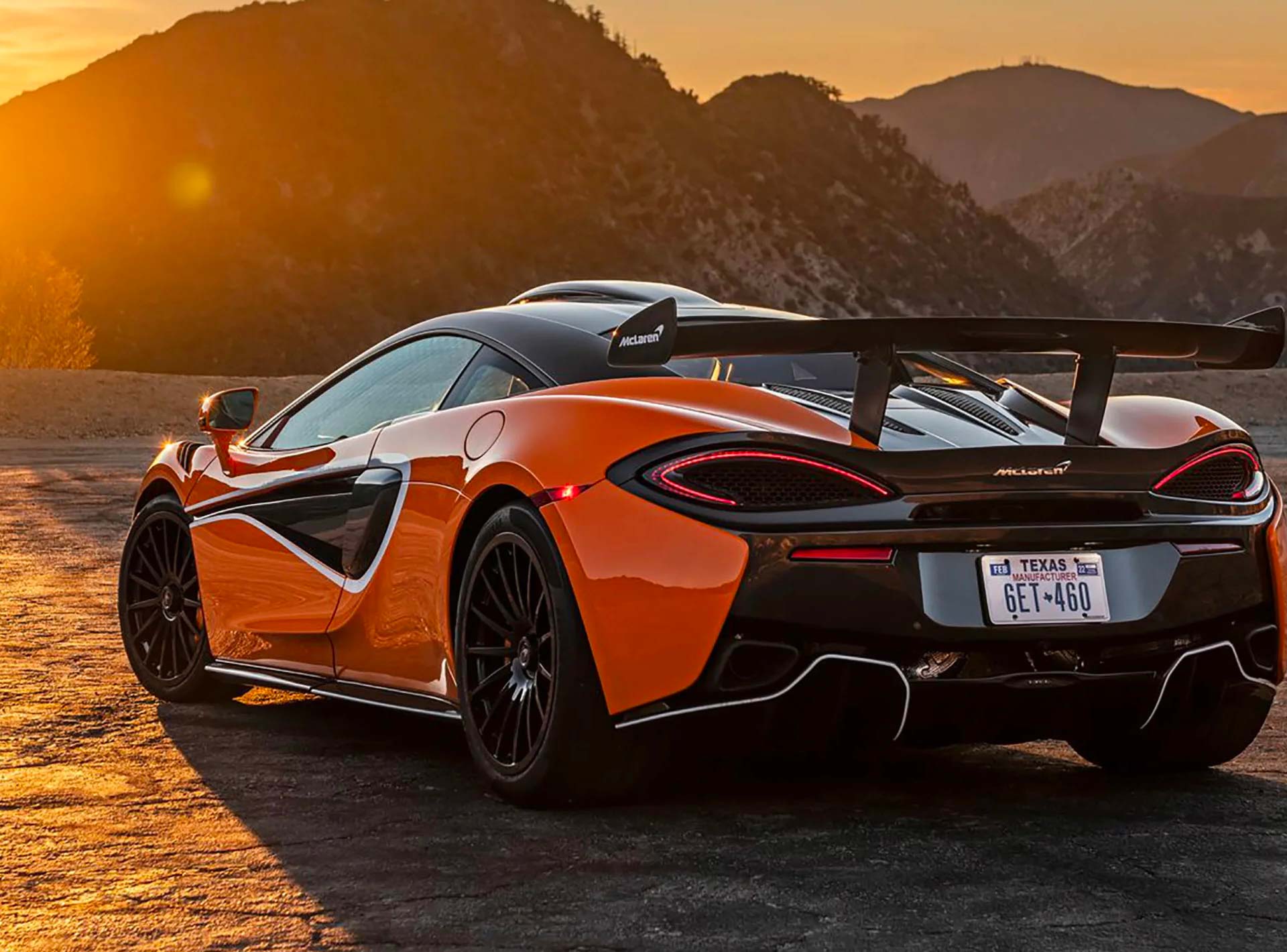 Written by Eleanor Fullalove