Tendances
Ski goggles and visor helmets: a piste-full of new models!
Winter holidays are never the same from year to year. Following on from the most stylish models from 2022, it's now time to discover the very latest in design and technical innovation. This season features our favorite goggles, but also a selection of helmets with integrated visors for tearing up the powder in total safety.
Ski goggles
Whether white-outs to stunning sunshine, while optimum anti-UV protection comes as standard, brands are pushing boundaries to improve visibility, contrast, color, adjustability, and even the field of view. Comfort and safety – with an eco-friendly twist – are priceless.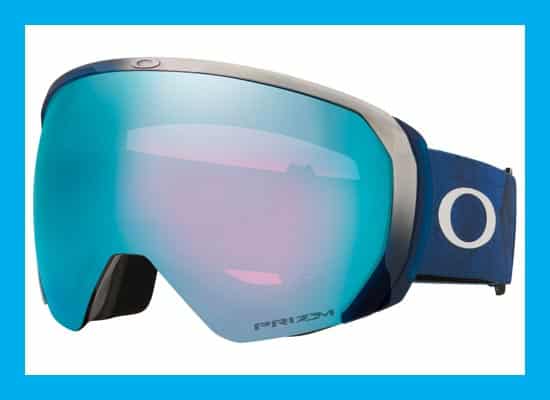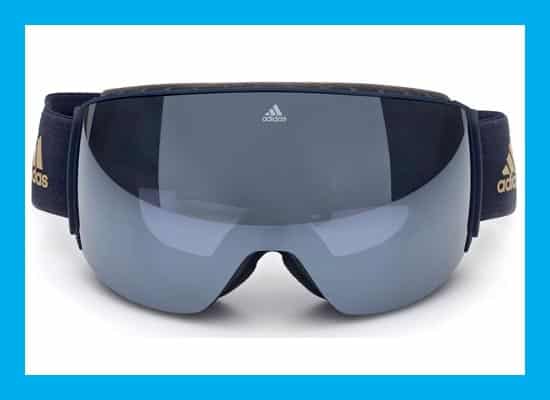 Flight Path Aleksander Kilde Signature Series goggles, OAKLEY – €220
Designed for experienced skiers, this collab with the Norwegian world champion blends Viking style with premium skiing to expand the field of view, heighten contrasts in variable light conditions, and improve upward visibility
SP0053 goggles, ADIDAS EYEWEAR – €179
The main advantage to these goggles is the detachable toric lens that enhances the field of view and boosts color perception while protecting the eyes – even in bright light. The padding, anti-fog, ventilation, and ergonomic shape complete the package.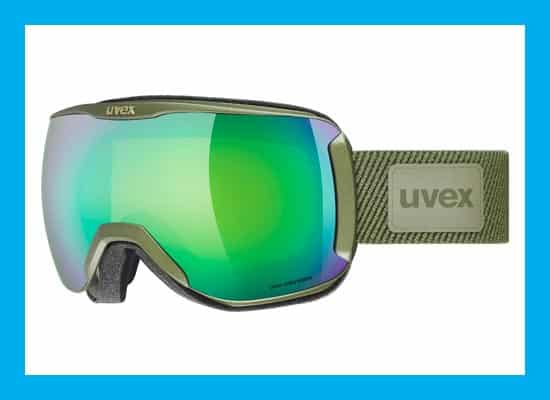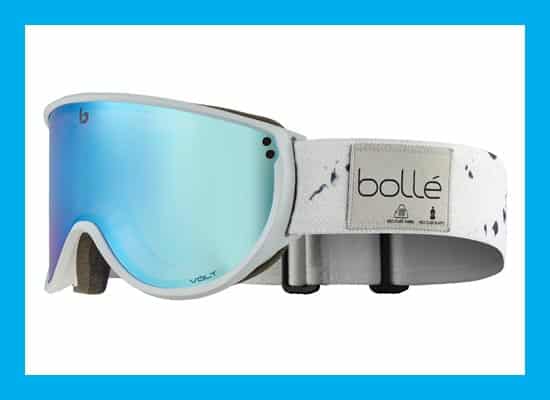 Downhill 2100CV Planet goggles, UVEX – €149.95
With a widened field of view, an exceptional color and contrast filter, improved adjustability, and augmented anti-fog protection, all in exclusive eco-friendly materials, this winner of the Red Dot Award combines technical prowess and durability in all conditions.
Eco Blanca goggles, BOLLÉ – €160
Sophisticated, luxury-inspired design, an eco-friendly revamp, and available solely for women: These goggles have it all. They even feature a revolutionary, AI-made VOLT lens which enhances colors for peerless visibility.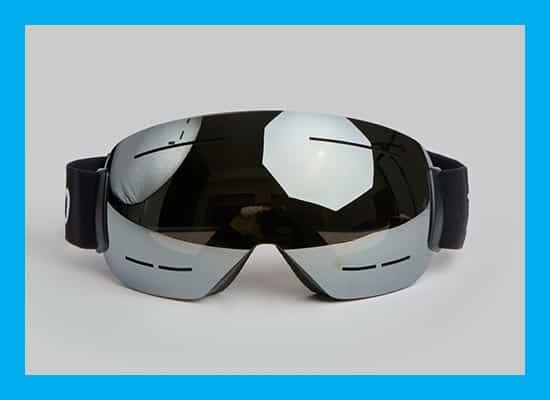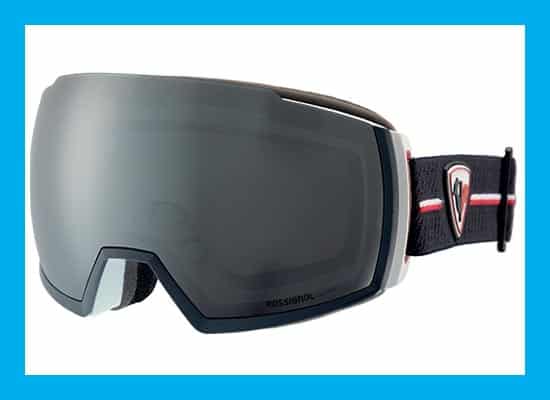 Pace Eyes II goggles, FUSALP – €195
As lightweight and comfortable as the Lodge socks that inspired them, these frameless goggles feature a double, perforated polycarbonate lens for greater ventilation, triple-layered hypoallergenic padding, and an anti-slip, double-lined strap.
Magne'lens goggles, ROSSIGNOL – €195
Innovation meets elegant style and simplicity in these frameless goggles offering normal dimensions but an extra-wide field of view. The lens can also be changed in a heartbeat thanks to its Magne'Click system of magnets and clips.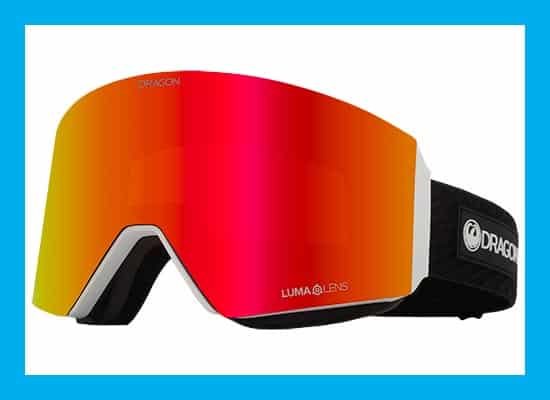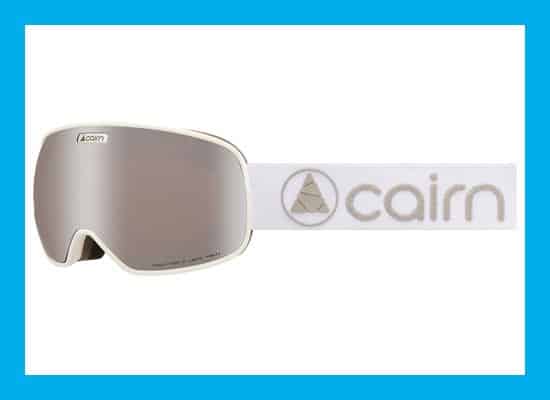 RVX MAG OTG goggles, DRAGON – €258
The brand's Swiftlock system has been augmented to include magnetic attachments enabling even faster and more secure lens swaps. Thanks to the anti-fog coating, the armored vents, and Lumalens Color Optimized technology, wearers are in good hands whatever the terrain, the weather, or the temperature.
Magnetik/SPX 3000 goggles, CAIRN– €119.99
A soon-to-be firm favorite with slim-faced riders. This model includes everything: a spherical, panoramic dual lens, an ultra-fast magnetic lens changing system, 3D curves for a wider field of view, and an enhanced anti-fog and anti-scratch coating.
Ski helmets with integrated visors
We also wanted to tell you about visor helmets, as these 2-in-1 products are effective and comfortable for goggle-wearers and all-round practical options for everyone. Boasting a looser shell, these helmets don't press against sunglasses and guarantee better ventilation. And with just one finger, you can flip the visor up or down in seconds.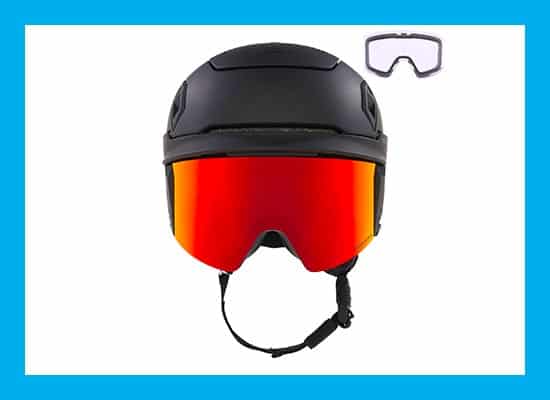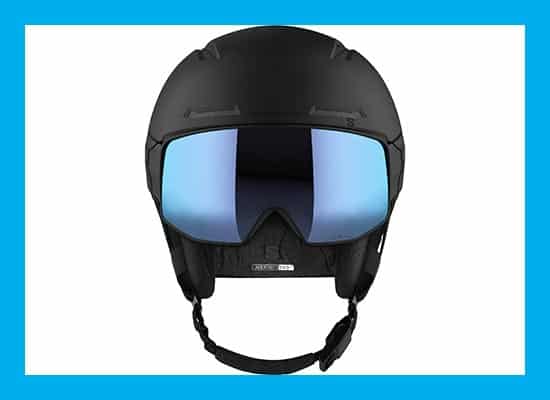 MOD7 helmet, OAKLEY – €475
The very height of optical integration. Simply put, this helmet is jam-packed with futuristic innovations – starting with the Secure-Connect system used to attach the visor and hold it in place, whether up or down. Easy to adjust and remove, and boasting a dual PRIZM lens, this visor has all the advantages of goggles without weighing you down.
Driver Prime Sigma Photo Mips helmet, SALOMON – €350
Here is another visor helmet proving that the old helmet-goggle combo is a thing of the past. Adjustable, intuitive, and easy to handle, the visor features a SIGMA™ photochromic lens, enabling wearers to take on different terrain types and changes in light with ease.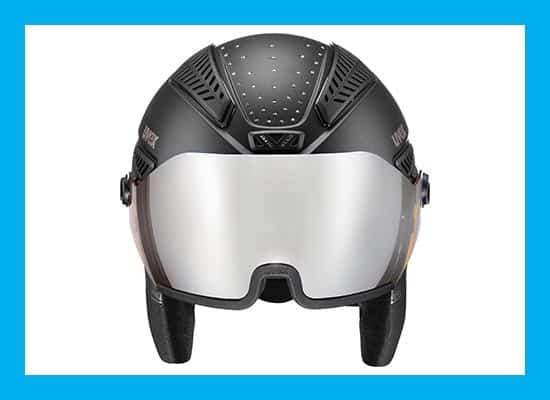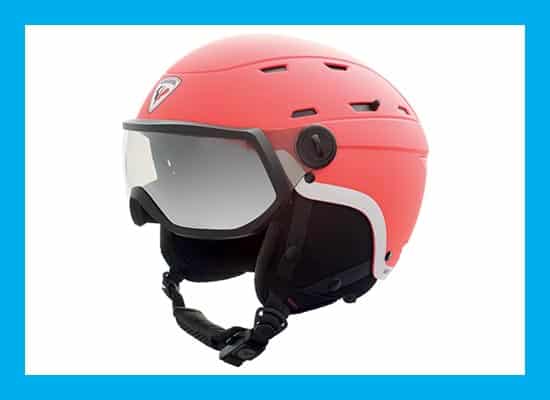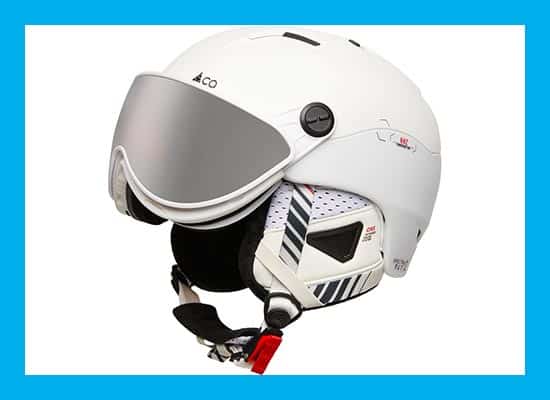 hlmt 600 Visor WE Glamour helmet, UVEX – €359.95
This premium women's model is made for shining on the slopes. The mirrored, anti-fog visor prevents drafts and offers extra-sharp visibility. The guarantee of looking just as good as the multitude of Swarovski™ crystals set into the helmet.
Allspeed Visor Impacts helmet, ROSSIGNOL – €250
The photochromic visor rapidly adapts to changes in light, ensuring pinpoint adjustment and consistent HD visibility. Fitted perfectly and comfortably to the face, the visor makes this helmet ideal for ski goggle afficionados.
Spectral MGT 2 helmet, CAIRN – €259.99
The latest innovation from Cairn is a helmet with two interchangeable magnetic visors, each equipped with anti-draft padding, making them ideal whatever the weather. The magnetic fixings also make them easy and quick to swap.