News
New frames for fair weather
Global stars, responsible collections, cutting-edge technology… in the eyewear world, exciting news blossoms like the spring.

JENNIFER LOPEZ AND DAVID GANDY STRIKE A POSE FOR DOLCE & GABBANA
As powerful and intense as the Sicilian sun, the latest Dolce & Gabbana eyewear campaign stars American singer Jennifer Lopez and the label's iconic British model David Gandy. The glamorous pair embodying Domenico Dolce and Stefano Gabbana's inimitable aesthetic were captured by London-based fashion photographers Mert & Markus. This year's stand-out? The new unisex mask design with removable visor and DC crossed logo.
Collection available here



ALAIN MIKLITARIAN DESIGNS EXCLUSIVE NEW 'DANSHARIAN' COLLECTION FOR DANSHARI
Alain Miklitarian has been working on a collection inspired by his native Armenia. Dansharian – the suffix 'ian' meaning 'son of' – celebrates his country through seven different designs, their every detail carrying significance.
His latest collection combines color (fluorescent green, rust red, gray, champagne) and form, featuring laminate acetate arms with colored titanium frames and even sculpted waves. Thanks to their unique patent, these works of art also let you fold and overlap the arms without causing tension or deformation. Two of the optical designs, as well as the sunglasses, are limited to just 222 numbered editions.

MARCHON EYEWEAR AND CALVIN KLEIN CELEBRATE THEIR 30TH ANNIVERSARY
With its minimalist, sensual and unisex styling, Calvin Klein revolutionized fashion in more ways than one (who could forget the cult campaigns with supermodel Kate Moss). Beyond the confines of its iconic jeans and underwear, the American brand also signed a licensing partnership with Marchon Eyewear in 1992. Thirty years on, this collaboration is still going strong, with a special Nineties-inspired titanium collection made in Japan being released to mark the occasion.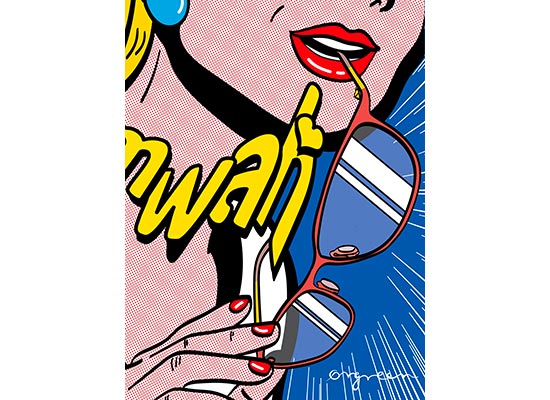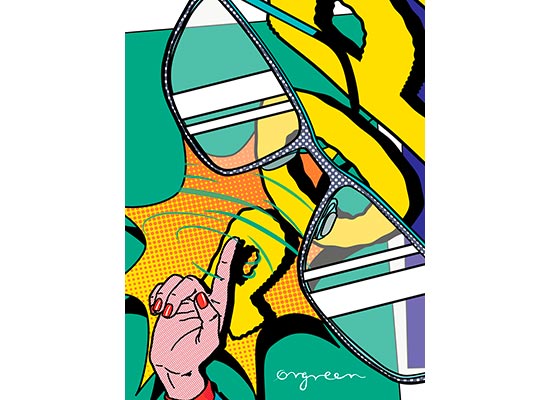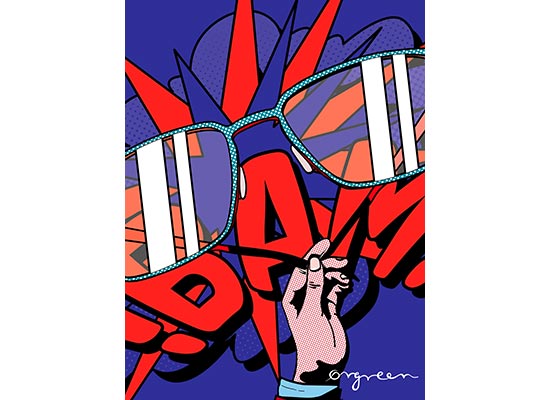 THE INNOVATIVE NEW ØRGREEN OPTICS FRAMES
When Danish design meets Japanese craftsmanship, eyewear becomes an art mastered to perfection, from design to personalized sale. Approaching eyewear holistically for over 20 years, including through the iconic Sheet Titanium collection made from high quality titanium accented with unique and exclusive colors, this season Ørgreen Optics has reworked three extra thin 0.9 mm frames to make them fresh, youthful and lightweight.
Collection available here

RAY-BAN STORIES (FINALLY) GO ON SALE IN FRANCE
Here they come!  Facebook's Ray-Ban Stories, the most eagerly anticipated smart glasses on the planet officially launch in France on April 14. Ray-Ban and Meta have created 28 versions of their frames (among them, the iconic Wayfarer, Round and Meteor models), in various colors and with different lenses, including the latest Transitions smart lenses. Protect your eyes from the light and explore the metaverse in style. Price: €329
Available soon here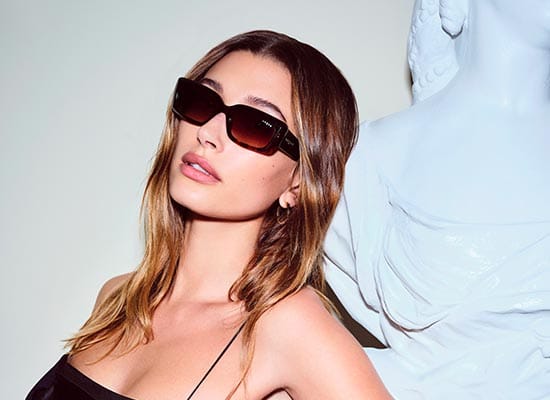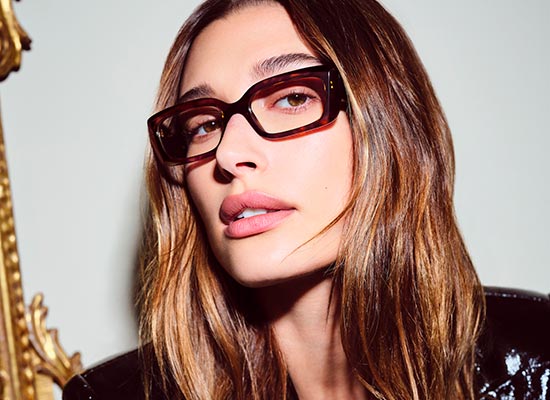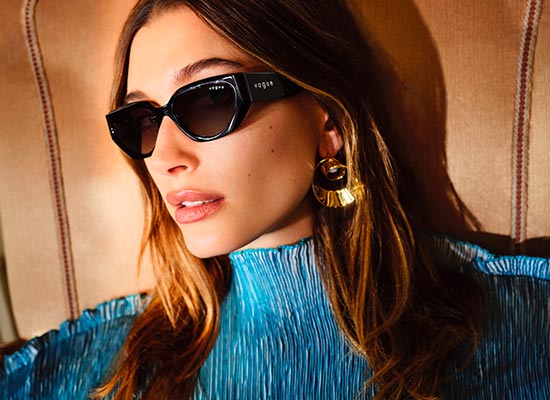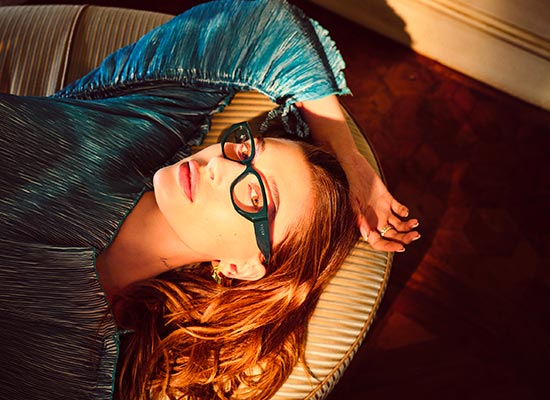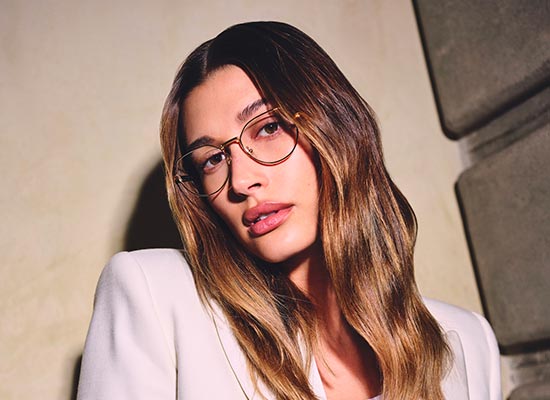 HAILEY BIEBER X VOGUE EYEWEAR
Model, 'It Girl' and now ambassador for Vogue Eyewear, Hailey Bieber has joined the small circle of stars who have become the face of glasses brands. With Kate Moss, Gisele Bundchen and Eva Mendes among them, the Italian brand certainly has a knack for choosing its muses… while also entrusting them with designing for its collections. Like Gigi Hadid in 2019, Hailey Bieber co-created the capsule collection whose eye-catching and Instagrammable style she embodies. We love the delicate metal and the polished, faceted acetate frames, while Hailey's fans will rate the special logo on the arm – and the cute custom case that comes with them.
Collection available here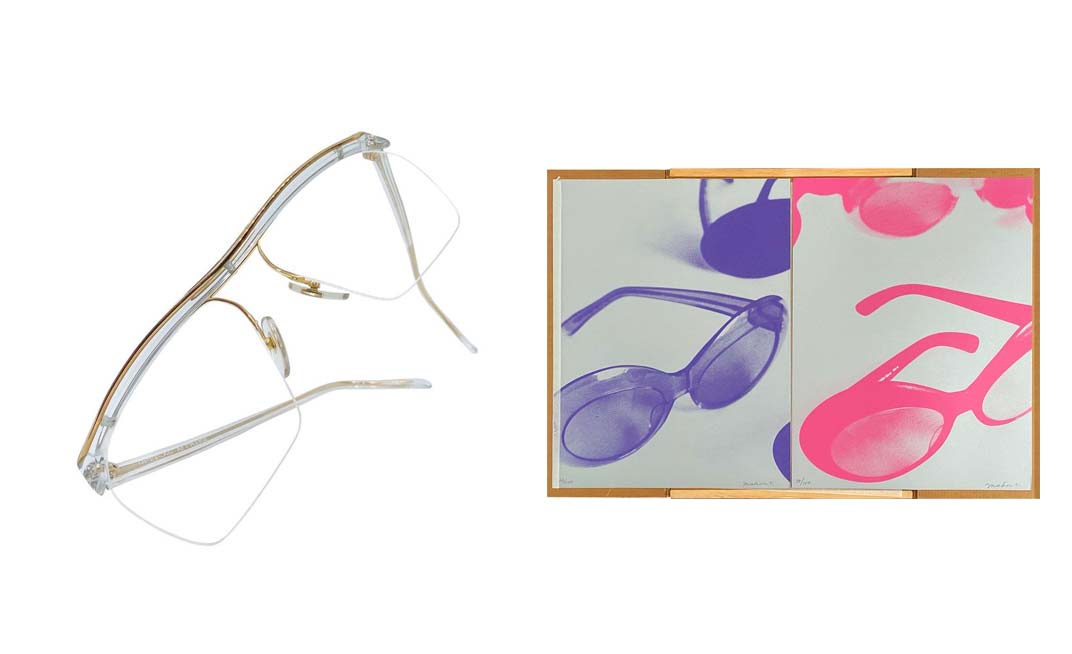 CHRISTIAN ROTH AND ERIC DOMEGE LAUNCH OPTICAL AFFAIRS
Christian Roth and Eric Domège speak of a time that those under 20 won't know. Back in 1984, the pair launched their famous rimless Series A under the Optical Affairs brand. Now, they're back with an equally original and innovative site with the same name; more than an online store, Optical Affairs is an art and design gallery, a boutique for rare vintage eyewear, a destination for esthetes and collectors, where 25% of the proceeds from the first 'drop' will go to helping Ukrainian children of war via Voices for Children.
Written bu Eleanor Fullalove