Focus
The experts' top tips for finding exceptional vintage eyewear
Whether caring for the environment, wanting to stand out, or looking to invest in a long-lasting accessory, there are many reasons for eyeing up second-hand glasses. For many years, this market has been growing, while also rewriting the rules of fashion consumerism. This impressive comeback is driven by a vast choice of products – including eyewear – which can also make it difficult to pick the right thing for you. Is it possible to find and choose a high-quality, value-for-money pair of glasses? To answer the question, three experts agreed to reveal their secrets.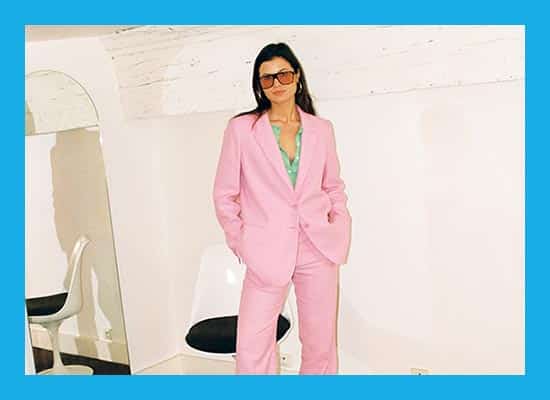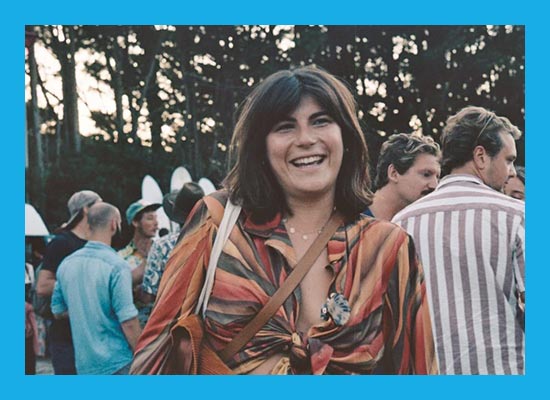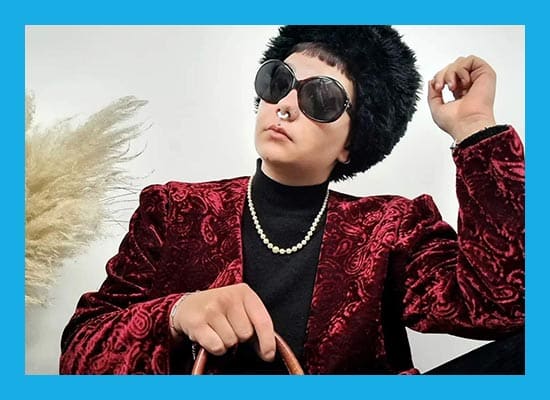 Alice Violier is founder of Seconde Vue, a popular eyewear store offering luxurious vintage models. Mathilde is the woman behind Ochka Shades, an Instagram account and a concept giving retro sunglasses a new lease of life. And Claire is a professional second-hand and vintage hunter, who showcases her finds on her Instagram account La Sheitanerie Frip & Broc and her eponymous traveling store. Three women, one thing in common: A keen eye capable of spotting a product's fashion potential and honing in on that must-have piece. Here are their priceless tips for finding stylish vintage eyewear.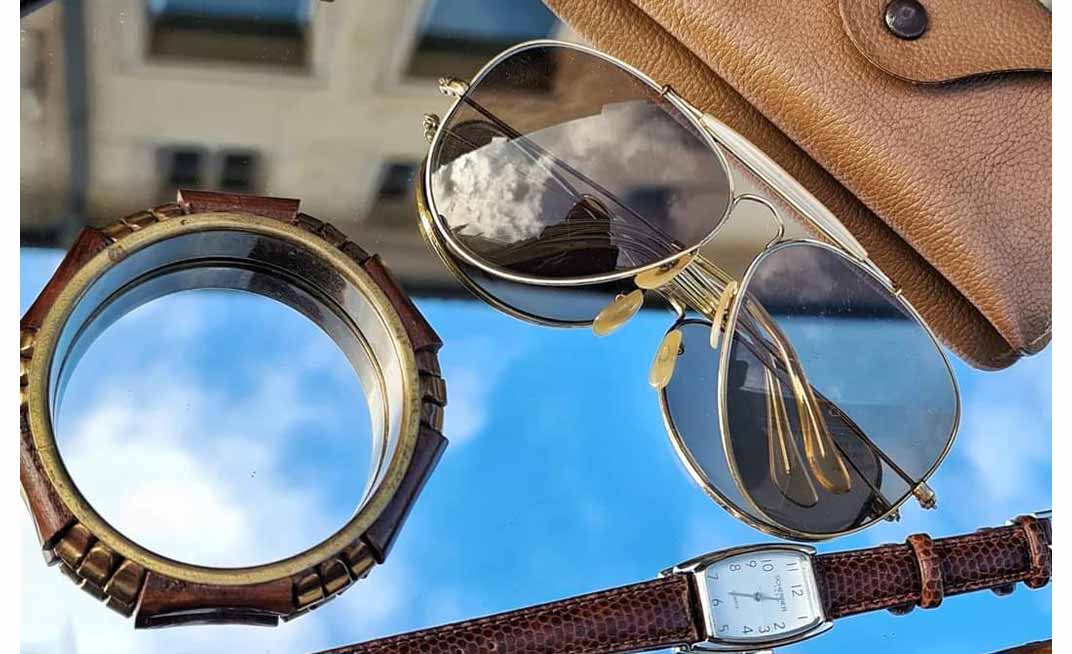 The undeniable advantages of vintage eyewear
One of the main draws of the vintage market is the incredible condition of the products. These pieces were made with longstanding know-how and boast superior quality – two things that have been lost in the rise of fast fashion. Buying a second-hand pair is therefore a solid investment, but also a way to reject the current age of hyper-consumerism.
"Pieces that were produced and sold in the past are more than a match for new eyewear. Most of them are of the highest quality, their style is timeless, they are made with premium materials, and they were often manufactured in local factories," says Alice Violier.
Mathilde agrees, adding that "the materials used are more robust. There are also shades of colors that are no longer available today. Then you have the shapes of the pieces themselves, which I think used to be more varied and meticulous."
Lastly, according to Claire, the final advantage is that "vintage models are highly original. Some of them are coming back into fashion and are now being reproduced – but they don't always offer the same quality…"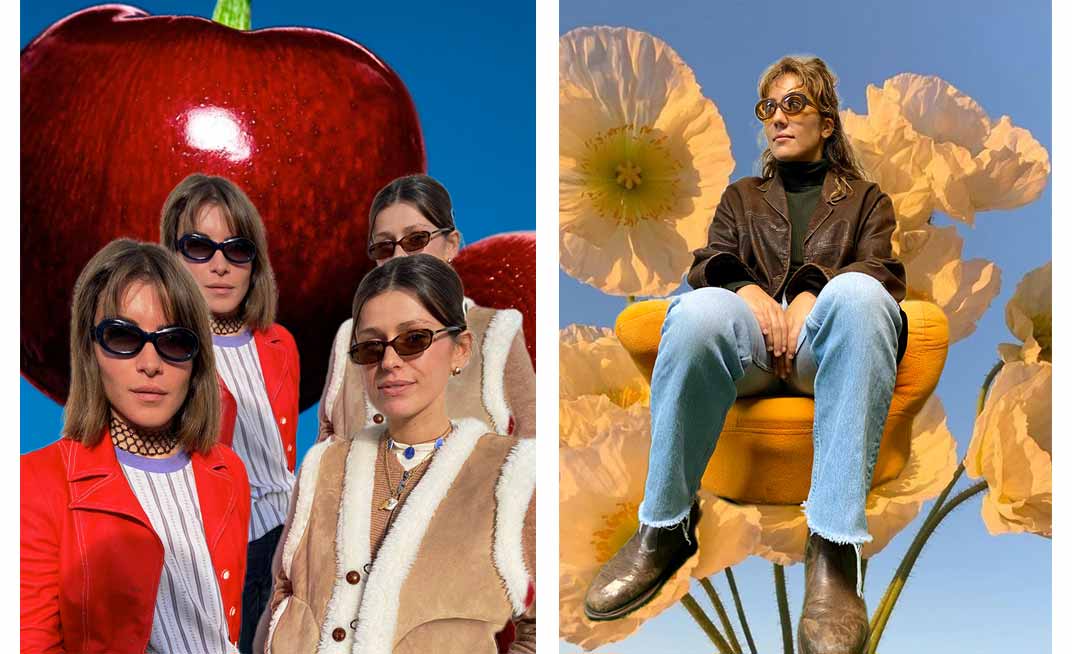 Things to look out for
Before setting out on a treasure hunt, you should focus on the things that prove you have found a potentially premium piece. "Firstly, you have to look at the hinge. If it is already rusted or loose, that's a bad sign… Secondly, you should evaluate the inner side of the temples, as they will offer a wealth of information such as the brand, the series number, and the size. This will tell you if you have found an authentic piece or a cheap copy. Lastly, identify where the eyewear was produced. It is a good idea to opt for places with real know-how, such as Italy, France, or Japan," says the young Biarritz native behind Ochka Shades.
She adds that "above all, you have to look at the condition of the frames, as the lenses might have been changed." In fact, most professional resellers offer restored glasses with lenses adapted to everyone. However, when shopping alone, it is good to know exactly which ones have been used. If they are corrective lenses, you may have to get them changed by an optician, which can increase the overall budget. "You can also have a bit of fun with them, turning prescription glasses into sunglasses (and vice versa). It's a great reason to go searching for vintage eyewear," says Claire.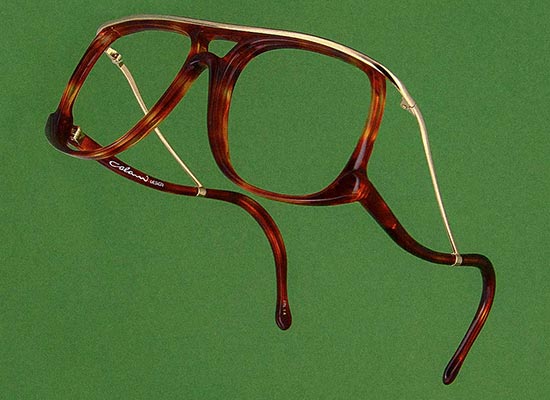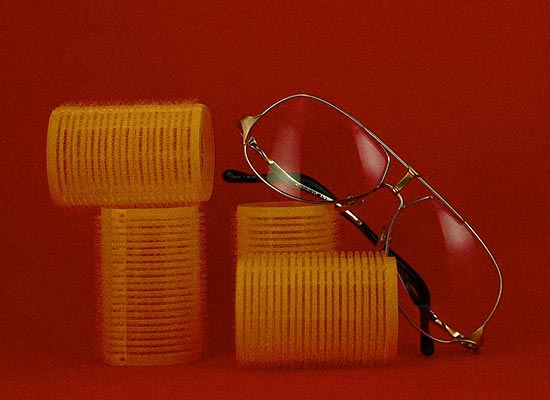 Timeless brands
To tailor your search to exactly what you want, make a selection and keep a few different features in mind, such as the shape, the color, and the designer. Over the years, certain brands have built their reputations by offering consistent quality and timeless style.
If you don't know which label to choose, Mathilde suggests "Sonia Rykiel and Nina Ricci, as many fashion creators at the time had their own eyewear brands. I'm also a fan of Alain Mikli, an iconic designer. That way you're guaranteed an exceptional product." Claire recommends browsing "luxury glasses from brands such as Gucci, Chanel, or Chloé. And if you find some Ray-Bans, such as a pair of Aviators, don't think twice. These are must-haves." Meanwhile, Alice Voilier says that "everything depends on the style you are looking for. For glasses from the 1960s and 1970s, Pierre Cardin and Pierre Marly are industry leaders. If you prefer a 1980s style, opt instead for a pair by Colani, whose eyewear is sublime, intricate, and still very fashionable. Lastly, if you prefer narrower frames, look out for models by Mugler."
Unmissable hotspots
The advantage with vintage eyewear is that you can find it everywhere. From small neighborhood flea markets to second-hand stores, and even on social media. In the words of entrepreneur Alice Violier, "there are no golden rules, and that's what makes hunting for these gems so unique! Our store acquires products from opticians who have been in business for decades. Some frames are sourced from the public, and others come from second-hand dealers."
Claire doesn't set herself any limits, either. "I have a few small, secret places. I go to charity or thrift stores like Emmaus, I visit recycling centers and flea markets, and I look at online marketplaces like Leboncoin and Vinted. You just have to type the right keywords and see what happens! Mathilde, the next-gen bargain hunter, agrees. She believes that looking on the Internet is an obvious gamechanger, as there are many products waiting to be found.
Finally, for those who aren't natural explorers, our experts advise turning to industry professionals. Simply check out the selections offered by retailers on their socials and on own-brand sites, such as Imparfaite. Alternatively, you can visit stores such as Seconde Vue. "Hunting for eyewear on your own sometimes has its limits, especially as frames often need to be restore and authenticated. We spend time with each customer to understand their needs by asking different questions, and we make sure that we tell the story behind each model." Now you have all you need to indulge in the beauty and authenticity of precious vintage pieces!