Focus
Colorful, innovative, comfortable – Ad Lib eyewear in the spotlight
In transforming minimalist frames through bold use of color, Ad Lib strikes an enticing balance. Here, we take a closer look at the most modern of brands in the Charmant Group, as it continues to embrace intense colors, alongside comfort and innovation.
Partnership
It's been a little over 10 years now that the Ad Lib titanium glasses brand has been assisting urbanites in their search for stylish lightweight eyewear. Collection after collection, it stands out for its sleek and up-to-date optical frames, with color having an important part to play. Every pair of its glasses is made all the more exciting by bright colors that not only bring out the eyes, but achieve greater emphasis through the use of other more subdued shades as well. This colorful little twist is a brand signature that allows everyone to express themselves.
Another of Ad Lib's strengths is working with top-quality titanium, coupled with specialized Japanese know-how. In fact, the brand belongs to the Japanese Charmant Group, leaders in titanium glasses. The mastery of this material, which has so much to offer, allows for supremely comfortable designs to be produced.
Combining bright colors and frames that are comfortable to wear, Ad Lib has become synonymous with freedom in the eyes of those who wear the brand. Having taken its name from the Latin "ad libitum", meaning 'being free' or 'off the cuff', it should come as no surprise to learn that this is the idea embodied by the brand in the new 2021 collection and by the iconic retro-futuristic Bria model.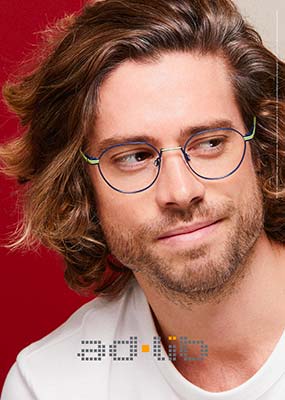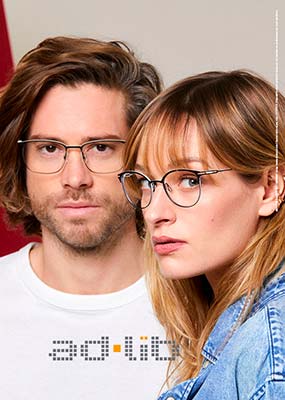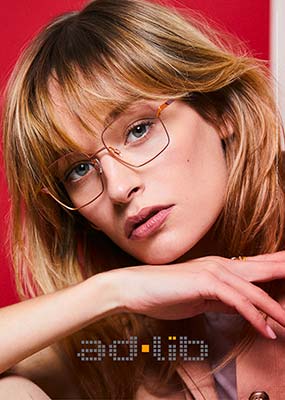 French style meets Japanese tech
Founded and designed in Paris, Ad Lib brings together French design and Japanese expertise. The collections are also inspired by fashion, technology and sport, not to mention the street, the upshot of which means Ad Lib frames are always in step with the latest trends.
In its early days, the brand essentially focused on men, producing designs with geometric and sporty accents. It later branched out into frames for women, characterized by elegant retro styling.
For its new 2021 collection, the brand is looking further ahead. The daring minimalism of previous designs has become more avant-garde. Among the new arrivals are unisex half-rimmed upside-down frames (also known as nylor), where the rimming highlights only the lower part of the lenses. This original detail will appeal to those drawn to frames with a weightless aesthetic, without being devoid of character.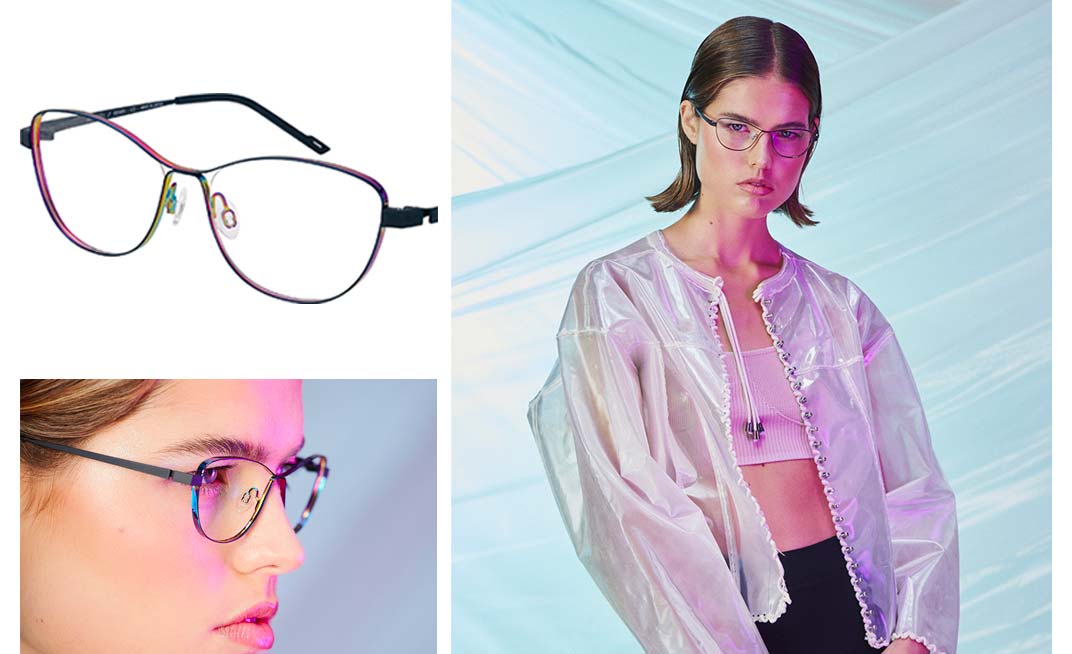 "Moving colors"
The brand motto sums up Ad Lib rather well! Back in 2010, the Charmant Group wanted to create an eyewear range that was distinctly different from its other optical frames made from titanium. A desire for color, modernity and freshness ultimately resulted in the creation of Ad Lib.
Since then, the brand has set itself the goal of always reinventing titanium in experimenting with original colors. The 2021 collection is no exception, featuring pillar box red, electric blue and bright orange on the temples and end pieces, while the rims reveal softer shades. This colorful mix is obviously spot on, as the color of the year 2021 chosen by Pantone was in fact a duo, which also plays on contrast: Ultimate Grey/Illuminating (or mid-grey and sunny yellow). Bang on trend, this effect is one for those who like to be discreet… but still want to get noticed.
As for shapes, the 2021 collection once again offers plenty of choice with options to suit all face shapes and tastes, including: square, oversized, octagonal, round and cat-eye.
Comfort and joy
But beyond style, we also want glasses that can keep up with us, without weighing on our everyday lives – something that has not escaped the Ad Lib brand with its ergonomic and practical designs. All thanks to the tried-and-tested expertise of parent company Charmant and its signature material, titanium. In this regard, you could say the founder of the group, Kaoru Horikawa, 'had an eye'. He sensed the potential of titanium back in the Sixties and decided to use it in eyewear, which was unheard of until then. Charmant then became the first manufacturer to create glasses from this material and has continued to develop innovative manufacturing techniques ever since.
Like the other brands in the group, Ad Lib benefits from this exacting standard of expertise and the many intrinsic strengths of titanium. This makes the frames particularly lightweight, robust and flexible. As titanium is hypoallergenic, it is suitable for everyone. Another no less important advantage of this material is its durability. Owing to the fact that it is not impaired by environmental influences, these frames can stand the test of time with greater ease.
Those looking for that extra layer of comfort will find what they are looking for in the new 2021 collection. Three designs feature the brand's iconic beta-titanium hinge, an elegant technical detail that also makes the glasses more comfortable to wear.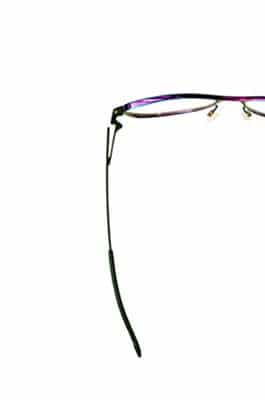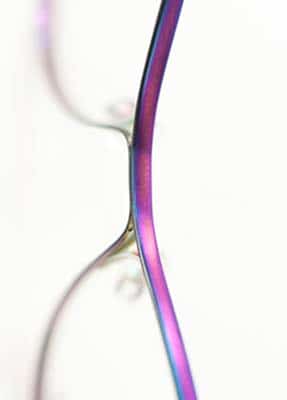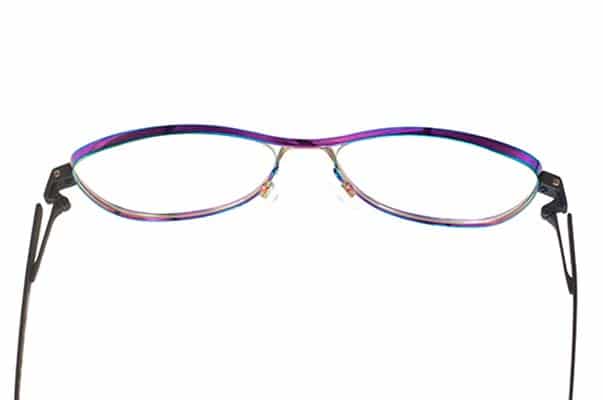 Bria, unique and already iconic
In 2020, Ad Lib celebrated its 10th anniversary. To mark the occasion, the brand wanted to push the boundaries of innovation a little further with the Bria. These iridescent glasses with retro-futuristic accents feature an unusual shimmer effect; the color changes depending on the viewing angle, creating a delicate gradient ranging from yellow to pink, via green and blue. Ad Lib's "moving colors" motto has never been so apt! In addition, each and every Bria is unique, thanks to the novel manufacturing process, involving multi-color ion plating. The latter cannot be reproduced identically, meaning that colors differ according to the designs – well worth bearing in mind when people are looking for unique and personal pieces.
Bria is also innovative in terms of its production, which is more respectful of the environment. Ion plating gives the frame its color without the need for paint, which limits the pollution generated. Thanks to this iconic frame, Ad Lib is also aligned with Charmant's desire to become a key player in sustainable development.
One thing is for certain when it comes to collections combining colors, performance and surprising twists… there'll be plenty more to feast your eyes on from Ad Lib!
Find Ad Lib glasses by Charmant at your favorite opticians!
Ad Lib eyewear, colorful, innovative, comfortable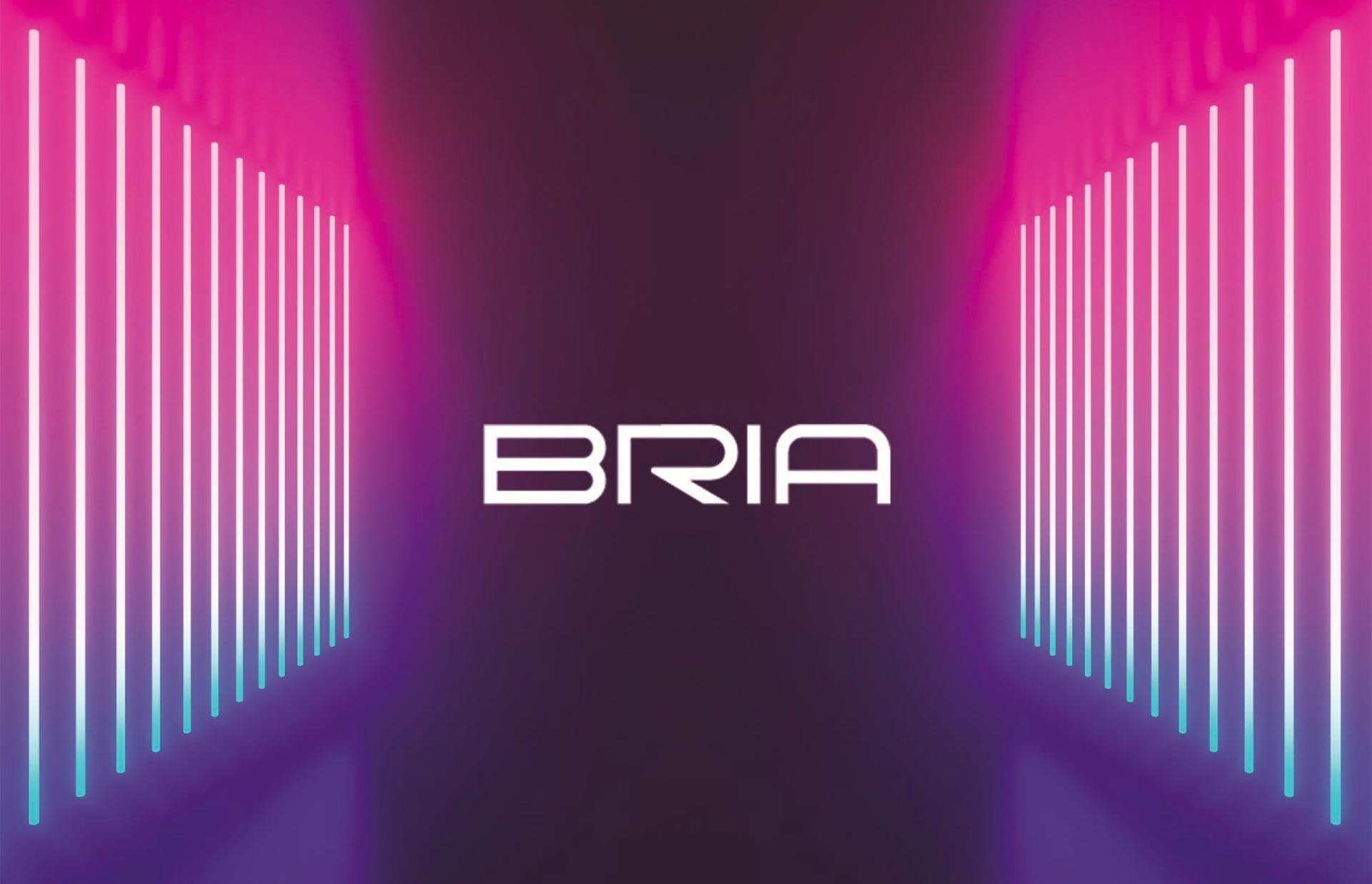 Written by Eleanor Fullalove