Focus
Miru 1day UpSide multifocal: the contact lenses making life with presbyopia easier
To cater for the needs of people with presbyopia, Menicon, the largest Japanese manufacturer in the domain of contact lenses and related medical devices, have come up with a contact lens that's innovative, practical and super comfortable: the Miru 1day UpSide multifocal. So comfortable are they that you'll forget you're even wearing them.
Partnership
If you have trouble seeing close up, if you need stretch a book away from your face in order to read it, or if you're around 45 years old, you may well be in the presbyopia club. Presbyopia is a natural evolution in the eye that can happen to anyone – even George Clooney wasn't able to avoid it. As the lens in the eye ages, it starts to lose its flexibility and its ability to focus on nearby objects. Close-up vision becomes blurred and that affects daily life. It becomes more difficult to read text messages, to work on a computer or to read newspaper. How to get your clear vision back without too much trouble? Well, that is what Miru 1day UpSide multifocal is aiming for: an effortless start to live with presbyopia without compromising your lifestyle.

Contact lenses that are easy to put in (finally)
Putting in contact lenses can be tricky, especially for people who are not used to it. And if you have presbyopia, it can quickly be a challenging exercise. How can you put it in the right way round when you can hardly see up close? It's a real issue for a lot of people: 92% of multifocal contact lens wearers say that they have worn contact lenses the wrong way round* and the resulting discomfort can ruin a day. Menicon have designed a contact lens that is already the right way around inside its packaging, with the outer surface facing up making it ready to place as soon as you pick it up. This is made possible thanks to the Smart Touch technology developed exclusively by Menicon.
It's impossible to go wrong. Gone are the bleary-eyed early mornings fighting with packaging or the stress of putting the contact lenses in your eyes when running late. With one move, the packaging can be opened, and the lens is ready to put in: a design that will be welcomed by novices, clumsy wearers, and time-pressed regulars alike.

Comfort above all
Our contact lenses should adapt to our lifestyle and not the other way round: that's Menicon's philosophy to put the wellbeing of its wearers at the centre of its innovations since the beginning of the Japanese group in 1950. A pioneer of contact lens design, they have never lost sight of their belief that a good visual correction makes the wearer forget about it.
The ambition to reach both visual comfort and performance is clear to see in the Miru 1day UpSide multifocal. No one should have to change their lifestyle when presbyopia begins to set in. The Miru 1day UpSide multifocal allows the eyes to change focus effortlessly from close to far. Yoga classes, driving or a working day no longer has visual obstacle. There is no more visual discomfort and no more of those jumping images that occur when changing focus too quickly – something that can be very stressful and tiring. And you can drive with serenity knowing that your vision remains clear and fluid regardless where your eyes are on, Satnav or the road.
Beyond the quality of vision, the Miru 1day UpSide multifocal contact lenses are also designed for comfortable all day wearing. Made of silicon hydrogel, a material renowned for its comfort, an extra technology is used to make the surface as smooth as possible, allowing the eyelids to open and close smoothly and without friction.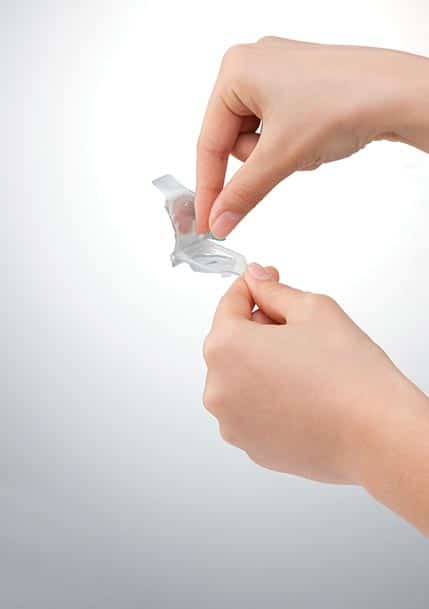 Good hygiene is simple
Thanks to the Miru 1day UpSide multifocal's Smart Touch technology, chances of contamination are significantly reduced as your finger never touches the inner surface of the lens. Being daily disposable, the lenses are to be thrown away after removal and free of daily lens care steps. This reduces lens handling to minimum and brings extra security to wearers during the global pandemic of Covid-19.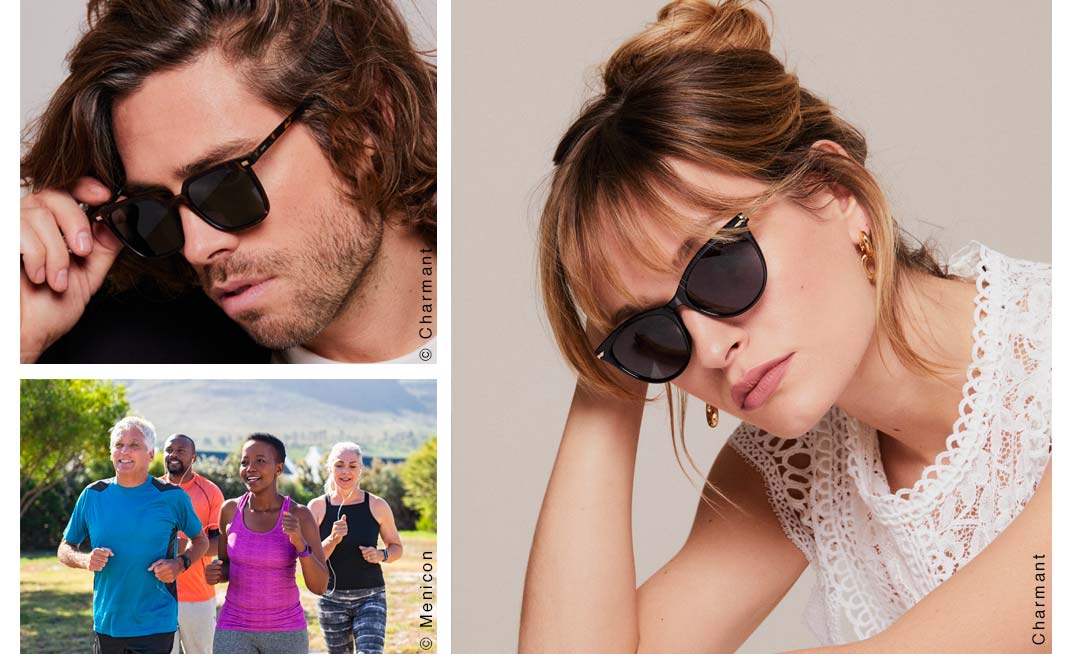 Sight is life
Since presbyopia should not impact our daily life, these contact lenses for people with presbyopia offer both a better vision and a better life quality. Easy to handle and comfortable, the Miru 1day UpSide multifocal is an ally in life that won't way you down. Their daily format gives the flexibility to switch to glasses, and in summer, there's no need to buy expensive sunglasses with eye correction. Menicon engrave their philosophy into Miru 1day UpSide multifocal contact lenses: technology that responds to the needs of wearers. Whether it's sport, last-minute plans or a weekend away, they will adapt to you.
Find the Miru 1day UpSide multifocal lenses from Menicon at your optician. Ask your Ophtalmologist for more information.
*Source: Menicon studies.
Written by EYESEEmag editorial team