Tendances
Tomorrow, the view: the main trends of 2020
From September 27 to 30, the Silmo salon brought together the most prestigious brands in the industry, showing off the moment's hottest trends and unveiling what is on its way in 2020. Because the future is now.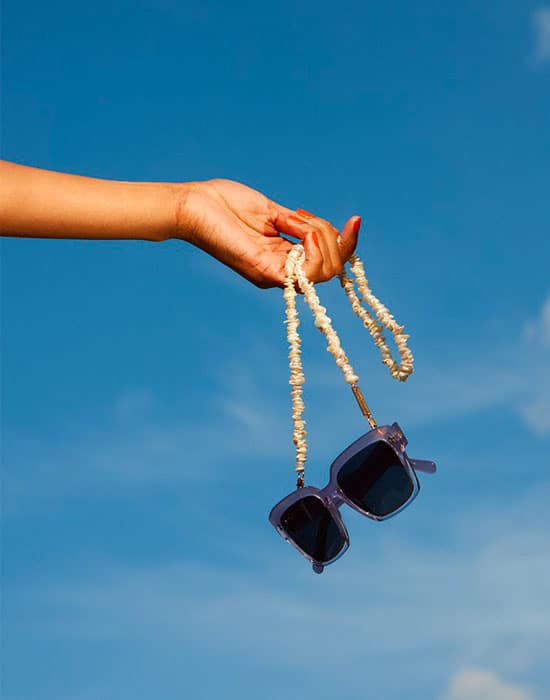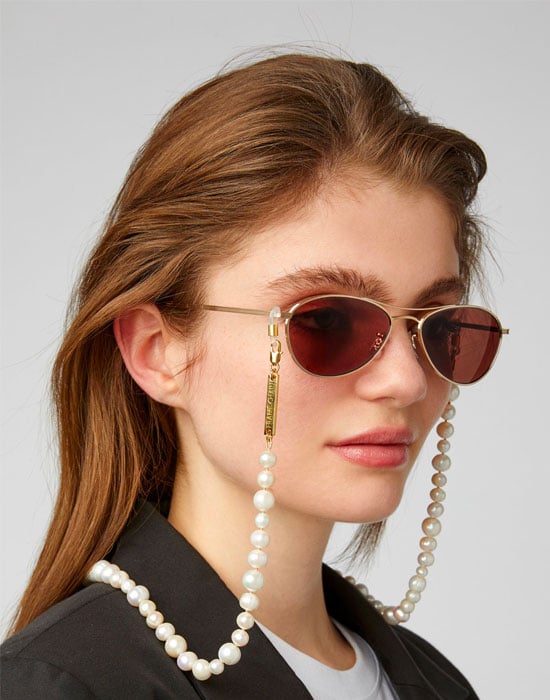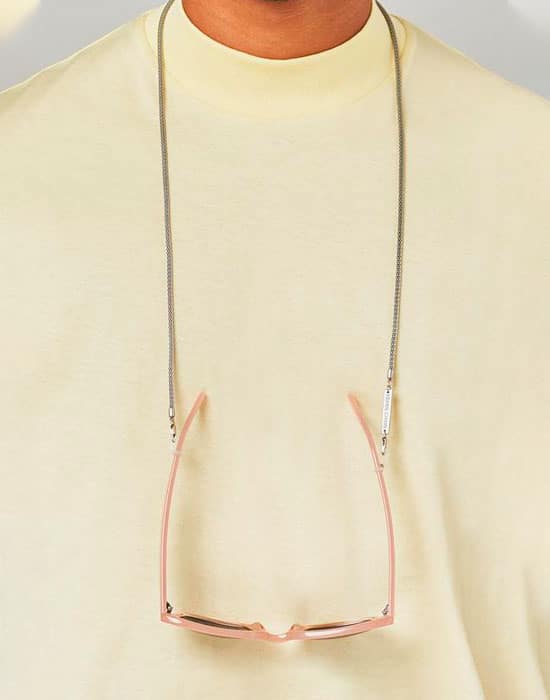 Glasses chains
A standout accessory of the 1970s that then fell out of favor, glasses chains are back with a vengeance. Whether they're gold and fine or whirls of colored plastic, pop or chic, they adorn the neck like jewelry. We saw several very nice ones at Emmanuelle Khanh and Caroline Abram, as well as stands entirely dedicated to the accessory like Frame Chain, a British brand of original designs, and La Loop with their quirky and glamorous glasses jewelry.

Flashy colors
Colors were celebrated in all their glory this year, whether in the designs by Plein les Mirettes, François Pintonm Roussilhe or Lafont. This French brand, which has built on its expertise ever since Louis Lafont opened a boutique in 1923, has mastered the subtleties of color. Multicolored mottling, printed fabrics, polka dots, stripes, shades and motifs all mix with masterful artistry as Thomas Lafont explained 'colors have a certain magic which give life to each design'.

More sparkles
For Ines Règ, the Instagram comedian who demands more sparkles in her life, the Silmo would not have disappointed. Caroline Abram, Etnia Barcelona, Kaleos and Théo Eyewear all had glittering designs on display, marrying a glam rock spirit with ultimate elegance.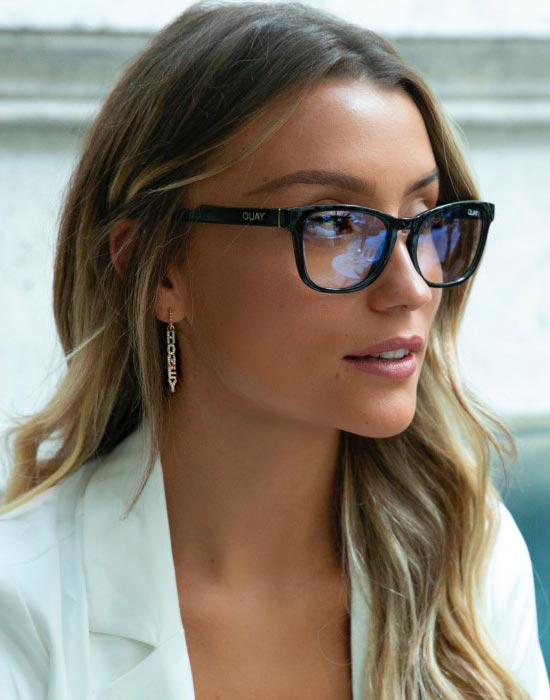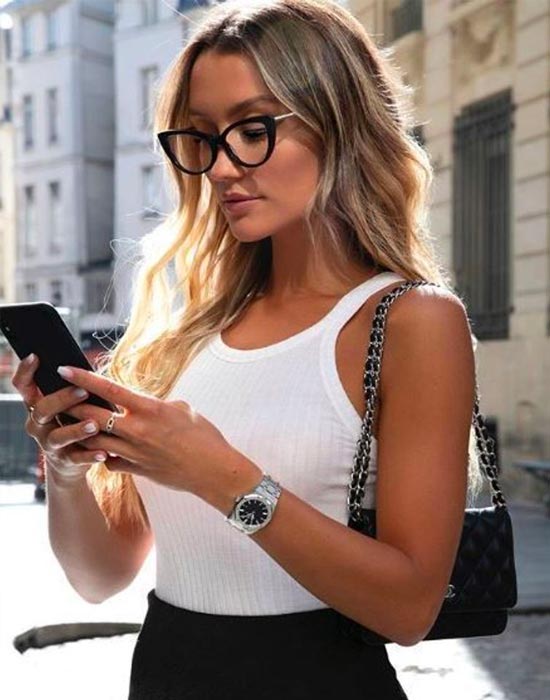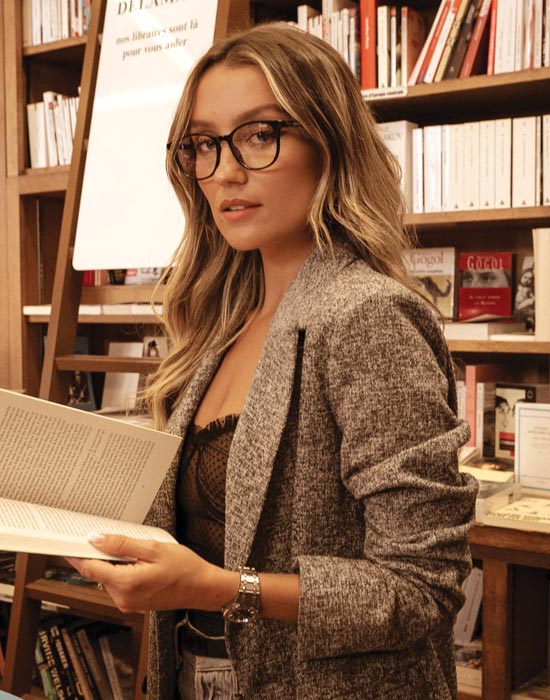 The collabs
Collabs are showing no signs of slowing down. We fell for the Etnia Barcelona association with the David Bowie estate and the designs paying tribute to the star's different stage outfits. At the same time, Theo Eyewear presented a sculptural pair designed by Matali Crasset, Quay Australia presented a collection designed by Chloé B, Nicki Minaj has designed a collection for Fendi and Marchon revealed their own collaboration with Karl Lagerfeld and Carine Roitfeld.
Transparence
Playing with transparencies will always be popular. Whether its at Cazal Eyewear, Emilia Line, Plein les Mirettes, Kirk & Kirk, Enox My Glasses or Moscot, designs with frames as clear as a glass of water reflect light and shade the eyes with their colored lenses. At Anne & Valentine, transparent materials met colored ones, a trend also seen for children at Tartine & Chocolat.

Futurism
It's the trend that's facing forwards. Police has joined forces with Formula 1 world champion Lewis Hamilton to create a collection of mask sunglasses with a color palette straight out of a science fiction movie where the sporty shapes instantly make you want to head off skiing or into a racing car. At Pierre Cardin for Safilo, the avant-garde theme continues with a hint of utopia and a special mention goes to the 'Divine' sunglasses at Caroline Abram, the 'Carrer Facer' at Safilo with Carrera, and Muzik with 'Finger Frame' by Muzik Creative Label X Stealer.

Fine frames
Often made of metal, they leave the whole spotlight on the face. We saw very fine frames at Kaleos, Markus T, Masunaga Optical and L.G.R. For the bravest glasses-wearers, we also spotted the extreme opposite at Dokomotto, Bob Sdrunk, Shelter and Wave of Wood, all with XXL frames.

A good cause
Presenting designs crafted from wood, hemp and cork, more and more brands are turning towards recycled materials. Waiting for The Sun decided to reduce the environmental impact of their glasses with recycled metal. The theme was reflected at Neubau who recycles plastic to give it a second life while at Modo Eyewear, bio-acetate is the material of choice. It's a wide-reaching trend for the New York label which has also decided to plant a tree for each pair of glasses bought as well as supporting programmes to help children and humanitarian efforts.