Focus
Wave of Wood: wooden glasses made in France
You'll be familiar with glasses made of acetate, polyamide and titanium, of course. So, let us introduce the eco-friendly French brand, Wave of Wood. Founded by two opticians, Antoine Gouviac and Sébastien Bourdon, their outfit specialises in wooden glasses and is branching out into stone. Now, we're not about to suggest playing paper, scissors, stone, but at least as far as 'sprucing' yourself up, it's never been easier thanks to Wave of Wood…

French brand Wave of Wood (WOW) is well-known by opticians for its wooden glasses, but now we want to introduce them to our readers as well. Behind the venture are opticians Antoine Gouviac and Sébastien Bourdon, who were inspired to launch their own brand of eyewear owing to their "passion for frames, for working with the noble material that is wood and seeing people look proud to wear glasses".
Consisting of around 300 models of optical glasses and sunglasses altogether, in fifteen or so different shapes, their catalogue offers something for everyone. And not only are they wooden, they're eco-friendly as well. The glasses are made from wood sourced from sustainably managed forests, the majority of which are in France. But WoW goes further still, as even the glues and varnishes selected are safe enough to be used in the wooden toy industry as well. The company carries out all the production stages for its glasses at its workshop in Chaumes-en-Retz near Nantes, ensuring this brand really is 100% made in France.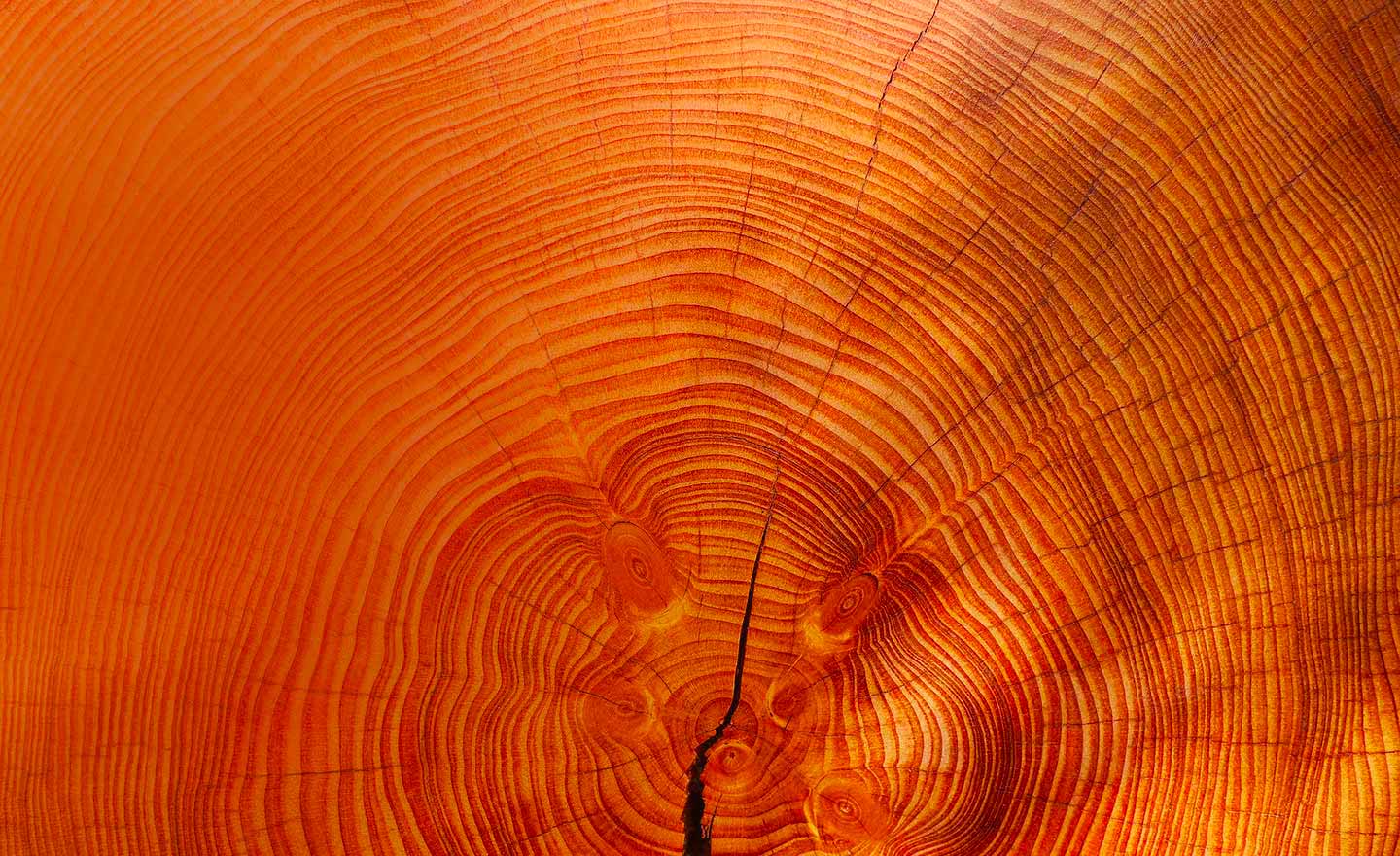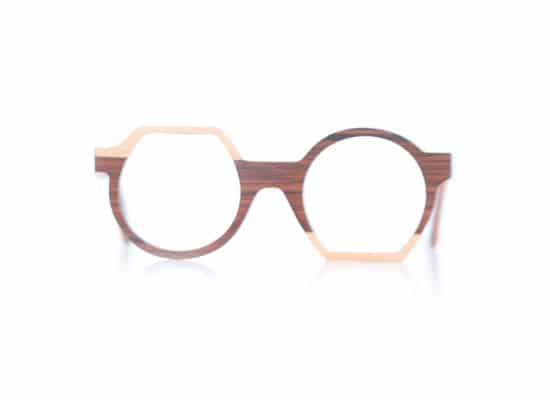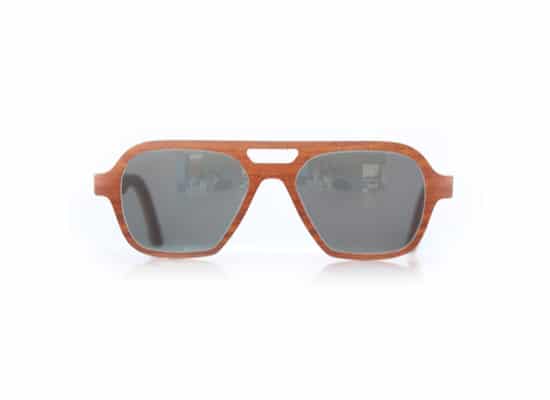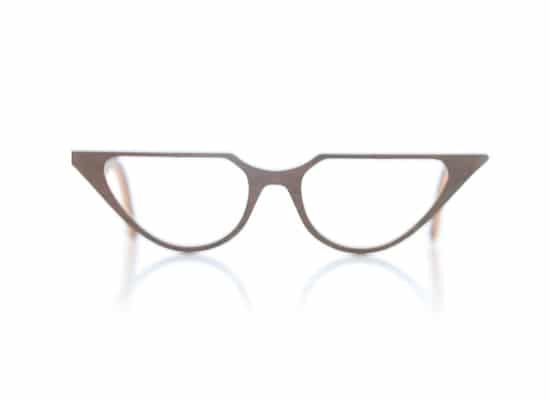 Riding the wave… of wood
Each of the different frames is named after a type of wood or tree in a nod to the species used to make them. With styles like Baobab, Orme (Elm), Nachi and Bombax on the website, you'll be stumped for choice. As for why they chose to call themselves "Wave of Wood", Sébastien Bourdon, one of the brand's co-founders, used to make surfboards under the name "Whale Wave", so Wave of Wood flowed quite naturally. He heads up the brand with Antoine Gouviac and explains that their "contemporary collection is sophisticated, meant for everyone and worn by the most daring individuals. Above all, WoW embodies expertise, traditional craftsmanship, elegance and (…) the warmth of wood." Now what if we told you that off the back of their success with wood, the two friends had set themselves another challenge? This time, they've combined the mineral and vegetal in glasses made of stone, as seen at SILMO this year.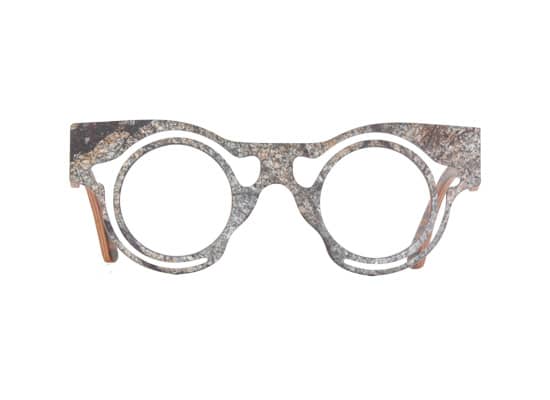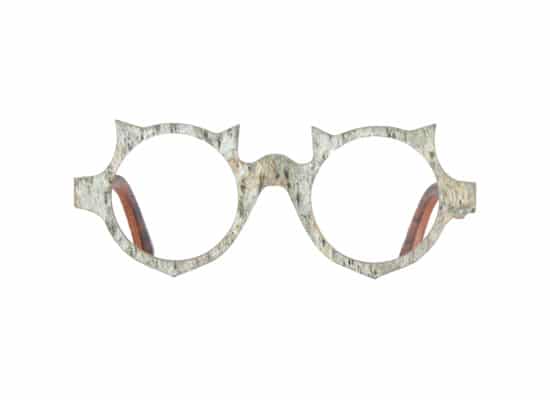 Better glasses than a heart of stone
This collection of 20 styles resulted from a project undertaken with an architecture student. The founders of the brand are keen to point out that "the Minéral collection combines refinement and raw material" but above all, "is surprisingly light and comfortable". You must be asking yourself "how?", as we all think of stone as being heavy. In fact, the frames are made of wood and covered with a very thin layer of natural stone leaf (slate, marble or mica). So long acetate, titanium & co.! We're going back to the stone age… or maybe not. Antoine Gouviac insists that the heaviest frames in this new mineral collection only weigh around 20 grams, which while admittedly slightly heavier than normal, is still pretty reasonable when you consider the layers of wood and stone, both of which are generally considered quite hefty materials. As Wave of Wood goes to show, our coverage of the eyewear industry leaves no stone unturned!