Tendances
The new-gen Parisienne's favorite eyewear
It's a cliché in our country; a fantastical fabrication created from outdated attributes… in the collective unconscious, the Parisian woman is an intellectual, white and willowy, someone who doesn't need to try too hard to look good. Of course, this creature does exist, but the term represents so much more than the stereotype. So, who are the new generation of French women changing things up, breaking with convention and putting Paris on the world map?
The idea of the 'Parisienne' has been romanticized by many foreigners, keeping the cliché alive in movies, TV series and books – yet dismissed by France, conscious that its population has changed. Nowadays, the Parisian woman is no longer confined to the Left Bank, but represents the whole of Paris and the rest of the country; she travels, lives abroad and still returns. She is sure of herself, uninhibited and dresses to reflect her personality. Just as the new generation goes to show, it's really about a state of mind and an infinite love for Paris. For the Parisian is not just one woman, but many.
Léna Mahfouf
Voir cette publication sur Instagram
Hard to miss and hard to resist, the content creator and unexpected fashion icon for the modern day is cool, vivacious and authentic. She can often be found walking or riding her bike through the streets of the capital, lime Refresha in hand and sporting shades by Prada, Ray-Ban or Mango. Our favorites are her black frames, one of the trends spotted at fashion week and the perfect finishing touch for any seriously stylish look.
Available here.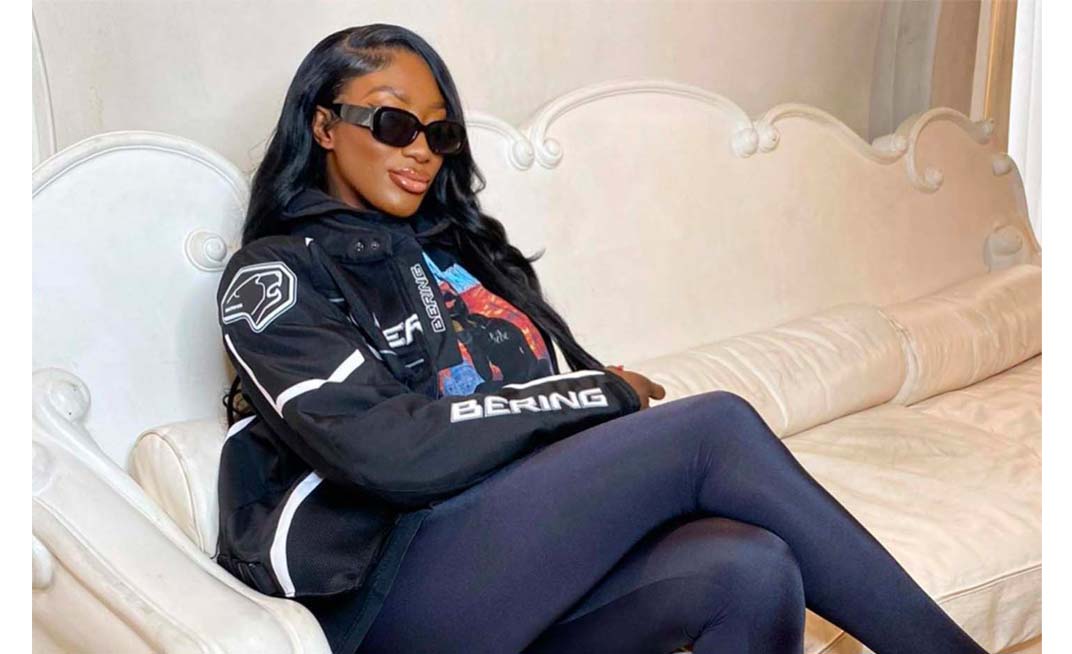 Aya Nakamura
As the most influential French singer around right now, Aya's hits are sung all over the world and her every move – as well as her fashion and beauty looks – get her noticed. The artist even caught the eye of Demna, Balenciaga's creative director. She now joins Isabelle Huppert, Kim Kardashian and Bella Hadid among his muses and created a capsule collection with the fashion house, too – so it comes as no surprise to see her wearing the label as well.
Similar style here.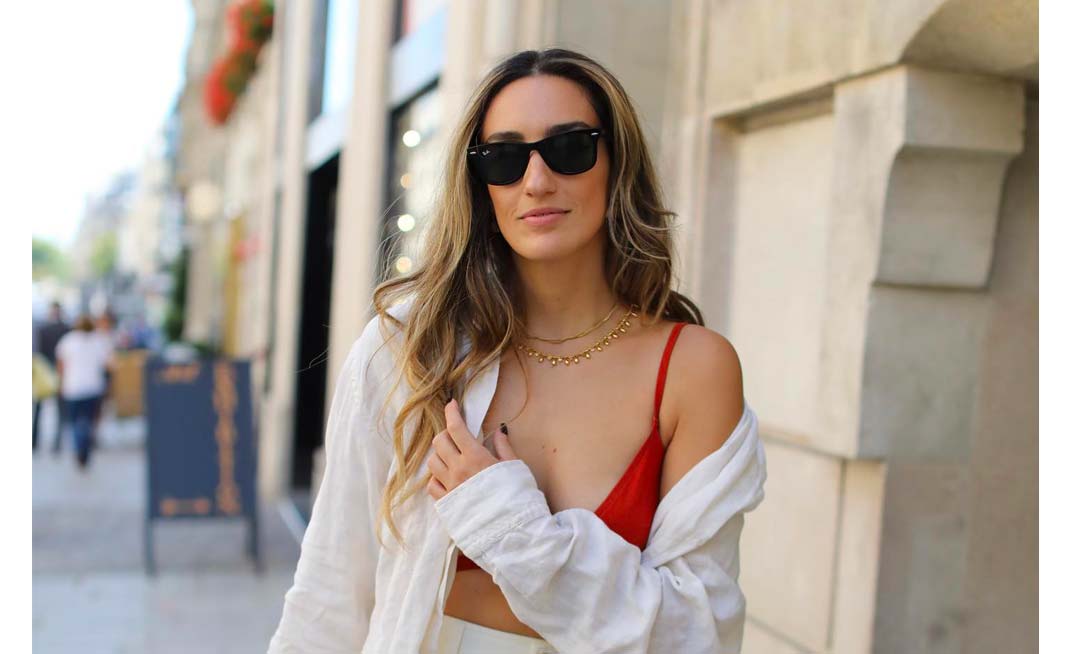 Kenza Sadoun El Glaoui
Despite her frequent travels and dividing her time between Dubai and Paris, the blogger never strays too far from her favorite Parisian neighborhood – the Marais. It's where she started out posting pictures of her outfits, and the district she always comes back to. Her eclectic look is ever stylish, incorporating basics like white T-shirts, leather jackets and figure flattering jeans. Similarly, when it comes to eyewear, the content creator may be tempted by quirky designs, but also knows she can always rely on her trusty Wayfarers.
Available here.
Inès Rau
Voir cette publication sur Instagram
The model, face of L'Oréal, activist and author was born to Algerian parents in Paris. In her book, Femme, she talks about her transition, as well as her admiration for the euphoric energy of the City of Light. Off the runway, you can spot her on the front row at fashion shows, dressed in super sharp outfits by the likes of Paco Rabanne, Iris van Herpen and Saint-Laurent by Anthony Vaccarelo – the designer lauded by the capital's party girls… For those who like to stay up late, dark glasses are de rigueur!
Available here.
Louane
Voir cette publication sur Instagram
The sweet singer and actress is everywhere you look right now, with an album, a tour – and even some festive illuminations (or more accurately, a Christmas lights switch-off) attached to her name. The artist was chosen to preside over the first 'extinction ceremony' in her adoptive city, turning off the Champs-Elysées' Christmas lights at the end of the night, as part of the capital's bid to save energy this year. On the style front, the winner of The Voice loves to experiment with daring looks, including trends like Miu-Miu's micro mini and minimalist pierced-lens glasses with gold details.
Written by Eleanor Fullalove