News
What dreams are made of
Coinciding with the arrival of fall, quirky Spanish brand Etnia Barcelona has decided to launch its latest frames with an innovative and artistic campaign – a dreamy delight to accompany a range of glasses that in spite of the seasonal shift, has got us pining for an endless Indian summer.
Discover DREAM, the brand-new collection from Etnia Barcelona.
Partnership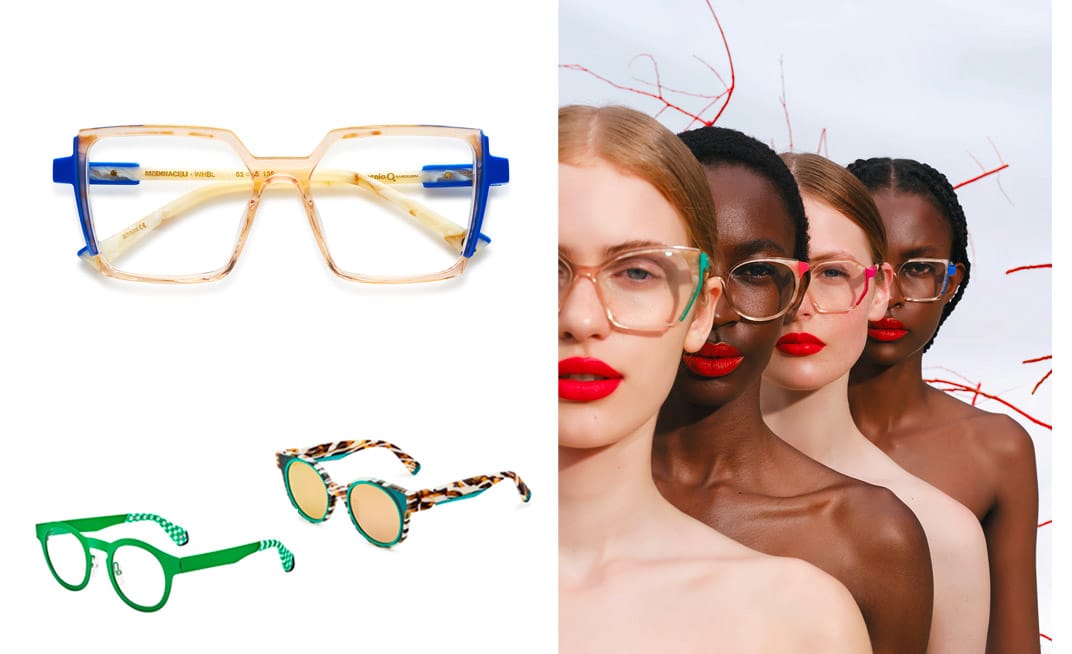 Mr Sandman, bring me a Dream…
The fall/winter collection from Etnia Barcelona seeks to inspire endless flights of fancy.
DREAM features various designs in unusual color combos that also stand out for their complex structure and graphic shapes. Choice materials are enhanced by chunks of colored acetate in places like the temples – see the orange, blue or green checkerboard on the Brutal, the speckled effect on the  Amethyst and the exotic animal pattern on the Emerald.
There are bold combinations to be found around the lenses too; take the turquoise Mambo with zebra stripes for example, or the Rockwo with touches of acetate on both sides.
Finally, the collection by Etnia Barcelona also embraces gradient and translucent designs, like the Problen shades that turn from midnight blue to wine, or from tawny orange to olive green.
These eye-catching and iconic frames certainly command attention!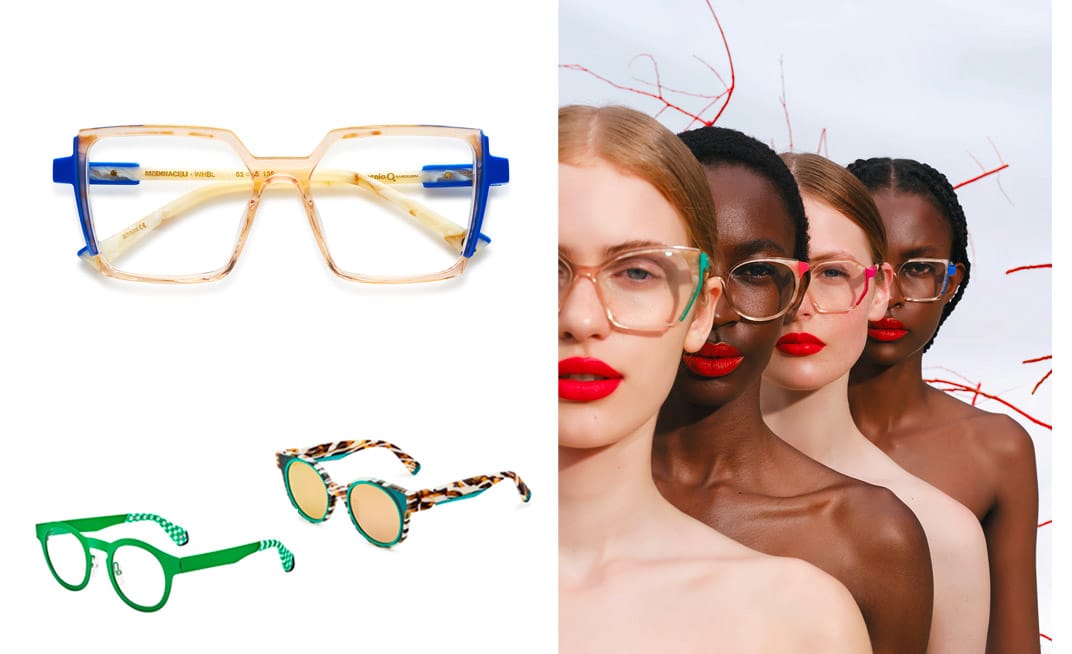 One final photo shoot
With DREAM, the brand has stayed true to itself, as well as its #BeAnArtist slogan, evident in every aspect of this launch – starting with the imagery.
Conceived like a work of dreamlike art, this advertising campaign for Etnia by Slovakian photographer Michal Pudelka will be his last major launch before he retires from photo shoots.
In it, he portrays a fantastical, surreal and intriguing world, where models are buried in sand on the beach, surrounded by flying chairs, or captured in empty spaces where their long locks have become bound up in orange branches. 'Magical realism' is the theme, where the classic meets the surreal.
As for the inspiration, that came from French artist and fashion photographer Guy Bourdin, famous for his photo shoots in titles such as Vogue, as well as his ads for fashion houses like Dior, Issey Miyake and Chanel.
Available here.
Written by Eleanor Fullalove