News
Eyewear coming out this summer
Summer and the holiday season are off to a great start, though the eyewear brands don't stop working – at least not with amazing collaborations like these on the way, themed around color, home décor, art and even football. Here's the very latest news from the hottest month of the year (so far).

Filmmaking with Ray-Ban
In early July, Nigerian superstar Burna Boy released his new album Love, Damini and unveiled the revolutionary video for his track Vanilla, the first music video to be shot with Ray-Ban Stories smart glasses. This visual feat made for an immersive, vibrant and quality video that may well pave the way for regular collaborations between the eyewear giant and the cultural industries.
Available here.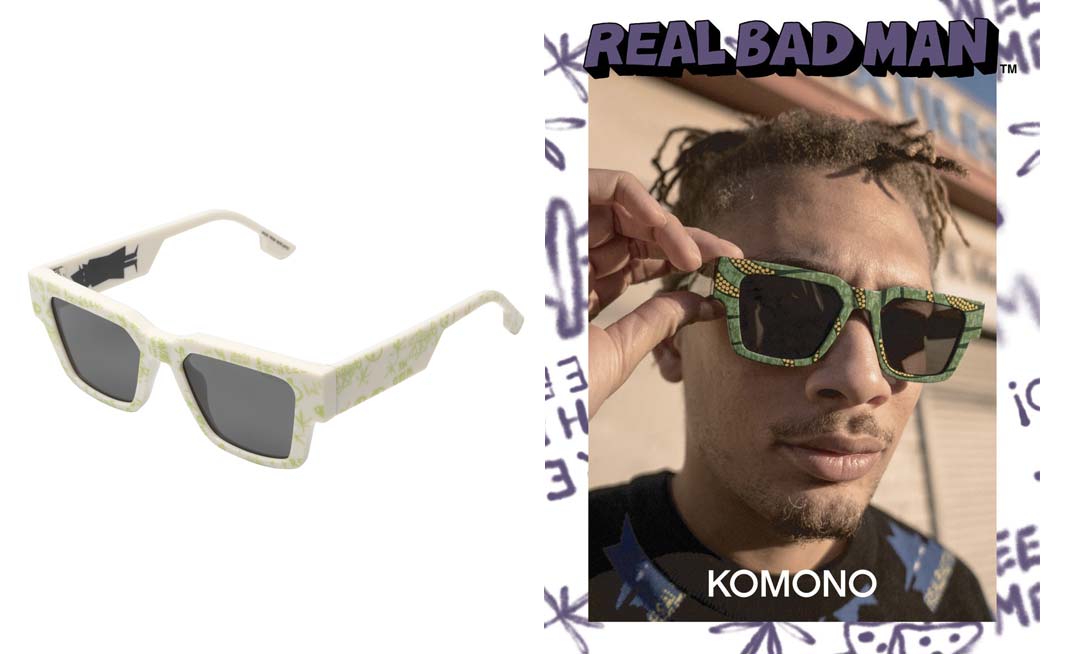 Mixing it up at Komono
The Belgian brand is back with a new collection, produced in collaboration with L.A.-based fashion brand and music label Real Bad Man, founded by artist Noah Butkus and Adam Weissman, who previously worked as art director at Stussy and will already be familiar to fashionistas and streetwear fans. The identity of the American company draws on numerous influences, from underground music to cartoons, via pop culture, as can be seen in the unisex Jacki design that comes in three prints, including 'Jungle' with its very natural green and yellow graphic design, as well as the brand's signature symbols with an off-white or midnight blue background.
Available soon here.

When ceramic meets acetate
In the most intriguing combination for summer, eyewear brand Andy Wolf has created a collection in collaboration with the Motel of Miio label, which specializes in tableware. Two frames in two colors and two ceramic pieces make up the range, which captures the sweetness of summer, complete with sunsets and tender moments. Designed to show how things that may appear different at first sight can actually work really well together, the collection has been aptly named Paraiso, meaning 'heavenly' in Spanish.
Available here.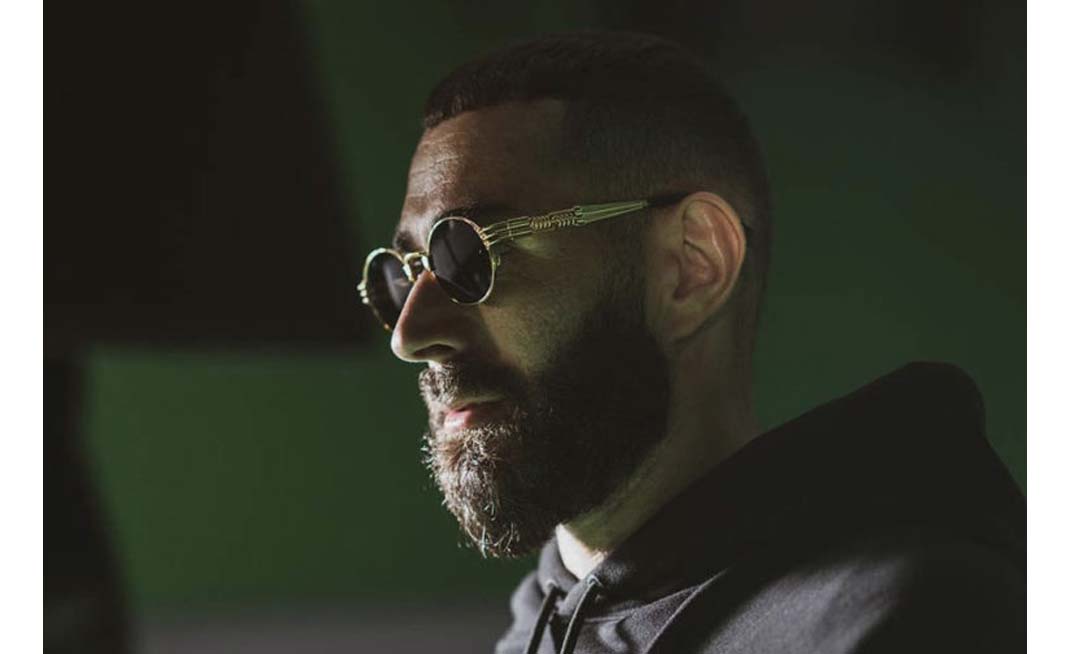 From the football pitch to the catwalk
Jean-Paul Gaultier is full of surprises. Even since announcing his retirement in 2020, he continues to make his mark on the fashion scene with some fascinating collaborations. Following the lead of rapper Lil Nas X, footballer Karim Benzema has now brought out an original eyewear collection with the luxury label. The French team's striker and the fashion designer unveiled the fruits of their labor at the uber fashionable Kith store in Paris. The understated round style comes in gold, silver, or black, with spring details on the temples.

Fresh new fashion from Spain
There's no stopping Etnia Barcelona! The company recently introduced two new collections – to the delight of both art and eyewear fans. Paying tribute to inspirational figures from the world of history and culture is the Catalan brand's specialty, which is why it is continuing its 20th birthday celebrations by bringing out four new Heritage collection designs in an eye-catching shade of blue. Images from the campaign reveal Magritte-like overtones and models that resemble famous faces, such as Audrey Hepburn and John Lennon. Vol. 2 of the collaboration with Ignasi Monreal (renowned for his dreamlike campaign for Gucci) is also new. This time, the artist has chosen to focus on jade, the 'stone of heaven', symbolic of nobility and wealth, and befitting of this precious and romantic range, where the frames morph into real jewels.
Available here.
Written by Eleanor Fullalove