High - tech
The innovative materials revolutionising eyewear
Once upon a time, glasses were made from acetate, metal and titanium, but eyewear brands have decided to change things up, breaking the mould in favour of much more original materials. After coffee grounds, skateboards and shells, discover the innovative materials revolutionising eyewear brands are using who make frames that are just as ethical as they are stylish.
It's never been so easy to find eco-friendly glasses that are built to last. You can opt for exceptional pre-loved pairs, prioritise local brands that make their frames in France or try something new by opting for styles made from intriguing and somewhat surprising environmentally-friendly materials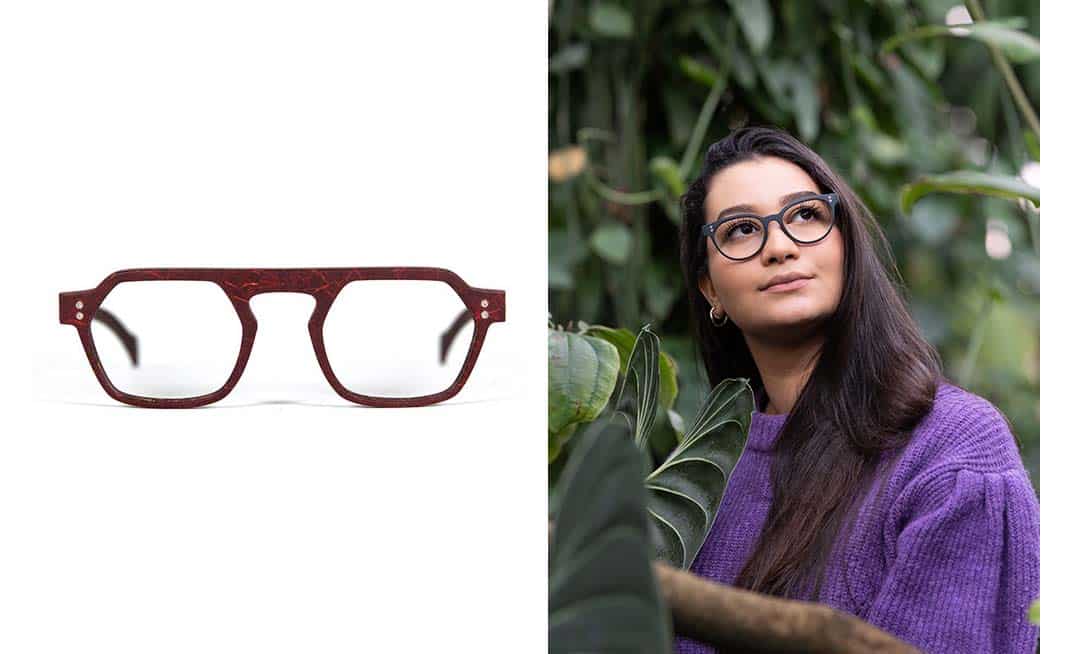 Linen at Linotte
You may not know this, but France is the world's leading linen producer. Made from completely natural flax fibres using a mechanical chemical-free process, linen is one of the most eco-friendly materials you can find. It is used to make technical objects, textiles and, wait for it, glasses. Based in the Vosges region, eyewear brand Linotte has already created several collections: classic, stand-out and designed. Three different styles and attitudes, but with one thing in common; all of the frames are chunky and designed to show off the specific features and finishes of this unique material.
Available here.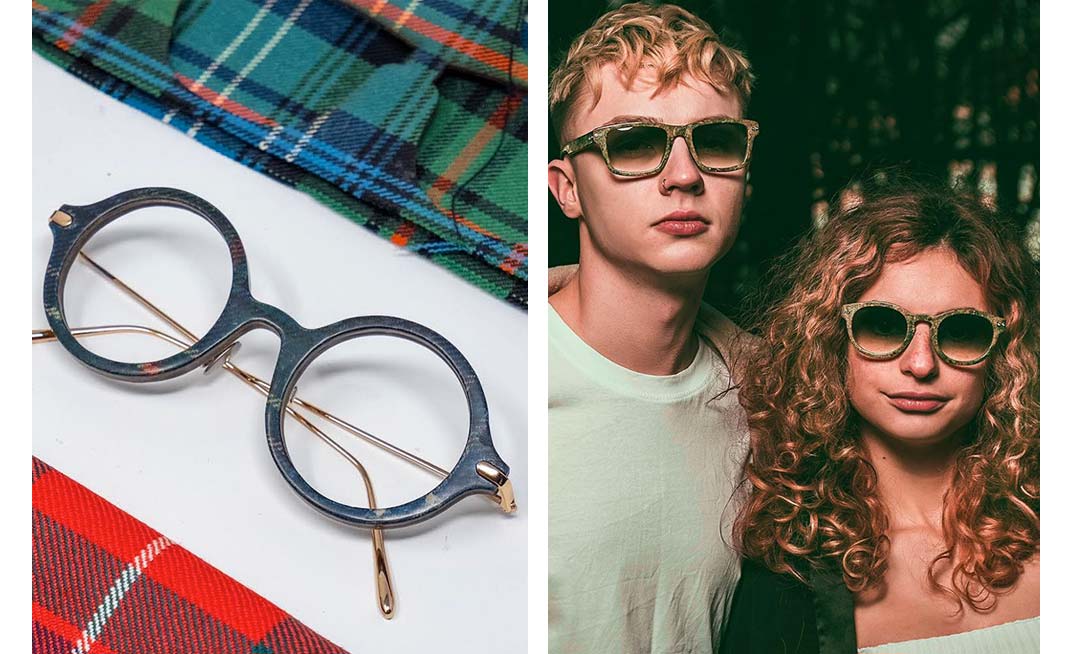 Hemp at Hemp
Often confused with cannabis and considered a second-best to cotton and plastic, in recent years, this green plant with multiple qualities has managed to shed its bad reputation. It is now used in the cosmetics, construction, food and eyewear industries, and Hemp was one of the first companies to bank on this special fibre. So, what can you expect from their glasses? Raw, textured frames in brown hues, as well as more ambitious pairs dressed in green, red or yellow. A tribute to traditional Scottish tartan.
Available here.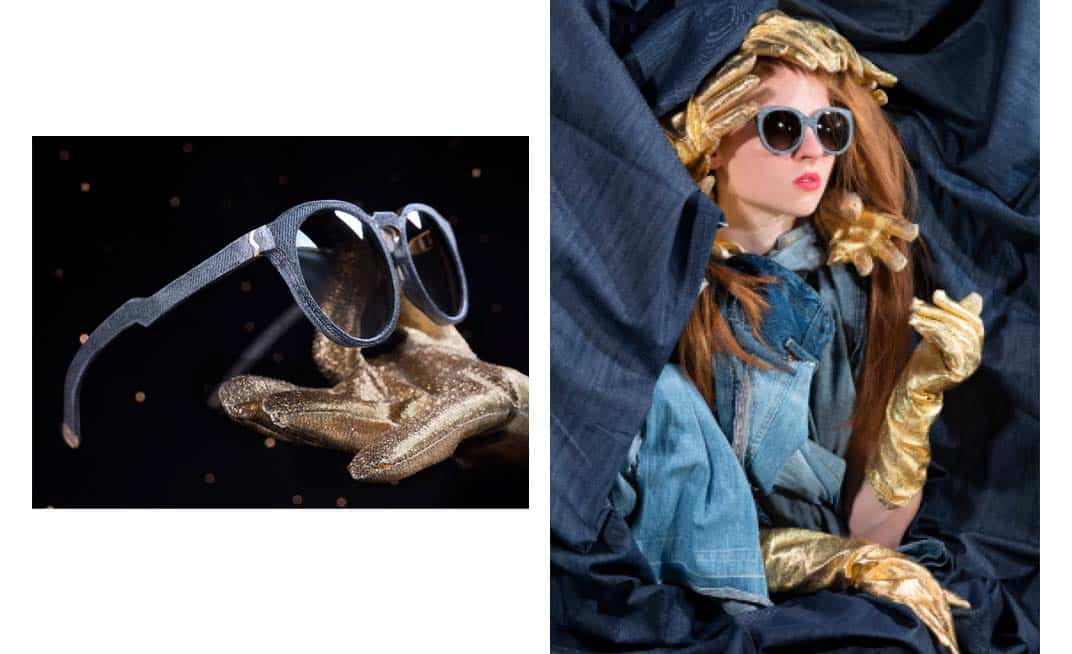 Denim at Mosevic
Denim is a staple that everyone has in their wardrobe. But with trends changing from one season to the next, we tend to buy, wear and then dispose of it. British brand Mosevic decided to exploit this unwanted canvas to make glasses offering the same look and texture as denim. It currently proposes four frame shapes, available in two colours: iconic blue and black. The glasses are embellished with gold-tone detailing and, most importantly, are made to order.
Available here.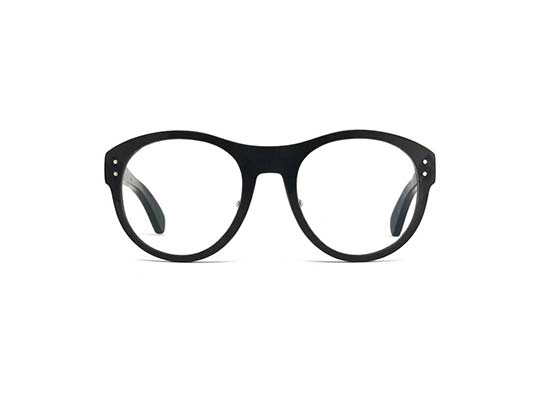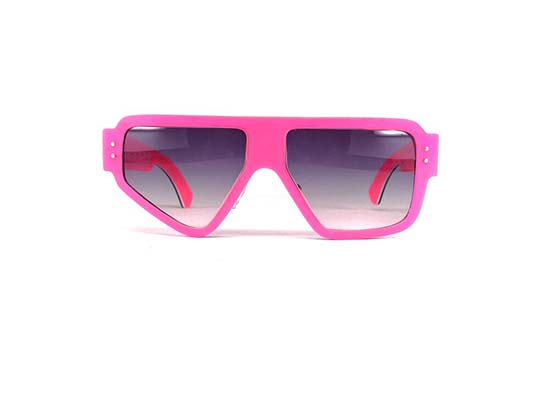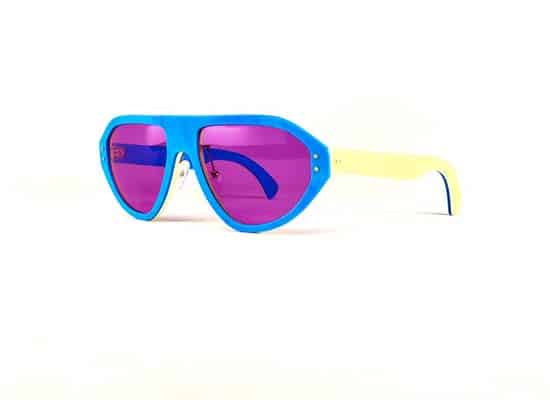 Vinyl at Spexwax
Despite being replaced by tapes, then CDs and most recently online music platforms, vinyl records have been making a comeback in recent years. Unfortunately, if you don't handle them with the utmost care, they are easy to damage and can be left worthless. This is where David Keith, American optician, artist and founder of Spexwax, comes in, turning these unusable objects into original glasses. Surprisingly, black isn't the only colourway. The brand proposes a wide range of colourful frames, including orange, red, purple and even neon blue. The shapes are just as striking, with a mix of round, square, pentagonal and completely asymmetric styles, each one showcasing its own style and telling its own story. And to complete the package, each pair comes in a case made from the vinyl record covers. Everything really can be recycled!
Available here.