Focus
Where to find stylish specs for kids
The good news is that there are eyewear brands for kids and teens which are well worth looking at. Better still, the right mix of characterful, stylish and sturdy should mean your offspring are proud to wear their glasses too.
Looking back at old school photos, you have to admit that kids' glasses haven't always done the wearer many favors… all that really mattered was that these frames were tough enough to survive in the playground. Fortunately for younger generations, things have really moved on in the world of eyewear for kids. Brands and designers are setting out to create children's frames that are not just robust, but cool. The latest designs for teens are even more stylish still, drawing on the latest trends, no less.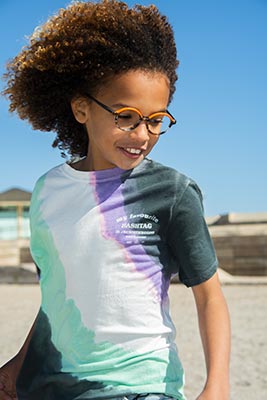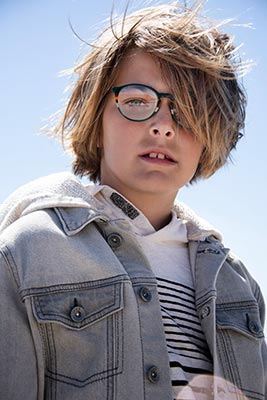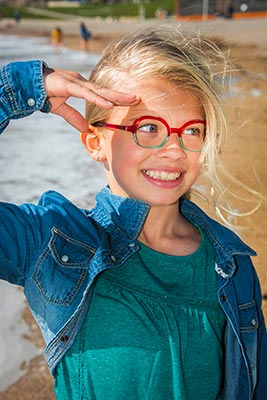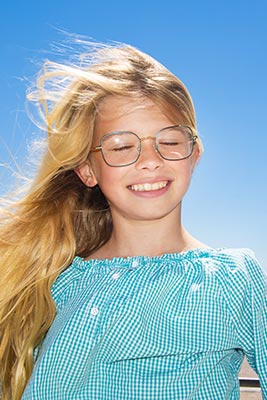 Maison Jean-François Rey: most creative
Known for producing forward-thinking frames that are packed with personality, Maison Jean-François Rey had the bright idea of expanding its offering for a younger crowd. The Kids & Teens collection by Jean-François Rey is designed for ages 4 to 16 years. Colorful and creative, not to mention cheerful, the designs are adorned with different prints. Children will be spoiled for choice when it comes to picking out their favorite pair. However, teens can still find something to suit them among the more understated, yet very on-trend eyewear on offer. For those who prefer to dazzle by day, the sparkly Funky model is another option.
Browse the frames for kids and teens by Maison Jean-François Rey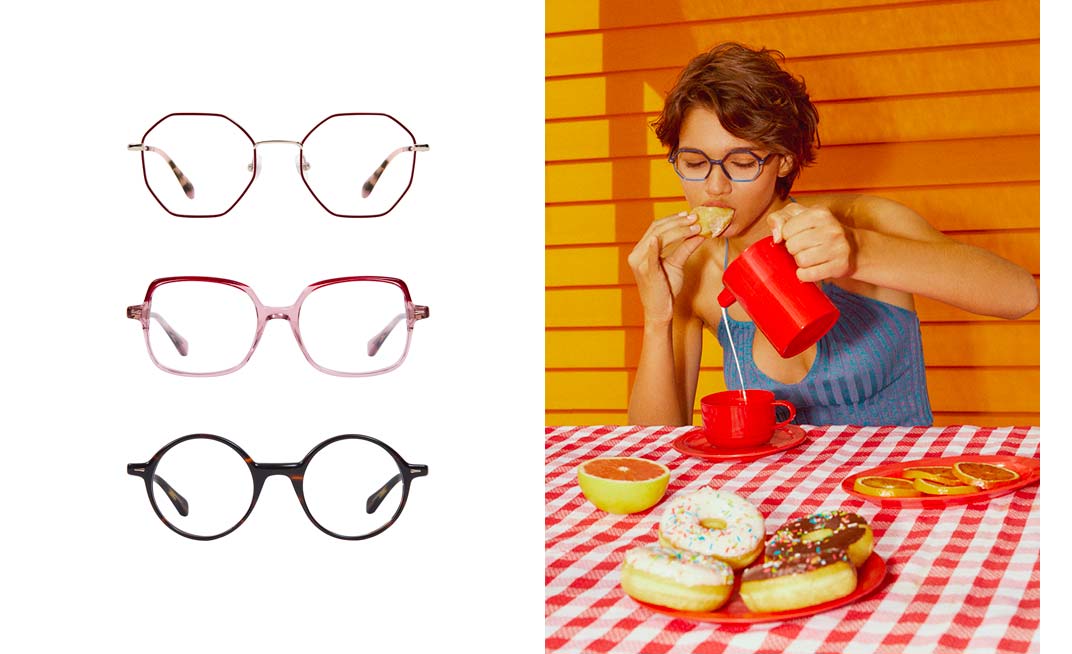 Gigi Studios: most fashion-forward
As some of you will already know from our eyewear news for summer 2021, Gigi Studios was hard at work over the holidays launching its first eyewear collection, aimed at Gen Z. The brand from Barcelona draws its inspiration from fashion and the latest trends, offering up stylish modern frames. Made from metal or translucent acetate, they come in various colors (turquoise, pastel pink, purple, burgundy, etc.) and shapes (hexagonal, square, round, pantos). Fashion-conscious teens will particularly appreciate the delicate color schemes on some of the styles and the hand painted rims on the steel range.
Browse the frames for kids and teens by Gigi Studios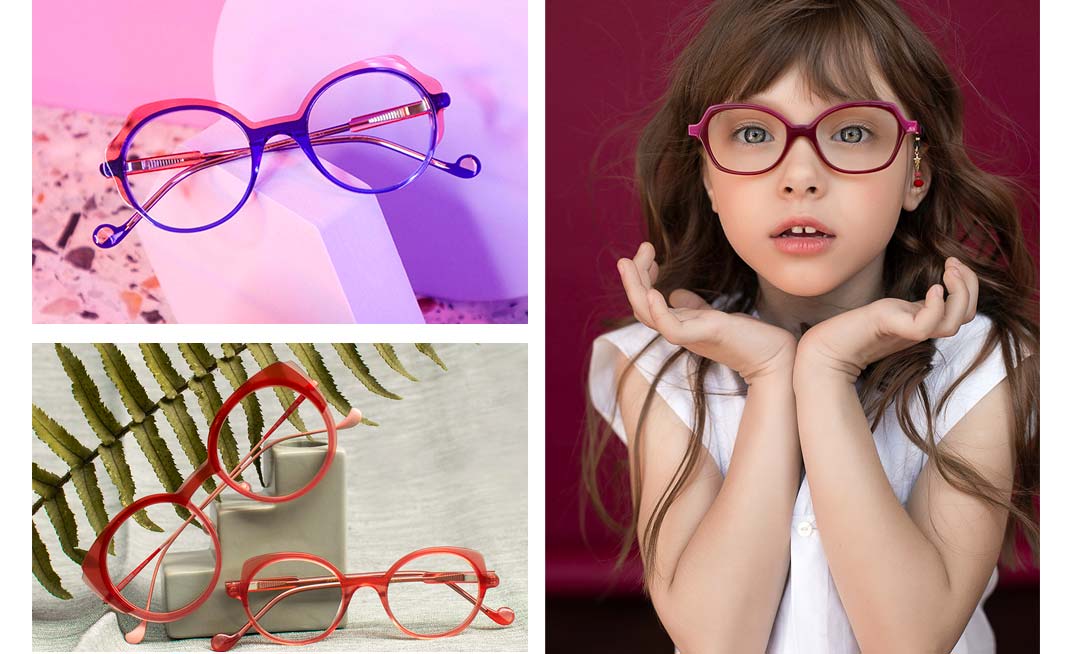 Tête à Lunettes: most colorful
Behind Tête à Lunettes is the designer Caroline Abram, renowned for her vibrant, eye-catching frames. Their popularity meant many mums wanted the same for their children, which is how Tête à Lunettes came to design a collection for children aged from 4 to 12. Its clear acetate frames come in myriad bright colors. You can even have a tiny charm added to the arm for a little added impact. Of course, the designer's favorite butterfly styles also feature in the collection by Tête à Lunettes. Depending on the look they go for, mums can match their glasses with their daughters. Fathers and sons can join in as well, given that Caroline Abram recently collaborated with the Italian label Talla Eyewear, which specializes in glasses for men.
Browse the frames for kids and teens by Tête à Lunettes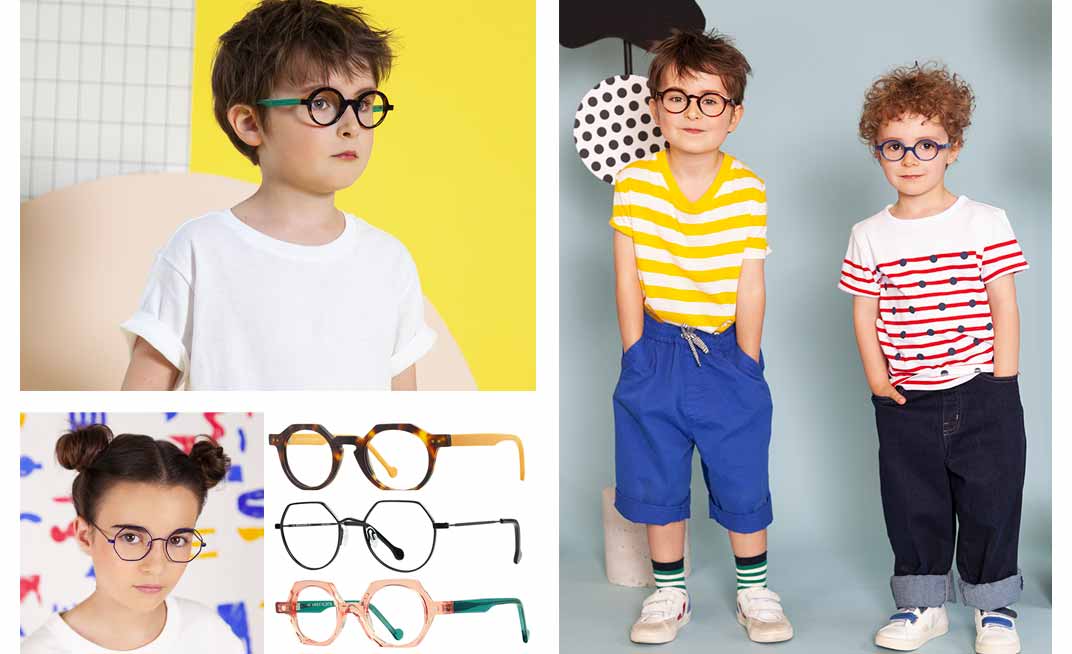 Superkids: the most graphic
Children have just as much right as adults to wear glasses that show come personality. Designers Anne & Valentin from Toulouse clearly think so too, having created Superkids especially for them. The brand's signature style reveals itself through graphic shapes, fashionable colors and ingenious design. The designers have opted to keep things playful for the littlest children and gone bolder for the older ones. Anne & Valentin have thought of everything to ensure their designs survive the playground, incorporating flexible but robust hinges. For teens, the look is more understated, yet every bit as original… ideal for accenting any look, without standing out too much.
Browse the frames for kids and teens by Superkids.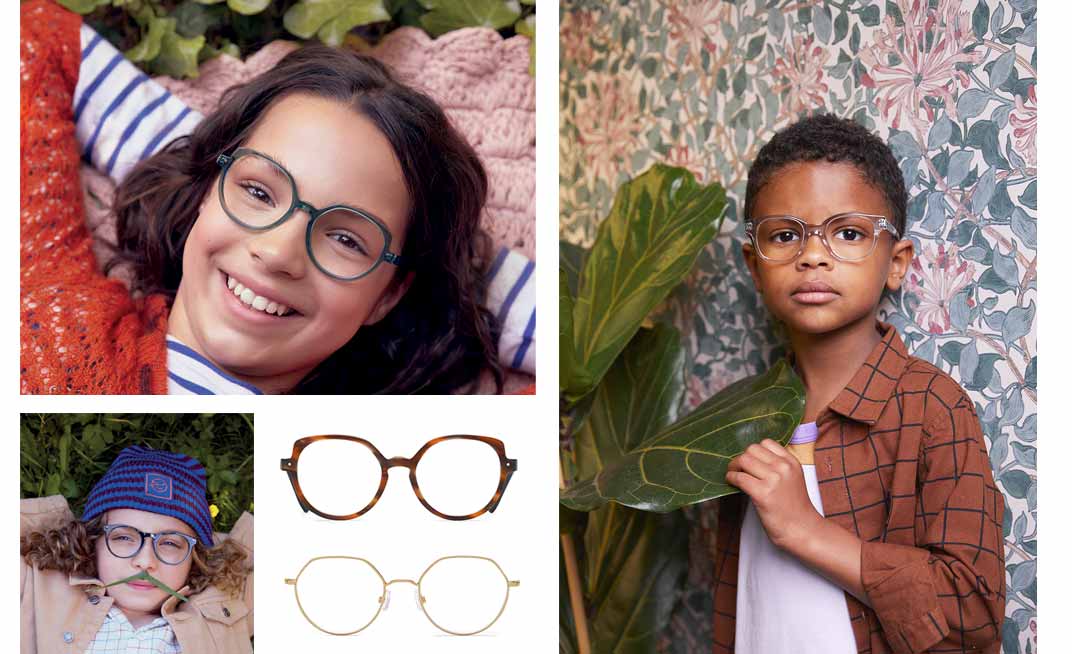 Very French Gangsters: the quirkiest
Super cool and slightly rock'n'roll, the Very French Gangsters brand likes to buck the trend when it comes to high-end eyewear for children. Stylish designs with a graphic, retro or bold look allow little ones to emulate adults. As far as colors are concerned, the frames are available in warm tones (brown, honey, tortoiseshell) and pastel shades (pink, champagne, blue) to complement any outfit, even one put together last-minute from whatever was to hand in the rush for the school bus. The label is also big on comfort, which is essential if children need to keep their glasses on all day. Options like the thin metal Very Square stylized aviators should keep teens happy. Frames by Very French Gangsters frames are made in France by a 'Living Heritage Company' recognized for its expertise and innovation.
Browse the frames for kids and teens from Very French Gangster
Written by Eleanor Fullalove