Focus
What sunglasses do you need for your summer sports?
Summer's here and you're probably planning a trip to the sea, the mountains or the country. Whatever the destination, the sun will be making an appearance and your eyes will need protecting, especially if you're an outdoor sports buff. Whether you're a pro or more of an amateur, you'll want your sunglasses to be light, comfy and equipped to handle ever-changing lighting conditions with lenses offering optimal protection not just from the sun, but also the wind and water. As luck would have it, sportswear sunglasses are bang on-trend for summer 2023 and EYESEEmag has picked out the latest must-have styles.
2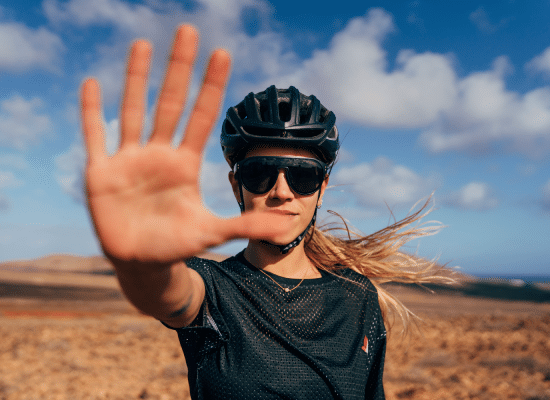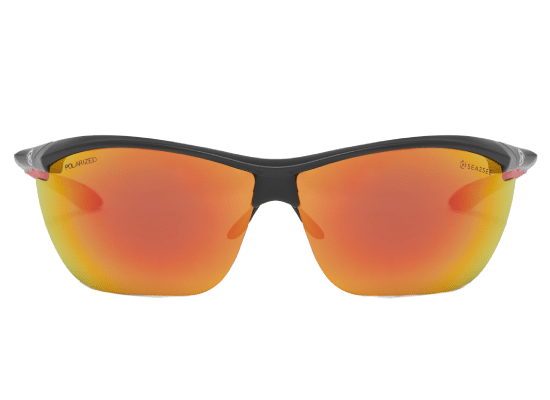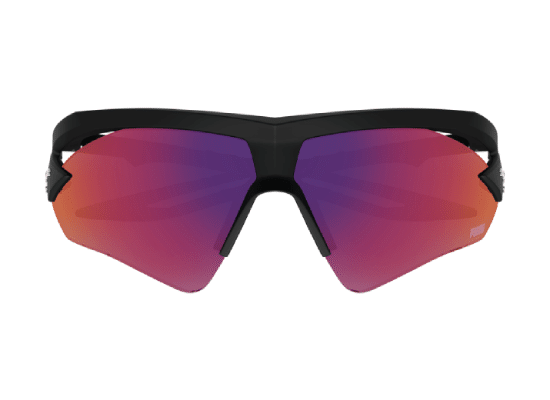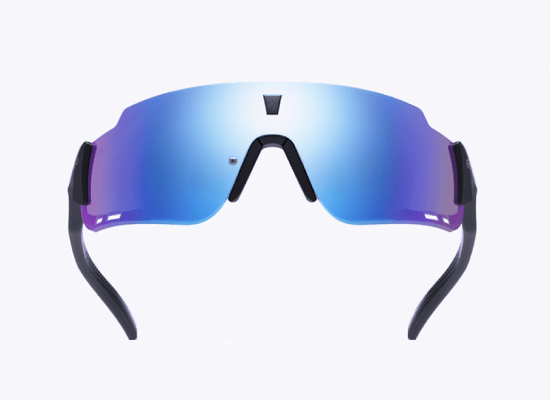 WHAT SUNGLASSES FOR ENDURANCE SPORTS?
If you're into endurance sports like cycling, trail running or long-distance running, you'll need sunglasses that stay perfectly in place for hours. Category 3 lenses are a must, and they need to be comfortable, durable, sturdy and light, with supple temples and comfortable nose pads. Their enveloping, moulded shape should adapt to your face and avoid insects and dust getting into your eyes. Half-rim glasses offer better ventilation and avoid the lenses misting up, while full-rim styles are more hard-wearing.
Engo 2 smart glasses, ENGO EYEWEAR, €329
Gabin photochromic cycling glasses, CAFÉ DU CYCLISTE, €240
Performance running glasses, PUMA, €159
Barracuda recycled marine plastic glasses, SEA2SEE, €123.50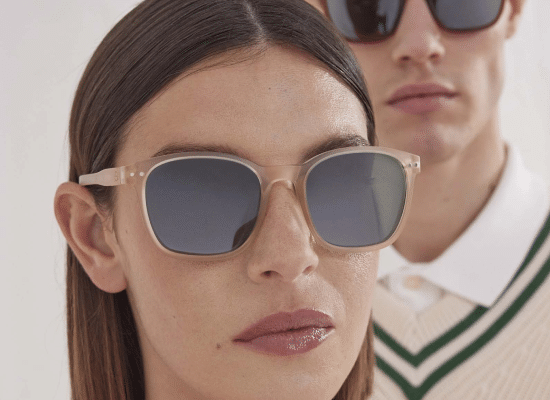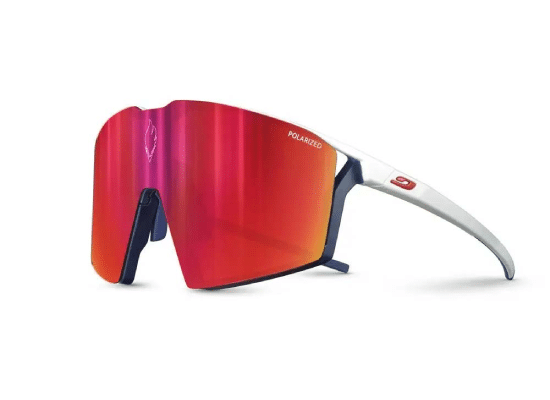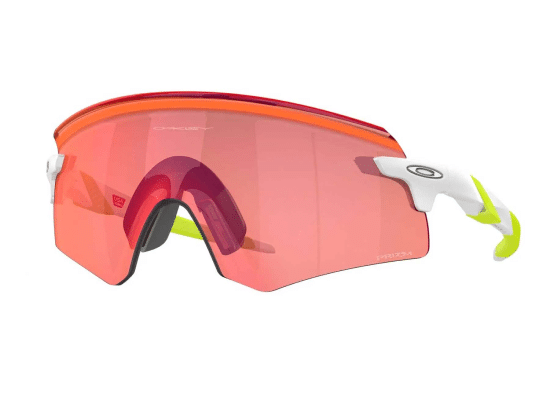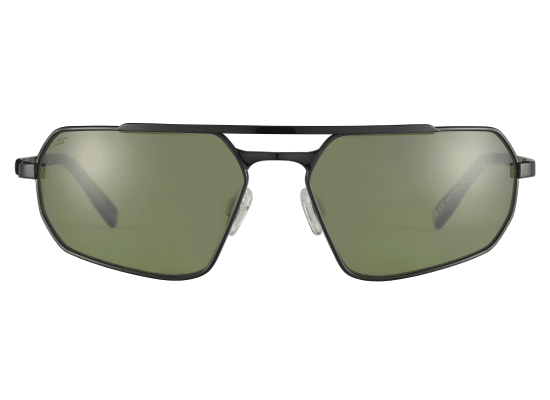 WHAT SUNGLASSES FOR RACKET AND PRECISION SPORTS?
Sunglasses for precision sports like golf, tennis and boules should provide category 3 protection and always guarantee clear vision. Golfers, who are looking at the sky one second and the grass the next, should opt for polarized lenses to protect them from glare and improve contrast. Amber/brown or purple/pink tones will improve depth perception while photochromic lenses adapt to changes in light. For golf and tennis, eyewear needs to be as ergonomic as possible while boules players have much more freedom.
Encoder multi-sport glasses, OAKLEY, €245
Journey polarized glasses, IZIPIZI, €60
Edge Équipe de France polarized glasses, JULBO, €163
Hinkley sunglasses, SERENGETI SPORT, €230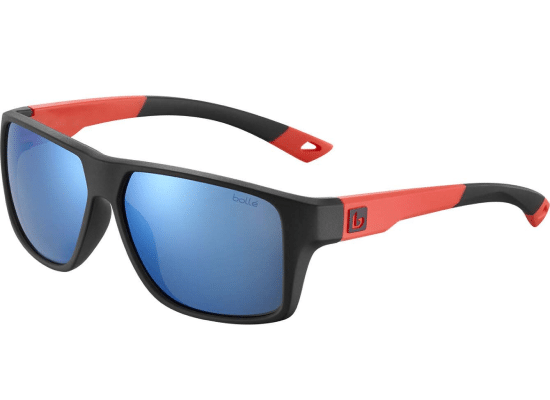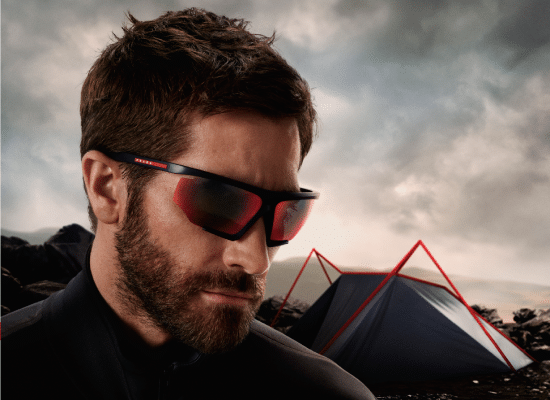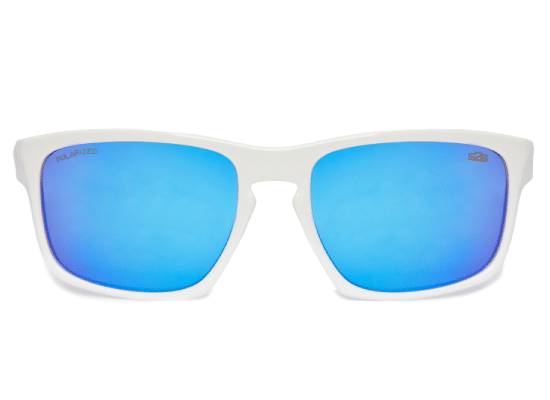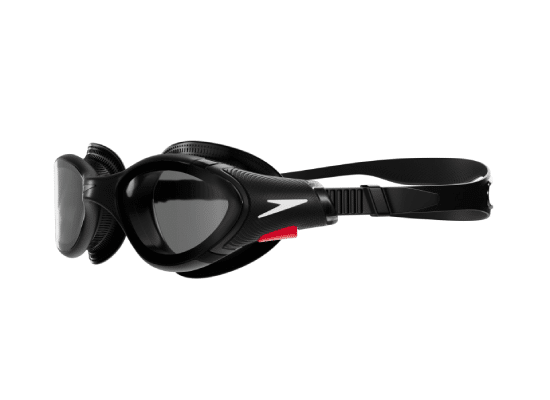 WHAT SUNGLASSES FOR WATER SPORTS?
Swimming, fishing, surfing, sailing and stand-up paddle are often a big part of summer. If they're part of your holiday plans, you'll need to protect your eyes from glare, UV rays, and any floating obstacles. The equipment you need will just be slightly different depending on whether you're in or on the water. You're probably thinking, why on earth would I need glasses for swimming? Well, the glare is just as harmful at the surface of the water and the reflections on the water just as troublesome as when sailing. So, when you're swimming, the best solution is to choose swimming sunglasses with anti-UV and polarized lenses. And for sailing, you should opt for glasses that float. You'll thank us when they fall off!
Biofuse 2.0 UV400 swimming glasses, SPEEDO, €25
Impavid nylon fibre sunglasses, PRADA LINEA ROSSA, €300
Storm SailGP French team glasses, SEA2SEE, €135.50
Brecken Floatable sunglasses, Bollé, €120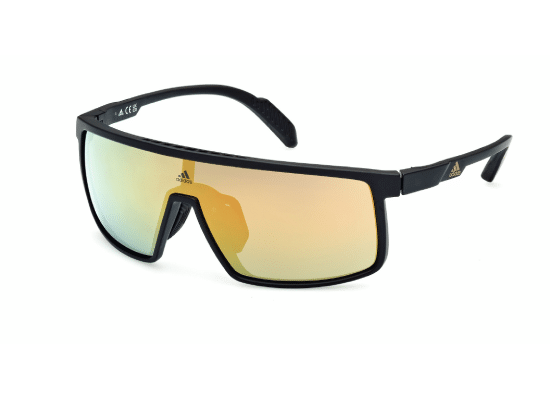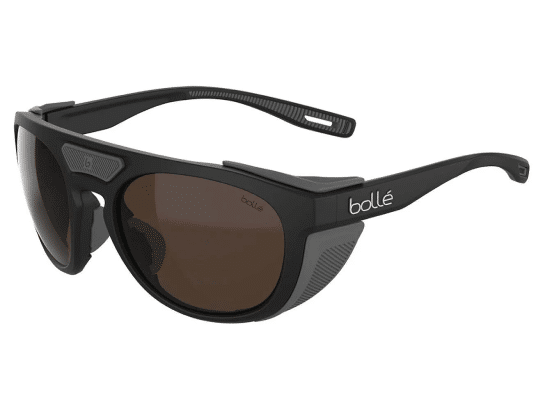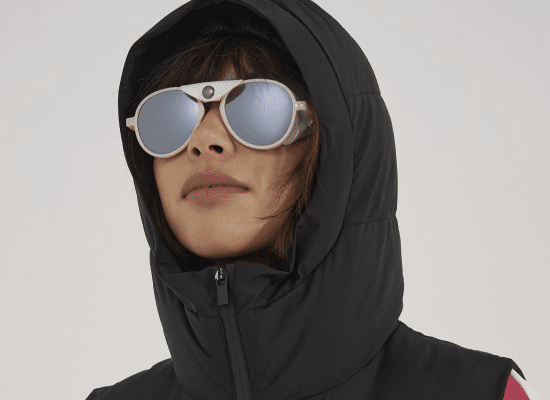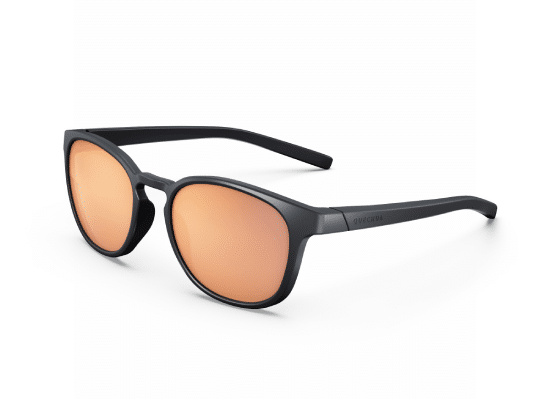 WHAT SUNGLASSES FOR MOUNTAIN SPORTS?
Maybe hiking, climbing, rafting or paragliding are your sport of choice? Then you should know that the higher you go, the more intense and harmful the solar radiation. UVB radiation increases above an altitude of 1,000 m, and even when it's overcast, the sun's rays can be extremely harmful. You also need to think about the wind, cold and snow. All of these weather conditions require specific sunglasses, with similar features to ski masks. Firstly, you'll need at least category 3 or 4 protection, with broad, enveloping frames or additional protection at the sides. Comfort, durability and shock and impact resistance are also essential. You can't go wrong with polycarbonate lenses and plastic, carbon fibre or polyamide frames.
MH550W hiking sunglasses, QUESHUA, €20
SP0057 sunglasses with photochromic lenses, ADIDAS EYEWEAR, €149
Adventurer sunglasses with highly opaque polycarbonate lenses, BOLLÉ, €150
Glacier sunglasses with removable shells, Izipizi, €60